Thuso Motaung's wife is Mamontha Motaung, a media personality. She is a former principal announcer and station manager at Lesedi FM.
Thuso and Mamontha Motaung got married in 2001 in the community of property. Though their marriage has faced some challenges over the years, the couple has remained stuck to each other. For achieving a successful career in media, Thuso Motaung and his wife have been recognized with a DSTV Viewers Choice Award.
Mamontha Motaung's Wife, Thuso Motaung, is a Media Personality
Thuso Motaung's wife, Mamontha Motaung is a media personality. She has achieved a career spanning over two decades and a half. The veteran presenter is a graduate of the University of the Free State where she earned a Bachelor's degree in Management Leadership in the year 2007. She then enrolled in a postgraduate program at the same university in 2015.
Two years later, Thuso Motaung's better half graduated with a Bachelor of Arts Honours in Business Management. Meanwhile, before gunning for higher education qualifications, Mamontha began her career at Lesedi FM owned by SABC in March 1989. While there, she presented a program titled, Mmmokeng wa Mafumahadi.
She then rose through the rank to begin working as Lesedi FM station manager as well as Motsweding FM Business Manager. Though it was rumored that the esteemed radio personality was relieved of her duties at SABC in March 2021, she still works as the business manager of SABC's Inland Combo unit.
Besides her work in the media, Mamontha Motaung co-owns businesses with her husband. They are said to own many companies as well as houses. They allegedly have houses in Johannesburg and Cape Town and their assets are reportedly worth over R14 million.
The Couple has Been Married for Over Two Decades
At the moment, details of how Mamontha Motaung and her husband got acquainted are unavailable. The two, however, are said to have met at Lesedi FM where they worked together. Then in the year 2001, the couple married in a community of property. With the Jwale Ke Nako presenter constantly dishing out relationship advice on his show on Lesedi FM, it's no surprise that he has achieved a long-term marital relationship with his wife.
The beautiful couple has been married for more than 21 years and seems perfect for each other. They attend events together and have been a role model to many celebrity couples. In November 2018, the two graced the 2nd annual DStv Mzansi Viewers Choice Awards show held at the Sandton Convention Centre in Sandton, where they took home an award.
Despite being rumored to have divorced, Mamontha Motaung and her hubby are still waxing strong as a couple. And they are seemingly enjoying marital bliss.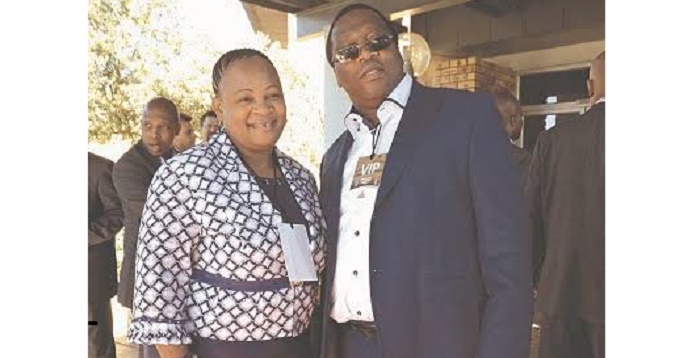 They have Faced Some Controversies including an R32 Fraud Scandal
In 2006, Mamontha, her husband, and their business associate, Joshua Ramme were arrested and charged in court by SABC for allegedly defrauding the corporation of R32 million over a period of three years. The alleged fraud was committed through a series of business transactions involving six private companies owned by Thuso Motaung and his wife.
Between 2006 and 2008, the couple was making appearances at Johannesburg Commercial Crimes Court and their assets worth R15 million were confiscated. They were also suspended by SABC who charged them with fraud. The trio faced at least 17 charges including fraud mainly relating to the South African Broadcasting Corporation airtime.
The fraud charges were in connection to Power Mix, an energy booster food brand. Later in 2008, the case was dismissed by the Johannesburg Commercial Crimes Court as SABC failed to prove that the accused were guilty. Although the couple was suspended for allegedly entering into several agreements with the corporation's Radio Airtime Sales to market certain products on air, they got reinstated after getting acquitted.
Their business associate, Joshua Ramme, however, filed an R18 million lawsuit against SABC at Johannesburg High Court in 2011 for ruining his business and marriage and thus, rendering him financially handicapped. The Motaungs, on the other hand, have continued working for the corporation.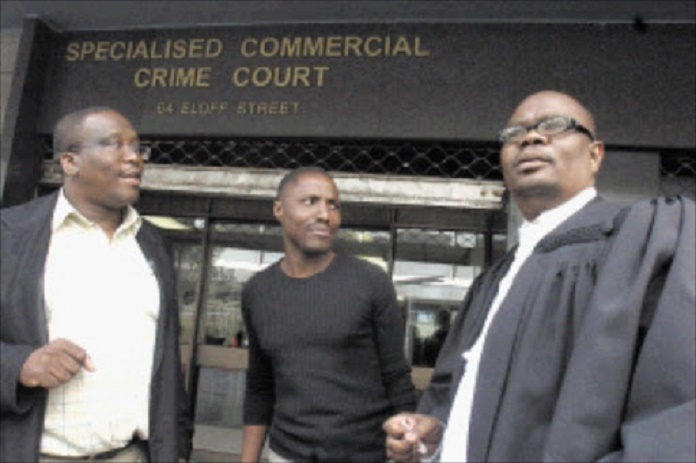 Thuso Motaung Has also Been Sued in Court by His Oldest Child
In the year 2007, Thuso Motaung was sued in court by his first child, Keke Moloi (from a past relationship) for defaulting on maintenance fees. She filed a lawsuit at the Welkom Magistrate's Court where she won the case. Consequently, the radio personality was ordered to pay his daughter's school fees; R3,000 monthly.
At the time, Moloi was studying Beauty Therapy at GoldField FET college in Welkom, Free State. Thuso Motaung was also asked to be responsible for her transport fare to school. Additionally, he was ordered to purchase his daughter clothes worth R2,500 in the summer and winter until she graduates from college and gets a job.
With the Lesedi FM presenter being inconsistent, Keke Moloi was nearly expelled from school for failing to pay her school fees in 2010. Hence, she sued her father in court once again the next year. Moloi alleged that her father had been taking care of her since she was 7 but refused to pay her school fees and also buy her clothes after he got married to Mamontha.
They Were also False Claims that Mamotha was Pregnant with another Man
Thuso Motaung's family was traumatized in November 2017 when it was rumored that Mamontha Motaung got pregnant for then Free State Premier, Ace Magashule. After discovering who was behind the malicious rumor, Thuso planned to lay criminal charges against him. Initially, the Makgulong A Matala presenter wanted to file a defamation suit against the man who was spreading the false rumor about him.
However, after discovering that the man had nothing to his name, he changed his mind to open a criminal case against him so that he can pay for hurting himself, his wife, and their children.
Does Thuso and Mamontha Motaung Have Children?
Asides from the child he had before marriage named Keke, Thuso Motaung has multiple children with his wife but they hardly talk about their children. As a result, it's uncertain how many children they have at present. It is public knowledge that Thuso Motaung had his first child in 1981 before marrying Mamontha. While working as a teacher, he had a daughter named Keke Moloi. He has also had kids with the former Lesedi FM station manager.
Even though the names of his children with Mamontha have been withheld from the public, the couple reportedly had one of their children in 2001. When allegations of Mamontha Motaung falling pregnant for Magashule plagued the family, Thuso disclosed that his children were writing exams at the time.
Also, in 2007, when police invaded their home early in the morning, he said that his kids were traumatized seeing police marching into their house and equally accompanying them to school. It's now evident that the couple has children together though they are yet to reveal how many they are.