Real-life Tebello from Scandal! (Real name: Litlhonolofatso Litlhakanyane; born April 27, 2010) is a 13-year-old South African actor best known for portraying Tebello on the popular soap opera – Scandal!
He is one of the most famous rising star actors in South Africa and has brought his entire family to the limelight for his outstanding talent. Despite his career achievements as an actor, the real-life Tebello from Scandal! has plans to become a lawyer and is zealous about his academic pursuits. Thankfully, he has the support of his mother and siblings. Meet the real-life Tebello from Scandal!
Summary of Litlhonolofatso Litlhakanyane's Bio
Full Name: Litlhonolofatso Litlhakanyane
Gender: Male
Date of Birth: April 27, 2010
Litlhonolofatso Litlhakanyane's Age: 13 years old
Ethnicity: African
Nationality: South African
Religion: Christianity
Litlhonolofatso Litlhakanyane Parents: Palesa (mother)
Siblings: Magogodi (sister) and Tlonolofatso (brother)
Litlhonolofatso Litlhakanyane's Net Worth: $1000 – $1500
Famous for: His acting role as Tebello on Scandal!
What Is Tebello from Scandal!'s Real Name?
The real name of the actor who played Tebello in the TV series Scandal! is Litlhonolofatso Litlhakanyane. However, the character "Tebello" seems to have overtaken his real name as most people prefer to call him his on-screen name instead of his real name.
There is not much information about the family he was born into. However, his mother has been reported to be a lady simply known as Palesa. At the moment, there is no information available to help ascertain who his father is.
Litlhonolofatso's fame since he starred in Scandal! has brought his family, especially his mother, Palesa, to the limelight, and she has tried to be as supportive as possible to her son. The actor is not the only child of the family; he has a brother named Tlonolofatso and a sister named Magogodi. His sister played a major role in skyrocketing him to fame, as you will soon find out.
How Old Is Tebello from Scandal?
Litlhonolofatso Litlhakanyane is 13 years old, and he was born in Johannesburg, Gauteng, South Africa, on April 27, 2010. As of 2020, Litlhonolofatso was a grade five student at Laerskool Oospark. Despite the demands of his career as a child actor, his mother has done all she can to ensure that it does not affect his studies.
The child actor takes his education so seriously because although he is currently building a career in acting, he hopes to become a lawyer one day. It is noteworthy to add that he has not received any formal acting training. This may come as a surprise considering his outstanding acting talent.
Litlhonolofatso Litlhakanyane Sister Persuaded Him To Go Into Acting
Litlhonolofatso Litlhakanyane has his sister to thank for the fame he enjoys right now in the acting industry, as he never had his eyes on being a TV star. While scrolling through Facebook on a fateful day, she saw an advertisement for a child actor. At this point, she knew her brother could become the next big child actor in South Africa, so she encouraged him to go for auditions.
She was also able to convince their mother, and thankfully, Litlhonolofatso was open to auditioning, and his mother was supportive. However, the process was not so rosy, as he went from one audition to another without results.
Finally, he auditioned for a role on Scandal! After auditioning for Tebello, he convinced the producers, who saw something natural and phenomenal in him, so they gave him the role. So the next time Tebello graces your screen with his amazing acting talent, you know you should thank his sister for her ingenuity and encouragement towards him.
Sources around the web say acting runs in the DNA of Litlhonolofatso's family. Well, that's because his brother Tlonolofatso is also an actor. He plays the role of Thabo in the same TV drama – Scandal. And having his brother on a shooting scene with him probably serves as an encouragement for Litlhonolofatso.
Tebello Is Litlhonolofatso Litlhakanyane's Debut Acting Role
When you see how bold and talented Litlhonolofatso Litlhakanyane is when interpreting his character Tebello on Scandal!, you may be tempted to think that he has some experience in acting, but that's not the case. Featuring as Tebello on the soapie is Litlhonolofatso's first appearance on screen. However, he may have had some practice from the regular 'pretend drama' children play with themselves.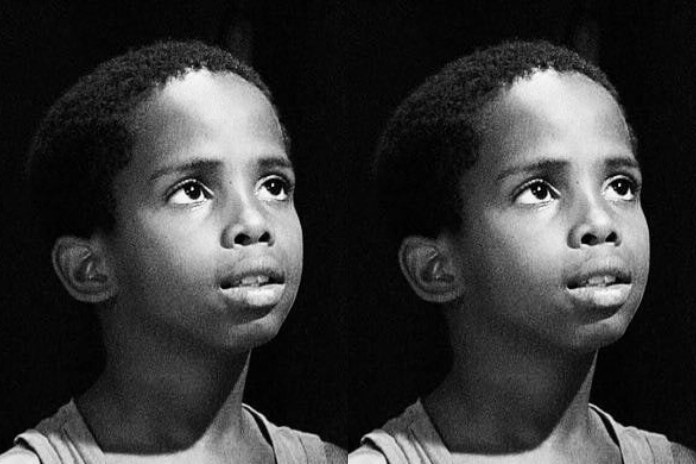 He joined the cast of Scandal! in 2019, and as you already know, he plays the role of a 12-year-old boy named Tebello on the TV series. He was first introduced to fans in a scene where he phoned Yvonne (Kgomotso Christopher) to inform her that her mother was very sick and had requested to see her before she died.
His character, Tebello, did not have the best experience as a child, seeing that his parents abandoned him. However, he was adopted into a wealthy home in Johannesburg and is now opportune to experience a life of wealth and affluence.
Litlhonolofatso quickly stole the hearts of viewers who fell in love with him. In less than a year of being on the series, he turned most viewers into fans. Mind you, Litlhonolofatso is not as bold as he is on screen; his mother mentioned he is a shy kid. Thankfully, he does not allow his shyness to come in the way of his acting.
Featuring In Scandal Has Brought So Much Attention To Litlhonolofatso Litlhakanyane
Despite being a child, Litlhonolofatso Litlhakanyane now has to face some of the challenges of being a celebrity because so many people now know him. When he is on the streets, he can barely walk freely.
According to him, when he is at the mall, people always come around to take pictures with him – and he has to do them a favor. It gets more intense when he is with his brother, who is also a celebrity like him, because fans now want to have a picture with both of them.
What Is Tebello from Scandal Salary?
The real-life Tebello from Scandal! makes an annual salary that ranges from R15,000 – R30,000. This in dollars is approximately $1000 to about $1500. For a child like Litlhonolofatso, we can agree that he is doing very well for himself. Currently, he is the youngest actor in the South African soapie. And considering how well he is doing, we can certainly expect more from his stables.