Shanice Stork is the wife of Duduzane Zuma, the son of the former president of South Africa, Jacob Zuma.
Shanice Stork, who was born on March 26, 1993, married Duduzane Zuma in what was regarded as a private ceremony in May 2015. She is currently a 30 years old and keeps a low profile in every area of her life, despite being the wife of a well-known figure.
Summary of Shanice Stork's Biography

Full name: Shanice Stork
Gender: Female
Date of birth: March 26, 1993
Shanice Stork's Age: 30 years old
Nationality: South African
Zodiac Sign: Aries
Sexual Orientation: Straight
Religion: Christianity
Marital Status: Married
Shanice Stork's Husband: Duduzane Zuma
Shanice Stork's Children: 1
Siblings: 3
Shanice Stork's Net worth: $1 million
Famous for: Being Duduzane Zuma's wife
Who Are Shanice Stork's Parents?
Shanic Stork's father is a prominent member of the Durban community, but his name is not readily available, and the same goes for his wife, who is Shanice Stork's mother. Shanice's parents gave birth to her in Durban on March 26, 1993. She is currently 30 years old.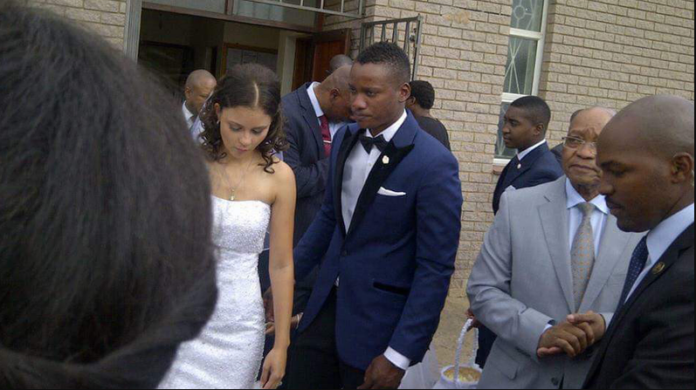 Duduzane's wife is the youngest child of her parents. She was raised alongside two older brothers and an older sister. There is no available information about her siblings' whereabouts and personal lives.
Her brothers, however, play for Newlands United, a local football side in Durban, South Africa. It is not known what her mother does for a living.
Stork received her high school education at Hillview Secondary School, Newlands East, Durban. The exact year she matriculated, as well as the course she studied at the university, is not publicly known.
When Did Shanice Stork Become Duduzane Zuma's Wife?
Duduzane Zuma and Shanice Stork got married in May 2015. The wedding ceremony was held in a private setting with only 500 guests present.
The New Apostolic Church in Durban hosted the event, and a small reception was held at the Fairmont Luxury Resort & Hotel in Zimbali. A traditional wedding was held at the former president's homestead in Nkandla, Northern KwaZulu-Natal, after that.
Despite the fact that the occasion was perceived as a sort of royal wedding, the couple's wedding arrangements and announcements were not made public, which raised a lot of questions among the public.
Not only is Stork's existence cloaked in secret, but the specifics of how and when she and Duduzane first met, as well as the circumstances of their relationship, are also kept from the general public.
Certain circumstances, nonetheless, imply that the couple must have first met before 2007. The basis for this claim is that they are parents to a child who was purportedly born in 2007.
Since it is not news that Duduzane Zuma had several affairs before finally settling down, this indicates that they had been dating for at least a year or two before the child was born.
Since the duo tied the knot in 2015, eight years after they had their child, it is not clear if their relationship ended at some point for reasons that have not been revealed or that they continued dating after the child's arrival.
Shanice Stork and Duduzane Zuma are Parents to One Kid
Shanice and Zuma share one child together, who was reportedly born in the year 2007. The two are protective of the child as they've been raising the child away from the spotlight.
All things being equal, their child whose name and sex have not been divulged to the public ought to be in his or her teens by now.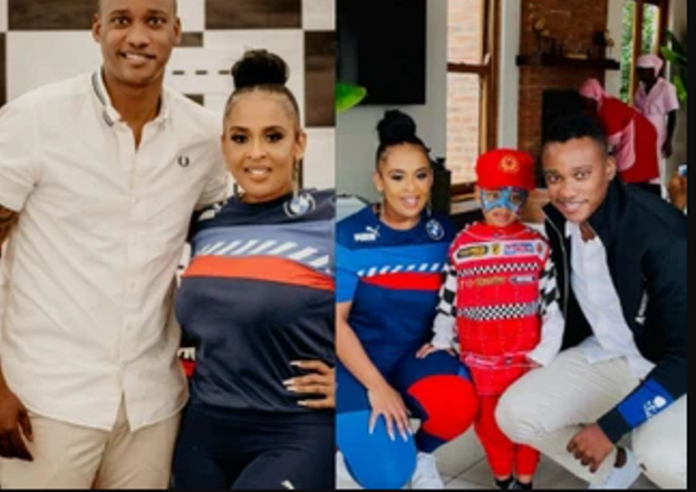 Was Shanice Stork Miss South Africa?
There is no record anywhere suggesting that Shanice Stork was Miss South Africa or otherwise involved in the pageantry circuit. However, Stork's husband previously dated South African beauty queen and model Tatum Keshwar. The two were publicly spotted together on several occasions, including at the controversial Gupta wedding in 2013. 
What Is Shanice Stork's Net Worth?
Due to Shanice's extreme secrecy, practically all of the information about her, including her professional history, is unavailable.
There are unconfirmed rumors that Shanice Stork has a net worth of $1 million, despite the fact that details about her work are still unclear.
We can only conclude that she must be doing something creative before or after her marriage to Duduzane Zuma for her to have accumulated such a large sum.
Another possibility is that she owns some valuable assets and is engaged in a successful business enterprise. Well, given that she is married to a successful businessman with a wealth of money-making skills, it is very likely.