Sbu Mpisane (born 18th of June in 1971) is a South African businessman and former metro police constable known as one of the richest men in South Africa and also for his marriage as Shauwn Mkhize's ex-husband.
Sbu Mpisane was once just another police constable with hardly a name in the public space. However, he rose from being a metro police constable in Durban to becoming a wealthy business tycoon who was considered one of the wealthiest cops in town. He later resigned from his job with the police and joined his wife's construction business, which has become very successful and amassed quite a lot of money for the family.
Mpisane and his wife, Shauwn Mkhize, were seen as one of South Africa's power couples until the union, unfortunately, ended in divorce in 2018 after many years of marriage. As the divorce stretched, his then-wife once stated that Mpisane loved himself so much, and that was one of the problems they had in the marriage, while his son Andile Mpisane also had some harsh things to say about him. This and many other things have thrown him into the public light some more.
Summary of Sbu Mpisane's Biography
Full name: Sbu Mpisane
Gender: Male
Date of birth:18th of June in 1971
Place of Birth: Durban
Sbu Mpisane's Age: 51 Years Old
Ethnicity: African
Nationality: South African
Zodiac Sign: Gemini
Sexual Orientation: Straight
Marital Status: Divorced
Sbu Mpisane's Ex-Wife: Shauwn 'Mpisane' Mkhize
Sbu Mpisane's Children: 2
Profession: Businessman (former police constable)
Sbu Mpisane's Early Life Is A Mystery
Sbu Mpisane is one of those individuals that one may keep seeing and hearing about, and still not know much about. The flamboyant businessman, who is living a high life, is believed to be born on the 18th of June in 1971 in Durban. While details about his family, education, and childhood are not known, he is known to have started his career as a policeman in Durban before calling it quits to start his journey as a businessman.
Among his business ventures is a football club, which he owns in South Africa, Royal Eagles F.C, which is based in Maritzburg, KwaZulu Natal. The team is currently playing in the national first division as of 2020. In 2019, it was speculated that Mpisane bought another football club, Uthongathi, because he wanted the Royal Eagles to remain under the stewardship of his wife and son after his divorce.
He Was Shauwn Mkhize's Husband For About 15 Years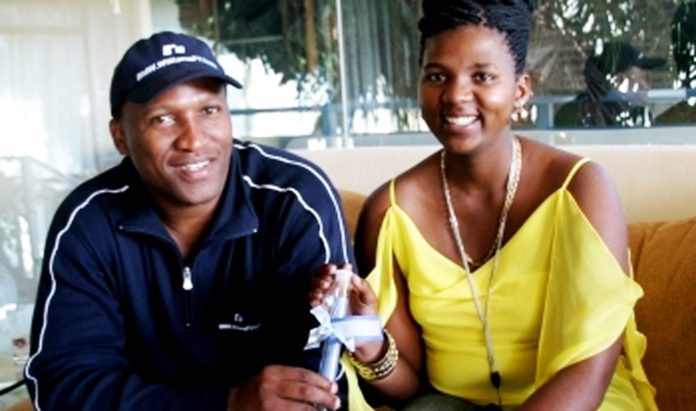 The love story of Sbu Mpisane and Shauwn Mkhize, just as the story of their business successes, was inspirational to many until it came to an end. The two got married sometime in 2004. Mpisane met the woman that later became his wife at a party, and they started dating almost immediately and later got married. In 2011, they celebrated their 7th year marriage anniversary as a couple, as well as the 40th birthday of Sbu.
Shauwn is a strong and beautiful lady who is very rich, flamboyant, and often controversial. She was born in Durban, South Africa, and is the daughter of the late ANC veteran and anti-apartheid activist, Florence Mkhize. After her marriage to Sbu, the hardworking Mkhize changed her name to Mpisane, but this was not to be forever as after their divorce was finalized, she dropped Mpisane's name and went back to using her father's name, Mkhize.
Aside from business, she has also featured on her reality TV show, Kwa Mammkhize, which premiered on Mzansi Magic on January 9, 2020, and it also features her two kids. Her other businesses include Zikhulise Maintenance and Transport, Zikhulise Auto Recoveries, and Inyanga Trading.
The Marriage Between Sbu Mpisane And Shauna Is Blessed With Two Kids
Mpisane and Mkhize were blessed with two children during their marriage. Their son, Andile Mpisane, was born on March 15, 2001, in Durban, South Africa. He is said to be closer to his mother than his father and is often seen wearing matching clothes with his mother. Andile believes his father did not protect him this is because he thinks his father does not help to grow the family business; instead he has run down the businesses. He also claimed his father was responsible for the fall of the Royal Eagles FC, which was bought for him by his mother, who has always believed in his love for soccer.
His passion for football began when he was very young. He is a midfielder at the Royal Eagles FC since he started playing on July 1st, 2018. He was gifted an R2m Mercedes-Benz G wagon worth R2.3 million on his 16th birthday in 2017, and in July 2019, he was given another BMW.
The couple's other child, fitness guru, and social media influencer, Sbahle Mpisane was born on June 18, 1993, and is a graduate of the University of KwaZulu-Natal, where she studied housing and town planning. She began her journey in fitness in 2014 after she graduated from university. Even though she studied town planning with the hope of joining her family business, she eventually decided to go into fitness.
Sbahle is a huge media personality in South Africa, and she has been making fitness videos and has taken the task of running fitness classes, where she shares her passion and ways of staying fit with other health enthusiasts. The beautiful Sbahle founded her training and boot camp called Fitness Bunnie.
Shauwn revealed on her reality TV show that she was not the birth mother of Sbahle. They both met when the fitness bunny was around 6 or 7 years, but she still treated her and loved her as her daughter. Sbahle was involved in a tragic accident at yacht mall in August 2018, and it was so bad that fractured both hands and a leg. But thankfully, the fitness bunny has recovered fully.
Sbu Mpisane's Son, Andile Mpisane, Accused His Father Of Having Other Children
Apart from Andile and Sbahle Mpisane, there have been rumours that Sbu might be the father of a few other children. At the helm of the rumor is none other than his son with Shauwn, Andile, who has always been on the side of his mother.
According to Andile in a very long Instagram post that appeared in two parts, he was aware that his father was not only cheating on his mother, but he also went as far as fathering four other children outside of his marriage. Although no further information was given in that regard, the younger Mpisane revealed that it was his mother's fortune that is used to take care of the family his father has outside.
Their Marriage Ended In A Very Bitter Divorce
In 2018, the same year that their daughter suffered from a car crash that almost cost her life, Sbu Mpisane, and his then-wife, Shauwn Mhkize, decided to call their marriage quits. They were said to have been living apart for a while before then. Banters were fired in the open, with many accusations and counter-accusations.
According to Shauwn, her marriage mostly collapsed because while she loved her husband, he also loved himself too much that she got lost in the mix. It was after the divorce that she claimed she had started to find herself again. More so, there have also been claims of infidelity on the part of Sbu from his son, as earlier mentioned.
The former police boss cleared the air that the statement allegedly from his son was someone else's writing as his son would not say that about him, and he did not have the literary capability to write that. More so, he opined that it was the trauma of the divorce proceedings that got his son confused.
During the divorce proceedings, Sbu Mpisane demanded that his ex-wife give him R200,000 as his monthly maintenance even though it was allegedly reported that he was already earning R600,000 as his monthly salary from the family business they all run. There was a dispute over the ownership of the football club Mhkize founded in 2014, so she resigned as part-owner of the club, and Mpisane was declared the sole owner of the football club in 2019.
Sbu Mpisane's Net Worth Allows Him Enjoy The Best Things Of Life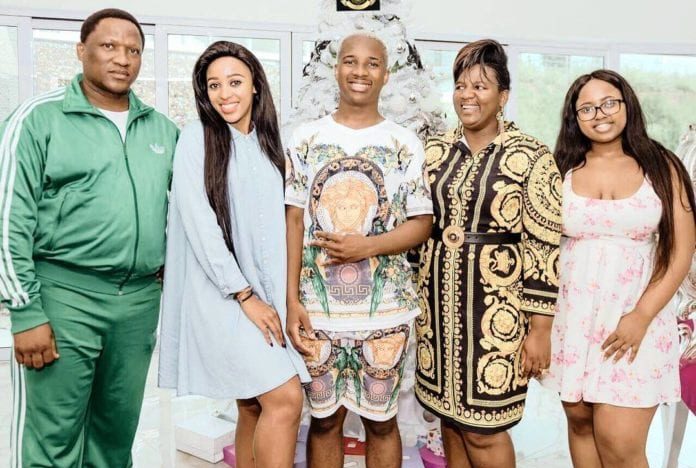 Sbu Mpisane's net worth is estimated at R200 million ($11 million) and over the years, he has grown to be quite successful in his business ventures. Even before then, he was already accustomed to a life of wealth as a policeman despite receiving only $15,000 as his salary. He raised eyebrows such that not minding what he was paid, he still drove a Lamborghini to work and lived in a multi-million mansion.
The Mpisanes family is known for their high lifestyles as a result of the wealth they have amassed over time. Despite the challenges the family has been facing, they have tried to keep up to their lifestyle. In 2017, they bought a property, which they converted into a showroom, just for their fleet of cars. Some of their luxury cars include Maserati Pininfarina, Aston Martin, Porsche Turbo, Ferrari, and many others.
Among the several properties, the Mpisanes own a mansion in the suburb of la Lucia, which was under surveillance 24 hours. Even though the exact worth of the mansion is unknown, it is said to be worth several million Rands. It also was rumored that the Mpisanes bought a property that was worth almost R2.9 million just to demolish and build an entertainment pad for their son. With all that said, the family is said to be in debt of more than R240 million in taxes.