Sandile Mfusi (born March 5) is a South African actor, soul singer, songwriter, and businessman best known for playing the character Kwanda in Uzalo, the South African soap opera. His age is not known because he hasn't disclosed the year he was born publicly.
Mfusi has starred in a handful of South African television projects since he debuted in the TV industry in 2013. Other series he has featured in include The Queen, Isibaya, and The River.
Summary of Sandile Mfusi's Biography

Full name: Sandile Celani Mfusi
Nickname: Masandi
Gender: Male
Ethnicity: Black
Nationality: South African
Sexual Orientation: Straight
Religion: Christianity
Marital Status: Single
Sandile Mfusi's Girlfriend: Mbali Mgiba
Sandile Mfusi's Net worth: $2.5 million
Famous for: Portraying Kwanda in Uzalo
Sandile Mfusi's Twitter: @MasandaWorld
What is Kwanda from Uzalo's Age in Real Life?
The age of the actor who plays Kwanda in Uzalo is not known to the public. He hasn't disclosed the year his parents gave birth to him. He, however, wrote on his Twitter bio that he was born on the 5th of March.
The actor hails from Durban, KwaZulu-Natal, South Africa. He was raised by his parents in his hometown alongside his three older brothers.
No deal.. angiyindawo 🙅🏽‍♂️ pic.twitter.com/tohxut8rnh

— Masandi (@MasandiWorld) October 30, 2022
Sandile attended a Durban-based primary school and later Glenwood High School in the year 2006. As a high school student, he was known as one of the best trumpeters in his region. The actor studied Social Science at Howard College in KwaZulu Natal.
Kwanda from Uzalo's Real Name is Sandile Celani Mfusi 
Kwanda from Uzalo's birth name is Sandile Celani Mfusi. He did not change his name at any point, as speculated by some people. The actor is professionally known in the music world as Masandi.
However, he is popularly known by his Uzalo character Kwanda, a charming, handsome, and well-groomed young man whose love interest is Nonka (played by Thuthuka Mthembu). Sadly, Kwanda was instantly rejected after professing his love to Nonka.
Sandile Started Out as a Singer Before Becoming an Actor
Mfusi began his career as a member of the South African hip-hop group Niche Fam in 2011. The group had a huge following in Durban. He fell in love with music at a young age and was a member of the choir in his church. He developed a greater love for music after his aunt introduced him to rhythm and blues.
The actor left Niche Fam in 2013 and went on to launch his solo career in 2014. His style of music is influenced by hip-hop and new-age RnB. He has worked with the distinctly South African contemporary Isicathamiya Acappella group, Thee Legacy.
Other prominent artists the Durban native has banded with in the music industry are Big Nuz, Gemini Major, Aewon Wolf, and the Nigerian born-South African-based producer and vocalist Peace Olugbo, aka Captain Blu.
Mfusi has shared stages with international talents, including American rappers Rick Ross, Lil Wayne, and Trey Songz. He opened the stage for Lil' Wayne in 2011 and also performed at the COP17 summit and other notable events. Some of his songs are "Ithemba," Kaleidoscope (EP), and the gospel song "Ngibonga Wena."
Currently, he is signed under the international label Warner Music. Masandi was also the first RnB artist signed under K.O's CashTime Records following their meeting in 2014 at a party they performed.
In October 2022, Mfusi bagged two nominations at the 2022 Crown Gospel Awards for his album Kaleidoscope. He was nominated in the Best Newcomer category and Best Gospel Video category for his hit song Ithemba.
AWARDS: Uzalo star gets Gospel noms

Sandile "Masandi" Mfusi has been nominated for two awards at the 2022 Crown Gospel Music Awards.

The singer/actor scored noms for 'Best Newcomer' and 'Best Gospel Video' for 'Ithemba'. #KgopoloReports pic.twitter.com/mLHkFmPJbw

— Kgopolo (@PhilMphela) October 18, 2022
The actor recently revealed that he has moved from afro-pop to the gospel genre after surviving a car fatal accident that left him temporarily paralyzed for over three months.
The Durban Native Made His First On-screen Appearance in 2013
Sandile Mfusi debuted as an actor in the year 2013, two years after he left the music group Niche Fam. He made his first TV appearance in the 2013 Mzansi Magic show Isibaya, wherein he portrayed the fictional character Jojo.
He, however, rose to immense prominence as a result of his stellar performance in Uzalo. Some of the other projects the South African actor has starred in include The Queen, The Black Door, and Sugar Mama. Of all his works, he is best known for his role as Kwanda in Uzalo.
Sandile Mfusi is Currently in a Relationship With Actress Mbali Ngiba
Mfusi is dating South African actress and singer Mbali Ngiba who played the character Mrs. Mthembu in the eTV medical drama Durban Gen. The couple keeps a low profile on their relationship and hardly talks about their love affair publicly.
Sandile and Ngibe started dating in 2018. They hardly make public appearances together but were once spotted at the Shisanyama Festival at Eyadini In Umlazi, Kwa Zulu-Natal.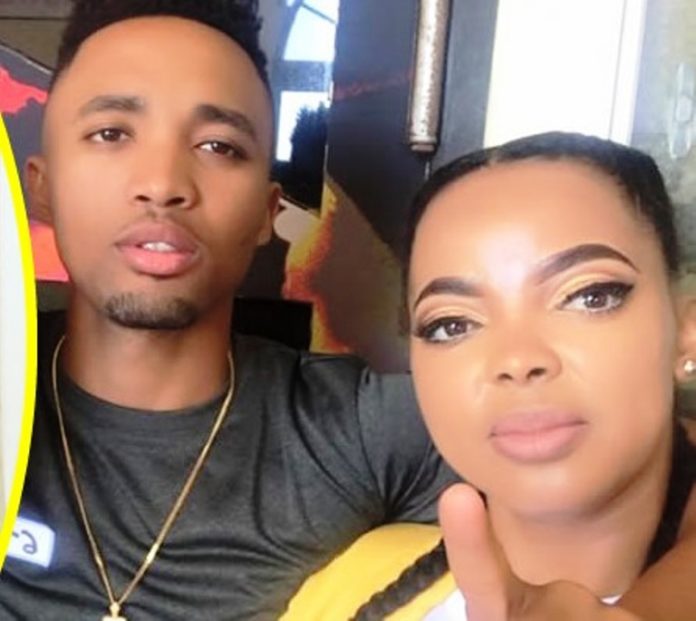 There are no further details about their relationship, including how and where they met. Mfusi's girlfriend, who began her acting career in 2013, has also starred in other notable TV projects such as The Right, Generations, Easy Money, Isithembiso, and The River.
The Actor is Most Active on Twitter 
Kwanda from Uzalo is not as active on popular social media platforms as most South African celebrities. Currently, his account on Instagram is inaccessible, while there is no trace of his Facebook account online.
Kaleidoscope, out now. Thank you to all of my fans that have been apart of this journey and process. Your patience means the world to me. This project is from my soul to yours. Kaleidoscope 👁

Link: https://t.co/Pt8GlwmsxS pic.twitter.com/ILPgIhf7NB

— Masandi (@MasandiWorld) August 12, 2022
However, he is mostly online on Twitter (@MasandiWorld), where he has over 16,000 followers. The singer often keeps his fans on Twitter updated on his music and acting works. He sometimes shares interesting posts, videos, and pictures as well.
Sandile Mfusi is a Millionaire in Real Life
Uzalo star Sandile Mfusi's net worth is estimated at a whopping $2.5 million. The actor makes a huge part of his money from business in his hometown Durban. Sandile's major source of income is his gas business. He retails industrial and domestic gas as well as accessories.
The actor owns various depots across KwaZulu Natal. The actor reportedly earns R21,000 for his role in Uzalo. However, his earnings from his music endeavors are not available for public consumption.