Nota Baloyi (Real name: Nhlamulo Baloyi; born March 20, 1990) is a 33-year-old well-known South African rapper, music executive, and entrepreneur popularly referred to by his stage name, Nota.
Baloyi married his now ex-wife, Berita, who is a songwriter, during the global lockdown in 2020. Due to the global situation occasioned by the COVID-19 pandemic, the pair had a small ceremony at the time. However, less than two years later, Berita took to her Twitter handle, saying she was no longer married to Nota since January 13, 2022. Learn more about Baloyi and what happened to his wife below.
Summary of Nota Baloyi's Bio
Full Name: Nhlamulo Baloyi
Nickname: Lavida Nota Baloyi
Gender: Male
Date of Birth: March 20, 1990
Nota Baloyi's Age: 33 years old
Ethnicity: African
Nationality: South African
Marital Status: Divorced (m. 2020; div. 2022)
Nota Baloyi's Ex-Wife: Gugulethu Khumalo, a.k.a Berita
Famous for: Being a rapper, music producer, and entrepreneur
Nota Baloyi's Instagram: @lavidanota
Twitter: @lavidaNOTA
Nota Baloyi Was Born In Uganda
Nhlamulo Baloyi was born on March 20, 1990, in Kampala in Uganda, but he grew up in South Africa, and being raised in Mzansi means the rapper is also a South African citizen.
He is notorious for digging out secrets about celebrities and has made a fortune off that trade. However, he remains lip-tight about details about his life, including basic information about his early life and the identity of his immediate family members.
He is a Rapper and Music Executive
Nota Baloyi is a South African celebrity who has made waves in the music industry as a rapper and music executive. He has worked with other South African celebrities like Kwesta to release some singles like Karama, Sphesihle, and Preacher.
He likes to refer to himself as the South African hip-hop pioneer as he takes credit for bringing many South African celebrities to stardom, including Kwesta. Most of the celebrities he has contributed to their success are those in the hip-hop genre.
In June 2019, he became the director of the Orchard, which is an entertainment subsidiary for Sony. He is currently the CEO of the well-known record label, SoFet Entertainment CC, which has gained the spotlight in South Africa to date.
Who Is Nota Baloyi's Wife Berita?
The rapper and music executive Nota Baloyi was married to a lady named Gugulethu Khumalo. Born June 27, 1991, the 31-year-old who is also known as Berita, is a Zimbabwe-born South African singer, songwriter, and producer.
Her style of music combines Afro Jazz, Contemporary pop, and South African dance music. She owns the independent record label Assali Music which also dominates the South African music industry.
Berita released her first album in 2012, titled Conquering Spirit. This album peaked at number one on iTunes and earned her a Gold status in the Recording Industry of South Africa (RISA). During the 2013 Metro FM Awards, her debut album earned her the Best African Pop Album award.
In 2014, she was a part of Coke Studio and released a single titled "Vusu Yeke" featuring Yanga Chief. In 2020, she released another studio album, ' Songs in the Key of Love.' This album won the award for the rest of Africa at the 27th annual South African Music Awards.
In 2021, she became part of the board members of RISA. She has also founded a pan-African women empowerment organization for women called Women of Music Business (WOMB).
Berita And Nota Baloyi Got Married In 2020
Berita and Nota Baloyi tied the knot in 2020, and they could only do a small celebration due to the coronavirus pandemic. However, the lovebirds promised to do a much bigger celebration with friends and family after the pandemic was over.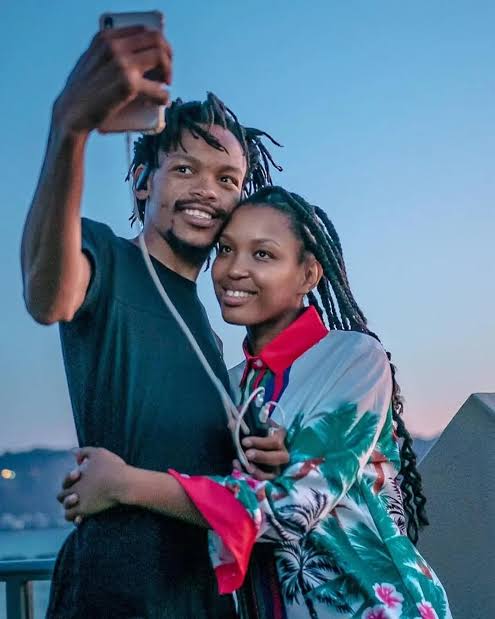 This duo had not revealed how, when, and where their love story started and whether or not it was love at first sight. However, they never hesitated to profess their love for one another. Berita once made a post on her Twitter handle where she expressed her love for her now ex-husband, Nota Baloyi, on his birthday.
Is Nota Baloyi Still Married?
Surprisingly, the 33-year-old rapper is single and no longer married. The marital union between Berita and Nota Baloyi didn't last as long as their fans speculated, as it ended after less than two years. In July 2022, Berita took to her Twitter handle, where she tweeted that the pair had ceased to be married since January 13, 2022
This came after the viral video of Nota Baloyi comparing the popular beauty influencer Mihlali Ndamase to a dog that can be killed anytime with the right price. Berita added to her tweet that she can't be babysitting a grown man because he has refused to take advice from people around him.
Berita also stated that although the man she married is good, he still needs some medical attention. The statement instantly went viral as the conversation on social media centered around the health condition of Nota Baloyi as many wondered if all was well with the music executive.
The Controversies Surrounding Nota Baloyi's Marriage
Their sudden revelation of Nota Baloyi's separation from his estranged wife got someday fane wondering what went wrong as no one saw it coming. And because they were celebrities, the fact further escalated the conversation on social media and drew so much attention as Nota and Berita were two popular celebrities.
The reaction generated from Berita's announcement was well deserved because of the controversial nature of the said separation. To put it succinctly, the events threw up more questions than answers.
Nota Baloyi, who is famous for always being controversial, did not keep quiet and watch his ex-wife accuse him. He slammed back by saying the Illuminati had taken his wife and would not beg for her to come back.
Does Nota Baloyi Have Children?
Turns out the popular South African rapper Nota Baloyi has no children yet. There have not been records showing whether he has had children from his past relationships or even from his marriage to his ex-wife, Berita. At the time of this article, they are no details regarding the children of Nota Baloyi – if there are any.