Nkosazana daughter's boyfriend is reportedly Sir Trill, a South African rapper-turned-Amapiano singer who is best known for hits such as Emlanjeni, Banyana, Abekho Ready, and Yini Sdakwa. 
How the two artists met and the precise moment they began dating are unknown. However, they were able to maintain their secrecy about their relationship for a while, though, up until the moment it became public knowledge that they were expecting their first child together.
Nkosazana Daughter's Boyfriend, Sir Trill, is a Popular Musician
Sir Trill is a South African rapper, songwriter, composer, Instagram star, and singer. His parents gave birth to him in the middle of the 1990s in a township called Badplaas in Mpumalanga province.
The Buyisa crooner was born to a homemaker mother and a businessman father. It's not known if he has siblings. He graduated from the University of Johannesburg after successfully completing his primary and secondary school studies.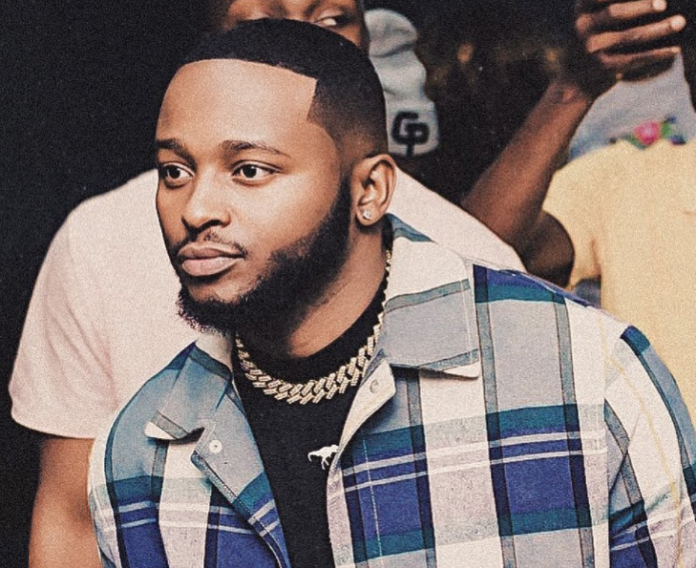 Sir Trill was always attracted to music as a child and was greatly influenced by rappers and vocalists. He started thinking about how to build his music brand after realizing he had a passion for it.
He began writing music while still a student at the University of Johannesburg. Since becoming well-known, he has put out several hits and worked with several well-known musicians, including DJ Maphorisa, Tee Jay, Soa Mattrix, De Mthuda, and Tyler ICU.
Yini Sdakwa, John Wick, Samsokolo, Uyalazi Piano, and Injabulo are a few of his well-known songs. Sir Trill has also had the honor of performing his joyful music in several live performances and expensive music events.
The singer, who has an estimated net worth of 1 million dollars, is the founder of Ghost Music Group.
He Allegedly Cheated on His Girlfriend with Nkosazana Daughter
It is reported that Sir Trill cheated on Thulisile Ndima with Nkosazana daughter. Before Nkosazana entered the picture, he and Ndima are said to have dated for more than six years with no intention of getting married.
As with him and Thulisile, Sir Trill and Nkosazana's relationship was kept a secret for many months. Even when it was revealed that they were seeing each other, none of them ever publicly acknowledged that there was a meaningful relationship between them.
Several sources confirmed that Sir Trill has frequently accompanied Nkosazana daughter to her paid performances and that he typically waits for her in the car while she performs.
The rumored lovers have not yet made their relationship public.
Are Sir Trill and Nkosazana Daughter Dating?
According to recent rumors, Sir Trill and Nkosazana daughter have called it quits. The information was revealed by controversial South African gossip blogger Musa Khawula, who asserted that Sir Trill had claimed Nkosazana daughter had cheated on him with another singer.
The two allegedly broke up barely three months after they welcomed their first child together. Meanwhile, the couple hasn't responded to the widely circulated report because they've never been open about their relationship.
They seem to be more concerned with their individual musical careers and other important things.
Does Nkosazana Daughter Have a Child?
Nkosazana daughter reportedly welcomed her first child with her rumored boyfriend, Sir Trill, in the month of December 2022. The singer gave birth to a baby girl, however, her accurate birth details and name are not public knowledge.
It was reported shortly after their baby arrived that Sir Trill was worried that Nkosazana might have to cancel most of her festive gigs because she was nursing a new baby.
Nevertheless, the sensational amapiano singer seems to be doing just fine. She has since started public performances, having mastered how to divide her time between her shows and taking care of her little daughter.