Nafiz Modack is South African self-styled businessman, security expert, and suspected underworld kingpin. He was arrested in connection with several crimes, the most grievous of which is the murder of the Anti-Gang Unit top cop, Charl Kinnear, in September 2020.
An underworld kingpin with several police officers on his payroll, felonies ranging from extortion to murder, and several assassination attempts on officers of the law; sound like the plot of a Hollywood blockbuster, right? Well, it is not but rather the true story of notorious South African mobster Nafiz Modack. A self-styled businessman and security expert, Modack and his accomplices, including a police officer, stand accused of a wide range of crimes, including the 2020 murder of Charl Kinnear, a top cop in the Anti-Gang Unit who had been hot on his trails.
Modack has, of course, denied the charges, but the state is working hard to piece together a formidable case against him. The formal trial is yet to commence, but you can expect it to be one that will divide opinions given that Nafiz Modack cultivated an Al Capone-like status of being the generous mobster who members of his community love.
Summary of Nafiz Modack's Biography
Full name: Nafiz Modack
Gender: Male
Date of Birth: 1982
Nafiz Modack's Age: 41 Years Old

Ethnicity: Mixed
Nationality: South African
Origin: Eastern Europe
Sexual Orientation: Straight
Marital Status: Married
Nafiz Modack's Wife: Riana Modack
Famous for: Various crimes and his involvement in the murder of the Anti-Gang Unit top cop, Charl Kinnear, in September 2020.
Nafiz Modack's Instagram: nafizmodack1
What We Know About Nafiz Modack
For the South African authorities, Nafiz Modack is an underworld mobster who has his fingers involved in all types of shady dealings such as racketeering, illegal possession of firearms, extortion, and kidnapping. He is also accused of having forcefully taken over the security of several nightclubs and restaurants in Cape Town and Johannesburg, forcing owners to pay them, a situation that led to a wave of shootings and violence. However, Nafiz Modack sees himself as a businessman who is quite loyal to his family, both immediate and extended. According to Modack, he has been involved in several businesses, including security and vehicle sales.
Regarding the latter, he fancies himself as a motor vehicle sales agent who connects customers and dealers for a commission (making about R80,000 to R100,000 per month). When it comes to security, Nafiz Modack has stated that he provides both personal and corporate security for a plethora of wealthy international clients, foreigners, big investors, government officials, and corporate events.
Another aspect of Nafiz Modack's business involves him working for private security companies and debt collectors. The accused underworld kingpin has also stated that he is a charity worker committed to eradicating drug abuse amongst youths. According to him, he has a strict no-drugs policy in the clubs he secures. Bouncers in such clubs can't deal drugs, thus restricting the operations of dealers in the market.
A Critical Look At the Real Reason Nafiz Modack was Arrested
Nafiz Modack was arrested in connection with several crimes, the most grievous of which is the murder of the Anti-Gang Unit top cop, Charl Kinnear, in September 2020. As earlier stated, Modack had controlled several gangs who did his bidding in the Cape Town and Johannesburg areas for several years. The activities of these gangs often bordered on criminality, but there was not enough evidence to outrightly charge Modack. Nevertheless, the police continued investigating him, and one of those that spearheaded this investigation was senior detective Charl Kinnear. Modack saw him as a major threat and thus began a series of attempts to eliminate him.
The first attempt made on Kinnear's life was in November 2019 when a group of gangsters allegedly sent by Modack attacked his home in Bishop Lavis with hand grenades and petrol bombs. They also fired several shots during the siege, but luckily for Kinnear, he escaped with his life. He continued with his investigation, and Modack continued planning how to eliminate him. The mobster would eventually succeed in September 2020 when he had Kinnear shot dead just outside his home.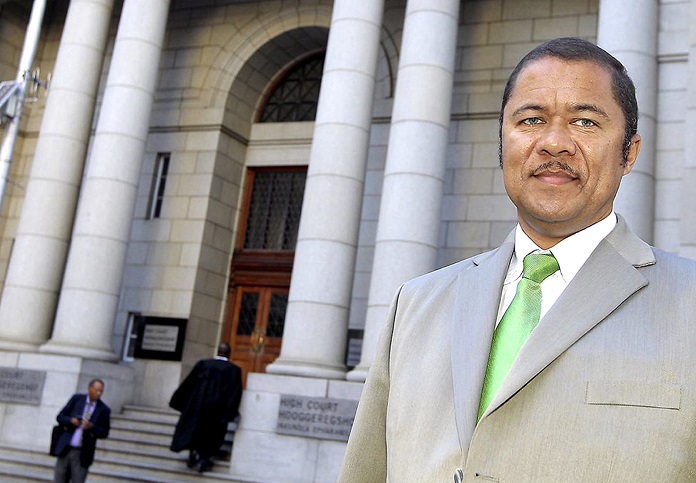 Of course, Nafiz Modack did not carry out this attack himself but did so through the numerous gagsters he controls. What then links him to the crime, you might ask? Well, the evidence that links Nafiz Modack to the murder of Charl Kinnear is that he conspired with a former rugby player-turned-private detective, Zane Kilian, to monitor Kinnear's phone.
Kilian allegedly pinged Kinnear's phone about 2,408 times from March to September 2020 and sent across the coordinates of Kinnear's locations to his eventual killers. It is alleged that Modack paid Killian a handsome sum for his service. This major evidence was uncovered by the cops some months after Kinnear's murder, and they immediately set off to arrest Nafiz Modack.
Before his arrest, they sighted him and some of his members driving on the road and told them to stop. They refused to do so but instead accelerated. The police, of course, gave them a hot pursuit and finally arrested them. This was in April 2021, seven months after Kinnear's death.
Nafiz Modack And His Accomplices Are Now Facing About 3000-count Charges
The court case against Nafiz Modack is far from being over. In fact, the underworld kingpin and his accomplices face about 3000-count charges, including conspiracy to commit murder, murder, attempted murder, illegal cellphone tracking, racketeering, kidnapping, intimidation, corruption, gang-related extortion, contravening the Prevention of Organized Crime Act (POCA), etc. The allegation of murder and conspiracy relates to the murder of Kinnear, while the allegation of attempted murder dates back to April 2020, when an attempt was made on the life of a Cape Town lawyer named William Booth.
Booth is the lawyer for businessman and financier Sameer Vallie, whom Modack and his boys kidnapped and extorted money from on 9th March 2020 near the Crystal Towers Hotel in Century City, Cape Town. Nafiz Modack is also facing allegations of fraud and corruption relating to the obtaining of firearms. It is alleged that he and other Cape Town underworld figures and their family and friends obtained their competency certificates, license to possess a firearm, and temporary authorization to possess a firearm wrongfully in January 2018.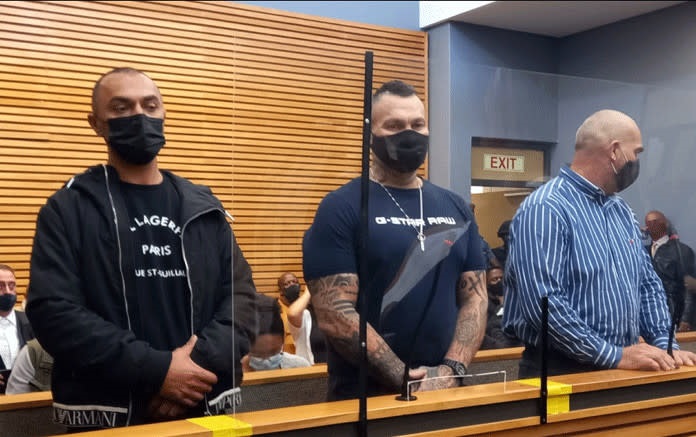 Nafiz Modack is also alleged to have paid now-dismissed cop Ashley Tabisher, a bride of R10,000, to keep him abreast of police raids on his premises. Modack faces a long rap sheet, but he has maintained his innocence. According to him, the authorities charged him to harass and intimidate him and not out of any real belief that he committed the crimes.
Is Nafiz Modack Still in Custody?
Nafiz Modack and his accomplices are still in prison custody. However, he has brought an application for bail pending trial, but his application has proved unsuccessful so far. In fact, his bail application was stalled after an attack on the magistrate presiding on his application in May 2021. The magistrate luckily survived the shooting incident, but his police orderly died. Other people that were with him, including his three-year-old grandkid, also sustained injuries. Of course, such an attack did not do Modack's application any favors, and he remains in prison detention pending his trial.
His Lawyer, Dirk Uys, has complained that his client is being made to sleep on the concrete floor, which is affecting his kidneys, and is not given halal food in prison. It will indeed be a long walk back to freedom for Modack, but he is not without admirers. Some people have thronged out during his court hearings to support him. They describe him as a generous man who contributes to feeding many people in Cape Town, Pretoria, KwaZulu Natal, and Gauteng by supporting soup kitchens financially.