Marli van Breda (born in 1999, age: 24 years old) is a South African woman famous for surviving the infamous Van Breda murders of 2015. Her parents, Martin and Teresa, and her elder brother Rudi were brutally murdered with an axe in their home by her other brother Henri.
Marli survived the attacks but sustained serious head injuries. She subsequently suffered from retrograde amnesia and had no recollection of what happened. It took extensive surgeries, months of rehabilitation, and intensive physiotherapy to get her back on her feet after the ordeal meant to send her to an early grave. While Henri has since been imprisoned for the rest of his life for his actions, Marli has moved on to live a private life away from the public.
Summary of Marli van Breda's Biography
Full Name: Marli van Breda
Gender: Female
Date of Birth: 1999
Marli van Breda's Age: 24 years old
Nationality: South African
Sexual Orientation: Straight
Marli van Breda's Parents: Martin van Breda, Teresa van Breda
Siblings: Late Rudi van Breda, Henri van Breda
Famous for: Being a survivor of the murder of her family by her brother
Marli van Breda Was Born Into A Rich Family
There is limited information about what Marli's childhood looked like, but because her father, Martin Breda, owned at least 25 companies, you can tell that she was born into a wealthy home. Before moving to South Africa in 2014, her family used to live in Perth, Australia. According to reports, Marli van Breda's father was a very quiet and calm man.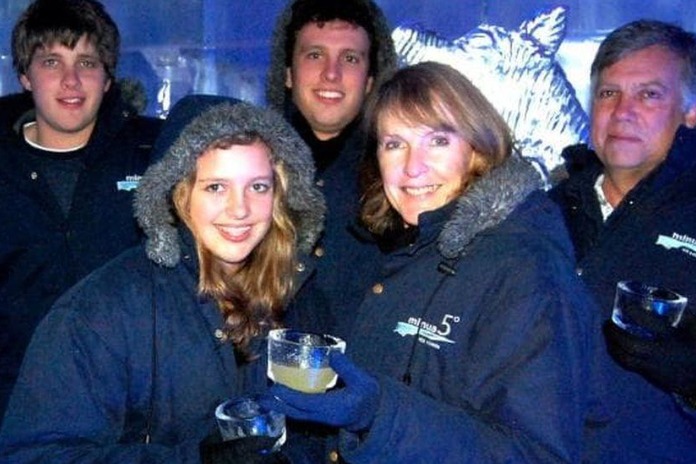 Marli had a great relationship with her mother, and before the latter's untimely death, she uploaded a picture of her with the caption "lovely woman." Her mother, who was 55 years before her death, is a graduate of Computer Science from the University of Johannesburg, formerly called Rand Afrikaans University.
She also had an elder brother called Rudi van Breda. He was a master's degree student at the University of Melbourne at the time of his death. The school refers to his death as a great loss. Her other elder brother, Henri van Breda, was believed to have been a drug addict.
Marli van Breda's Family Were Killed In An Ax-Attack By Her Brother
The 27th of January 2015 will forever be a memorable day for Marli van Breda if she can remember the exact details of the events that unfolded that night. The actual events that happened on that fateful evening might remain elusive as Marli van Breda, the only survivor from the murder attack, ended up with amnesia. However, the evening ended with Marli's parents and elder brother Rudi van Breda, dead, while she had been badly injured with an ax on her head. According to reports, her brother, Henri, had called his girlfriend by 4:42 am that morning, but she didn't pick the call. He later called a local emergency number to report that an ax-wielding black man had attacked his family.
However, unlike other family members, Henri didn't sustain any ax wound; instead, he had minor knife injuries, and his clothes were soaked with blood, which was later identified as the blood of his father, mother, and brother during investigations. According to him, he fought off the man who murdered his family members, and that was how he sustained the injuries.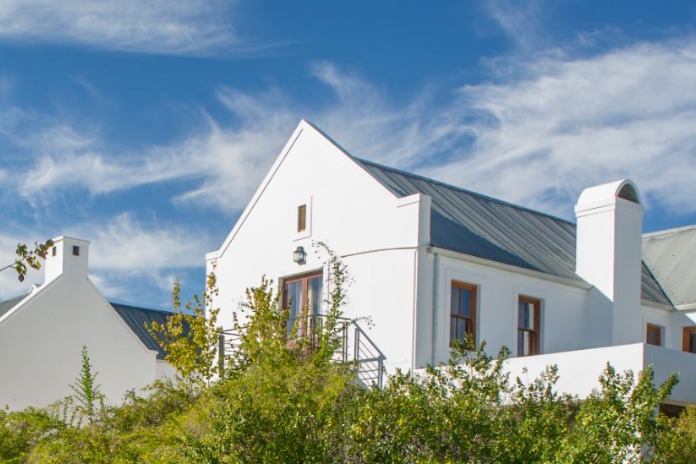 Further investigations revealed that there was no sign of a forceful entry into the house. Considering that no evidence of someone coming into the house to perpetuate the crime was found, it concluded that Henri murdered his family members, and in trying to save himself from the consequences of his actions, he tampered with the crime scene.
After several investigations and court appearances, he was sentenced to a three-count of life imprisonment for the murder of his parents and brother, 15 years imprisonment for the attempted murder of his sister, and 12 months in prison for obstruction of justice.
Marli Was Put Under The Care of A Curator
Marli van Breda was 16 years old in 2015 when her parents and brother were killed, and due to the trauma caused by the attack, she was unable to testify in court. To date, the true details of what transpired that night are unknown because she is the only surviving member of the family who could have told the story, but she can't remember what happened due to the head injuries she sustained.
After six weeks of being in the hospital, she was placed under the care of her aunt and uncle, and a legal representative called Louise Buikman was authorized to make decisions on her behalf. After she turned 18, the curator was permitted to continue representing her until she turned 21. According to the curator, the entire event was traumatizing and distressing for Marli van Breda that she could not attend any of her brother's court hearings. After the incident, it took six months for Marli to see her brother for the first time.
She Was Able to Continue Schooling At Some Point
Despite the emotional and physical trauma Marli van Breda went through, she could make it back to school. She was allowed to start school permanently after she showed serious improvement and could cope with her subjects and the stress from school. However, the help of specialized tutors was enlisted to assist her in catching up while she also continued undergoing therapy and counseling sessions.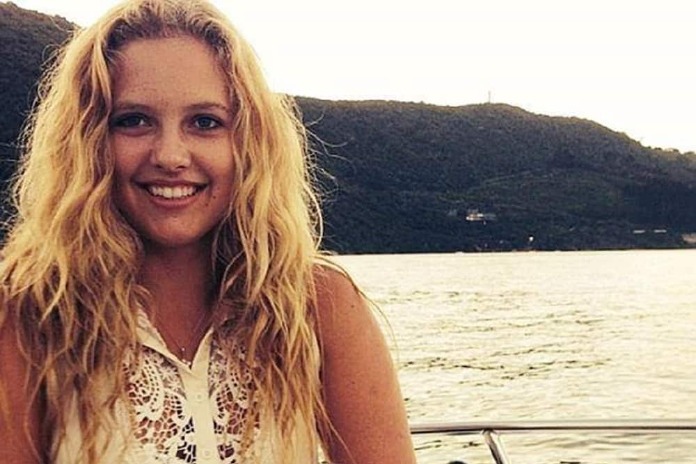 It is noteworthy that no one is sure whether or not Marli remembers what happened that night. However, she has refused to speak about the incident to protect her privacy. The pain of losing her family and knowing that her brother is paying for the crime is too much for her to handle.
Where Is Marli van Breda Today?
After the incident in 2015 and her brother's sentence in 2018, South Africans have been keen to know where Henri van Breda's sister is and what she has been up to. However, to the dismay of many, Marli van Breda prefers to keep her life away from the public domain. She is currently living a private life, just as she probably would have been living if her family was not ambushed.
There is also an Instagram account by her name, but the account is private, and only selected individuals are allowed to follow her and see her recent pictures. If she had continued with her academics, it would be expected that she would have a degree to her name or currently working towards that.
Marli van Breda will always remember celebrating as a survivor, and her loved ones can only hope she lives a normal life again, despite all of the trauma she has had to go through.