The current proprietor and sole owner of the Konka Soweto Enterprise, formerly known as Old Icon Soweto nightclub, is an entrepreneur known as Kutlwano Pitso, a young rising star in South African showbiz. 
Konka is an original Soweto-based brand that was founded as a direct result of the success of Moja Café, a famed car wash and eatery in Orlando East, also owned by Pitso. Konka Soweto is getting used to seeing South Africa's top celebrities zooming in and out. This page answers some popular questions about the spot and its owner.
Who is the Owner Of Konka?
Kutlwano Pitso is the owner of Konka Soweto. He is a young black entrepreneur who might not be popular but is the brain behind the brand management at Channel O and Mtandi channel on M-Net.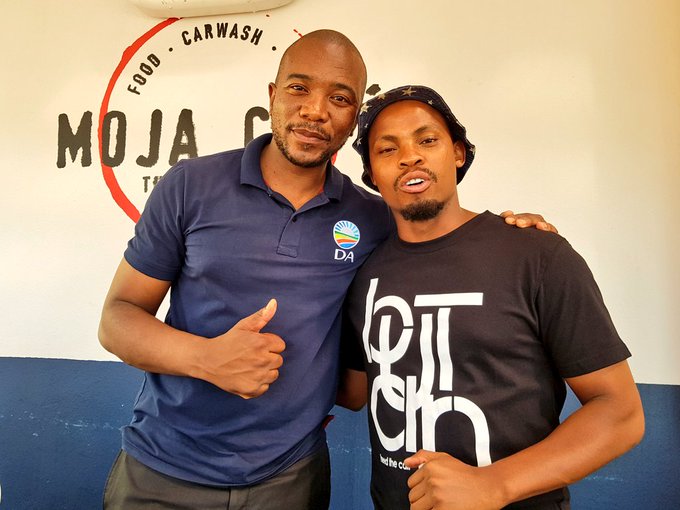 Kutwlano Pitso initially envisioned himself as a marketing professional. He graduated and obtained a certificate of Bachelor of Business Administration Degree in Marketing and Brand Management at the IMM Graduate School, Johannesburg. He used a fragrance distribution business as his first experience in the business. The successful businessman has paid so much attention to understanding customer behavior.
Kutwlano Pitso Enjoyed His Career In Marketing
Pitso Kutwlano started trying his hands in marketing and business management while he was still in school. As a student, he worked in sales at a company called African Sales. After school, he found himself in the job market like many other entrepreneurs at the start of their careers. However, he was able to land a job with a business firm where he increased his expertise.
In 2010, he was employed as a market researcher and statistician at a company called Foshizi. A year later, he was offered a job as a marketing assistant at the prestigious M-Net. He describes his move from Foshizi to M-Net as monumental and the "foundation" of his career.
It took him mere months in that position to show he had enough value to step up, and he was deservedly promoted to the position of marketing executive. Mr. Pitso didn't waste much time before he rose to the top.
Only two years after this, he was rewarded with another promotion. This time, he was made a Brand manager – and has remained in that role since 2014 till now. He is directly in charge of M-Net – Mzansi Magic, Channel O, and Mzansi Music. Today, he is famous for being the owner of Konka.
How Popular is Konka in Soweto?
Konka Soweto is very popular as it has become the go-to spot for the big boys and girls to chill in Soweto. Nicknamed the "millionaire's playground," the reason why Soweto's Konka nightclub is on everyone's lips is not just because of its stylish interior or layout, tasty refreshment, and high-profile guests but of the business-educated mind of Pitso.
He somehow manages to keep the place pumped weekend after weekend. Kutlwano Pitso is the man behind Konka's success and, not surprisingly, owns another popular hangout spot in Soweto, Moja Café.
Where is Konka Located?
Konka is located in Soweto. For now, this is the only offline location where Konka is located. As years go by, Kutlwano Pitso may consider opening other branches.
Where is Konka in Soweto?
Konka is located at Modjaji St., Pimville Zone 7, Pimville, 1809, South Africa. The nightclub has a 4.5-star rating on Google my business.
Originally dubbed Icon Soweto, Konka was built solely as a nightclub before its ownership changed hands in 2021. The current owner, Pitso Kutwlano, decided to spice the whole thing up and first changed its name to Konka. He invested funds into rebranding and advertisements.
It took a lot to turn an average nightclub into what we see today. We can boldly say his investment paid off quite handsomely because if it didn't, we'd have no need for this article. Konka quickly created a name for itself, and with its increased popularity, it has also become one of the standout executive resorts for VIPs to party, relax, and splurge.
What Do You Get If You Visit Konka?
Konka Soweto is a high-expense lifestyle venue where visitors will get a chance to be entertained by top artists and DJs while enjoying the posh and class of a premium groove experience. Best meals in town, you should examine their Instagram to get a glimpse of just how good their continental and intercontinental gastronomy is. You'd be in for a treat.
You would receive first-class treatment in exchange for premium money. You will also be served high-end liquor and premium entertainment from the best around in South Africa's showbiz. A-listers like DJ Maphorisa, Cassper Nyovest, Black Motion, the late Ricky Rick, TKZee, and even Julius Malema have all visited the nightclub/restaurant.
Is There Konka in Cape Town?
No. Konka went on a tour in August 2022 but didn't establish a club in Cape Town. It was only a makeshift party experience to create awareness for the Konka HQ in Soweto, East Orlando. The truth is that Konka might be planning to open a branch in this location, but we don't know this for sure.
Is There Konka In Bloemfontein?
No, it was part of the same tour that had them also visit Polokwane, as they hosted parties all around South Africa. Whether this was some kind of test or it was just a party, it's not clear, but Bloemfontein could get their own Konka in the near future.
What Does Moja Café Have To Do With Konka?
Moja Café and Konka Soweto share the same owner. Yes, Moja Café is owned by Kutwlano Pitso, even though it might be less grandiose in comparison with Konka. Moja Café is a combination of a specialist restaurant, a car wash, and a lounge. You will be wowed by pure elegance and organization. It has been put temporarily out of service for some time now for renovation.
Konka itself came to be as a result of Moja Café's success. Surely Mr. Pitso took some ideas and corrected some mistakes from Moja when he opened Konka.
Moja Café first opened its doors in 2016 on the outskirts of Orlando East, 5976 Skota street, Soweto, Gauteng 1804. It was part of Pitso's childhood dream of growing up there. He knows the importance of planning your business in a location that you are familiar with.
The popular hangout is more than just a restaurant. Many people visit the spot for different reasons apart from food, even though their menu is filled with mouth-watering delicacies in an excellent presentation.
It is a community project that has deep roots and bonds with the people in the area, providing jobs and giving part of its profits and leftovers to charity. He described Moja Café as a disruptive lifestyle brand. They also offer home delivery services also.
From outside Moja Café, most visitors would view it as an investment that has been consistently growing over the years, but it wasn't always a bed of roses for Kutwlano Pitso and his crew.
Konka Uses Social Media to Create Awareness
Kutlwano Pitso is big on social media and has invested massively in his brand's social media platforms, using them to create hype and awareness. Konka on Instagram @konkasoweto has smashed through the 400k mark for followers and is heading straight for half a million. On Facebook, they're also dominating that space posting. Their Twitter boasts more than a hundred and thirty-five thousand followers.
@moja_cafè_ might be a little behind with just over a hundred thousand followers on Instagram. On Twitter, they are still lagging behind at around 13k followers.