Kagiso Rakosa (born on September 6th, 1982) is a 41 year-old actress and model who rose to fame for portraying the character of Sharon in Generations from 2004 to 2011. After many years of being on hiatus, the actress made a comeback with Date My Family in February 2022.
Before her comeback, many of her fans had been weary of her overdue resurgence on the silver screen, where she was once a goddess. Kagiso then set Mzansi abuzz when she appeared on the Mzansi Magic's dating game show, Date My Family. Hopefully, Kagiso Rakosa will upgrade her profile with more acting gigs that will solidify her status in the industry.
Kagiso Rakosa's Biography Summary
Full name: Kagiso Rakosa
Nickname: Shaz
Gender: Female
Date of birth: September 6th, 1982
Kagiso Rakosa's Age: 41 years old
Place of Birth: Katlehong, East Rand, South Africa
Ethnicity: Black
Nationality: South African
Zodiac Sign: Virgo
Sexual Orientation: Straight
Religion: Christian
Parents: Alleta Rakosa (mother)
Kagiso Rakosa's Height in Inches: 5 feet 6 inches
Kagiso Rakosa's Height in Centimetres: 168 cm
Kagiso Rakosa's Net Worth: $100,000+ (over R1.8 million)
Famous for: Her role as Sharon in Generations
Kagiso Rakosa's Instagram: @kagisorakosa
Twitter: @KagisoRakosaSA
Kagiso Rakosa is 41 Years Old
Kagiso Rakosa, well-known for playing Sharon in Generations, was born in Katlehong, East Rand, South Africa, on September 6th, 1982. She is 41 years old. She comes from a close-knit family and her mother, Aleta Rakosa, worked as an educator. The actress is fluent in Zulu, Tswana, Sotho, and English.
While in her mid-20s, studying Accountancy at the university, Kagiso decided to join the entertainment industry as an actress. As a result, she dropped out of school to focus on her chosen career. Though she never imagined taking to the limelight at the nascent stage of her career, Generations made her a TV star in a blink of an eye.
Sharon Started Out as an Extra in Generations
Even though playing the supporting role of Sharon in one of South African most-watched TV series, Generations was Kagiso Rakosa's claim to fame, she actually debuted in the show as an extra. She began with one-liners before getting advised to take her role seriously, as the opportunity is a rare one.
She heeded the advice and took up the challenge of competing with the legendary actors featured in Generations, the likes of Vusi Kunene, Connie Ferguson, and Winnie Ntshaba. Before long, she was handed a major role, working closely with A-list actors. She became quite popular on the show and was one of the Generations' favorite characters.
However, after six years of portraying the character of Sharon in the drama series, Kagiso had to take her to leave. This left the fans of the show heartbroken. Obviously, her absence from Generations was well-felt. Despite not leaving on her own accord, the talented actress remained positive and focused on building her career.
She subsequently scored the role of Agnes in Gog'Helen in 2012 and also appeared in uSkroef noSexy in that same year. Later in 2013, the Katlehong-born was featured as Andiswa Mtaba in Penguin Films' production, Traffic. In the following year, she joined the cast of Zabalaza as Detective.
Kagiso also had a role in the TV series, In Kgantse & Kenny's Paradise in the same 2014. Then in 2016, she was featured in Greed and Desire as Kgomotso. Seven years later, the beautiful actress portrayed the character of Ms. Ndlovu in the 2022 film, What About the Boys.
Why She Left The Popular TV Series in 2011
In the year 2004, Kagiso debuted in the soap opera, Generations, which first premiered on SABC1 in 1993. She played the role of Sharon, a feisty magazine editor who was married to Samuel (played by Thabiso Mokhethi). Eventually, she, alongside Sam, became one of the most-loved couples on the show.
Despite receiving astounding positive reviews, Generations' producer, Mfundi Vundla, began having fallouts with several of the cast members in the early 2010s.
Hence, in July 2012, the show's production team announced that the contracts of Kagiso Rakosa and her on-screen husband, Sam, would not be renewed. In essence, both were fired from the soapie following the announcement. The news was met with many criticisms as Sharon and Sam had been quite popular with the viewers.
According to the creator of the soapie, there were no more storylines for both characters which resulted in them getting fired despite being on the show for more than five years. The news came as a shock to both actors as they least expected it at the time. They, however, took the news positively and decided to focus on other gigs.
Even though Sharon and Sam from Generations were shown the exit door in July 2011, the two finished shooting their final scenes in October and eventually made their final appearances in December 2011. The happy memories created by Kagiso while on the show is still very much cherished by Mzansi to date.
Kagiso Rakosa's Net Worth
Kagiso Rakosa reportedly has a net worth of over $100,000 (over R1.8 million). Besides earning from a handful of acting gigs, the 41 years old is a former beauty queen. She is said to have begun her career as a model and participated in diverse beauty pageants. She was reportedly crowned Miss Vista before deciding to ply her trade in acting.
Kagiso Rakosa has additionally appeared on the cover of a few magazines, including True Love. In the June 2010 edition of True Love Magazine, Kagiso Rakosa was the cover girl for the Who's Got Your Back campaign. A black lady was chosen to be the cover girl to highlight some shocking facts and statistics about the abuse of women in SA.
Kagiso helped to cast the spotlight on the shocking truth about gender-based violence. The campaign encouraged women going through domestic violence to speak out and seek help, as that is any woman's best defense against abuse.
Though having starred in a handful of TV series, the former Generations star was able to build her net worth from the paychecks she received for her acting gigs. There's no denying that she would augment her total wealth shortly, having made a comeback to the small screen recently.
Kagiso Rakosa's Movies and TV Shows
TV Shows
Zabalaza (seasons 2 & 3) as Mbali
Traffic! (seasons 1 & 2) as Andiswa Mlaba
The Docket as Guest star
Abo Mzala (season 2) as Claudine
Generations as Sharon
Greed & Desire as Lgomotso
Ga Ra Dumele (season 4) as Guest star
Films
Gog' Helen (2012) as Agnes
uSkroef noSexy (2012)
What About the Boys (2022) as Ms. Ndlovu
Who is Kagiso Rakosa's Baby Daddy?
In 2010, an email circulated in Mzansi speculated that Generations actress Kagiso Rakosa was an having extramarital affair with Shona Ferguson, the husband of her Generations co-star, Connie Ferguson. The mail also alleged that the two were expecting a baby and Shona Ferguson was the baby daddy of Kagiso Rakosa's child.
After several months of speculations, the rumor later gained momentum on social media and forced Kagiso to comment on it. She denied having an affair with Connie's husband and also cleared the air that she wasn't pregnant in real life. Despite her attempts to keep the slate clean, the rumor about Shona Ferguson being the father of Kagiso Rakosa's child was resurrected by social media users in 2021.
Even though the said baby daddy was late at the time, social media users, who were anxious about Kagiso's sudden disappearance from the acting scene, revisited the topic. At the time, many of them accused Connie Ferguson of having a hand in Kagiso's failed career as she seemed to be the next big thing to happen in the SA film industry during her time on Generations.
While the rumor was making rounds in 2010, Connie and Shona Ferguson released public statements regarding the issue. Nonetheless, some people still believe that there's no smoke without fire.
The Fergusons' Response to the Baby Daddy Rumour
Prior to Shona Ferguson being a target of the rumor mill, his better half, Connie, was at first rumored to have had an affair with Generations actor Buyile Mdladla in mid-2010. A few weeks later, the family once again made news headlines as Shona was romantically linked to Kagiso Rakosa.
It got so bad that the couple was alleged to be having marital issues as a result of the speculated affairs and that their union was on the verge of crashing. As a well-respected personality in the entertainment industry, Shona Ferguson took it upon himself to address the rumor by penning an open letter to Mzansi.
In the letter, he stated that when he first heard the rumor, he laughed it off with his wife and never took it seriously. But since it had refused to go away, they were now faced with setting the record straight. He said that he never knew Kagiso Rakosa personally and that he only knew her as his wife's colleague.
Also, he said that it was Kagiso's character on Generations that was pregnant with Samuel's child and not the actress in real life. Shona further revealed that he met Kagiso for the first time on September 3rd, 2010, at the farewell party at Generations organized for his significant other, Connie Ferguson.
He jokingly quizzed her about being pregnant with his child, and they all laughed at the silly joke that was capable of running someone's career.
He additionally clarified that he and his wife were not heading for divorce as the rumor mill had it. Instead of the extramarital affair rumors wrecking their home, it made them grow stronger in love.
Connie Ferguson's Hit Out Tweets
Prior to her husband setting the record straight, legendary Botswana-born South African actress Connie Ferguson took to Twitter to clap back at those trolling her for her marriage being speculated to be on the verge of collapse. Speaking to her followers about the persistent rumor of her husband having an affair with Kagiso, The Queen star made it clear that it was Sharon in Generations that was pregnant and not Kagiso Rakosa in real life.
She resented all the insulting tweets she got from her followers and beseeched them to unfollow her, as she wouldn't tolerate anyone insulting her hubby or family members as a result of a baseless rumor. She also stated that the malicious rumors about her and her husband getting divorced are far-fetched.
What Made Shona Ferguson Special in SA
Kagiso Rakosa's rumored baby daddy, Shona Ferguson, was a multi-award-winning actor and executive producer. The Botswana native was born Aaron Arthur Ferguson on April 30th, 1974, in Gaborone, Botswana, and died on July 30th, 2021, from COVID-19, aged 47.
Before his demise, he co-founded Ferguson Films – one of the most successful film and TV production companies in South Africa, along with his wife.
Shona was quite famous for his roles as Dr. Leabua in Muvhango, Alex in Scandal!, and Jerry Maake in The Queen. Over the years, Ferguson Films has produced several widely known TV series. They include Rockville, The Queen, The Throne, The Gift, The Imposter, The Herd, The River, Kings of Joburg, and iGazi.
Shona Ferguson's career was decorated with many accolades, including SAFTA Golden Horn Awards for his worthwhile contributions to the film industry.
Where is Kagiso Rakosa Now?
For more than five years, Kagiso Rakosa went AWOL and was completely inactive in the entertainment sphere. To worsen the situation, the Zabalaza actress also became inactive on social media platforms. Having won the hearts of many South Africans with her portrayals in Generations for several years, many of Kagiso's fans became curious about her whereabouts.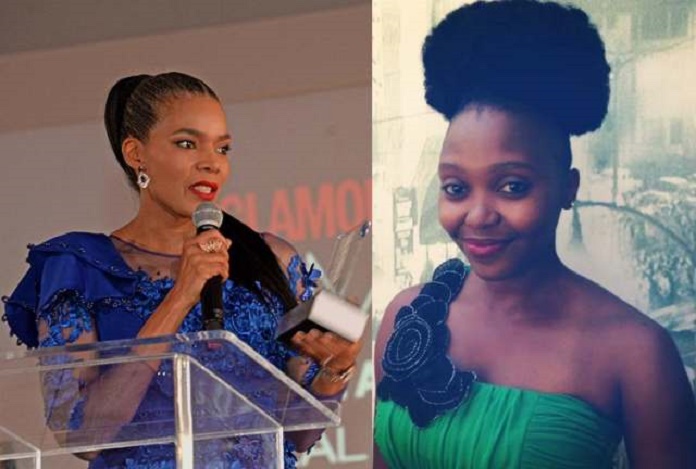 Following many questions about what the 41 years old actress had been up to in the past years, there were speculations that Shona Ferguson's better half, Connie, ended Kagiso's career for allegedly having an affair with her husband. As a co-owner of one of the prominent production companies in SA―Ferguson Films, Connie is said to have a powerful connection in the SA entertainment industry.
The rumor about the executive producer playing a role in the downfall of Kagiso's career was sparked by the accusations once leveled against the Fergusons by actors who had a fallout with them, and their contracts were canceled. Regarding the allegation, Connie Ferguson never commented on it. However, Sharon from Generations graced the small screen once again in February 2022 after being expected to make an overdue comeback.
Sharon from Generations Made a TV Comeback With Date My Family
Kagiso Rakosa left without a trace and left a bitter longing in the hearts of her massive fans. On February 13th, 2022, the actress resurfaced on the small screen as a participant in Mzansi Magic's dating reality TV show titled Date My Family. Her re-appearance got the viewers excited as Sharon from Generations has been staying low-key for several years.
Date My Family is a romantic reality TV series focused to help singles find their soul mates by setting them on dates with the families and friends of their potential partners. Thus, Kagiso Rakosa was featured on the show as a member of one of the families that debuted in the reality series. Seemed to have gotten her groove back, Kagiso also featured as Ms. Ndlovu in the 2022 movie titled, What About the Boys.