Zinhle Mabena (born on June 8th, 1991) is a 32 years old South African actress and philanthropist best recognized for her role as Sihle Ngubane in Isibaya, the Mzansi Magic soapie.
Zinhle began her acting career as a teenager. She scored roles in Mtunzini.com and Winnie Mandela before landing her breakout role with Isibaya in 2014. She debuted in the telenovela-turned-soap opera in the second season and then reprised her role of Sihle until the soapie was canceled after the eighth season in 2021. Interestingly, Zinhle Mabena's role in Isibaya made her a household name in Mzansi.
Zinhle Mabena's Biography Summary
Full name: Zinhle Mabena
Gender: Female
Date of birth: June 8th, 1991
Zinhle Mabena's Age: 32 years old
Ethnicity: Zulu/Ndebele
Nationality: South African
Zodiac Sign: Gemini
Sexual Orientation: Straight
Religion: Christian
Marital Status: Divorced
Zinhle Mabena's Ex-husband: Robert Ngwenya
Zinhle Mabena's Children: 2
Zinhle Mabena's Net worth: R1.5 million+
Famous for: Her role as Sihle Ngubane in Isibaya and Zindzi Mandela in Winnie Mandela
Zinhle Mabena's Instagram: @ms_zinhlemabena
Twitter: @MsZinhleMabena
How Old is Zinhle Mabena?
Zinhle Mabena, who is formerly known as Zinhle Ngwenya, is 32 years old. The actress' birthdate is June 8th, 1991. She is the last of her parents' three children. Her mother is a Zulu native, whereas her father is a Ndebele.
Zinhle Mabena's father died when she was little. Hence, she was raised singlehandedly by her mother. The Jozi H actress is said to have completed her basic education at her place of birth – Gauteng. She then furthered her education at the University of Johannesburg.
Zinhle Began Acting in Her Teens
With Zinhle citing acting as her first love, it's not surprising that she began pursuing her interest in acting while still a teenager. Although the exact year her career took off is unclear, the Gauteng-born started gaining public attention in the year 2006 when she appeared in the SABC1 drama series, Mtunzini.com aged 15. She played the role of Bongani's daughter, Busi Thwala, in the series from 2006 to 2009.
She followed it up with appearances in other TV series such as Jozi H and Triple M. Later, in 2011, she landed an international role in the South African-Canadian historical drama film Winnie Mandela. Zinhle Mabena portrayed the character of Zindzi Mandela in the 2011 film, which was based on Anne Marie du Preez Bezrob's biography, "Winnie Mandela: A Life."
In order to execute her role perfectly, Zinhle watched videos of Zindzi Mandela and equally spoke to those who had a personal relationship with her. She additionally worked with a researcher. However, after the death of her on-screen character in real life in the year 2020, the seasoned actress regretted not meeting her in person.
She shared the screen with American actors Jennifer Hudson, who played a titular role, and Terrence Howard, who was cast as Nelson Mandela. Furthermore, Mabena was cast in an episode of the e.tv anthology TV series eKasi: Our Stories in 2012. In the next year, she scored a starring role in the Mzansi Magic miniseries, Remix.
What role did Zinhle Mabena Play in Isibaya?
In the year 2014, Zinhle Mabena had her career breakthrough as she was handed the role of Sihle Ngubane in Isibaya. She debuted in the soapie in the second season as a beautiful, smart, and brave girl who had to abandon her studies at the university to return to the Thukela Valley after the demise of her father.
As the series progressed to new seasons, Zinhle Mabena's storyline began to change. And she eventually turned into a villain that viewers love to hate. Sihle became devious and mostly conspired, lied, and schemed in Isibaya. Following her return from maternity break in 2020, Zinhle caused more havoc for the Ngubane clan in the series.
She played the wife of the late chief of the Amabovu nation, Zweli Ngubane (played by the late Andile Gumbi). Upon her return, Sihle pushed her motive to claim what was right for her son. She always wanted money and power at all costs. Hence, she killed her husband for power. Sensationally playing a villainous role in the soapie made Zinhle Mabena famous in Mzansi.
Thus, many people still know her as Sihle from Isibaya. She featured in the daily drama series alongside Vusi Kunene, Siyabonga Thwala, Jessica Nkosi, and Enhle Mbali Mlotshwa.
After Over a Year Hiatus, the Actress Made a Comeback with House of Zwide
Following the cancellation of Isibaya in the year 2021, the 32 years old took a break from acting to focus on herself and her children. She eventually made a comeback in March 2022 when she was offered a role in the hit drama series House of Zwide. Unlike her role in Isibaya, Zinhle plays a calm and levelheaded woman, Ntombi, in the TV series.
CASTING NEWS:

Zinhle Mabena joins House Of Zwide.

Mabena will make her debut on the etv telenovela tonight. #KgopoloReports pic.twitter.com/ybMaMWLKvT

— Kgopolo (@PhilMphela) March 21, 2022
Ntombi hails from Umlazi in KwaZulu-Natal and works in the corporate world. She has a son with Lazarus – a queer fashion designer played by Khaya Dladla. Ntombi's appearance in the series turned Laz's life upside down after making the revelation that an openly gay man is the father to her son.
Besides House of Zwide, Zinhle had another role in the year 2022. She was cast in a lead role in the Mzansi Magic original movie titled, Beng'shadelani. She portrayed the character of Nomusa, the wife of Tumelo (played by Motlatsi Mafatshe).
Zinhle Mabena's Movies and TV Shows
Mtunzini.com as Busi Thwala (2006-2009)
Winnie Mandela as Zindzi Mandela (2011)
eKasi: Our Stories as Tshirelestso (2012)
Remix as Lindi (2013)
Isibaya as Sihle Ngubane (2014-2021)
House of Zwide as Ntombi (2022-present)
Beng'shadelani as Nomusa (2022)
Isifiso as Julia
Jozi-H as Zodwa Zakafu
Intersexions as Sphesihle
Grootboom & Sons
Zinhle Mabena's Gender-based Violence Activism
Over the years, Zinhle Mabena has grown her fanbase following her fight against gender-based violence. However, her activism faced a major setback when the TV star was accused of physical assault by her former husband, Robert Ngwenya. She was subsequently charged to court, and after regaining her freedom, the Zulu native promised never to desist from her fight against GBV.
She said that she would continue to speak for those suffering in silence. Hence, she is ready to roll up her sleeves and fight against gender-based violence as it is something she doesn't wish for anyone. It's worth noting that in 2020, Zinhle Mabena alleged that Robert physically abused her and filed a case of assault at the police station. She afterward, obtained a protection order against her estranged husband.
Her Philanthropic Endeavours
While still married to Robert Ngwenya, Zinhle was heavily involved in the philanthropic duties carried out through their family foundation, MZ Ngwenya Foundation. Since 2016, the foundation has been assisting people. It was established with the aim to transform the lives of people affected by drug abuse, especially nyaope, which is a popular drug among drug addicts in South Africa.
In their fight against drug abuse, Zinhle Mabena and her estranged husband usually hold an annual concert called Join the Movement Festival. They use the event to raise awareness about nyaope addiction and equally address the challenges affecting the youth. Also, the foundation has a rehabilitation center, Nomaqala Home of Hope, that houses over 200 drug addicts.
MZ Ngwenya Foundation additionally clothes 50 to 100 homeless people monthly. In the year 2018, Zinhle and Robert hosted The Need To Dress at the Central Methodist Mission. The event had about 100 homeless people from inner cities in Johannesburg invited for a full makeover.
The HOZ Actress was Involved in a DUI Scandal
In 2017, Zinhle Mabena was involved in a car crash that left two people dead and one crippled for life. She was reportedly driving under the influence of alcohol when she had a head-on collision with a red Corolla, which had three occupants at Boksburg. Before the accident occurred, the actress was allegedly seen getting drunk at a get-together in Vosloorus, East of Johannesburg.
Those on the scene of the accident claimed that the Gauteng-born overtook five cars with her husband's Porsche before colliding with the Corolla. The driver of the vehicle spent a day at the hospital before passing away, whereas one of the passengers died five days after the accident. Zinhle Mabena was admitted to Union Private Hospital, and her blood samples taken showed that she was driving under the influence of alcohol.
With the TV star driving at 180 KM in an 80 KM zone, the family of the dead passenger is seeking legal justice for the death of their son.
Zinhle Mabena got Married to Robert Ngwenya in 2017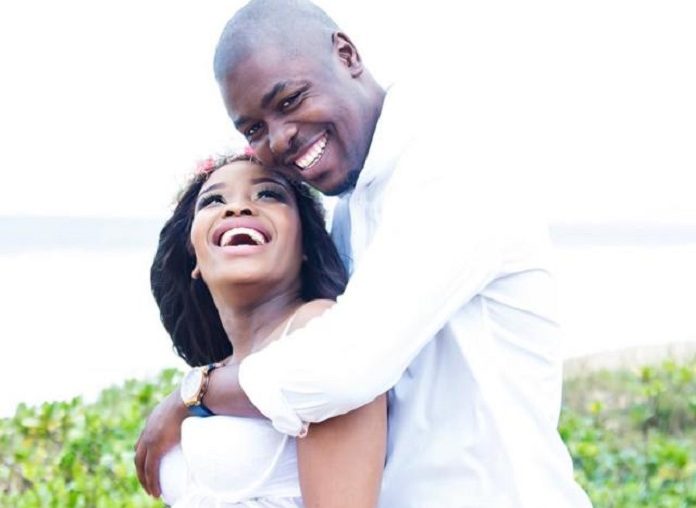 Zinhle Mabena tied the knot with businessman Robert Ngwenya in a private wedding in the year 2017. She, however, kept her marriage secret and never shared pictures of the ceremony on social media. Speculations about Zinhle getting married started making rounds when she was spotted with a diamond engagement ring on her finger in early 2017.
After months of keeping silent, the actress then shed light on her family life with an IG post she shared on her birthday on June 8th, 2017. In the post, Zinhle Mabena referred to herself as a mother and a wife. The post also gave her fans a clue that she had welcomed a child together with the man in her life.
With the Isibaya star keeping her family life private, it's still unknown how she met her hubby and how long the two dated before exchanging marital vows.
What Led to Zinhle Mabena and Robert Ngwenya's Divorce?
Zinhle and Robert Ngwenya were married for three years before their marriage started making headlines repeatedly for the wrong reasons. The former couple finally had a messy divorce after four years, having accused each other of physical assault. Their marital woes escalated when Robert accused his wife of attempted murder in February 2021.
It happened that the businessman was attacked at a petrol station and the shooting incident claimed the life of one of his bodyguards. He reported the crime to the police and alleged that Zinhle was a prime suspect. As a result, the 32 years old was arrested at her home in Centurion on February 16th, 2021 and she spent a night at the police station.
She made an appearance at the Pretoria Magistrates Court in Tshwane the next day, and the National Prosecuting Authority declined to place the matter on the roll due to lack of evidence. A month later, the actress was also summoned to court as three charges were laid against her by her ex-husband; two of assault and one of malicious damage to property.
Though two of the three charges were thrown out of court, Zinhle Mabena appeared in court for allegedly assaulting Robert at their home in Centurion in June 2020. The case was eventually dismissed later that year. Meanwhile, in the same 2020, Zinhle obtained a protection order against Robert, whom she alleged physically abused her.
A warrant of arrest was issued against Zinhle's ex-husband when he allegedly broke the terms of the protection order. The couple eventually got separated, and Zinhle immediately changed her surname from Ngwenya to Mabena.
How Many Children does Zinhle Mabena have?
Zinhle Mabena and her former husband had two children before their marriage hit the rocks. After hinting that she is a mother via her IG post in June 2017, Zinhle moved on to reveal her daughter in subsequent posts. Later in 2019, she announced that she was expecting another child with her husband.
The talented actress made the revelation by sharing pictures of her cover shoot for Mamas & Papas magazine. She then had her son in the same 2019. Meanwhile, Zinhle was reported to have been a stepmother to the three children Robert Ngwenya had from his previous relationship while her marriage lasted.
What Does Zinhle Mabena's Ex-husband Do for a Living?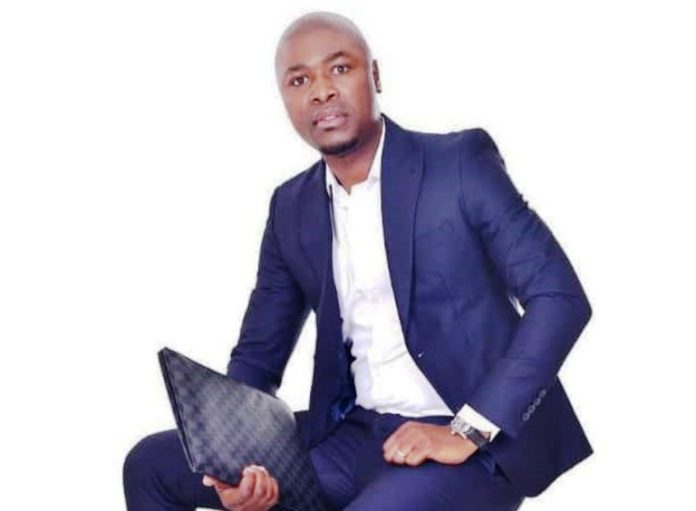 Zinhle Mabena's ex-husband, Robert Ngwenya, is a businessman, philanthropist, politician, and author. He is a qualified landscape designer. He serves as the founder of 20 Elevation Construction & Landscaping company and also a security firm called TSM. In 2016, Robert Ngwenya was appointed North West provincial chairman of the Villages, Townships, and Small Dorpies Chamber of Commerce.
He additionally serves as the African National Council leader in Ward 5 in the Madibeng Sub Region in North West. The philanthropist owns a non-profit organization, MZ Ngwenya Foundation. And in 2019, he founded a rehabilitation center in Brits, Nomaqala Home of Hope. For his charitable endeavors, Robert Ngwenya was awarded an honorary degree in Humanities by the Good News International University of India in December 2019.
Zinhle Mabena's Social Media Handles
Though Zinhle Mabena prefers to keep her personal life private, she manages to share some of her life experiences on social media. She is active on Instagram and Twitter. And Zinhle Mabena's social media handles are as follows:
Instagram: @ms_zinhlemabena
Twitter: @MsZinhleMabena
On Instagram, the actress cum philanthropist has more than 280K followers and over 460 posts. While on Twitter, she has made over 7,850 tweets. She joined the social media platform in July 2011 and has more than 26.8K followers.