Fezile Mpela (born 16 November 1973) is a 50-year-old South African actor, singer, voice artist, presenter, and MC. His ex-wife Marilyn Natasha Mpele committed suicide in October 2019 at her parents' home in Tembisa, Johannesburg.
Mpela and his wife's marital relationship broke down after a couple of years together. They eventually divorced, after which a court battle ensued between them. Natasha is believed to have ended her life due to the crisis.
Summary of Fezile Mpela's Biography

Full name: Fezile Mpela
Gender: Male
Date of birth: November 16, 1973
Feziel Mpela's Age: 50 years old
Ethnicity: Black
Nationality: South African
Zodiac Sign: Scorpio
Sexual Orientation: Straight
Religion: Christianity
Marital Status: Divorced
Fezile Mpela's Ex-Wife: Marilyn Natasha
Famous for: His performances in television series such as Mzansi, 7de Laan, Erfsondes, and Getroud met Rugby
Fezile Mpela's Instagram: fezile_mpela
Fezile Mpela was Born and Raised in Krugersdorp
South African actor Fezile Mpela was born in Krugersdorp, a township in Gauteng Province, on November 16th, 1973. He is 50 years old currently. He was raised in his hometown, and he spent the bulk of his life there. Sadly, there is no available information about his parents, childhood, upbringing, and early life.
Upon completing his elementary and high school studies, Mepla enrolled at the Pretoria Technikon, which is currently known as the Tshwane University of Technology, to study drama. He completed and received his degree.
He Began His Career as a Host in 1992
Mpela started out in 1992 as a host. However, he finally had a breakthrough in his career in 1994. In the same year, he joined M-Net as a continuity presenter and also had the privilege of hosting The All Africa Film Awards.
The Loerie Awards, the SAMA Awards in 2005, Mr. and Mrs. Pretoria, and numerous M-Net events are just a few of the award ceremonies he has had the honor of hosting thus far.
In 2003 and 2004, Mpela served as the host of the SABC2 broadcast of the worldwide cooking competition series Ready Steady Cook. He served as host of the 'Where Were You?' quiz program on SABC2 in August 2008.
He is Now an Actor With Several Movies and TV Shows to his Credit 
Fezile Mpela made his acting debut on television in 2003 when he played "Hoffie" in the DStv, M-Net, and kykNET series Song vir Katryn. He starred as "Vusi" in the first season of Mzansi in 2005.
Despite the popularity of his character, he left the serial owing to other obligations, and Thapelo Mokoena took over for the second season. He performed the title role of "Paulus Tshukudu" in the SABC2 drama comedy Andries Plak in 2007.
Mpela's next appearance was as "Prosper Baloyi" in the SABC1 drama serial Mtunzini.com in April 2008. He portrayed "Lucky" in the SABC1 miniseries Izingane zoBaba, which was a retelling of William Shakespeare's play King Lear, as the series' star the same year.
He was chosen to narrate the inaugural season of the genealogical documentary television series Who Do You Think You Are? in 2009. He has appeared in several supporting parts, such as Drum, The Lion King, and Born Free 2.
He appeared in the direct-to-video productions Coup! and Folge deinem Herzen in 2006. In addition to television and film, he also appeared extensively on stage in several well-known stage productions, such as Songs and Tales from Africa, Joseph and the Amazing Technicolor Dreamcoat, and Private Venture.
Felize Mpela appeared in the SABC1 drama series Intsika in 2011 as "corrupt mayor Malusi". He portrayed "Thato "TT" Mgale" in the 2013 season of the SABC3 drama series High Rollers. He kept playing the part till the end of the third season after becoming well-known for it.
He had an appearance in the kykNET soap drama in 2016. Getroud first appeared in Rugby in the character of "Ike," which he went on to play for three seasons. For three seasons in 2012, Fezile Mpela provided the voiceovers for the M-Net reality competition series MasterChef South Africa.
Fezile Mpela's Movies and TV Series
Let Heaven Wait as Mr. Dube
Mtunzini.com as Prosper
Mzansi as Vusi
Transito as Majoor Mkhize
Fluiters as Sam Gumede
Gauteng Maboneng as Khanyo
Bloedbroers as Abraham Mphubani
City Ses 'la as Justice Storm
Die Vierde Kabinet as Hooky
7de Laan as Sello
Andries Plak as Paulus Tshukudu
Hard Copy as Tito Matlala
High Rollers as TT Mogale
Evans Donkerland as Zwide
Gaz'lam as Rehab Counsellor
Getroud met Rugby: Die Sepie as Ike
Donkerland
Fezile Mpela's Theatrical Credits
Songs and Tales from Africa
Kapt'uit op Afrikaans
Joseph and the Amazing Technicolour Dreamcoat
Too Many Cooks
Museum of Modern Mistakes
The Blacks, Roses and Angels
Private Venture.
Fezile Mpela Notable TV Works
MasterChef South Africa – Voice-Over Artist
Celebrity MasterChef South Africa – Voice-Over Artist
The South African Film and Television Awards – Presenter
Truth About Fezile Mpela's Health and Weight Loss
Given that Fezile Mpela hasn't specifically stated that he is ill, it is difficult to determine or say if he does. Again, there are no reports of him being ill or suffering from a major condition anywhere.
Speaking about his sudden weight drop, no one is certain of the cause. However, it is only reasonable to assume that the things he's been through lately may be having an impact on him.
The loss of his wife and the robbery in which assets worth R252,500 were taken from his home in 2020 may have had an influence on him as well. It's been a long time since he appeared in any movies, TV shows, or other professional endeavors.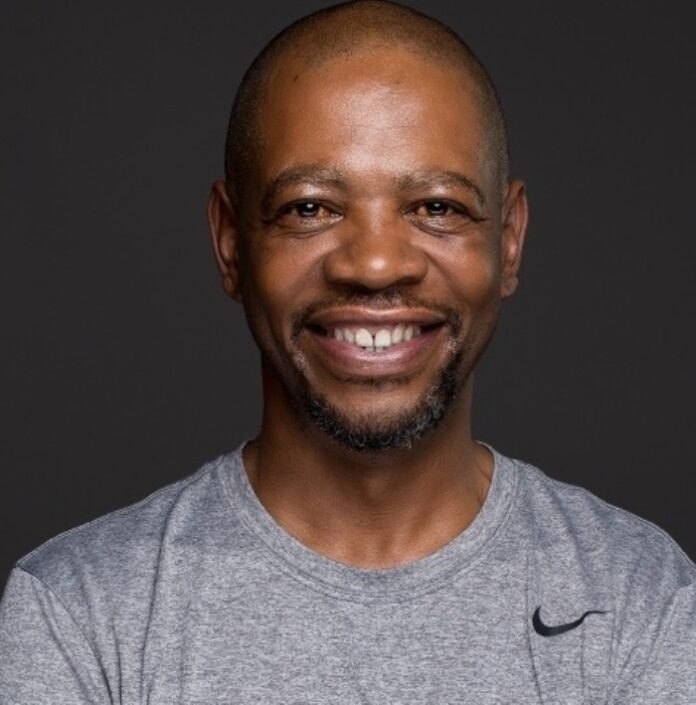 What Happened to Fezile Mpela's Wife
Fezile's ex-wife Marilyn Natasha killed herself by hanging at her parents' house in Tembisa, Johannesburg, in October 2019. The two got married in 2014 and divorced in 2018. Following their divorce in 2018, the couple engaged in a court battle over how to divide their joint estate.
Natasha had allegedly been refusing to declare her assets and was not cooperating with the actor's requests. He then decided to obtain an order from Johannesburg High Court.
The couple resided in the affluent neighborhood of Northcliff up until their contentious divorce. Marilyn filed a criminal assault charge against Mpela in 2018 before she passed away, claiming he smacked her.
Although the exact cause of Marilyn's suicide is still unknown, it has been suggested that her tumultuous divorce may have contributed. She was buried in Tembisa after her family held a private funeral for her in a church in Rabie Ridge.
Where Is Fezile Mpela Now?
The whereabouts of Fezile right now are unknown. His absence from the public eye for some months has greatly worried his fans.
However, there hasn't been any recent troubling news about him, so it's assumed that he is doing great under the radar.