Derick Hougaard is a former South African rugby player and the ex-husband of Karlien Van Jaarsveld. He played for the South African national team, the Springboks. Hougaard has played for the Bulls and the Blue Bull in the South Africa Professional Rugby Union, while he also played in England for Leicester Tigers and Saracens.
Despite being a successful rugby player, Derick Hougaard gained more fame when he married the Afrikaans singer Karlien Vans Jaarsveld. However, their marriage was short-lived. During his time as a professional rugby player, he had a lot of success in his career. He was a well-celebrated rugby star in and out of South Africa until his career was cut short by injuries that forced him to retire.
Summary of Derick Hougaard's Biography
Full Name: Derick Hougaard
Gender: Male
Date of Birth: January 4, 1983
Derick Hougaard's Age: 40 years old
Ethnicity: White
Nationality: South African
Zodiac Sign: Capricornus
Sexual Orientation: Straight
Marital Status: Divorced
Derick Hougaard's Ex-wife: Karlien Van Jaarsveld
Derick Hougaard's Children: Daniel and Elijah Hougaard
Derick Hougaard's Height in Inches:  5 feet 9 inches
Derick Hougaard's Height in Centimetres: 175cm
Derick Hougaard's Weight: 85kg
Famous for: Being a rugby player and the ex-husband of Karlien Van Jaarsveld
Twitter: @DerickHougaard
Facebook: Derick Hougaard
Derick Hougaard Was Born in Citrusdal, South Africa
Derick Hougaard was born on the 4th of January 1983 in Citrusdal, South Africa. He has not revealed information about his childhood and who his parents are. We also do not have details regarding his siblings and the schools he attended. However, we know that as early as the age of 19, he had already discovered his passion for playing rugby.
Derick Hougaard Became Karlien Van Jaarsveld's Husband In 2013
In 2013, the wedding of Derick Hougaard and Karlien Van Jaarsveld was the talk of the town. A renowned rugby player was getting married to a famous Afrikaans singer, and it was of interest to the media.
Although they have not revealed details about how they met, we know that Karlien had initially called off the relationship after being engaged in August 2012. However, they later settled their differences and got married on the 8th of March 2013.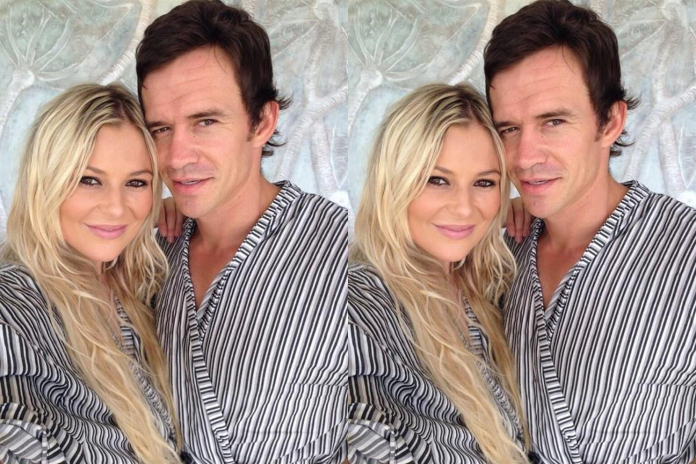 Their wedding was a festival of some sort that lasted for three days – Friday to Sunday – and it was attended by some renowned sports stars and celebrities in South Africa like Pedrie Wannenburg and Angelique Gerber. Karlien's gown was made by Anel Botha, one of South Africa's top fashion designers.
Their Marriage Was Blessed With Twins
Not long after their wedding, Karlien and Derick welcomed a set of twins on the 19th of December 2018. They named their children Daniel and Elijah Hougaard. Unfortunately, their children were barely two years old when things started going south in their relationship. Their sons are currently 4 years old, and despite the failed relationship of their parents, both Derick and Karlien are grateful for having the twins.
Karlien and Derick Got Divorced In 2015
In 2015, Karlien Van Jaarsveld took to social media to announce to her fans and the public that her marriage with Derick Hougaard had ended. The proceeding was carried out quietly at the Pretoria High Court, and as shocking as this was, there was no reason given for their divorce from the two-year marriage to former Springboks flyhalf, Derick Hougaard.
In an interview with Huisgenoot magazine, she revealed that the divorce process was very painful for her. Although she gave no reasons for the divorce, she admitted that she had seen the red flags, which was why she called off their engagement initially.
Although the Process Was Quiet, the Aftermath of their Divorce Was Messy
It is true that the divorce between Derick Hougaard and Karlien Van Jaarsveld seemed to be an amicable one, but no sooner had the divorce been finalized in 2015 did controversy stir up between the two. In 2016, Derick requested that his now ex-wife, Karlien Van Jaarsveld, sell their wedding ring, which cost up to R100,000, so they can invest the money in their sons' future.
Although Karlien did not respond, my mother, Ronel Brink, responded that she would ensure he gets his ring back, which led to a back and forth between the two on Twitter, with Derick suggesting that she should let Karlien do the talking.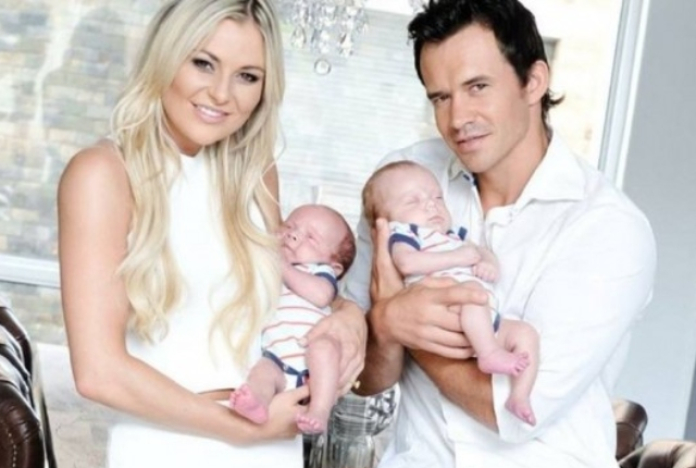 In 2018, Karlien Van Jaarsveld made a post on Instagram (which she has since deleted) claiming that her sons, Daniel and Elijah, had gone missing. She said they had gone to the Loftus Versfeld stadium with their father, but he was too drunk to cater to them, and now they were missing. She asked the public to her search for them.
In response, Derick countered this claim with a picture post on Twitter which showed the boys sleeping soundly under sheets. In the caption, he wondered what the 'chaos' about his missing children was when their grandmother (Karlien's mom) had come to 'grab' them from him.
Karlien later announced that her sons had been found by her mother and were now safe. She also revealed that she was in Cape Town for work when she got a call from someone who told her that her husband was misbehaving in the stadium and was aware that he was with the boys as her nanny had told her that Derick had disappeared with the children.
She said she was afraid for her children and had to raise an alarm. It is noteworthy that since his marriage to Karlien Van Jaarsveld failed, he has been in other relationships, the most notable being his relationship with another Afrikaans singer, Nádine.
His ex-wife, Karlien, has also found love again with another rugby star, Joe Breytenbach. Derick Hougaard may not have enjoyed a happy marriage, but he enjoyed a successful rugby career.
At The Start Of His Career, He Broke Naas Botha's 15 Years Record
At the start of Derick's career, he attracted a lot of attention to himself when he scored 26 points (5 penalties, 2 drop goals, and 1 try) at a Currie Cup final, breaking the 24 points record set by Naas Botha, an all-time great in South African rugby. This happened at the 2002 Currie Cup final, where his team, the Blue Bulls, played against the Golden Lions.
Derick also had a ball-kicking skill at the start of his career, and combined with the record he broke, he earned accolades from coaches and pundits alike and was dubbed "Liefling van Loftus," a statement in Afrikaans which means "Sweetheart of Loftus Versfeld Stadium" – which is a stadium in Pretoria.
He Scored His First International Point In the 2003 Rugby World Cup
Derick Hougaard played for the Springboks, the South African national rugby side, and was on the reserve team at the 2003 Rugby World Cup held in Australia. During the match against Uruguay at Subiaco Oval in Perth, Derick was brought in for his test debut, and he proved that he was ready to become a major part of the team by scoring his first international point.
After being a reserve for a while, he was promoted to play as the team's flyhalf and became a starter for the Springboks. At the end of the tournament that year, Derick Hougaard scored 48 points and was capped five times.
Derick Hougaard Stopped Playing Rugby As A Result Of Injuries
Along with the points and records Derick Hougaard was achieving came injuries. After playing for so long, the former Springboks flyback had gotten a lot of injuries which unfortunately cut his career short in 2012.
And despite leaving professional rugby for more than eight years prior, Derick Hougaard revealed in 2020 that he has eyes on football and hopes to join the NFL, stating that his career as a rugby player was cut short and he hopes to play ball again. Today, he works as a pundit and commentator for SuperSport.