Ivy Ramaphosa is the sister of Cyril Ramaphosa, South Africa's fifth president. She is older than Cyril, who was born in the early 1950s, although no one is certain of her actual age.
Ivy is one of her younger brother's most vocal supporters. However, she rarely makes the headlines and has never attracted widespread attention to herself for any issue. She maintains a low profile in terms of her personal life.
Ivy Ramaphosa's Bio

BIRTHPLACE: Chiawelo, Soweto
ETHNICITY: Venda
FATHER: Samuel Ramaphosa
MOTHER: Erdmuth Ramaphosa
SIBLINGS: Cyril Ramaphosa, Douglas Ramaphosa
Ivy Ramaphosa was Born in Chiawelo, Soweto
Ivy Ramaphosa is the daughter of the Munyadziwa Erdmuth Ramaphosa and Samuel Ramaphosa. She was born and raised in Chiawelo, Soweto, alongside her siblings. The particular year her parents gave birth to her is not public knowledge.
Both of Ivy's parents are of Venda origin. She first lost her father many years ago. He was a retired policeman who never imagined that a black man would rule South Africa one day. Sadly, her mother passed on in 2001 at the age of 82 years.
Ivy and Cyril are the only surviving members of their family. The siblings lost their brother Douglas Ramaphosa many years ago as well. Being the first and only daughter in the family, she played great roles in taking care of her younger brothers, especially after the death of their father.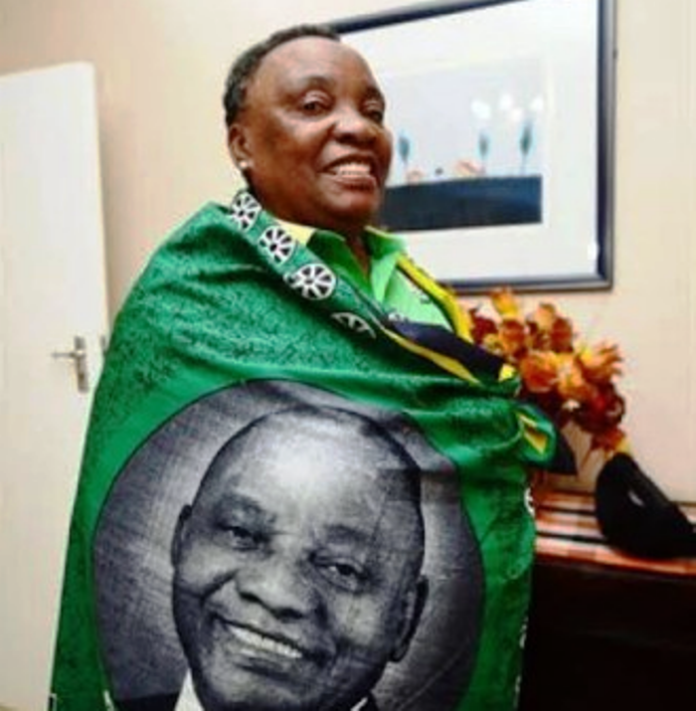 Ivy was of great help and value to their mother, who didn't find it easy raising her kids all alone. There is no record of her academic background, however, she shares a special bond with her younger brother.
When Ramaphosa was declared the president of South Africa, she was so excited and also stated that had it been their father had been alive, he wouldn't have imagined that his son would ascend to the highest political seat in the country.
Ivy Ramaphosa celebrating his younger brother #CR17's success… pic.twitter.com/UVfeC8geMM

— Poloko Tau (@PolokoTau) December 18, 2017
She also expressed optimism that her brother will never disappoint South Africans. Cyril Ramaphosa rose to national prominence as secretary general of the National Union of Mineworkers, South Africa's biggest and most powerful trade union.
Who is the Older Sibling Between Ivy and Cyril?
Ivy Ramaphosa is older than Cyril Ramaphosa. However, it's not known if their late brother Douglas Ramaphosa was the middle child. One thing that is certain is that she is older than Cyril, who was born on November 17, 1952.
Apparently, she was born before 1952 in Chiawelo, Soweto. The Ramaphosa siblings are closely knitted. They share a striking resemblance and complexion. Beyond physical looks, Ivy is her brother's biggest supporter.
What Does Ivy Ramaphosa Do For a Living?
Ivy's occupation or profession is not open to public scrutiny. Ever since her brother took over reigns as the president of the country, she has not been reported to have done any sort of job for the government.
Cyril's sister could be a private worker or probably keeping herself busy with something worthwhile at their family home in Soweto.
Is Ivy Ramaphosa Married? Who is Her Husband?
Information about Ivy's personal life is shrouded in mystery. Her brother doesn't speak about her in public, and there is no report anywhere about her life besides her family background.
This is the reason it is difficult to tell if she is married or not and whether she has her own kids. Ivy, who is easily loved for her contagious smile, lives in her family home in Chiawelo.
During the period that her brother emerged as the number one citizen in South Africa, she was seen welcoming family friends, the media, and well-wishers at their family home as they trouped in to felicitate with her on the achievement.