Atandwa Kani is a South African-born talented actor who is also known as the son of actor John Kani and ex-husband of actress Thembisa Mdoda.
He actually started his acting career at home; in fact, Kani developed a keen interest in acting as a young boy and all the credit goes to his father who takes credit as one of the greatest actors of his time. So far, Kani has done so well for himself as a professional actor but the same cannot be said about his personal life.
Ever since he parted ways with his first wife, he has avoided the spotlight and public platforms, especially social media spaces, where he once had a dramatic fight with his ex over infidelity issues.
Summary of Atandwa Kani's Biography
Full name: Atandwa Kani
Gender: Male
Date of birth: 6 June 1984
Place of Birth: Port Elizabeth, Eastern Cape
Atandwa Kani's Age: 38 Years Old
Ethnicity: African
Nationality: South African
Zodiac Sign: Gemini
Sexual Orientation: Straight
Marital Status: Married
Atandwa Kani's Wife: Fikile Mthwalo ​(m. 2015)
Atandwa Kani's Parents: John Kani (father) and  Mandi Kani (mother)
Education: University of Witwatersrand (Wits), New York University's Tisch School of the Arts
Atandwa Kani's Height in Metres: 1.88 m
Atandwa Kani's Instagram: atandwakani
Twitter:

@AtandwaKani
Atandwa Kani Was Born In The Early '80s
The South African actor's full name is Atandwa Duduza Yiduthi Kani. He was born on the 6th of June 1984, in Port Elizabeth, Eastern Cape, where he was welcomed by the veteran actor, director, and playwright John Kani. There is no available information about his mother whose name is given as Mandi Kani and it's unclear if he has siblings. Similarly, not much is known about his childhood and the schools he had his elementary and high school education.
Try to know yourself as much as you can, That way you'll never be lonely… Don't worry, I know how to love me… If you could only… pic.twitter.com/18bvNAArZv

— Atandwa Kani (@AtandwaKani) February 8, 2021
Kani is a graduate of the University of the Witswaterands. He took part in his school's theatrical productions as a theatre performance student and was well-known for his acting talent. He graduated in 2008 with Honours in theatrical performance and later completed an MFA in Acting at New York University's Tisch School of the Arts.
He Is A Household Name In The Entertainment Circle
Atandwa Kani's popularity transcends beyond the South African entertainment scene. He has worked with international actors on several projects and his performances were nothing short of incredible.
Kani became a professional actor in the year 2007 and subsequently made his international stage debut in Willam Shakespeare's The Tempest, where he portrayed Ariel alongside his father (Caliban) and Sir Antony Sher (Prospero). His most prominent projects include Tumelo in Life Is Wild, Ariel in The Tempest, and Black Panther.
 In 2013, Kani portrayed Nelson Mandela at age 16-23 in the British South African biographical film, Mandela: Long Walk to Freedom. Ashes to Ashes, Generations, and Leonardo are some of the local television projects he has also been part of.
Atandwa Kani is not only recognized easily as John Kani's talented son but also as actress Thembisa Mdoda's former husband. He spent a couple of years with her before their relationship came to an end.
Atandwa Kani And Thembisa Got Married In 2012
Atandwa Kani and Thembisa got married in 2012 after some years together. The two met for the first time in 2004 while they were studying at Wits University. Throughout their student days, they had an off-and-on relationship and also got to hook up with other people at some point.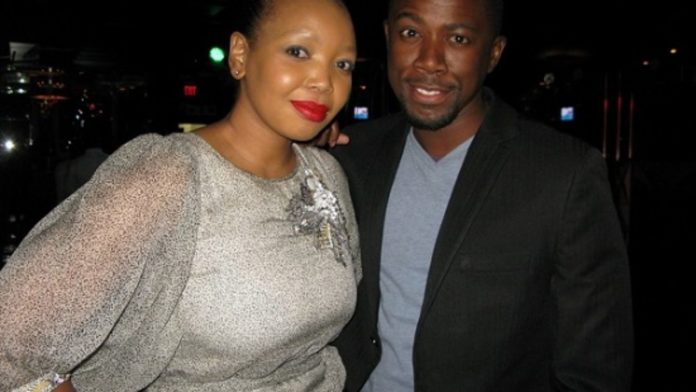 Sometime in 2011, the pair reconnected but this time on a casual basis. One thing led to another and they decided to spend the rest of their lives together as husband and wife. There is little or no information about their traditional marriage and white wedding or where the events actually took place. Kani and Mdoda's marriage lasted for just three years following months of public drama on the paternity of Thembisa's twin boys.
Their Marriage Ended Over Allegations Of Infidelity
The couple's divorce was much of a public affair. According to Kani's statement, the actor left the relationship in 2015 after it emerged that Mdoda was seeing another man and that she had aborted the man's baby. News about her involvement with the mysterious man first appeared on tabloids in 2014 but Atandwa denied it at the time to protect his family and the children.
After the actor left the marriage, he stated that Thembisa went ahead to stop him from seeing the kids and also claimed that he physically abused her and abandoned them. It was at this point that he and his family met with lawyers to seek assistance on how to handle the issue. In the long run, the couple couldn't sort out their differences until everything eventually spiraled out of control.
A Public Drama Ensued Between The Couple After Atandwa Kani Found Out Thembisa's Twins Are Not His
Atandwa's first response when Thembisa told him in 2011 that she was pregnant was a request for a paternity test. The actor alleged in his statement that he knew then that the Our Perfect Wedding presenter was intimately involved with another man at that time too. According to him, his paternity test request was however met with hostility. After pushing it for some time, Kani said he decided to support and cater for the then-pregnant Thembisa.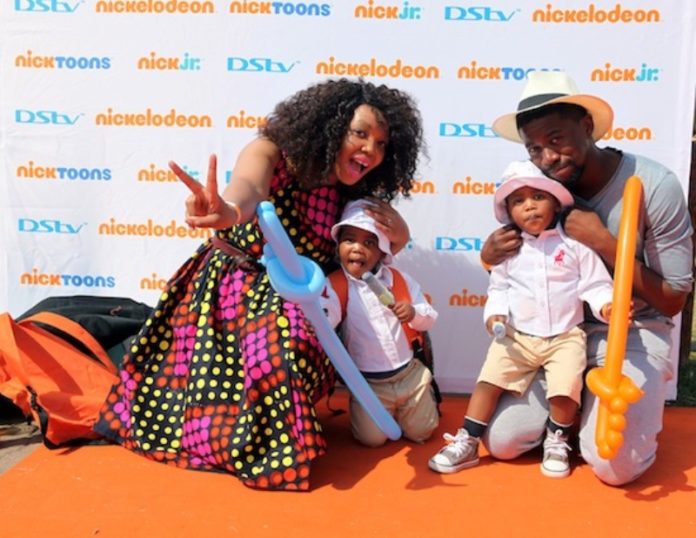 The actress eventually gave birth to a set of twin boys named Lonwabo and Lonwabile in 2012 and in November 2015, she agreed to take the paternity test. The following month, the actor discovered from the result that he was not the biological father of the twins. He added that all he wanted to be was a father to the children and he couldn't believe the result as he struggled to accept it.
The Father Of Mdoda's Sons Is A Pilot
It emerged in June 2016 that the father of the actress's twins boys is a reputable pilot known as Andile Nodada. He is said to be aware that Kani was not the father of the twins way before the actor found out. He and Mdoda reportedly did a paternity test many years ago.
Thembisa hasn't spoken much about the alleged father of his twin boys, neither has she shared any pictures of him. She has successfully kept further information about him under the wraps and seems to be comfortable with the way things are moving between them.
Have Atandwa Kani And His Ex Moved On From Their Failed Marriage?
Atandwa Kani hasn't said much about his failed relationship with Thembisa and their paternity drama ever since he issued a statement on the matter. Mdoda, in an interview, claimed that her relationship with the actor ended because she was with someone she really loved and cherished.
The actress is currently seeing someone else, who she is apparently in love with. She has been careful not to give too much information about the new man in her life. The little information she has released about him so far indicated that the man also works in the entertainment industry. They met on the set of Our Perfect Wedding, where he was the director of photography. She is yet to reveal his identity fully.
Kani got married for the second same time in the year 2015 to the Lesotho-born South African actress Fikile Mthwalo. The two met during a television series set in 2014, got engaged later, and eventually sealed their love the following year.