Adriano Mazzotti is a South African successful businessman and the co-director of Carnilinx, one of the biggest tobacco manufacturing companies in South Africa. Adriano Mazzotti's net worth is estimated at R990 million, although some sources claim he has since passed the billion rand mark. 
Mazzotti and his family have successfully kept details about their personal lives and family affairs under wraps over the years. The businessman hardly talks about himself, his background, and his family publicly. This explains why information about his birth details is not known. 
Summary of Adriano Mazzotti's Biography

Full name: Adriano Mazzotti
Gender: Female
Nationality: South Africa
Sexual Orientation: Straight
Marital Status: Married
Adriano Mazzotti's Wife: Analisa Mazzotti
Adriano Mazzotti's Children: 3 – Alexa Mazzotti, Matteo Mazzotti
Adriano Mazzotti's Net worth: Estimated R990 million
Famous for: Being a co-director at the mega tobacco manufacturing company,

Carnilinx

Adriano Mazzotti's Instagram: @adrianomazzotti
Adriano Mazzotti Was Born In Brixton, Johannesburg
Adriano Mazzotti was born in a working-class family in Brixton, Johannesburg. Unfortunately, the exact year, month, and day his parents gave birth to him is not public knowledge. He has decided not to share this aspect of his life with the public and information about his parents, siblings, background, childhood, education, and early life.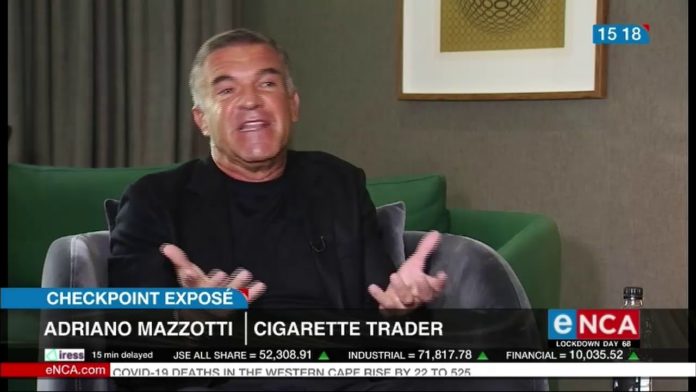 The successful businessman was raised in Alberton, Ekurhuleni. Though born and brought up in South Africa, Mazzotti has an Italian heritage. However, further details about his family tree are not public knowledge.
It is not known if he inherited his tobacco business from his family or if he started the company by himself. Also, the tobacco entrepreneur is yet to share if his course of study influenced his business choice and how long he has been in the business.
Adriano Mazzotti's Tabacco Business Is His Only Business Venture
Adriano Mazzotti has been in the tobacco business for years, but it is difficult to tell the particular year he started his company. Dubbed the Italian mafia, the businessman is one of the biggest cigarette suppliers in South Africa.
There is no detailed record of how much he invests in his company and the estimated amount he makes from the business. However, it is known that he has two companies – Carnilinx and his Close Corporation Real Time Investments 535.
Mazzotti imports and exports cigarettes to several places through these firms. He co-directs the management and operations of Carnilinx with Kyle Phillips. The businessman competes with multinational tobacco companies in South Africa, having made a mark for himself in the tobacco industry.
Mazotti's company Real Time Investments 535 CC, also has a tobacco warehouse at Kya Sands, an informal settlement located in Region A of the City of Johannesburg. During the lockdown, the businessman branched into manufacturing face masks.
He is said to have imported machines from Malaysia after converting one of the floors of their building in downtown Johannesburg into a mask factory. One of the notable companies they sold masks to was Emirate airlines. It is unknown if they are still in the mask business at the time of this writing.
The South African Businessman Has Several Properties In Johannesburg
Adriano may have lucrative investments to his name, but no record is available to authenticate this assumption. However, it is a known fact that he has properties in a wealthy suburb of Johannesburg called Hyde Park.
EFF national leader Julius Malema and his family live in one of his properties in Hyde Park. They are close neighbors, and both families visit each other regularly. South Africa was introduced to the Mazzotti family in 2013 after Adriano funded the registration of the EFF party with a whopping R200,000.
Since then, Malema and Mazzotti's friendship has blossomed even though the latter shared that they disagree on several things. Some people in the country, including EFF supporters, are also unhappy with the duo's relationship due to disturbing reports about Adriano's involvement in illegal tobacco smuggling.
Why Was SARS After Adriano Mazzotti?
Mazzotti's owes with SARS began in early 2019 after the revenue service publicized that the businessman owed the taxman R71.9-million in VAT, excise duties, and other taxes. The tax debt relates to a 2010 case against Adriano that includes cigarette smuggling and falsifying export documents.
According to SARS' Customs Information System, his close corporation company, Real Time Investments 535, was involved in a series of deals where cigarettes were imported from Botswana. Investigations reportedly revealed that the exportation forms "were falsified." It is said that the markings on the documents related to non-related goods being exported and not the cigarettes as indicated.
It was alleged that the clearing agent mentioned on these forms told SARS they had no record of the supposed transactions. Also, SARS officials claimed their names and details were "fraudulently used on the documentation." This act is commonly known as ghost smuggling, one of the most common schemes of smuggling and excise tax evasion on cigarettes.
It makes it easy for smugglers to push their goods into the local market at a very cheap price without paying all the taxes. On February 19, 2019, it was reported that High Court Sheriffs started attaching and removing all movable property in Mazzotti's house in Hyde Park and warehouse in Kya Sands to the value of R33,955,228,22 to pay his company's debt to the taxman.
SARS obtained a High Court warrant of execution on February 18 to start the process. Some of his belongings that were reportedly attached included a Geländewagen (Mercedes-AMG G63), a BMW 7 series sedan (M760Li), and an A-Class Mercedes-Benz, along with various pieces of modern art.
Later in 2019, former finance minister Nhlanhla Nene alleged at the Zondo commission of inquiry into state capture that former Sars boss Tom Moyane stopped the investigation into Adriano's case. In November 2019, former SARS executive Johan van Loggerenberg announced that tobacco businessman Adriano Mazzotti and his co-director, Kyle Phillips, had apologized to him for peddling misinformation regarding the so-called rogue unit.
Mazzotti shared that he was misled by his then-legal representative into believing that Johan used SARS to mastermind the coordinated efforts to bring his business down and that he later found out that he was nothing like what they painted him to be.
Mazzotti is yet to be arrested and charged to the law court for illegal cigarette smuggling, as alleged. Nothing has been heard about the case since he tendered his apology to Johan. It is difficult to tell if investigations into the case would continue and when exactly.
Adriano Shares Three Kids With His Wife
The tobacco businessman is a father of three, aged between 17 and 26. The name of his wife is Analisa Mazzotti. Only the names of two of his kids are known publicly – they are Alexa Mazzotti and Matteo Mazzotti.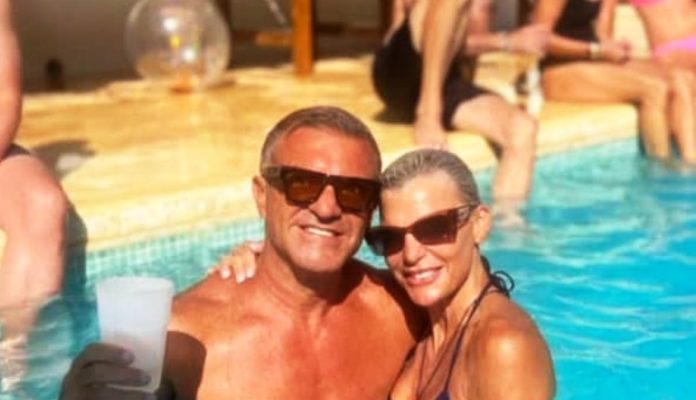 There is no available information about his wife's occupation and whereabouts. She is, however, a supportive woman who has stood by her husband all these years. Information about Adriano's kids is also under the radar. They were comfortably raised and are currently pursuing their respective interests far away from the spotlight.
Adriano Mazzotti's Daughter Tied The Knot In A Lavish Wedding In July 2022
Mazzotti gave out his daughter Alexa in marriage in early July 2022 to her prince charming, Antonio Catania. The wedding took place in Ibiza, Spain, and was inspired by the couple's Italian – Sicilian heritage with more than a dash of Ibizan sparkle.
The celebrity wedding was attended by EFF President Julius Malema and his wife Mantwa, Grammy award-winning DJ Black Coffee, his son Esona, and the Major League DJz.
The EFF national leader was, however, criticized by some people for associating himself with the Mazzotti family. He responded that he attended his landlord's daughter's wedding.
Julius Malema living his best life in Ibiza pic.twitter.com/VHWWp7GQaq

— Katlego Mamabolo (@ChiefKatlego) July 8, 2022
Further details about the grand occasion and Adriano's son-in-law were kept away from the public.