The Gcaba brothers are members of the prominent Gcaba family from Umlazi, eThekwini, KwaZulu-Natal province. Members of the family who are known to the public are Sthembiso Gcaba, Mfundo Gcaba, Mandlakapheli Eric Gcaba, and Thembinkosi Gcaba.
The controversial family owns multiple successful businesses in South Africa, with the taxi business being their major business venture. The Gcaba brothers are collectively worth billions, however, their exact net worth is not public knowledge.
The Gcaba Brother's Business Empire was Established in the 1970s
The Gcaba brothers were literally raised with wealth and privileges. The family's journey to greatness began in the 1970s when South African businessman Simon Gcaba established businesses such as Mama's Bakery in Umlazi township and Sonke Long Distance Taxi Association.
The businesses rose to an enviable height at some point, making him one of the wealthiest and most prominent men in the taxi business in his region. Simon is considered one of those who changed the face of the taxi industry in the country.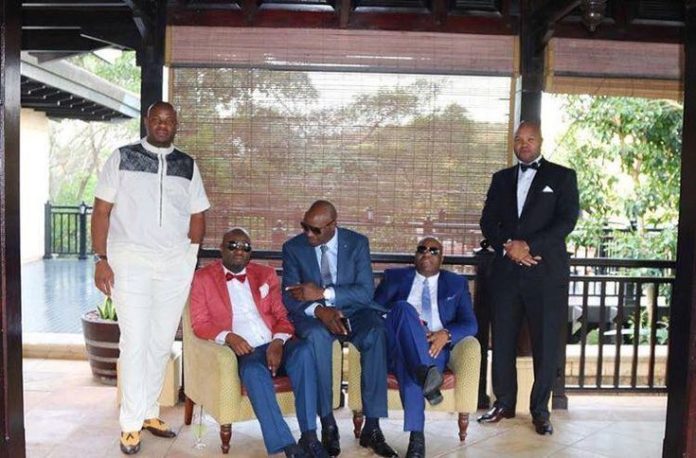 Tragedy struck in February 1996 when Simon was assassinated in a brazen hit that left his four wives and children devastated. The life of one of his sons, Moses, was later cut short as a result of bloody taxi wars as well.
Although his death dealt a blow to his family, it, however, motivated them to work harder and continue his legacy. Not long after, precisely in 1999, Mandlakapheli Eric Gcaba took the reins of the family's businesses.
The Gcaba family is chiefly known for being taxi royalty. However, they also have other businesses that contribute to their wealth. Unfortunately, they haven't publicized their joint businesses yet.
How Many Taxis Do Gcaba Brothers Have?
The Gcaba brothers have over 100 taxis, including a fleet of vehicles, buses, and other commercial and logistical vehicles. Their minibus taxis have an imprint of "Gcaba Brothers," and they own the lion's share of the taxi business in KwaZulu-Natal. Their company has an annual budget of about R220 million.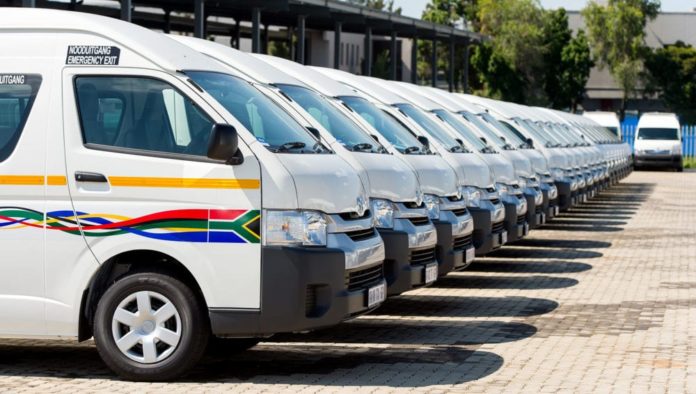 It was alleged that the Gcaba family provided transport for the former president of South Africa, Jacob Zuma, for campaigns. In 2021, they also debunked rumors that they donated their cars to people to head to the Estcourt Correctional Centre to protest for the freedom of the former president from his 15-month imprisonment at the Correctional facility.
The Gcaba brothers are related to Jacob Zuma by blood. They are Zuma's nephews, as their mother is the former president's sister.
The Gcaba Family's Net Worth is in the Billions
The Gcaba brothers are collectively worth billions, however, their net worth as a family is yet to be publicized. The prominent KwaZulu-Natal family made their wealth from their long-running taxi business and other ventures that are not known to the public.
Meet Some Members of the Gcaba Family
The Gcaba brothers are also known as Abafana Baka Gcaba in the Zulu language. They are very powerful and influential in the country, especially in KwaZulu-Natal. The Gcaba brothers are highly connected and close to the most prominent persons in South Africa.
These are the members of the family who are known to the public.
1. Mandla Gcaba
Mandla, originally born Mandlakapheli Eric Gcaba, is the son of Simon Gcaba, the founder of the Gcaba brothers. He is the most prominent and successful member of the influential family. He took over the reins of his family's businesses after his father's death in 1996.
Besides his impressive business profile, his private life is steeped in secrecy. His life became a subject of interest in the 90s when he stormed the South African taxi industry as a significant player, particularly in the Kwazulu-Natal axis.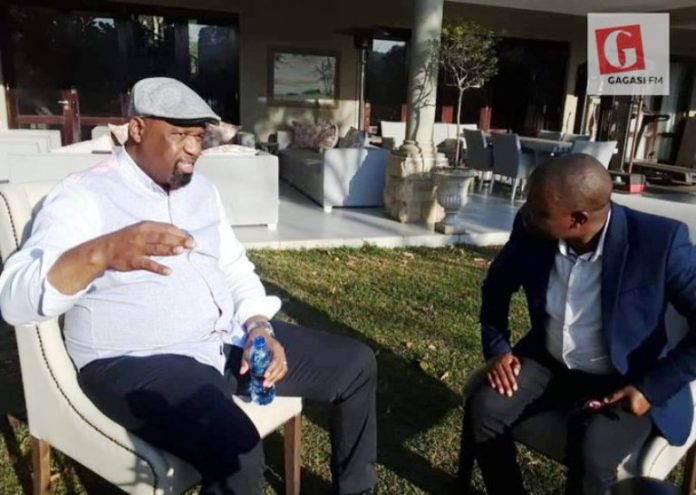 Mandla has since stepped down from his family's taxi business as the head of operations to pursue his personal interests in the taxi industry still. He separated his investments from that of his brothers, and he owns a fleet of more than 15 fleets of 22-seater minibus taxis.
Mandla has investments in sectors of the economy. He co-owns a construction and real estate development business called M&P Developments, as well as a football technology corporation called Field Ears.
He also owns an outsourced company with 450 buses called Transnat. His company had a legal battle with the eThkwini municipality in 2015. However, in 2016, both parties reached a compromise when they signed a settlement agreement that constituted an intervention team to assume charge of the money. Tansnat Durban has been operating the eThekwini municipality's bus service since 2009.
In 2010, it was reported that he was a co-director of Inkanyamba Beverages alongside Jacob Zuma's son. It was also revealed that he shares directorships in six companies with another Zuma nephew named Khulubuse.
Mr. Gcaba worked in South Africa's prison service until 1992, when he resigned to join the taxi business. He is married to three women who have given him over ten children. His personal net worth is currently under the radar.
2. Mfundo Gcaba
Mfundo Gcaba is yet another powerful member of the family who was thrust under the spotlight after his arrest following a shooting at the Brook Street taxi rank that led to the death of about three people.
The shooting was triggered by a long-standing dispute between Sonke Long Distance Taxi Association and Zamokhule Long Distance Taxi Association over a specific route. Mfundo was accused of being the main driving force behind Sonke's illegal invasion of minibus taxi routes that allegedly led to the shooting at the Brook Street taxi rank.
Mfundo was later dragged to the court in 2015, and it was revealed in his bail application that some of his most prized possessions include: a 2010 Audi RS6 valued at approximately R300,000, a 2012 Mercedes Benz C Class valued at approximately R200,000, a 2009 Audi Q7 valued at approximately R300,000, a 2014 Golf 7 valued at approximately R300,000, and a 2014 Range Rover Evoque valued at approximately R350,000.
He also told the court that he was engaged to three women through traditional laws and had given birth to eight children – 3 boys and 5 girls. These kids live with their mothers, and he's been taking care of their well-being.
Mfundo disclosed as well that he owned 24 taxis with an average value of R300 000 per taxi. Twelve of his taxis are subject to credit agreements with financial institutions, while the other twelve are freehold.
The court also heard that his business generated approximately R400 000 per month then.  Mfundo is actively involved in the operation of his family's taxi business.
3. Sthembiso Gcaba
Sthembiso Gcaba kept a relatively low profile until 2021, when he was arrested by the Central District Task Force in CBD for making multiple withdrawals of R180,800 with about 70 stolen SASSA cards.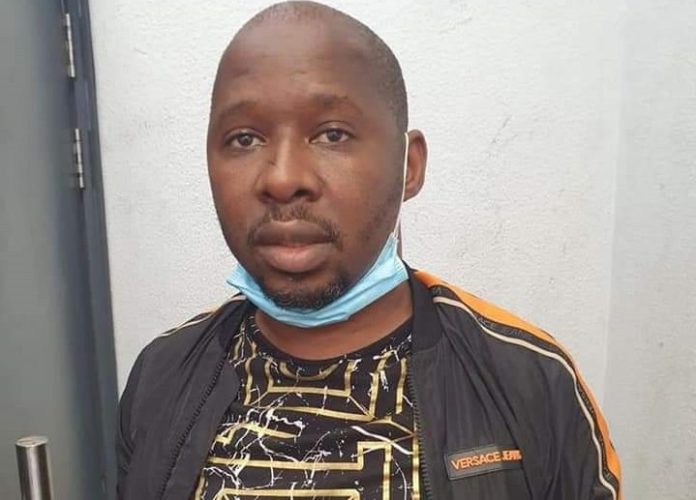 He was subsequently arrested and charged. Not only that, his newly purchased AMG GT 63 Mercedes Benz was confiscated by authorities. Sthembiso Gcaba was later released on bond and on R5,000 bail, after which he faced fraud charges for possessing stolen property.
4. Wandile Gcaba
Wandile is not known in public spaces as his brothers, but he is also a successful businessman in his own right. Unlike his brothers, he has a massive following on social media platforms like Instagram and Twitter.
He floods his Instagram account with a string of classy photos of himself wearing expensive wears and shoes. He never misses a chance to show off several luxury cars and outings with friends.
Wandile is a father, however, not much is known about his wife and kids.
A Lot of Gcaba Brothers are Not Known to The Public
Following the death of Slepe Gcaba in February 2021, it became clear that there are more members of the Gcaba family whose identities are off the radar of the media.
Slepe was found lifeless in a bullet-riddled blue Range Rover in the Central Business District of Durban. Besides the three mentioned above, the following have also been reportedly confirmed as the Gcaba brothers following investigations.
Nkosikhona
Mpilo
Khanye
Junior
Mxolisi
Nana
Roma
Junior
Don
Ayanda
Simphiwe
Skhulu
Siyabonga
Khulubenze
Emkay
Nhlaka
Kwanele
Stha
Mpucuko
Mqobi
Halalisani
Lungelo
Khanyisani
Thembinkosi
The Gcaba Sisters
The following are the recognized sisters of the Gcaba family:
Luyanda Gcaba
Nkanyezi Gcaba
Andile Gcaba
Lelo Gcaba
Nana Gcaba
Andiswa Gcaba
Zama Gcaba,
Why are the Gcaba Brothers Regarded as a 'Criminal Gang'?
The Gcaba family is one of the most influential, prominent, and wealthiest families in KwaZulu-Natal. Being rich and famous can often attract a lot of public scrutiny, and in their case, regardless of their intimidating business empire, they are widely alleged as a mafia-style criminal organization with a sophisticated and well-structured system of operation.
This is because they've been directly linked to several crime-related activities in the country, and in the end, they come out unscathed. Not only that, they have been primary suspects in organized and high-profile criminal investigations, but also they are frequently at odds with South African security personnel.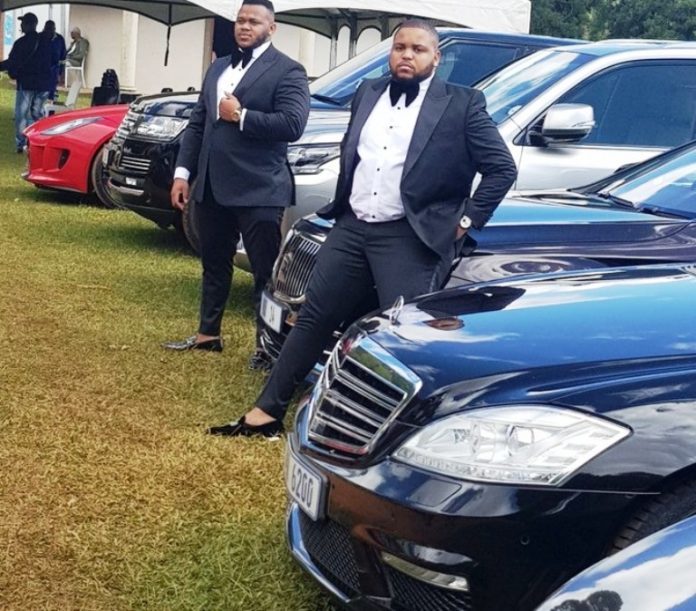 From Sthembiso being arrested for withdrawing R180,800 using stolen SASSA cards to Mfundo being allegedly involved in a 2015 shooting at the Brook Street taxi rank that left 3 people dead and other crimes linked to them, the popular family is no stranger to controversies.
In 2015, Mandla made headlines after the eThkwini municipality attempted to liquidate his company (Tansnat) on the grounds that it owed more than R53 million and that he had seized the company's bank accounts and used them as his own.
Mandla allegedly worked his way into winning the contract to run the metro bus fleet (Tansnat) following the collapse of the previous operator, Remant Alton, of which he was also a director.
Also, in July 2021, they were alleged to be involved in the shutdown riots that led to a breakdown in economic hubs in KwaZulu-Natal and Gauteng.
Voice notes supposedly from sources within the powerful family claimed they were responsible for the fleet that transported rioters and instigators in and around the said provinces, although the Gcaba family denied their involvement in the case and dismissed the claims
It is said that they have a roster of politicians and security agents on their payroll, which is the reason they are always able to evade with impunity, even with the most audacious criminal operations.
Their extensive political connection is yet another reason many believe they get away with these allegations.
Gcaba Brothers' House
The Gbaca brothers' house is one of their most prized assets that they have deliberately kept away from the public domain. The location of their house and the facilities therein have been kept off the media radar for years.
However, one could tell that the Gcaba brothers live in a sprawling mansion in Umlazi. The value and features of the family's multi-million abode may be missing from the picture, but their extravagant lives have not escaped notice.
In 2010, Mandla Gcaba was sued over an R5-million home in Umhlanga Rocks, Durban, by the South African car dealer Naseem Cajee and his wife, Maleeha Cajee. They sold the double-story apartments to him in March 2009 with the agreement that he would pay for the property in terms of the agreement of sale.
Not only that Gcaba failed to pay for the house, but he also did not pay light, water, and municipal bills as well. In response, he asked for time to attend to the matter while revealing that he had ceded the property to a third party.
The Gcaba brothers are known for flaunting their wealth at any gathering. They do not attend events or social gatherings without a good number of well-trained and equipped bodyguards.
They source their bodyguards from private security firms as they do not easily access government security officers due to their historical tussle the South African security agents.
Their Garage Houses Fleets of Exotic Cars
The Gcaba brothers move around in the choicest cars you can ever think of. including a Ferrari, G63 cart, Mercedes G63 AMG, Bentley, and other top-of-the-line vehicles.
In January 2022, the wealthy family trended for days on social media after their grand entrance at the first-ever annual All-White party at Max Lifestyle Center. They arrived in a convoy of super-fast cars and stole the show.
The brothers' alleged economic and political connections and the proceeds from their shady deals and crimes are said to have helped them rake vast sums of money into their coffers.
Unfortunately, their actual net worth remains unclear.