Ngizwe Mchunu is currently married to Florida Mthimkhumulu. They tied the knot in October 2014 shortly before he divorced his first and second wives, Siphelele Nxumalo and Lindiwe Khuzwayo, who he married in 2012 and 2013 respectively.
Ngizwe Mchunu is popularly known as one of former President Jacob Zuma's most vocal supporters. Though a radio personality and sangoma, his popularity soared after he was arrested and charged concerning the violence that erupted in KwaZulu-Natal and Gauteng in 2021. The young man is also known for his polygamous nature, which led to public marriage drama in the past.
Ngizwe Mchunu may have recently hogged the headlines for his support of South Africa's immediate past president. Many people haven't forgotten about his past and are still curious to know about his wives and his relationship with them currently. Who are Ngizwe Mchunu's wives? Where are they currently? These and more are contained in the paragraphs below.
Ngizwe Mchunu Is Still Officially Married To Florida Mthimkhumulu
Ngizwe is still regarded as a married man since he hasn't officially called it quits with his third wife. The former presenter has gotten married to three women in his life. He entered a customary marriage with Siphelele Nxumalo in May 2012, after which he reportedly entered the second customary marriage with Lindiwe Khuzwayo the following year.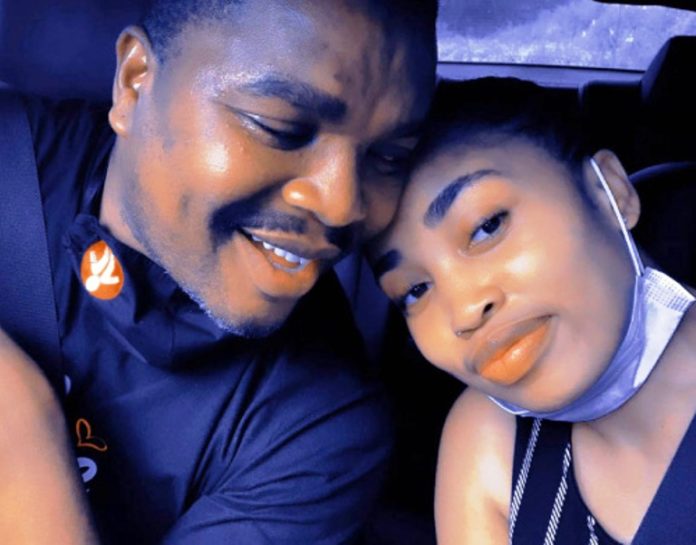 His third marriage was with Florida Mthimkhumulu. The duo's marriage faced several challenges due to Mchunu's other wives' involvement and his court battles with them.
In the long run, Ngizwe and Florida eventually got married in October 2014. Though some sources claim Mchunu has since dumped him for allegedly abusing her physically, none of the two has publicly confirmed or refuted the claim.
Ngizwe's Marriage To His Third Wife Is Believed To Have Spanned Over Seven Years
Mchunu's polygamous nature has earned him so much publicity in the country. His marriages to different women constantly made news back then, precisely after news broke out that he was about to take a third wife. As mentioned earlier, there are unverified reports that the presenter's wife has left him.
But ever since the claim started making the rounds, the presenter, who is known to be vocal, has never commented about his alleged failed marriage. He has never called his third wife out on social media for any wrongdoing, nor has he made headlines for any sort of marital scandal. At least, this is one of the reasons most people believe Mchunu is still together with his wife.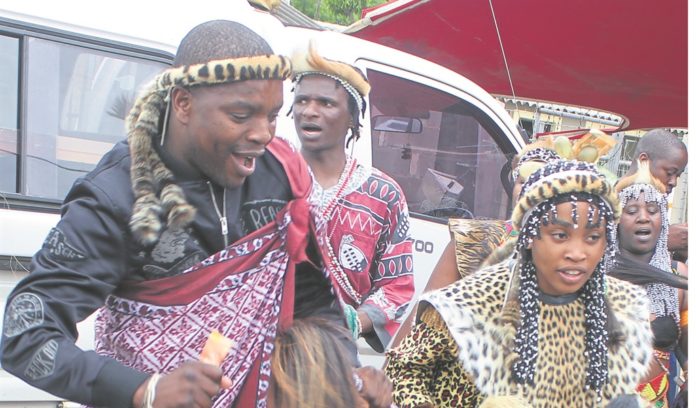 If at all the two are still together, then their marriage has spanned over five years. Recall that they tied the knot in 2014, and it's been over seven years and counting.
Why Did The Presenter's First and Second Wife Object to His Third Marriage?
Ngizwe's third marriage was met with great resistance from his first and second wives. The duo dragged him to court after they learned that he was making plans to marry another wife. Siphelele and Lindiwe's move to stop the marriage was triggered by the fact that Mchunu entered customary marriages with them but was going to enter a civil union with his third wife.
According to the Recognition of Customary Marriages Act, Mchunu is supposed to have followed some recognized traditions guiding men who want to take more than one wife but failed to do so. The act stipulates that any man wishing to take another wife must first apply to the court to approve a written contract regulating the future matrimonial property system of the marriages.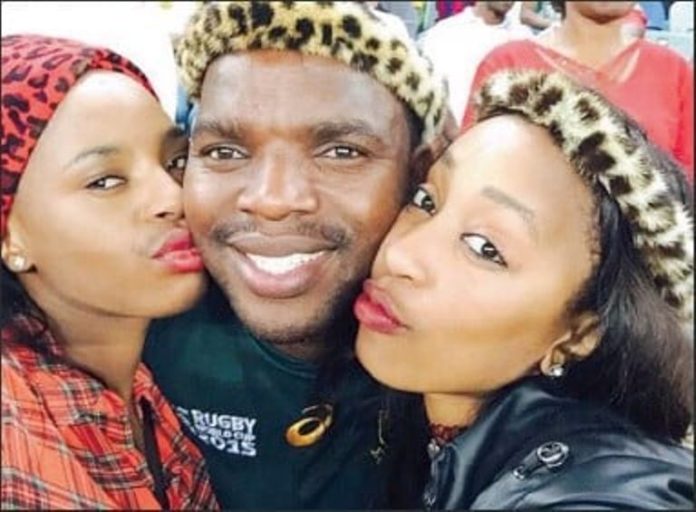 Again, the law stipulates that a civil marriage cannot co-exist simultaneously with a customary marriage. What it simply means Mchunu's third marriage would effectively supersede the two customary marriages he had done earlier. As gathered, Siphelele and Lindiwe's marriages to the radio presenter were not registered with the Home Affairs, so their marriages were not considered legit.
Another controversial issue that took center stage at that time was his wives' claims that they were not informed that he was going to marry a wife, though the radio presenter maintained that they were informed. Saddened by these ugly developments, Mchunu's first wife filed a case against him in the Durban High Court for defaulting the customary law and law of the country by marrying Lindiwe and Florida without informing her while still married to her.
Justice was later served as the presenter's two marriages were nullified by the court. We would like to point out some slight differences in reports on the court's ruling and Mchunu's marriages, including the year these events occurred. However, we can establish that he has since divorced both of them and that Florida's traditional wedding took place at her home in KwaMashu' Durban.
There are Currently No Substantial Reports about the Women Ngizwe Mchunu Has Been With
Mchunu may be a public figure, but the same cannot be said about the women he has been with. There is no available information about Siphelele, Lindiwe, and Florida's background, family, education, and life before fame.
Florida is said to be a sangoma, but it is difficult to tell more about her because her husband hasn't opened up about his wife and other things about their marriage the public might like to know about them.
It's Unclear If the Nkandal-born Presenter has Given Birth To His Own Kids
Presently, there are no reports anywhere suggesting that Ngizwe Mchunu has given birth to kids. He has never mentioned having any child with any of the women he has been with or it could be that he is deliberately keeping a low profile on this aspect of his marriage.
In September 2021, the former Ukhozi presenter posted a picture of himself and two young boys in matching outfits on Instagram. While some of his fans complimented the picture, others were curious to know if they were his kids.
Siphelele and Lindiwe's marriages are believed to have produced no kids, and it's not clear if Florida has given birth to a baby. In addition, there are no reports about Mchunu or any of the women he has been with having a baby in the past.
It seems the presenter has no interest in marrying another woman as he hasn't said anything in that regard since his last marriage. About Florida's thoughts on the issues their union encountered, she hasn't said anything yet, and it's unknown if she played any role in solving them.
Ngizwe Mchunu Is A Die-Hard Fan Of President Jacob Zuma
Ngizwe rose to immense popularity through his involvement in former president Jacob Zuma's prison case. Before Zuma's arrest and imprisonment, he was one of those who stood their ground against the move by the state.
Before his involvement in the case, Mchunu formerly worked at SABC's Ukhozi FM as a presenter. He was relieved of his duty at the station after he allegedly breached the radio station's confidentiality policy by sharing private station information publicly.
After leaving Ukhozi, Ngizwe launched an online radio station called Ngizwe Mchunu FM. The station first aired on 14th September 2019 between 09:00-23:00.
Mchunu was born and raised in Nkandla – Zuma's hometown in Kwazulu-Natal Province. He is also a sangoma. The former Ukhozi FM presenter was granted R2000 bail on 29th July 2021 after he handed himself to the police on 19th July 2021 and was subsequently charged under the Riotous Assembly Act with incitement to commit public violence after posting several videos on Facebook following Zuma's incarceration.