Duduzile Zuma, the daughter of Jacob Zuma, has four siblings and eighteen half-siblings. A common bloodline links her and her siblings as they share the same father but different mothers. 
Dudu, as she is fondly called, gets along well with her siblings. Even though some of Duduzile's siblings are not as widely known or in the spotlight all the time as she and her twin brother are, they nevertheless contributed to the development of Duduzile into the accomplished person she is today.
Duduzile Zuma Has Four Full Siblings and Eighteen Half Siblings
Duduzile and all her siblings share a father who has never stopped showing them love and affection. She and her father are pretty close, and they have been photographed together several times. She is also one of her staunchest defenders who constantly stands by him in good times and bad.
It is particularly impressive how well-adjusted Dudu is to her siblings, especially the older ones. Her younger half-siblings are, however, little mentioned in the media.
Most, if not all, of her half-siblings are being raised by their respective mothers with the help of the former South African president.
Meet Duduzile Zuma's Siblings
1. Mxolisi Saady Zuma
Nickname: Saady
Mother: Kate Mantsho
Gender: Male
Date of birth:1980
Place of birth: Maputo, Mozambique
Marital Status: Married
Wives: Phindile Luthuli and Ziyanda Dlamini
Mxolisi, fondly called Saady, is Duduzile's elder brother and the first son of Jacob Zuma and his late wife, Kate Mantsho. Mxolisi, however, is the second oldest son of his father, as he has an elder who came from his father's relationship with another woman.
Saady was born to his parents in 1980, during the era when Zuma was in exile in Mozambique with other members of his political party, the African National Congress (ANC).
Duduzile's brother loves to stay away from the spotlight but has made the headlines on a few occasions as a result of his striving businesses which cuts across diverse sectors of South Africa.
Mxolisi is a successful businessman. Besides running his business, he has also worked alongside his father on a couple of national projects. In 2017, he got entangled in a scandal involving the AltechUEC bribery deal. Mxolisi and his father share one thing in common – they believe in and have no problem with polygamy.
He is a husband to two South African women called Phindile Luthuli and Ziyanda Dlamini. The latter is the daughter of King Mswati of Swaziland.
Duduzile shares an amazing relationship with her elder brother Mxolisi. Though we don't get to see them at public events all the time, one could tell that they are very close.
2. DuduZane Zuma
Mother: Kate Mantsho
Gender: Male
Date of birth: 20 May 1984
Age: 39 years old
Zodiac: Taurus
Place of birth: Maputo, Mozambique
Marital status: Married
Duduzane's Wife: Shanice Stork
Duduzane Zuma is the twin brother of Duduzile and the second son of the late Kate and Zuma. He is a businessman with interest in diverse sectors of the economy. Duduzile is regarded as the most prominent son of former president Jacob Zuma and his most reliable support system.
Duduzane was born on May 20th, 1984, the same day as his sister. He is well-known for his prolific and outstanding business record. He has held various directorial positions in different companies in the country over the years.
Duduzane sent tongues buzzing in 2015 when he announced his intention to run for president of South Africa in the general elections.
Duduzile's twin brother a husband is a doting husband. He's been married to a beautiful woman called Shanice Stork for years.
Duduzile and her twin brother Duduzane share a close bond and have been seen together on several occasions. The passing of their mother dealt a big blow to them so much that Duduzile started a charitable foundation in her honour – The Dudu Zuma foundation.
The foundation works with underprivileged women and children who are at risk of committing suicide.
3. Phumzile Zuma
Full name: Phumzile Zuma
Mother: Kate Mantsho
Gender: Female
Date of birth: 1989
Place of birth: Kwa-Zulu Natal, South Africa
Phumzile is Duduzile's younger sister and her closest friend. Jacob and Kate gave birth to Phumzile in 1989, according to the records. Unlike her siblings Duduzile and Duduzane, who love to be in the spotlight, Phumzile prefers to lead a private life and avoid it. For this reason, her precise date of birth is unknown.
Phumzile, like her other siblings, was privileged to be well educated. She studied at the University of Witwatersrand, where she graduated with a degree in pharmacy after she had graduated from secondary school.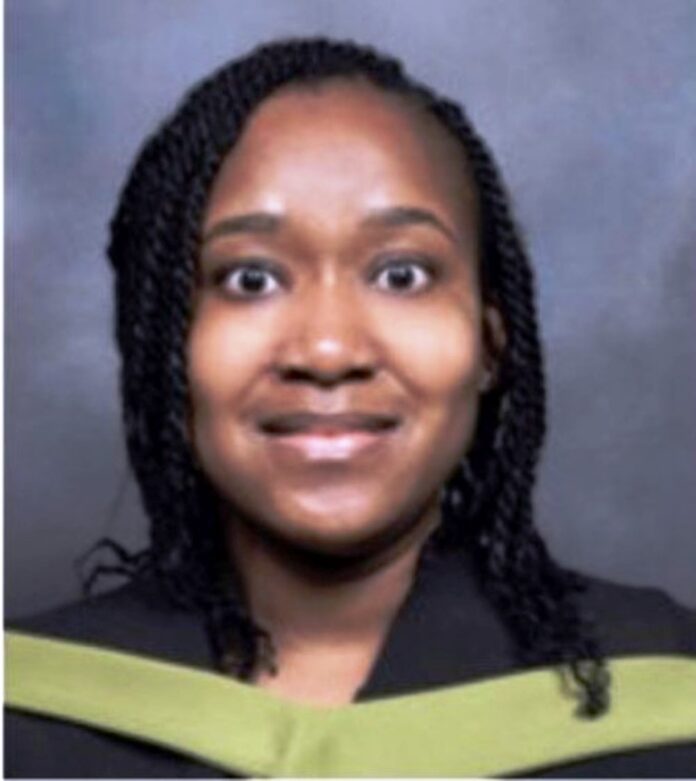 The daughter of the former South African president is also a Scientologist. One of the notable occasions she once graced was the opening ceremony of the new Scientology Life Improvement Centre located in Johannesburg which took place on March 10th, 2020. She gave a speech at the event.
Just like her date of birth, Phumzile has not been generous with information about her personal life, such as her relationships about who she is dating, which makes it impossible for anyone to say exactly if she is in a relationship or not.
Phumzile shares a close bond with her sister Duduzile and her other siblings also. They have been seen together in family photos and other events.
4. Nhlakanipho Vusi Zuma
Full Name: Nhlakanipho Vusi Zuma
Gender: Male
Mother: Kate Mantsho
Date of Birth: 1993 – 2018
Age: 25 years at the time of his death
Place of Birth: Kwa-Zulu Natal, South Africa
Duduzile's brother, Nhlakanipho Vusi Zuma, was born in 1993 into the Zuma family. He was the youngest of four children born to Duduzile's mother. Unfortunately, Nhlakanipho passed on on July 1st, 2018, due to lupus-related complications (systematic lupus erythematosus (lupus).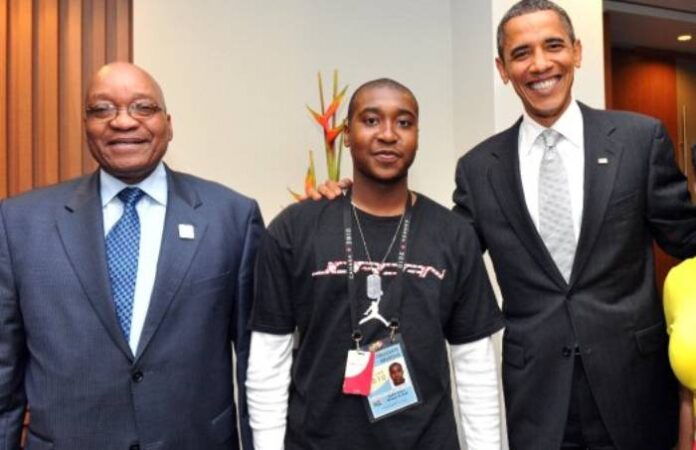 The family was devastated to learn of his passing, especially his father, who had a hard time accepting the loss of his son at a young age. His father and siblings grieved deeply over his passing.
It is said that Jacob Zuma believes that his kid died from poison, as he had been accusing his adversaries of trying to assassinate him on several occasions. Duduzile and her brother must have had a close relationship since she, too, was deeply impacted by his passing, just like the rest of her family.
Meet Duduzile Zuma's Half-Siblings
5. Mziwoxolo Edward Zuma
Mother: Minah Shongwe
Born: 1977
Duduzille's half-brother, Edward, was born to Jacob Zuma and a woman named Minah Shongwe in the year 1977. He is the eldest of the children born into the Zuma family, as his father had him long before he became prominent in the political scene.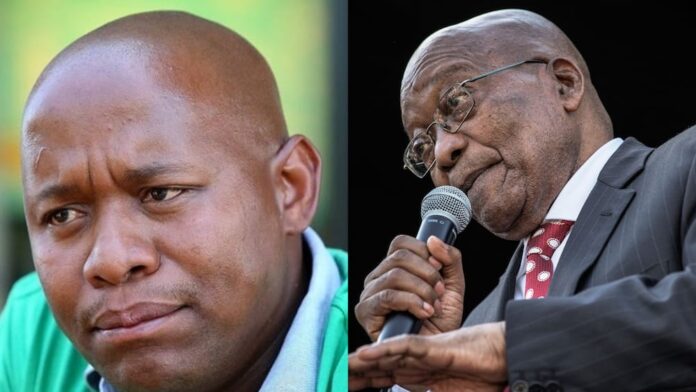 Edward is well-read and a graduate of the University of Zululand where he bagged a degree in law. Presently, he is married to PhumeleleShange and is an accomplished legal practitioner holding directorial positions in numerous companies.
There is no information on the type of relationship Duduzile and her half-sibling Edward share.
6. Msholozi Zuma
Mother: Nkosazana Dlamini
Born: 1982
Msholozi is the eldest daughter born to Duduzile's father and his ex-wife Nkosazana Dlamini-Zuma, a politician, medical doctor, and South Africa's current Minister of Cooperative Governance and Traditional Affairs.
Msholozi is said to have been named after her father's clan name. The younger Zuma has a highly quiet existence because neither her precise date of birth nor any details about her career or personal relationships, such as her marital status, are known.
Duduzile's half-sibling was 16 years old when her mother, Nkosanza, and their father, Jacob Zuma, parted ways. The type of relationship Duduzile and Msholozi share is not known, but it is assumed the siblings are on good terms with each other as there has been no rumor about any fights or disagreements between them.
7. Guguethu Zuma-Ncube
Mother: Nkosazana Dlamini
Born: 1985
Duduzille's half-sibling Guguethu Zuma-Ncube, who is fondly called Gugu, is a well-recognized South African actress. Gugu is famous for her portrayal of Lesedi Moloi in the popular South African television series Isidingo.
A talented actress, Gugu also plays the fictional character Zozo in the local TV series Rhythm City and Coco in Its for Life. She is also a successful businesswoman. Like the majority of her siblings, Gugu is also educated. She studied at the prestigious AFDA Cape Town and graduated with a degree in Live Performance.
She got married on December 20, 2008, to Wesley Ncube, who happens to be the son of the Zimbabwean Movement for Democratic Change Alliance (DCA) politician, Professor Welshman Ncube.
The kind of relationship the half-siblings share is not known, but it is assumed that Duduzille and Gugu share a good relationship as half-sisters.
8. Nokuthula 'Thuli' Nomaqhawe
Mother: Nkosazana Dlamini
Born: 1987
Thuli is a well-known public policy expert. She was born to Duduzile's father and his ex-wife Nkosazana Dlamini in the year 1987. However, her exact date of birth and information about her upbringing is currently shrouded in mystery.
Talking about her educational background, Nokuthula Zuma is a double master's degree holder. She is well-known for her brilliance right from her school days. She obtained one of her degrees from the University of KwaZulu-Natal, and the other is from Wits University.
Thuli is also a part-time actress and has featured in a sitcom directed by her sister titled "It's My Life". Besides acting, which she does once in a while, she is a successful businesswoman.
Thuli has been working in the Department of Monitoring and Evaluation in the office of the presidency since 2010. She has also served as a director in various companies in the country.
It is believed Duduzile and Thuli have a good relationship even though there is no information on the kind of relationship the half-siblings share.
9. Thuthukile 'Thuthu' Zuma
Mother: Nkosazana Dlamini-Zuma
Date of Birth: 28 April 1989
Age: 34 year old
Thuthu was born in South Africa on April 28th, 1989, to Jacob Zuma and Nkosanza Dlamini. She graduated with a BA honors in anthropology in the year 2012. However, the name of the academic institution she graduated from is unknown.
Thulu had begun her career working as a liaison officer at the country's Ministry of State Security, after which she went ahead to further her career. She became South Africa's youngest ministerial chief of staff following her appointment to the enviable position at the Department of Telecommunications and Postal Services in 2014.
She was succeeded by Frans Mthombeni after she resigned from the position in 2015. Thuthu is actively involved in party activities in her region, where she represents her father and mother sometimes.
She is also the co-owner of Nyenyedzi Productions alongside her sisters Nokuthula Nomaquawe and Gugulethu Zuma–Ncube.
Thuthu and Duduzile share a special sibling bond. The half-siblings have a good relationship which is always evident when they are seen together.
Meet DuduZile Zuma's Father's Younger Kids
Duduzile has other half-siblings who are still much young. There is not much information about them as they are still very young and under the care of their parents. Below are their genders, birth dates, and their mothers' names.
A son was born in 2006 into Zuma's family. Duduzile's father had the child with a South African called named Gloria Bongekile Ngema.
Zuma had two daughters with PriscillaNonkwaleko Mhlongo. The first one was birthed on January 18th, 1998, while the second arrived on September 19th, 2002.
Three children (a son and two daughters) were born by a lady named Nompumelelo MaNtuli to Zuma. One of the girls was born on January 1st, 2002, the other girl was born on February 1st, 2006, and the boy was born in August 2010.
Jacob Zuma had a daughter with a woman whose name is unknown, but reports have it that she was originally born in Richard's Bay KwaZulu – Natal.
Two children were under the care of a lady named Thobeka Stacie-Madiba. She had one of them with Jacob Zuma, while the other one came from the former president's intimate relationship with an unknown woman.
Duduzile's father had a daughter in October 2009 with a lady named Sonono Khoza.
The past head of state also had a son born to him on April 12th, 2018, by a lady named Nonkanyiso Chonco.
He also had twins (a boy and a girl) with a Johannesburg woman whose identity is publicly not known.