Andile Ncube has two baby mamas. They are Rosette Mogomotsi Ncwana and Sebabatso Mothibi. He has fathered two children with these women, and their names are Gabrielle (daughter) and Anthony (son).
The TV personality's love life has been a subject of public interest ever since his relationship with the mothers of his children became public. He had a nasty breakup with Rosette, but the two have since reconciled and are now amicably raising their daughter together.
Rosette Mogomotsi is Andile Ncube's First Baby Mama
Rosette Mogomotsi Ncwana is the first baby mama of the TV personality. The two started dating some years back, during which their relationship resulted in the birth of their daughter named Gabrielle. There is no information about when they met and how long they dated.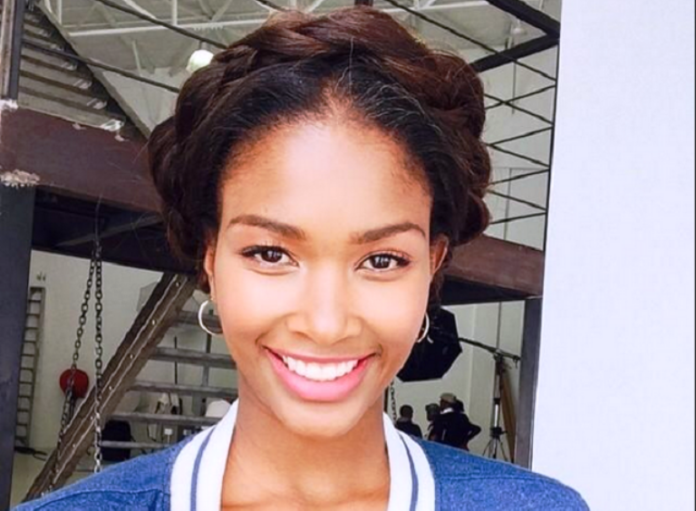 A lot of people envied their relationship until things turned sour between them. The difficulty in resolving their differences led to a very nasty breakup to the point that they both aired each other's dirty laundry in public.
The reason for their break up is still unknown, however, many people suspected that Andile cheated on her as he did with Ayanda Thabethe. The TV personality and his baby mama have since reconciled and reached an agreement whereby they've remained friends and are co-parenting their daughter.
Rosette later got married to famous South African businessman Lunga Ncwana after their breakup. However, the marriage was short-lived, as they divorced after some years.
Andile Ncube's Baby Mama is an Accomplished South African Model
Rosette is a well-known South African model and entertainer who is easily recognized for her work in showbiz. She was born in South Africa, but there is no information about her family, background, and birth details.
The model has had an outstanding record in show business, having taken part in various campaigns and brand promotions in the country. She was the face of Legit Clothing, Triump, Foschini, and Ponds, among others.
Rosette has also been featured in adverts such as the Chicken Licken advert, DSTV advert, Jet TV adverts, and the Sun City TV ad, wherein she featured alongside Charlize Theron.  The model has also been on the cover pages of notable magazines such as True Love Bride edition and Kickoff Soccer babes Mag.
Mogomotsi has done fashion editorials for most leading-fashion glossy you can think of in South Africa.
Meet Andile's Second Baby Mama, Sebabatso Mothibi
Sebabatso Mothibi is the second baby mama of Andile Ncube. Andile Ncube and Sebabatso started dating in late 2019 and subsequently made their relationship public in 2022. An announcement followed this revelation that they were expecting a baby together.
Unfortunately, the couple ended their relationship shortly after the arrival of their son. The real reason for their breakup has remained unknown to the media.
Although the ex-lovers haven't publicly disclosed the details of their agreement on co-parenting, they have since figured out a way to give their son the best stable life, irrespective of their differences.
Sebabatso Mothibi is a Model and Socialite
Andile Ncube's second baby mama is a model and social media influencer. She is of African ethnicity and is a South African by nationality. However, further information about her background, educational attainment, family background, and early life. Her age is not even known to the public.
She only rose to popularity as a result of her relationship with Andile.
Andile Ncube Has Given Birth to Two Kids 
South African TV personality Andile Ncube shares two kids with his two ex-girlfriends. He had his oldest child, a daughter named Gabrielle "Gabbie" Ncube, with Rosette Mogomotsi Ncwana in the year 2017.
He welcomed his son named Anthony with Sebabatso Mothibi in December 2020.