As a traveler who is coming into South Africa, one of the very first questions on your mind before leaving your home country or immediately you get into South Africa is usually "where do I exchange foreign currency in South Africa?", especially if it is your first time coming into the country. South Africa, which is home to many foreigners who come as tourists or for business purposes, has provided several ways to make foreign currency exchange easy.
There are a variety of methods or places where you can exchange foreign currency in South Africa, and as such, it is usually advised that you research and compare the different available options before settling on any. In making the choice of which to go for, you should put into consideration their exchange rates and trustworthiness.
Exchange Of Foreign Currency In South Africa
In South Africa, exchanging foreign currency can be done at local banks and other institutions, which are a part of the Bureau De Change. Exchange rates also differ depending on the institution you make use of. You can even exchange your currency in your home country before coming to South Africa. However, exchanging your local currency for the South African Rand in your home country may be more expensive and may take more time, so doing so on arrival to the country may be your easiest shot.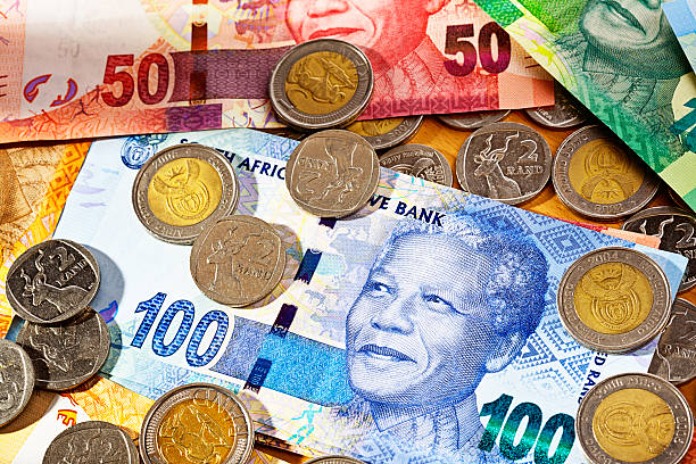 In South Africa, the locally accepted currency is the South African Rand, and it is made up of both coins and notes. For the notes, you can get R10, R20, R50, R100, and R200, and for the coin, 5c, 10c, 20c, 50c, R1, R2, and R5.
You Can Exchange Foreign Currency At A South African Bank
One of the most popular ways of exchanging foreign currency in South Africa is through South African banks, who thankfully, have the provision for this service. Here is a list of banks in South Africa where you can exchange foreign currency:
Rand Merchant Bank
RMB Private Bank
Nedbank Group Limited
South African Bank of Athens Limited
Albaraka Limited
Sasfin Bank Ltd
Standard Bank of S.A. Ltd
Mercantile Bank Limited
Wesbank
BoE Private Clients
Bidvest Limited
Capitec Bank Ltd
Investec Ltd
FirstRand Bank Ltd
Grindrod
African Bank Ltd
Habib Overseas Bank Limited
HBZ Limited
However, some banks are referred to as the best banks for exchanging foreign currency in South Africa. These major banks and recommend banks to trade foreign currencies in the country include:
Albaraka bank forex
Absa Forex trading bank
Habib bank south Africa
Chase bank South Africa
Standard Bank of S.A. Ltd
FirstRand Bank Ltd
Mercantile Bank Limited
Bidvest Bank Limited
You Can Also Exchange Foreign Currency At International Banks In South Africa
Some non-South African banks have branches in South Africa where you can exchange foreign currency. These banks include:
Bank of Taiwan, S.A. Branch
Barclays Bank plc
ABN AMRO Bank NV
Bank of Baroda
Bank of China, Johannesburg Branch
JPMorgan Chase Bank, N.A., Johannesburg Branch
Société Générale, Johannesburg Branch
Standard Chartered Bank, Johannesburg Branch
State Bank of India
China Construction Bank, Johannesburg Branch
Citibank NA
Commerzbank Aktiengesellschaft
Deutsche Bank AG
HSBC Bank plc, Johannesburg Branch
You Can Also Exchange Foreign Currency By Using Bureau De Change
Another method of exchanging foreign currency in South Africa is using Bureau De Change. A bureau de change is any business that makes money from buying and selling currencies. Usually, they buy at a cheaper rate and sell at a more expensive rate after adding an extra commission. However, before exchanging your currency, be sure that the person is trustworthy or has a reputation for being straightforward.
You Can Also Exchange Money To Zar Outside South Africa
Before coming into South Africa, you can also visit your local bank to change your currency for some South African Rand (Zar), especially if you are coming from another African country.
However, it is important to add that it may not be a cheap option, as banks outside South Africa may not readily have Rand and may charge you more to obtain it. This will be in addition to the regular bank charges for currency exchange.
You Can Exchange Foreign Currency In Banking Organisations In South Africa
Another way to exchange your foreign currencies in South Africa is to do so at institutions recognized as banking organizations in South Africa. Some of these organizations include:
Banking Association South Africa
Institute of Bankers in South Africa
BankservAfrica
South African Reserve Bank
Is It Possible To Exchange My Foreign Currency to Rand Online?
Yes, it is possible to exchange your foreign currency for the Rand online. Some reports even refer to exchanging currency online as one of the cheapest and most comfortable methods because you do not have to bother leaving your home because the money will be delivered to you at the comfort of your home or office.
But, you should be very careful to avoid being scammed. Before exchanging a foreign currency online, try as much as possible to research that online platform to be sure that they are legit and trustworthy.
Frequently Asked Questions About Exchanging Currency In South Africa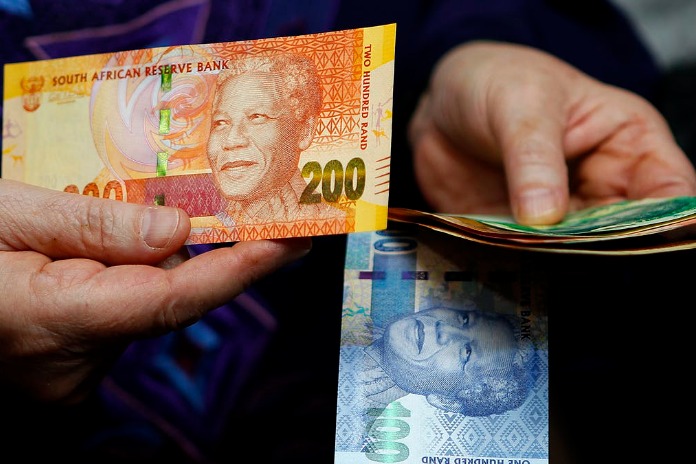 Here are answers to some of the questions you have regarding where you can exchange foreign currency in South Africa:
1. What Do You Need For Exchanging Foreign Currency At A Bank?
Here are the basic things you need to change foreign currency in a bank in South Africa:
Proof of I.D. and passport.
Proof of travel, where applicable.
Proof of residence, no older than three months.
2. How Much Currency Can You Exchange In South Africa?
According to Currency and Exchanges Manual for Authorised Dealers 1961 (Regulations), you can take up R1 million as a travel allowance.
3. How Much Money Can I Carry Around South Africa?
When coming to South Africa, it is important you know and abides by the laid down rules regarding money laundering. With regards to money, there is a limit to the amount of cash individuals are allowed to carry as cash around in the country.
In South Africa, the maximum amount of money you can carry is R25,000. This is about $10,000. Irrespective of the currency you are with, you should not carry any amount higher than the equivalent of $10,000.
4. How Long Can You Keep Foreign Currency In South Africa?
In South Africa, holding a foreign currency for more than 30 days is regarded as an illegal act. However, for businessmen and women who intend to travel for a business trip within 90 days of returning from a previous business trip, they may hold the foreign currency with the intention of using it on their next trip. This money must be invested and not deposited into their foreign bank account when they travel out.
5. What Exchange System Does South Africa Use?
South Africa uses ZAR/USD exchange rate to measure South Africa Rand units to United States dollar.
6. What Determines The Value Of Rand?
The value of the rand is determined by the current market force. It is important to keep in mind that the value of all currencies is not static and is always subject to change depending on the economy of the country and the market forces. The demand for a currency may also increase its value, like in the case of the dollar.