Since 2005, the South African Social Security Agency (SASSA) has been conducting the business of eradicating poverty from the lives of citizens and residents of South Africa. They do this by providing needed assistance in the form of grants, food items, and food vouchers to help push the indices of poverty in the country to the lowest possible figure. According to the SASSA, their ultimate aim is to provide financial and material assistance to the people who really need them when they need it the most.
One thing SASSA has always tried to do as they carry out their assignment is to properly scrutinize their beneficiaries to be sure that they are deserving of the grant. Also, the empowerment agency has always tried to improve its services concerning the beneficiaries. They are constantly bringing up innovative ideas the smoothen the various processes involved in their operation so that the beneficiaries would find it easy to carry out any transaction they intend to carry with more ease. This includes withdrawing their SASSA grant, changing their details, checking their account balance, among other things.
For grant funds withdrawal, SASSA has provided several methods through which beneficiaries could do that safely, effectively, and conveniently. And you don't have to be afraid of losing your money if you don't withdraw all of it at once. This is because you can withdraw what you need per time, and your balance will be in your account for the next time you need to make a withdrawal.
How Does SASSA Disburse Fund To Qualified Beneficiaries?
To ensure that the grants given satisfy the needs of those who need them, SASSA had categorized the grants they provide into different classes to meet the different needs of South African. As applicants for the grants fill out and submit their applications, SASSA sorts the applications to determine those qualified to receive the grants. Those who are deemed qualified and selected to receive the grants, irrespective of the category they fall into, are called beneficiaries.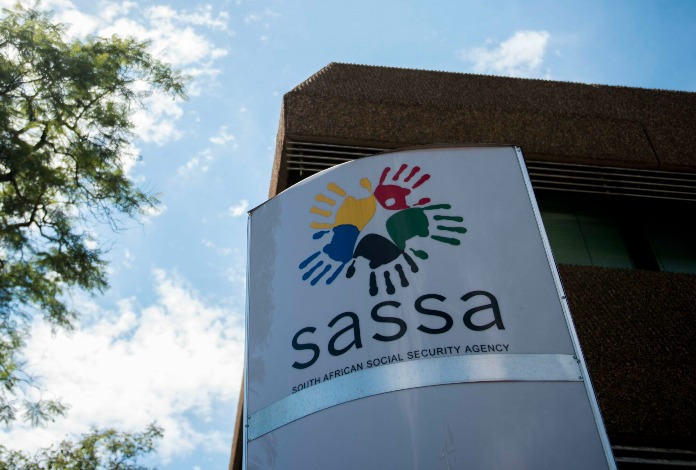 These beneficiaries choose how they want their money to be paid to them while filling out their application. And they receive their monies through the method of payment they choose. Once credited, SASSA beneficiaries can withdraw their money from the ATM, Post Office Cashless, or Merchant stores. Immediately SASAA has disbursed the fund either to your card, account, or the post office, you will receive an SMS notifying you that you have been credited. Remember, the funds do not expire or disappear due to non-withdrawal, so you don't have to rush off to the withdrawal point immediately as the money will be available at any time of the month you feel the need to withdraw it.
The government has allowed their system to be such that beneficiaries do not have to withdraw the entire monthly grant benefits all at once for safety purposes; you can withdraw the money little by little, depending on your need. When you withdraw at merchant stores, instead of receiving cash, you can purchase goods equivalent to the amount of money you withdrew.
The idea of withdrawing your money in bits creates the necessity of keeping track of how much is left in your balance. It means checking your SASSA balance becomes something that should be done either before or after a transaction. Therefore, they have provided different methods of checking your balance conveniently.
How Do I Withdraw My SASSA Funds?
There are various methods of withdrawing your SASSA grant. Your preferred method of withdrawal should be considered when filling out your application and choosing a payment method. For instance, if you are closer to the bank and have an account, receiving payment to your regular account will be easier for you than a post office, especially if it is far from you. Here are different methods of withdrawing your grants.
Through ATMs
Through the Post Office
Through SASSA Cash Pay Point
Through a Point of Sale (POS) Operator
1. You Can Withdraw SASSA Grant Via An ATM
For those whose payment method is their bank account or the SASSA card, you can withdraw money directly from any ATM. This withdrawal method is most convenient for those who have either their bank ATM or the SASSA card – depending on where the grant was received – and are familiar with how to use an ATM.
It is important to note that the beneficiary withdraws money from the ATM by him or herself because giving out your card and PIN to a third party can be risky. If you must request the help of another person to withdraw the money, then let it be someone you trust.
Here is how to withdraw money from an ATM with your card:
Visit the nearest ATM.
Slot in your card.
Enter your card PIN.
Select the kind of account.
Enter the amount you wish to withdraw and select enter.
The ATM will disburse the exact amount you entered.
2. You Can Withdraw Money From A Post Office Cashless ATM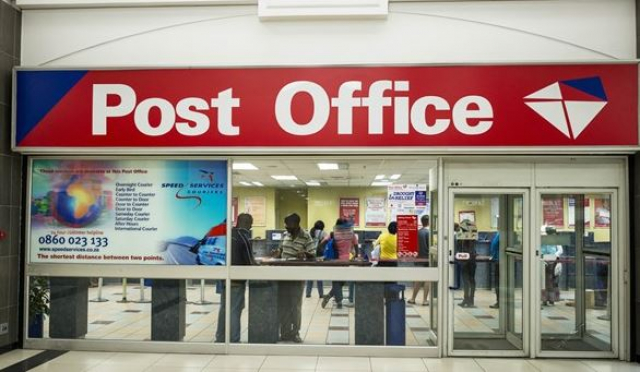 Before introducing a Post Office Cashless ATM, those who choose a post office as their preferred payment channel would have to visit a post office branch to receive their grant. Usually, this would require that you stand in long queues waiting for your turn. While you can still receive your money from a post office, the South African Post Office (SAPO) has introduced a Cashless ATM withdrawal method.
This Cashless ATM has been placed at different merchant stores such as Shoprite and Checkers, and you will need your SASSA card to make a withdrawal from it.
Here is how it works:
Insert your card into the ATM.
Enter your PIN.
Enter the amount you wish to withdraw.
If the transaction is successful, the ATM will print out two slips for you (a merchant slip and a customer slip) that confirm your debit.
Hand the merchant slip over to the merchant at the store.
The money will be handed over to you.
You can also purchase goods with the SASSA grant instead of collecting the cash.
3. Withdraw Grants At SASSA Cash Pay Point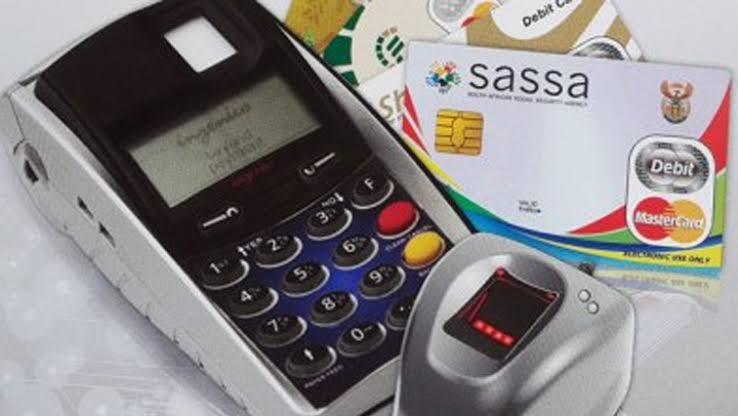 The monthly receipt of a beneficiary contains a date, which has been allocated to them to withdraw their cash from a cash pay point, using a SASSA card from 9 am to 4 pm. Please note that you are only permitted to withdraw cash from a pay point on the date allocated to you. To withdraw cash at a pay point, follow the simple procedure below:
Slot your card into the payment machine.
Verify your fingerprint.
Enter the amount of money you wish to withdraw.
The cash will be dispensed.
You will also receive a receipt stating how much you have withdrawn and how much you have left.
4. You Can Withdraw From A Non-Participating Store
You can withdraw your SASSA largesse from any other store that operates a Point-of-Sale (POS) machine. Rather than stressing yourself to visit the Post Office or even an ATM, you can withdraw from a Point-of-Sale (POS) service provider by:
Visiting the closest point-of-sale (POS) service provider around you.
The cashier will retrieve your card and insert it into the machine.
Enter your PIN.
Enter the amount you wish to withdraw.
Once the debit is successful, the store assistant will provide the cash to you.
How Much Does It Cost To Use The SASSA Grant Card?
The South African Post Office (SAPO) issues the SASSA Grant card, so the beneficiaries of the SASSA welfare grant could withdraw their money with less stress and inconvenience. However, even though the cards are issued to beneficiaries of the SASSA grant for free, their use is not entirely free. While some transactions with the card are free, others are not. So if you have a SASSA card, you must know what transactions are free and those that require a fee, so you are guided on your usage of the card.
Here is a detailed list of all the transactions and services you will be charged for:
Withdrawing cash at retail merchant – ​R1.50 for each transaction.
 Balance inquiry via ATM – ​R1.60 for each inquiry.
Replacement of Card Chip – ​R26.00 per card (the first chip replacement is free; you will be charged from the second).
Failed ATM transaction – ​R1.60 for each transaction that fails.
Checking your balance at a SAPO branch – ​R1.60 per inquiry.
Rejected ATM Transaction and Card Swallow – ​R1.60 per transaction.
ATM Withdrawal in NPS – R3.48 + (amount withdrawn * 0.68%) + R0.17 (switch fee).
Change/reset of PIN at any SAPO branch – ​R3.00 per change.
Three months statement at a SAPO branch – ​R5.00.
Second and subsequent cash withdrawal at SAPO branch – R3.48 + (amount withdrawn * 0.68%) + R0.17 (switch fee).
The following transactions can be done free of any charge:
First PIN Reset/change at a SAPO branch.
First card chip replacement.
First ATM balance inquiry of every month.
First gold card chip.
One mini-statement per month.
Three free retail store purchases with cashback.
First full three-month statement at a SAPO branch.
Unlimited free purchase at merchant stores.
You Can Also Receive Money From Another Account To Your SASSA Grant Card Account
Although the SASSA account is for receiving your grant fund from the government, you can also use it to receive other monies, which you can withdraw using any of the withdrawal channels – the same way you withdraw the SASSA funds. Your employer can pay your salary into the account, and within the space of 24 hours, the money would reflect in your account.
You can transfer money to your SASSA Grant card using any of the following methods below:
Electronic Fund Transfer; and
EasyPay
Transfer Money To Your SASSA Account Via Electronic Fund Transfer
Enter your SASSA account number as a beneficiary using your commercial bank app.
Enter the amount of money to wish to transfer.
Proceed with the transfer process.
You Can Transfer Money Via EasyPay
Visit the closest EasyPay point to you.
Tell the cashier you want to want to pay in money to your SASSA account.
Hand the money you wish to transfer to the cashier.
Tell the teller to use the EasyPay number behind your card.
If the transfer is successful, it will reflect in your account within 24 hours.
EasyPay Points are located in shopping malls like Shoprite Checkers, Pick 'n' Pay, Spar, etc.
SASSA Allowed Beneficiaries Change Payment Methods As A Result Of The COVID-19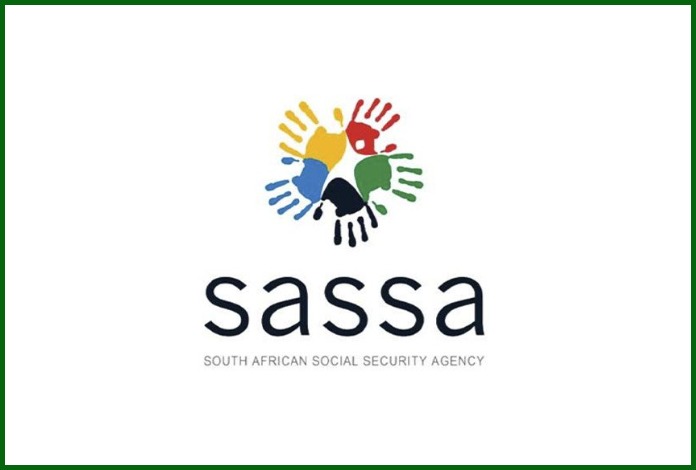 Due to the COVID-19 pandemic and the attendant financial crisis it has caused several people, the South African government introduced a stimulus package for its citizens to cushion the effect of the pandemic and help families have basic provisions to sustain its members. The R350 Special COVID-19 Social Relief Fund was designed to assist permanent residents in the country – both citizens and refugees alike. This grant is valid for each beneficiary for a space of three months.
The COVID-19 pandemic also called for social distancing measures as a prevention method, and having many people queue at the post office to receive this grant was not helping with the prevention of the spread of the virus, so the government opened their system to allow beneficiaries of the Special COVID-19 R359 social relief fund change their payment method.
Beneficiaries were allowed to switch their payment method to their bank account or Cash Send. But those intending to change payment method should note that SASSA will not pay in money to an account that does not bear your name or belong to you. Also, those who wish to go for the Cash Send method should use a valid South African mobile number that has been RICAed and belongs to them.
Change of payment method was announced for only the R350 Social Relief Fund and not for other grant categories. The timeframe given was about a week – from 31st of August 2020 to 6th of September 2020. But you can still visit the official SRD SASSA website to change your banking details as it seems like the process is still ongoing.
We can't say for certain how long this may last and whether or not it covers other grant categories. For more inquiries, you should contact SASSA customer care toll-free on 0800 601 011.