Unathi Nkayi is a South African singer, actress, and radio personality who was previously married to SA's popular radio presenter, Thomas Msengana (Bad Boy T). The duo's marriage was what many people believed could pass as a power couple, seeing how successful they were in their careers. But while that was what the public believed, all wasn't well between Unathi and Thomas as the latter was seeing another woman. Ultimately, the marriage fell face down, perhaps never to rise again when Unathi discovered her husband's secrete sordid affairs.
With Nude Pictures of Another Lady on Thomas' Phone, Unathi Called it Quits with their Marriage.
Unathi Nkayi and Thomas Msengana got married in 2009, and they seemingly lived happily as a couple. During this time, the couple became parents to Sinako Msengana (daughter) and Imbo Msengana (son). What seemed like a happy marriage in the public's eyes since 2009 was reduced to a marriage filled with deception and infidelity when Unathi made a discovery that changed who she thought Thomas was.
Her husband of at least 8 years at the time was secretly seeing another woman in Johannesburg. They also shared explicit sexual content on each other's cell phones, including nude pictures of the said lady. This other lady was revealed to be Noluthando Thando Dlalisa. Following this discovery in 2017, whatever love and respect Unathi had for Thomas died a natural death. She quickly took to social media to call out her randy husband, and further to this, the couple separated.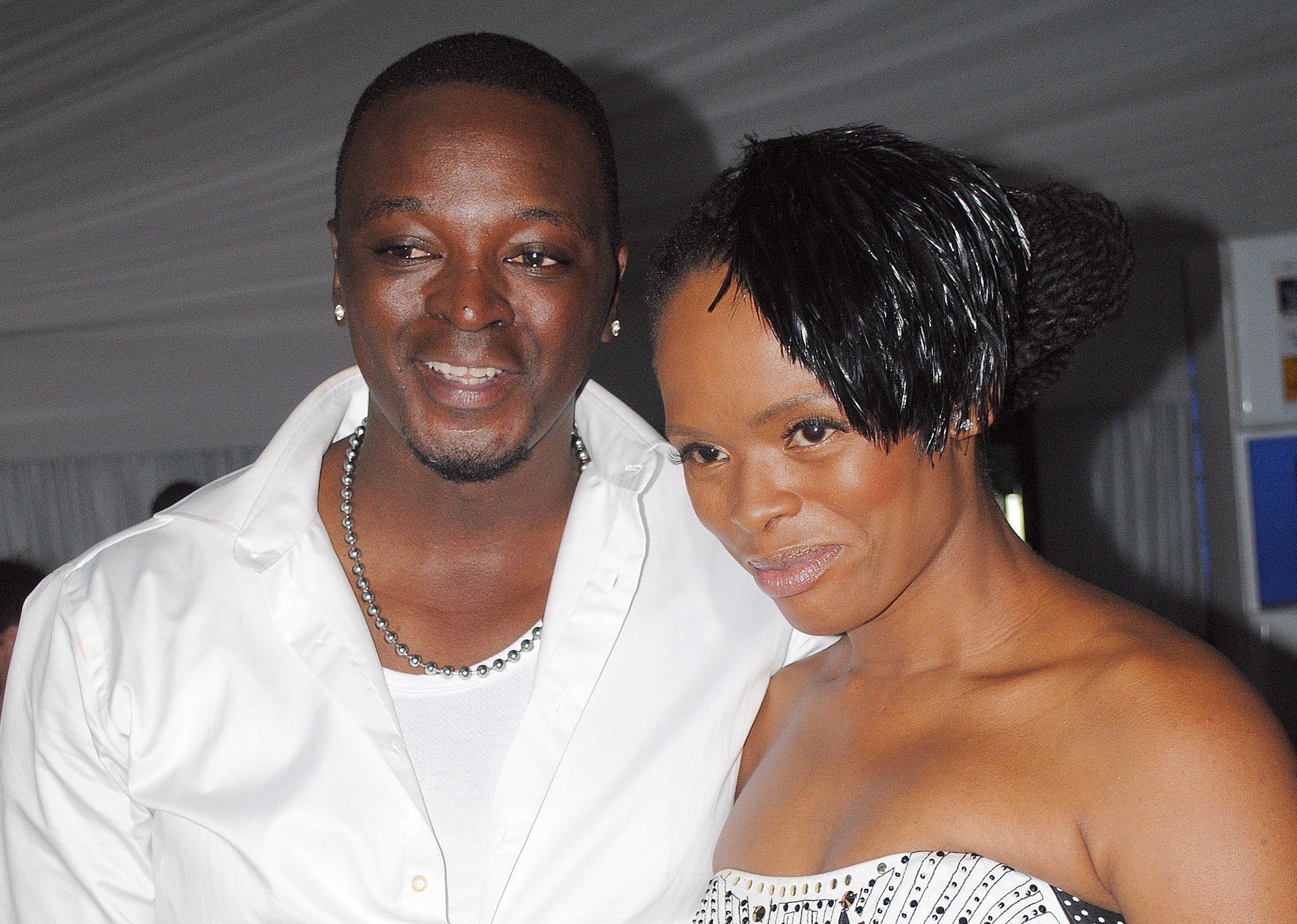 Whatever Unathi's actions at the time were is perhaps justified. She was a woman who possibly had been faithful to the love of her life since 2009, only to find out that same man was also seeking sexual comfort in the laps of another woman. While all these were going on, neither Unathi, Thomas, nor the accused Dlalisa let the public know what was going on between the trio. However, after about 2 years of keeping it between themselves, Unathi called out Dlalisa for the wreck she did to her once happy home behind her back, and the whole incident became publicly known.
Noluthando Thando Dlalisa Denied Having an Affair with Thomas Msengana
In her defense, Dlalisa filled an interim protection order against Unathi at the Randburg magistrate court and further prayed the court to make the protection order indefinite. Her lawyer argued that Unathi was harassing Dlalisa for no justifiable reason, causing her emotional and psychological problems.
Unathi responded that she had an "unfortunate history" with Dlalisa and then mentioned she was the cause of her divorce from her husband. She further claimed that Dlalisa had in the past admitted her wrongdoings to her and even apologized for her conduct. She asked the court to dismiss the protection order against her as the alleged harassment was only a social media post where she called out her accuser.
In a twist of events, Dlalisa claimed that she neither knew Unathi or her husband and was not into any adulterous relationship with Thomas Msengana, the radio presenter. She posited that Unathi's accusations against her were simply a case of mistaken identity. She claimed that Unathi Nkayi had confronted her, stating that she recognized her as the nude woman her husband was chatting with by her hairstyle in the photo. Further to this, she challenged Unathi to produce a confirmatory affidavit from Msengana to confirm that she was the woman who sent nude pictures to her husband.
Having heard the complaint and defense of both parties involved in the case, the court declined to grant Dlalisa's indefinite restraining order against Unathi and summarily dismissed the case. Many people threw their weight behind Unathi while castigating Thomas for unfairly treating the woman who loved him dearly. Apparently, theirs wasn't a case of false accusation as Thomas didn't bother to deny the cheating allegation.
Unathi took Solace with Alchohol After their Divorce
Unathi Nkayi admitted that divorce is the worst thing she has had to go through within her life so far. In her memoir — I Keep Learning — she revealed she had to fake a smile every time she was at work, and even when she took off her wedding ring, she was pensive about how long it might take people to notice the absence of the band on her finger. She further disclosed that at the time, she resorted to taking alcohol daily to help her cope with her worries and get through to the next day. By going through all these, Unathi, in her own words, learned it is "okay not to be okay."
Like the mythological phoenix, Unathi Nkayi rose from the pains her unfortunate marriage had caused her and penned down her pains and triumphs in a memoir she co-wrote with writer and musician Kabomo Vilakazi. She said she wanted to allow other women to cry through her tears, embarrassments, humiliations, failures, and disappointments. She, however, made known that the memoir isn't scandalous as many people might be expecting it to be. Instead, the memoir shed light on her lessons during her trying days going through a divorce.
Has Unathi Nkayi Dated Anyone Since Her Divorce?
From what we gathered, Unathi has not dated anyone since her divorce from Thomas Msengana. Nkayi has put all that happened between her and Thomas Msengana in the past where they belong. However, she does not pretend to be hurt as she has admitted severally that the divorce and what brought about it was a harrowing experience for her. She said that she was married to her best friend at the time, and deciding to separate from him was not a decision she made overnight.
Furthermore, in a birthday post she made to mark her 4oth birthday, she wrote, "I am the mother of Sinako and Imbo Msengana who too were conceived in love with the man who remains the love of my life."
If we are to draw an innocent conclusion from this post, it simply means that Unathi is perhaps still in love with the father of her children or at least still has respect for him for the good times they shared when the going was good between them.
On the other hand, she has also not been on an island when it comes to the dating game. In an Instagram video she posted in January 2019, she asked a question, saying why are married men always asking single women out. She inferred that married men have been asking her out, but she is not into them.