Suppose you are in the Gauteng province, whether as a South African or a non-South Africa wishing to get an education in the province, you must get the Gauteng Department of Education (GDE) compulsory basic education requirement. GDE Admissions become imperative because the province wants to ensure that all students get the most qualitative education possible through the assessment.
If your child is eligible for GDE, there are several documents that you will need and a process to be followed. Whether a child is in Grade 1 or Grade 10, or even if one has special needs, the process to follow is pretty straightforward, as shown below.
Steps To Take For The GDE Online Application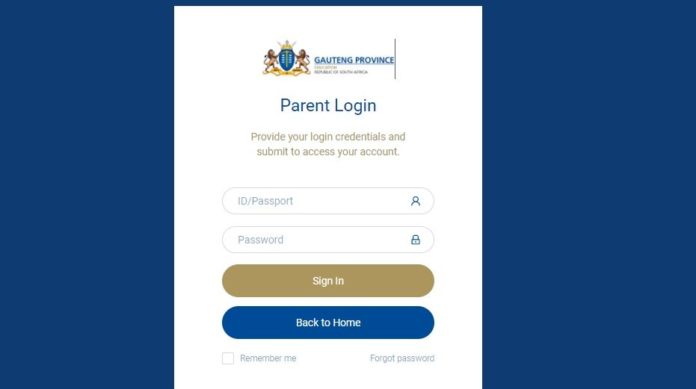 Since it is an online process, before one can start, it is important to have access to an internet-enabled device which may be a laptop, computer, or tablet. If you cannot get these, you may decide to take advantage of an internet café to complete the application process.
After you must have had a necessary device or access a café, the next processes to follow are made of three stages, including putting in the details of the parent or the child's legal guardian and the learner's details. Finally, you will also need to select and apply to a school. Follow the following steps to complete your GDE admissions application.
Step 1: Put in the details of the parent or the legal guardian.
1. Before anything else, you will need to go to the official site of GDE
2. If you are a first-time user, the first thing you want to do is to click on the "Apply for 2021" button
3. A new page will open for you to put in your detail as a parent or guardian
4. Ensure that all the fields that have asterisk signs are filled since you won't be able to submit the form unless you fill those.
5. After entering information such as your municipality, street name, and number, and your phone number, among other things, you will also be required to put in your valid South African ID number, which automatically populates the individuals associated with that number.
6. The final thing in this stage is that you will need to create a username and a password. Ensure that these are secure and yet not easy to forget.
7. If this process is done properly, the Next button would turn green to allow you to proceed to the next stage.
Step 2: Put in the Details of the Learner
1. Kindly put in the details of the learner. It is important to be careful when filling this in because having accurate details about the learner is very important.
2. Some of the important details to provide include the learner's country (whether South African or not), identification number, province, and the current grade.
3. When you are done with that, click the "Submit Learner Details" button.
Step 3: Select and Apply to a School
1. The first thing to note in this stage is that you will have application options to choose from based on some criteria; home, sibling, work address, a school within a 30-kilometer radius, school beyond a 30-kilometer radius, and school of focus learning. Note the following:
For home and work options, your results will only filter for you to select schools close to your home or office
After you must have provided details about your other siblings, the results will be filtered to show where the learner's siblings are schooling in more advanced classes.
With School Of Focus Learning, there may be a need to complete admission tests.
If you are looking for a school with a boarding facility, you can also select to go with the available options in that regard.
2. After you must have made your selection based on your needs and those of the learner, you can submit your application by clicking on the Application button.
3. A Waiting List reference number will appear on the screen and be sent to you if your application is completed and submitted. However, if you do not receive this number, you may need to review the entire process.
Note: Each student has five slots for GDE admissions, and so you can apply to five different schools. This is only possible after you must have submitted it the first time. Click on "Apply to another school for the same learner" or even "Apply for another learner." If you do not want any of these, you may as well simply logout.
There are three types of waiting lists that a learner can be placed on; WA, WB, and WAB.
WA: This means that based on the school's admissions criteria, the learner is qualified for placement.
WB: To be on this waiting list means that a student is not qualified for the school one has applied to based on the admissions criteria. If one is in such a situation, the best thing to do is for a parent or guardian to apply to another institution for his ward.
WAB: For this response, it shows that the provided address is not clear; hence, the system will be forced to use the distance between their location and the address provided to calculate a favorable school.
Documents Needed For GDE Admissions
The moment you are done with the online application process, you will be required to submit some necessary documents to the selected schools, whether South African or non-South African. Another important thing to remember is that the documents are necessary whether the learner is starting Grade 1 or Grade 8.
The identification document of the parent or legal guardian is the first thing needed.
The birth certificate of the learner follows up.
Then, the proof of the parent's/guardian's home or work address.
When applying for a Grade 1 learner, you will provide the learner's Immunization and clinic document, which should prove that the child does not have any contagious diseases such as tuberculosis, tetanus, hepatitis B, polio, measles, and diphtheria.
You will need to provide the most recent report of your ward if he/she is in another school.
For non-South Africans, the documents to be submitted during the GDE admission application process are:
The Asylum Seeker or Refugee Permit of the child
The passport of the parent or legal guardian
Proof of your home or work address
The most current academic report card of the school where the child is presently (if the child is applying for Grade 8)
Note: You are expected to submit all necessary documents not later than 7 days after you must have completed and submitted the online application.
You can submit documents both online and in person. If you are submitting online, you only need to submit to a single school, and all others will access, but when you are submitting in hard copy, you will have to submit to each of the school.
When You Can Apply For Grade R 2021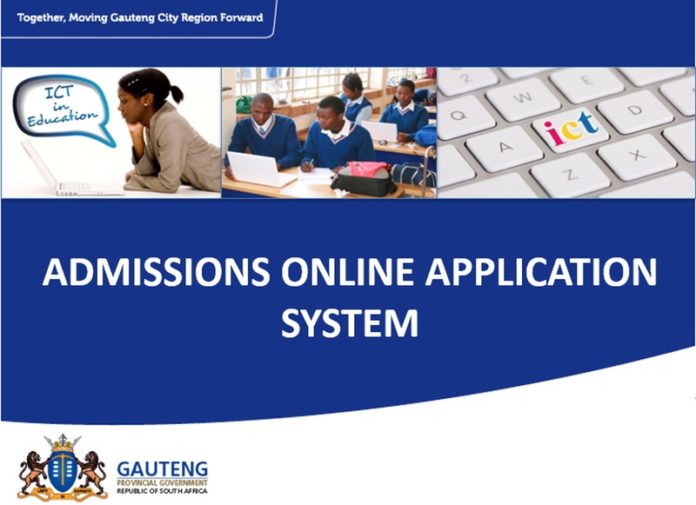 Since there is always new information on the official website of GDE, here are some quick details to know about the application dates and deadline for 2021.
The 2021 application opened on 22nd December 2020 and continued to the 22nd Jan 2021. This is only for parents and guardians who are unable to make the initial application.
On the other hand, parents who have already completed the online registration have the opportunity to hand-deliver the documents between 25 – 29 January 2021 to make sure the documents are submitted. With that said, the next application after this may be until April or May 2021.
Quick Facts About GDE Admissions
For schools with boarding facilities, if your ward is accepted, you will be required to go through the same GDE Admissions Online System to apply for accommodation.
Those yet to get theirs will have to get a temporary ID/Birth certificate from the Department of Home Affairs.
You are not allowed to use your profile to register for your friend's child or even your neighbor's child.
If your child is repeating Grade 1/Grade 8, you cannot register for such a child online.
You will have to apply for each kid separately, even when you have twins.
A maximum of 3 children per Grade is allowed.
Unless you complete and submit your application before the deadline, you will have to re-apply the following year.
GDE Admission is only open for students in Gauteng province as it is not acceptable for admission outside of the province.