Owning a house is the dream of most workers. The hassle of keeping up with the rent, whether monthly or yearly, has propelled many people into owning a property. The benefits of owning your own home are numerous: you get to save millions on rent, you can decide to live in a place built to your exact tastes and desires. You could also resell in times of distress at a valuable price, or you can pass it down as an inheritance to your children, among so many other reasons. This is why it is important to have as much information as possible when undertaking such an important project. This article aims to provide some clarity on how to build or own a cheap house in South Africa.
Building a Standard House in South Africa Doesn't Come Cheap
Building a house anywhere in the world, especially in Africa, is not easy and is certainly not cheap. This is caused by the ever-increasing costs of building materials and the general inflation levels in the market. Now, houses are measured in square meters, and the average rate per square meter (rp-m2) varies with the different municipalities in the country. You could check these rates out at the STATS SA website for further information.
The total cost of building a standard house will usually be a combination of the rp-m2, construction costs, costs of interior fittings, plus the costs of hiring a building professional. All these contribute to the total cost of building a new house, and you have to be prepared to shoulder these expenses. There are various types of buildings, namely, free-standing houses, flats, townhouses, offices, and building spaces.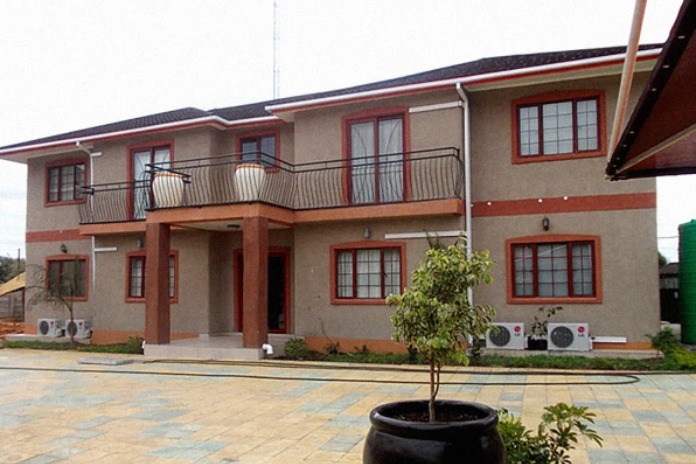 According to Stats SA, flats are the most expensive to build, costing about R8,163 per m2, putting the cost anywhere between R5 million and R9 million. Office spaces, shopping spaces, townhouses, and free-standing houses are estimated to cost about R8,092, R7,364, R6,802, and R5,932, respectively, with each one noticeably cheaper than the other.
Another factor that could jack up your building prices is the area of construction. Research shows that KwaZulu-Natal is one of the most expensive places to build a residential house. However, places like Gauteng tend to be costlier when constructing buildings meant for commercial purposes like offices and shopping centers.
Factors to Consider if You Want to Build a House that Meets Your Standards
Building a house is one thing, but building a standard house that can satisfy your desires is another matter altogether. And because of the permanence of buildings, it could be disastrous to be lackadaisical during this process. Some basic considerations you have to put in perspective before building a standard house are discussed below.
Be Practical About Building Costs
It is very common for prospective house owners to underestimate the costs involved in building a house. A contracted house builder should be able to draw up a reasonable budget without being unnecessarily frugal. Ideally, it is advised that an extra 20% cost should be added to your budget in case of unforeseen circumstances.
Choose a Well-Situated Land
To build a cheap house in South Africa, the location of the land is also a key factor. The land should be close to an established living settlement area. Proper inspections should be carried out to ensure that the land is not water-logged or illegally sold.
Understand How to Source Loans From Banks
The reality for some prospective homeowners is that they usually do not have all the required money for a building project. One way around this is to get loans from banks. Loan services like Extended Homebuilder Grant, First Home Owner Scheme (FHOG), and First Home Deposit Scheme (FHLDS) are just some of the options available to interested parties. You might have to present documents like proof of identity, proof of residence, proof of income, bank account statements, and a letter of approval from the municipal.
Hire a Registered Professional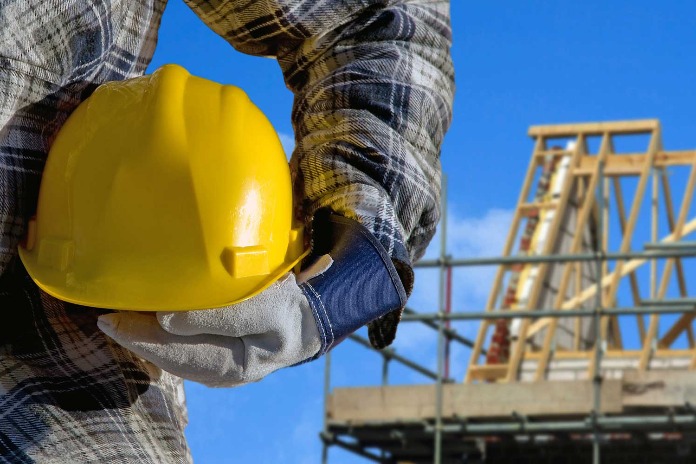 An architect that knows his onions is probably one of the best investments any prospective house owner will make. Furthermore, it is advised that you hire only an NHBRC-approved professional to oversee your building plans. A skilled architect might cost anywhere from R150,000 to R500,000, depending on the kind of structure involved.
Obtain Government Approval for your Building Plans
Apart from hiring a government-accredited professional, you would also need to go the extra step of obtaining approval from the National Home Builders Registration Council. The Council is tasked with the charge of scrutinizing the proposed building plans to ensure that they follow the already existing housing rules. This might cost about R14,000, and if all requirements are met, approval might be obtained in about a month, and the building can then proceed.
Municipal Rate and Service Costs
The cost of land and building materials is just one of the expenses involved in owning a house of your own. A majorly overlooked expenditure is that of utility bills, which are usually provided by the municipality where the building is located. These include water and electricity, sewage levies, and energy plans. It is advised that you consider all these factors before embarking on a house-building project.
How to Cut Off Unnecessary Costs When Building Your House
Even though building a house is not a cheap venture and should only be undertaken if one has the means to complete it, you do not necessarily have to empty your pockets to build one. There are some tested and tried methods of reducing superfluous costs when building a new house. Some specific parts of a building cost significantly more than others, like the foundation, the plumbing, the roofing, and the flooring. Below is a list of some measures you could take to prevent dipping your hands too deep into your pockets.
Draw Up a Well-Planned Budget: If you didn't already know this, now you do. Before you embark on the building process, you need to document every single step while estimating the cost alongside each step. To help conserve costs, your construction teams should focus on spending only within the budget while brainstorming other possible ways of achieving your financial building targets. Also, take note of the law of diminishing returns when hiring labor because that is one very quick way of stepping out of your budget.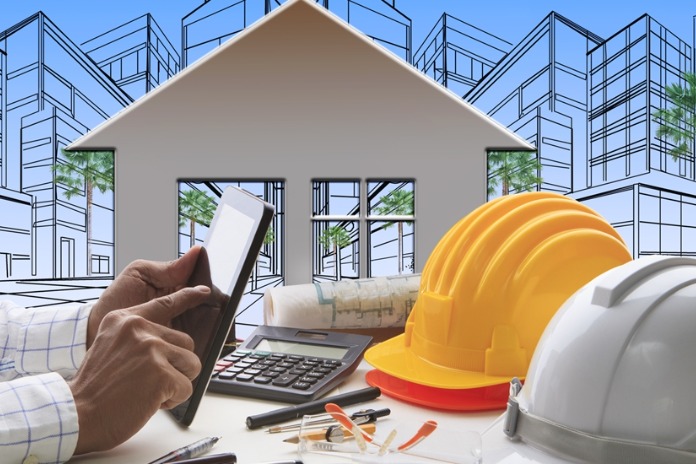 Buy Alternative Materials: One very effective way of saving up on building costs is by buying substitute materials that serve the same purpose. A little creativity might be needed if you are going to take this option because you might need to recycle some materials like steel, wood, and plastics, and sometimes concrete. Discretion should also be used, as this is only advisable as long as it does not compromise the integrity of the building structure. That being said, always keep an eye on the market for new, innovative building materials that are cheaper to purchase.
Reduce the Waste Produced on the Work Site: This means you have to employ more efficient labor methods. To avoid wastage of building materials, the workers have to be supervised closely. Some of the most wasted materials include cement and concrete, water, wood shavings, etc. You could also rent building equipment instead of buying them, saving both your workers' time and your money. If possible, employ eco-friendly procedures, but the result must end in a cheaper way of building.
Create a Proper Mode of Communication among Workers: In building a house, there are many people involved who are required to work together to achieve the perfect final build. When the communication channel is obfuscated, it could create loopholes for budget padding and other such vices. It will also ensure that every party knows their exact role in the building process. This is a great way of monitoring the building processes as it becomes easier to detect leaks. It ensures a great way to hold slackers responsible in case anything goes wrong.
Eliminate Last-Minute Changes: Although doing this might not be entirely possible, it is still necessary to try. Last-minute changes are also called 'change orders.' They usually come during a final inspection, usually when the client is dissatisfied with something and could cost hundreds of thousands to rectify. An easy way of preventing this would be to hold regular inspections instead of waiting for months before doing so. Imagine having to break already installed tiles or walls weeks after they have been fixed.
Buy Materials From Different Sources: Sometimes, suppliers of building materials might take advantage of the long-standing relationship with a customer to sell at higher prices. This is why it isn't advisable to remain loyal to one distributor when there may be a cheaper alternative in the market. You might have to go into the market and bargain for the best prices yourself. Your loyalty to one distributor could come at a price that is too high. So buy dynamically and build relationships with other suppliers, and you might save yourself unnecessary building costs.
Buying a Pre-Existing House Might be Cheaper in Some Instances But Not Always
To buy or to build? That is one of the most pressing questions that many prospective homeowners have to answer. And the answer is specific to each person's needs or situation. Indeed there is no particular answer to that question, and each option has its advantages over the other, which the buyer himself determines.
Buying a House
If you want to buy a house, you might have to consider the market trends, property taxes, location, price, homeowners' association fees, and the condition of the property involved. You might also need to factor in what is available in the house, compared to what you want in your desired house. When buying a house, the most important advantages are
Time Reduction
Convenience
Cost
As a prospective house owner, you don't even need to scout for the properties yourself. A qualified and honest real estate agent can help you find houses that meet your general taste. All you have to do is to check the properties out and make an offer. If the deal goes smoothly, you could move in less than three months, a move that would be impossible if you were to build a house from scratch.
Buying an already existing house is not a complete walkover, however, and you might find yourself passing through numerous processes, legal and otherwise. Some of these processes include inspecting the properties, making buy offers, making the monetary transfers, and signing documents that carry proof of transfer of ownership.
This process is perfect for folks who are on a very tight deadline, for instance, those who are starting a new job in a different location or those who wish to avoid dealing with artisans. It is also perfect for a buyer who wishes to live in an already established neighborhood. According to the National Association of Homebuilders, it is cheaper to buy an existing house, although this doesn't apply in all circumstances. This is a result of the recent financial crisis that lowered the value of many real estate properties nationwide.
One great disadvantage of buying an already existing house is that you might have to forgo certain qualities or end up spending a ton of money on renovations, and you have to factor this into your plans.
Building a House
On the other hand, building a new house is a long-term process and requires you to be very hands-on during the entire course of action. You have to find land, and this is not something you do in a hurry. You have to consider the location, topography, type of soil, etc. You would also need to hire competent architects and builders. Instead of having everything sorted out for you, you would have to decide whether the land is connected to municipal water, electricity, and sewage systems. You would also have to obtain all the necessary permits.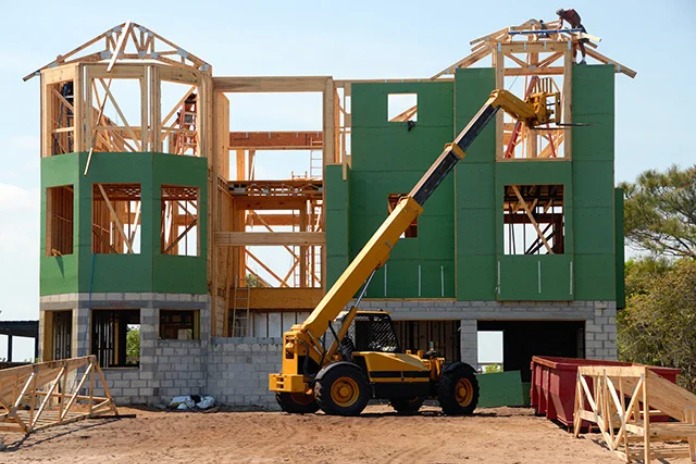 The singular advantage that this option affords homeowners is that of choice. You get to customize your new house according to your needs and desires. You could also take proactive measures to build a more efficient home that would fulfill current energy standards, which could help you save money on utility bills.
FAQs About Building Cheap Houses in South Africa
How much to build a low-cost building?
A simple box-shaped building with about 10 rooms, including a garage, would cost between R4,200,000 and R5,480,000. This is because the cost per unit meter square of a small house is estimated to be no less than R7,800 per m2.
What costs the most when building a house?
Contrary to what you might think, the house's interior makes up only about 40% of the entire building cost. The remaining is shared amongst the big three: Roofing, Foundation, and Framing (the exterior walls). The more angles your house has, the more expensive the roofing will be. Also, the wider and larger the house, the costlier the foundation will be.
What is the cheapest kind of house to build?
The cheapest kinds of houses are usually small in size and simple in design. Ideally, a square or rectangular-shaped house is the most economical shape to build if your pockets aren't that deep. If you want more space, build upwards instead of outwards, as this is a cheaper way to maximize the space you already have.
How can I save money when building a house?
By using recycled products and by opting for alternative, cost-friendly building materials. Also, buying already-made fixtures instead of bespoke can save you a lot of money in material costs.