MTN is one of the network providers with the most innovations in South Africa. Among its most brilliant discoveries is the MTN MoMo which stands for MTN Mobile Money. The service makes it possible for subscribers to operate a money wallet with which they can make payments, transfer, receive funds and carry out other transactions.
MTN Mobile Money works in a very easy and convenient way as the giant mobile telecommunication partners with 10 major banks in the country. What makes it even more convenient is the fact that you do not need data to carry out various transactions because there are USSD codes to be used.
What Exactly Is MTN MoMo?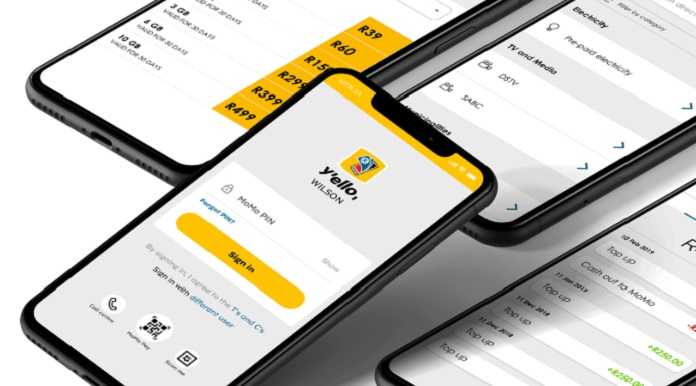 As stated, MTN MoMo is a financial service introduced by the telecommunication network to aid transactions among clients. It provides a mobile wallet for subscribers to settle bills and receive funds through their mobile phones. You do not need any bank account to receive your funds or carry out various transactions.
The mobile money service was first announced by MTN in December 2019, but it was in January 2020 that it was launched. According to the network, it was taking the step in its bid to join the alliance that is being witnessed between financial services and mobile technology.
The main benefit of the service is that it provides an alternative to the millions of South Africans who remain without accounts with any bank in the country. The network also revealed that many are thinly served by banks and they believe MoMo will be beneficial to them. Before it was introduced to South Africa, MTN had already started the service in different African countries.
How MTN MoMo Works
As revealed by MTN, the main functions of the service are:
   Send money to any working cellphone number in SA;
   Buy prepaid services like electricity, data, and SMS bundles.
   Pay for purchases at selected points.
   Perform Cash In and Cash Out transactions at any MTN store or Mobile Money Agents.
The service works in a very simple and convenient manner. One can open a MoMo account without having an actual bank account. Once you are 18 years and above, you can have a MoMo account by presenting a valid South African identity card. Another thing of note is that you will need to be an active subscriber of the network if you want to make use of the USSD that is provided. However, when you are using the app, you do not have to be an MTN subscriber.
If you save your funds using the service, there will be no monthly charges or any other form of deductions, which is mostly the case with traditional banks.
Simple Steps On How To Use This Service
As an active MTN subscriber, you automatically have the service on your mobile phone line. To register, you will only need to download the MTN mobile app and go ahead with the registration process. You may also visit any MTN outlet or MoMo agents and have the registration process done with your ID card and proof of residence.
If you do not have the mobile app, you can also register for the service using the USSD code; *120*151#. Once you successfully register, kindly note that the most important USSD code that you may need for a transaction and to manage your account is *120*151#. It is important whether you want to deposit money, withdraw, or make other transactions.
When you are using the code, you will not need to have data or airtime for the process. Apart from using the USSD code, there are other ways to carry out various transactions.
How to deposit money into your MoMo wallet
If you want to credit your wallet, you may need to either visit an MTN store or a MoMo agent. The transaction will be carried out for you there easily.
How to cash out from your MoMo wallet
In the same way that cashing in is easy, so also is the process of withdrawing money from your MoMo account. This can be done either through an MTN store or a MoMo agent. Beyond these, you can also visit any bank in the country and carry out your transaction.
Other functions such as making payments like utility bills, school fees, paying for services, DSTV payments, and more, as well as checking your MoMo account balance are best done via the USSD Code.
Note: you can carry out most of the various functions stated above using the MTN mobile app after you must have downloaded and installed it on your device.
Different Cost Implications That May Come With Using The MoMo Service
When it comes to registering your MoMo account, it can be done free of charge. Also, there are transactions that are done without any cost, while others may incur some cost. Nonetheless, there is no monthly fee and you are not charged for cash-in at MTN stores, mobile recharges, as well as payment of bills.
That said, when you are using a MoMo agent, some charges come with your transaction.
When you cash out via MoMo agent, you get charged anything from R1 for a transaction of between R5 – R10 to as high as R5,000 – R25,000. The charges vary depending on the transaction amount.
When sending money to a MoMo customer, the charges also vary with the transaction amount. Due to the Covid-19 pandemic, MTN has made transactions of anything from R5 to R199 free. However, for a higher transaction that falls from R200 to R25,000, you will be charged R5 to R16.
When sending a money voucher, the transaction has a standard charge of R10.
Other charges that may apply: While you will not be charged for adding money to your MoMo account via bank card and electronic funds transfer, cashing out to a bank account attracts a standard R3 charge.
Frequently Asked Questions About MTN MoMo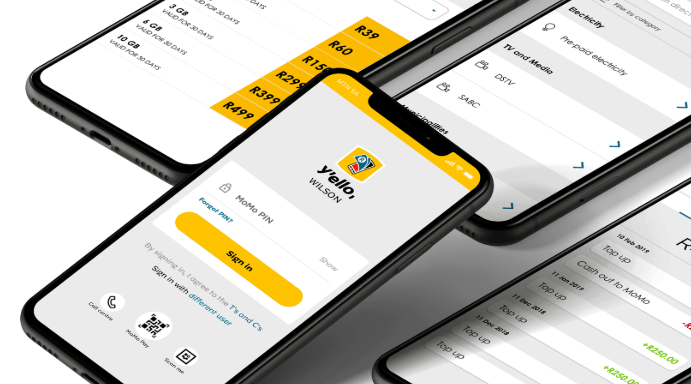 Must I be an MTN customer to use MoMo?
While it may be more convenient for you to be an MTN customer because of the USSD code, you can use MoMo even when you are not a customer of MTN. However, this is only possible through the MoMo app.
Can I use MoMo without airtime?
You do not have to have airtime before you can use MTN MoMo. If you are using the USSD code – *120*151#, it is free but if you are using the app, you need to have data.
What are the services MTN MoMo offers?
MoMo offers so many services, including the following:
Sending and receiving money to and from other MoMo customers
Withdrawing money via ATM
Making bill payments, including DSTV, electricity, and other utility charges
Purchases of MTN airtime and bundles
For any assistance,