Prophet Shepherd Bushiri, popularly known as 'Major 1', is the founder of the South African-based church, Enlightened Christian Gathering (ECG). He has attracted the attention of a lot of people around the world with his luxurious lifestyle and acrobatic 'miracles.' Prophet Bushiri is one of the spiritual sons of UK-based clergy, Prophet Uebert Angel, and is speculated to be among the richest pastors in Africa and also one of the most affluent people in South Africa.
Since 2015, the prophet had faced a lot of career-threatening controversies but finally, in 2019, he started facing what looks like one of the most serious scandals that led to his arrest (with his wife, Mary Bushiri) on February 1, 2019. They were released days later, on February 6. However, Prophet Shepherd Bushiri and his wife were re-arrested in October 2020 on fresh charges. He consequently jumped bail and fled South Africa to his home country, Malawi, where he was also arrested in November 2020.
Before His Arrest, Prophet Shepherd Bushiri Lived an Extravagant Lifestyle
Before his arrest by South Africa's Directorate for Priority Investigations also called HAWK and subsequent disappearance from the country, Prophet Bushiri had been able to build a net worth of $150 million and is known for wearing expensive designer shoes and suits, some of which are coated in diamonds. Bushiri also owns a fleet of very expensive cars like a Royce Rolls, Aston Martins, and Mercedes Benz. He also owns expensive houses, hotels, and some businesses which he claims are the sources of his wealth.
In 2017, Bushiri gifted his five-year-old daughter a Maserati luxury vehicle, a very unconventional gift to give a five-year-old. Bushiri also owns private jets. It is important to note that his acquisition of the jet is one of the reasons he and his wife are currently undergoing trial.
Bushiri Was Arrested For Fraud and Money Laundering
On the 1st of February 2019, Bushiri and his wife were arrested at their R1.3 billion South African resort, Sparkling Waters Hotel and Spa, in Rustenburg, the North West, for money laundering, fraud, and theft. He was also arrested for contravention of the Prevention of Organised Crime Act (POCA), which he was said to have committed in 2015. As a result of his arrest, his church members launched a protest on the streets of South Africa, claiming that their pastor had been arrested because he is rich. They even threatened to boycott the country's elections, if he was not released.
Before his arrest, a lot of controversies surrounded Prophet Shepherd Bushiri. In 2015, he was said to have contravened exchange control regulation by paying a swooping sum of $1,147,200 in cash as part payment for his private jet.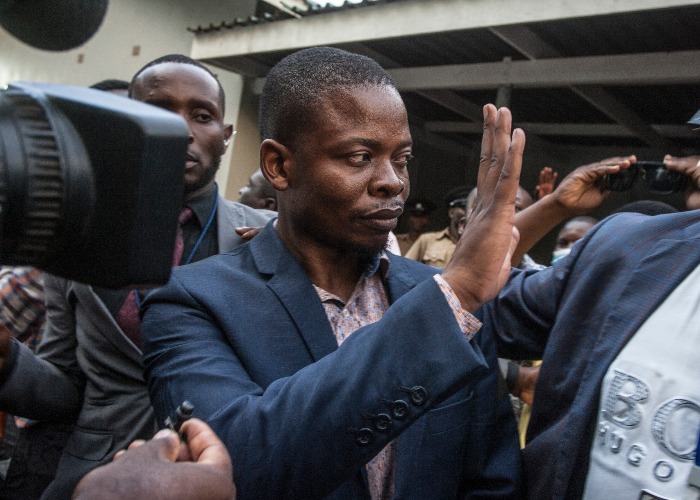 In 2017, Bushiri allegedly told members of his church he wanted to make them millionaires, and all they needed to do was invest R100,000 and in 30 working days, they would get back 50% interest. Typically, a lot of members heeded the call and invested, however, to date, no one has received any payment of any kind.
In December 2018, during one of his weekly services which usually has thousands of people in attendance, there was a thunderstorm and while people were trying to find shelter, about three women died as a result of a stampede and before the police arrived at the scene, the bodies had been taken to a private mortuary and the service held as though nothing had happened. The church was later shut down for about four weeks after which they resumed normal activities.
Again, the prophet was accused of transporting an estimated sum of R15 million to his home country, Malawi, every month with his private jet, an accusation that he denied. All these and more prompted the HAWKs to launch an investigation against Prophet Shepherd Bushiri in 2018. After his arrest, he faced the Specialised Commercial Crimes Court in Pretoria, and on the 6th of February 2019, he and his wife were granted bail of R100,000 each.
His Assets in South Africa Were Seized By the Authorities
In the course of their ongoing trial, Bushiri and his wife violated bail conditions and fled to his home country Malawi, claiming their lives were no longer safe in South Africa. The couple actually handed themselves over to the police in Malawi, after which they were arrested and released on the premise that their arrest in Malawi was illegal. For violating bail conditions, Prophet Bushiri's properties were confiscated.
In 2019, before Bushiri's escape to Malawi, the Asset Forfeiture Unit (AFU) already had its eyes on his luxurious cars and houses as they had already started seeking permission to seize these prized assets, including the private jet. As a result of violating their bail conditions, the state magistrate ruled that Prophet Shepherd Bushiri has forfeited his mansion in Pretoria worth R5.5 million ($350,000; £260,000) which was tied to their bail. This house had several of Bushiri's expensive luxury automobile collections in it, including include:
Rolls-Royce Ghost – R9.92 million
6.6-liter twin-turbocharged V12 engine
torque pound-feet of 575
Can drive at 0-60 mph in 4.8 seconds
Mercedes-Benz G-Wagon – R1.76 million
7-speed transmission system
Can drive 0-60 mph in 5.9 seconds
4.0-liter solid V8 bi-turbo engine
416 horsepower
Aston Martins Volante – R4.49 million
6.0-liter twin-turbo V12 engine
600 horsepower
516 pound-feet torque
Can drive up to 0-60 mph in  3.9 seconds
Bentley Flying Spur – R3.71 million
4.0-liter V8 cylinder engine
521 horsepower
502 lb-ft of torque
Can drive at 60mph in 4.6 seconds.
Porsche Panamera – R1.64 million
3.0-liter V6 engine
8-speed automatic shifting manual transmission system
4 doors
Ferrari 360 Modena – R1.3 million
275lb-ft @ 4750rpm torque
Six-speed manual gearbox (F1 optional), rear-wheel drive transmission
V8, naturally-aspirated, 3586cc engine
Lamborghini Murcielago – R3.5 million
6.2 L–6.5 L V12 engine
6-speed manual transmission
6-speed e-gear automated manual transmission
Prophet Shepherd Bushiri Has Also Been Barred From Using His Private Jet
The self-styled millionaire businessman and pastor has also been barred from using his private jet until the end of his trial. This is because this jet is one of the major causes of his current legal problems. By paying $1,147,200 cash for the private jet in 2015, he is said to have contravened the Prevention of Organized Crime Act. Before the confiscation, the jet was parked at a private hangar at Lanseria Airport, outside Johannesburg.
Not All of Bushiri's Properties Were Confiscated
Before Prophet Bushiri's disappearing act to Malawi, he had already moved two of his most expensive cars to his home country. They are:
Bentley Bentayga Limited Edition – R4 million
6.0-liter W12 petrol engine
Can drive up to 0-60mph in 4.0 seconds
Well-designed gearbox that can longitudinal and laterals angle up to 350.
Maserati – R5 million
2,979 cc V6 twin-turbo engine
Can drive up to 345 bhp (257 kW; 350 PS) at 5750
Can drive up to 60mph in 6 seconds.
Also, Bushiri's house in Malawi worth R11 million was not seized. It is no news that he acquired three private jets within the space of two years, one of which he has been barred from using. The other two private jets are not part of the properties that were seized, his third private jet that was acquired in 2016, is worth $37 million. The exact price of the other private jet is not known.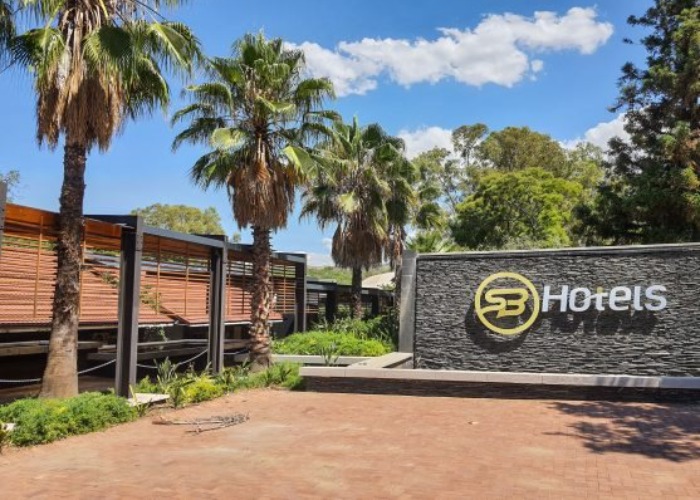 His R1.3 billion Sparkling Waters Hotel and Spa, located at the foot of Magaliesberg Mountain in North West, was also not confiscated by the authorities.
Prophet Bushiri Does Not Care About His Seized Properties
As a result of these legal scandals, Prophet Shepherd Bushiri has lost properties worth up to $355,000, but according to him, his right to life is more important to him than any asset. Bushiri who is currently enjoying bail without conditions in Malawi said he and his wife had to run to their home country in a bid to protect their lives as they no longer feel safe in South Africa. He also believes that the justice system in his country Malawi is fairer.
When he was asked how he managed to leave South Africa, he said God knows how he protects his people. Bushiri and the members of his congregation believe that all of these are persecutions against the man of God. The self-proclaimed prophet has stated some conditions that must be met before he considers returning to South Africa, in his conditions, he said that the judge and police handling his case should be changed.
While his online church meetings still hold and his members still believe that their pastor is being persecuted, only time will unveil if Prophet Shepherd Bushiri is guilty or not.