Jub Jub allegedly raped Amanda Du-Pont severally for two years in the course of their relationship. The actress made the revelation following the musician's interview with Mac G, where he claimed Du-Pont left him because he smashed her. 
Amanda's friends, family, and online fans have continued to show her great support since she made the shocking revelation. Jub Jub has also apologized to her for bringing up matters about their failed romance in the public space, however, he kept mum on the rape allegation.
Inside Jub Jub and Amanda du Pont's Relationship
Jub Jub and Amanda Du-Pont started dating in the early 2010s. Not much is known about their romance then as they kept their affairs away from the public for the most part.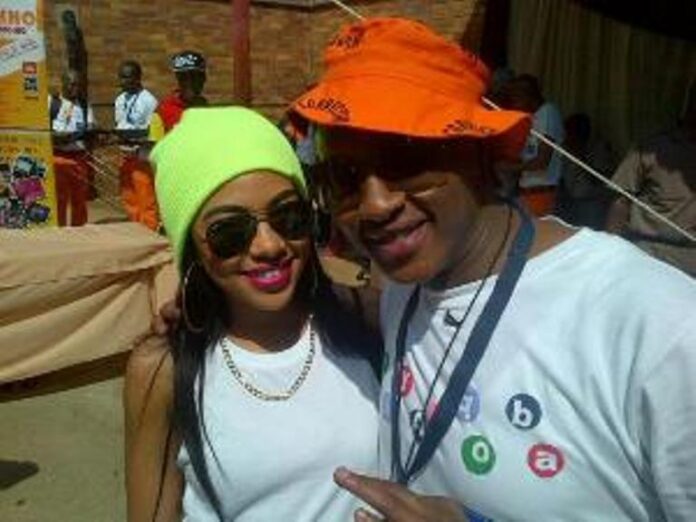 While the South African hip-hop artist claimed in a 2021 interview that Amanda left him because he smashed her and that she saw a picture of him and Kelly Khumalo together, Du-Pont later opened up in a 17-minute-long video about the real cause of their separation.
She alleged that the presenter raped her for two years and that he also abused her physically. D-Pont said she eventually made up her mind to leave the relationship after he attacked and strangled her.
The actress mentioned that she was afraid to leave Jub Jub during the times he abused her because he had threatened her and that she was also afraid of his mother who she alleged uses muthi.
Amanda's Revelation was Triggered by Jub Jub's 2021 Interview
Amanda and Jub Jub started dating in early 2010. Though the exact year they broke up is not known, it's no news that the hip-hop started dating Kelly in 2010 while he was still dating Amanda and that Jub Jub and Du-Pont had separated by 2017 when the musician was released from prison for culpable homicide.
After Jub Jub's interview on "Podcast and Chill with MacG" where he claimed he smashed her, Du-Pont publicly came out to share her own truth in a video she shared online and admitted that the only wrong thing she did was to keep quiet about her ex-boyfriend raping and abusing ever since they broke up.
Podcast and Chill is a YouTube channel owned and hosted by MacG (Macgyver Mukwevho), a broadcaster and former radio DJ.
She disclosed that she also had an abortion as a result of the rape incident. The actress, on February 2023, opened a rape case against the Uyajola 99 host at the Brixton police station.
Amanda du Pont Claimed Jub Jub Apologized to Her 
Amanda claimed in her criminal case statement against Jub Jub that the TV personality apologized to her for raping her. She alleged in the statement that she and the hip-hop artist met through a mediator after he was released from prison in 2017.
Du-Pont further stated that she had asked Jub Jub if he knew or acknowledged that he raped her and he admitted by apologizing to her.
Meanwhile, Jub Jub is yet to either confirm or deny raping the actress. He literally shied away from talking about the rape allegation in an apology statement he released after his interview with Mac G.
While he admitted he shouldn't have discussed his affair with Du-Pont publicly, he carefully avoided talking about the allegation. The police have since confirmed that a rape case had been opened, however, at the time Du-Pont filed the case, no arrest had been made.
There is no current update on the case, however, Amanda is not the first woman to accuse Jub Jub of physical abuse. Three other media personalities, Masechaba Khumalo, Bonokuhle Nkala, and Refilwe Khumalo, also came forward on social media with similar allegations against the Soweto-born star.