M-Net has come up with some very fine shows over the years, but until 2020 when Legacy first hit the screens as its first Telenovela, there was nothing of the sort seen. Definitely DStv's biggest and most anticipated production of 2020, there is hardly any reason one shouldn't watch Legacy. It is an original M-net production which has already got a massive following in South Africa and other parts of the world.
The show was first aired on September 21, 2020. Legacy is still in its first season, and it revolves around a very wealthy family and its fight over the business empire of the patriarch as he steps aside. Even before it first hit the screens, the trailer of the show has already started attracting fans, with many not sure where and how to watch Legacy.
Name of show: Legacy
Creators: Tshedza Pictures
Debut Year: 2020
Current Season: 1 (200 episodes)
Channels: M-Net 102
Airing days and time: Mondays to Thursdays (7 pm to 7:30 pm)
Legacy Is An Authentic South African Story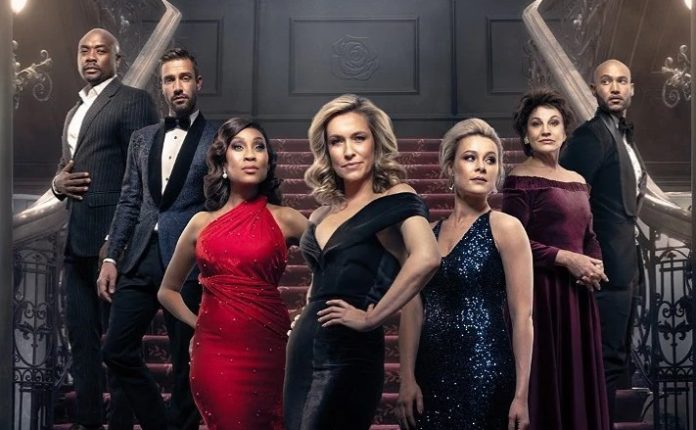 The new M-net Telenovela tells a story of South Africa from a distance. It centers around a multicultural and multiracial family, which has gone to war with each other over the wealth it has. It is a story of the legacy of the family.
Sebastian Price is a wealthy man who also doubles as the patriarch of the Price family, a super-wealthy family. The fortune of the family is through its business empire, which Sebastian started when he was a young man in his late twenties. Age is catching up on the patriarch, and he is due for retirement anytime soon.
The problem, however, is that the silver fox has an ex-wife who will do anything together with her daughter to ensure that the son of the second wife, whose case is made worse by the fact that he is a playboy, doesn't take charge of the company, Legacy Investment. She supports her own daughter, who is both strong and ruthless. This becomes a catalyst for a bitter war that ensues on who would take control, leading to a bitter rivalry, betrayal, revenge, and lies, that would all have more consequences than anyone would expect.
This is most especially as Msizi Zulu (Siyabonga Thwala), who has been announced as the acting CEO, is not ready to let go of the position easily. While the storyline is something relatable and not necessarily something entirely new, it is told from a different angle, which makes it interesting on one hand, and something almost completely new on TV, on the other.
You Can Watch Legacy On Different Channels And Platforms
One could watch Legacy on M-Net on DStv (101) Compact Plus, Compact, Family, and Access between September 21 and September 24, 2020, when it made its debut. The idea behind this was to ensure that everyone got to enjoy the launch of what is totally a different show on the network. However, the show is mostly aimed at DStv Premium customers, since it is only with that subscription that you get to watch Legacy.
Apart from your decoder, you can also access it by streaming directly from the DStv and Showmax. With the show still on its first season, one can get to watch everything from the first episode to the current episode through different devices on the aforementioned platforms. Each Friday, four new episodes are added and so you can be kept up to date with the show.
Legacy airs from 7:30 to 8 pm on  M-Net 102, on DSTV. With this schedule, other shows on the network were adjusted to provide space for the show, as a result of the importance attached to it. This means that shows like The Single Wives South Africa have been pushed forward to create a slot for the new show.
For those unable to access the show on M-Net because of geographical location, most especially international audience, there is an option of accessing it online on Showmax or DSTV Now, as stated.
Watch Legacy Each Day From Monday To Thursday
The show, which has been rated 13, made its debut on September 21 at 7 pm on the aforementioned channel, although the trailer was dropped a few months prior. Since then, it is aired each day, from Mondays to Thursdays. Each episode is 30 minutes long.
Needless to say, the show is expected to be on our screens for quite a while. This is because although now in its first season, it has been commissioned for 200 episodes, meaning that more seasons are coming soon. After this, there is the option for the show to renew for more seasons and episodes.
For now, there is no reason to believe that the Legacy will not maintain its days and time on the channels on which it airs.
Legacy Is Packed With Many Great Talents
It also boasts of some amazing talents, some of which are veterans in the business, while others are not so much. Here's a quick rundown at other actors and stars you would come across on the South African show:
Deon Lotz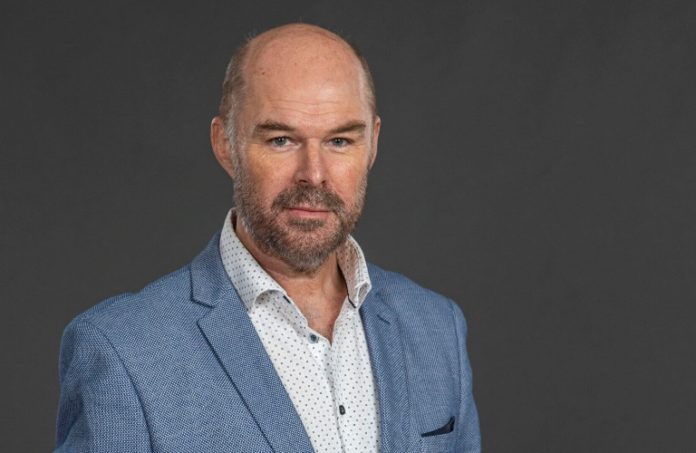 Real Name: Deon Lotz
Character Portrayed: Sebastian Price
Date of Birth: July 20, 1964
Age: 58 years old
Place of Birth: Cape Town, South Africa
Legacy is a story that revolves around the character of Sebastian Price as portrayed by award-winning South African actor, Deon Lotz. He is the owner of Legacy Investment and his imminent retirement from the company is what brings about the entire drama.
 Michelle Botes
Real Name: Michelle Botes
Character Portrayed: Angelique Price
Date of Birth: October 12, 1962
Age: 60 years old
Place of Birth: Cape Town, South Africa
Angelique is the first and former wife of Sebastian Price, and she has a hand in the founding of the family's business, Legacy Investments. Because of this, she does not only see herself as a part-owner of the company but wants her daughter in charge.
Kgomotso Christopher
Real Name: Kgomotso Christopher
Character Portrayed: Dineo Price
Date of Birth: March 25, 1979
Age: 44 years old
Place of Birth: South Africa
Kgomotso has been a great actress through the years who gained recognition for her role in Isidingo. In Legacy, she plays the second wife of Sebastian. She has been married to him for 20 years, and now does not see any reason why she should not secure Legacy Investment for her children.
Mary-Ann Barlow
Real Name: Felicity Price
Character Portrayed: Mary-Ann Barlow
Date of Birth: 1974
Age: 49 years old
Place of Birth: Harare, Zimbabwe
Easily one of the favorites of the show, Barlow portrays the oldest daughter of Sebastian Price. She is strong-willed and often ruthless, but she is faithful to the family business and loyal to her family. She doesn't mind moving mountains to keep the family business in the family. Felicity is also her father's favorite.
Anton David Jephta
Real Name: Anton David Jephta
Character Portrayed: Sebastian Price Junior
Date of Birth: 1986
Age: 37 years old
Place of Birth: South Africa
Better known as SJ, Junior is the son of the patriarch of the Price family with his second wife, Dineo. He looks everything that a good son should be, and he is important in keeping his family together. But there is more about him than the eye sees at a glance.
Reandi Grey
Real Name: Reandi Grey
Character Portrayed: Elizabeth Price
Place of Birth: South Africa
Reandi might not be the greatest or most famous actress out there, but she's sure to capture ones fancy when you watch Legacy. She is Sebastian's daughter with his ex-wife, and she grew up with her mother.
Jay Anstey
Real Name: Jay Anstey
Character Portrayed: Lexi Price
Date of Birth: February 13, 1991
Age: 32 years old
Place of Birth: South Africa
As an actress, Jay Anstey does not need so much of an introduction. On the show, however, the Hell Trip actress portrays Lexi Price, the youngest daughter of the family, who was brought up by Sebastian and Dineo. She has no interest, whatsoever, in being a part of the family business.
Siyabonga Thwala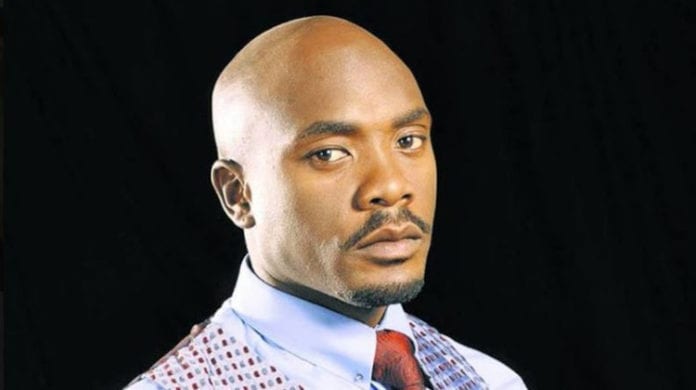 Real Name: Siyabonga Thwala
Character Portrayed: Msizi Zulu
Date of Birth: 8 September 1969
Age: 54 years old
Place of Birth: Umlazi, Durban, KwaZulu-Natal, South Africa
A fantastic and award-winning actor who rose to fame thanks to his role in favorite South African TV show, Isibaya, Thwala is another great face on the show, who takes the role of Msizi Zulu, an ambitious fellow who rose from poverty and would do anything to ensure he doesn't go back there.
Other Important Things To Know About The Telenovela
Legacy is one of DSTV's biggest shows of 2020
This show is the biggest DSTV production of 2020, and the first of its kind. Although the financial implication of the show is not known, it is known, as already stated, that the show has been commissioned for 200 episodes.
A great crew was assembled for the show
Since 2018 when work started on the production of the show, some of the best individuals in the business were brought in to help out. Emmy-nominated writers of The River,  Gwydion Beynon, and Phathu Makwarela are behind the writing of the show while SAFTA award-winning director, Johnny Barbuzano, is also the director.
A creation of Tshedza Pictures, the M-Net telenovela was written by Gwydion Beynon and Phathu Makwarela. The amazing duo has been behind works such as The River, which earned them recognition in the international scene, becoming the first and only South African telenovela to be nominated for an International Emmy Award.
The cast brags of award-winning actors
Beyond just having great creators, Legacy also boasts of great actors. There are some, among the cast members who are still young on the screen, but good numbers have won different awards. Deon Lotz is a multi-SAFTA winner, Michelle Botes is a recipient of the Duku Duku Award, among others, while Kgomotso Christopher has multiple Golden Horn Award.