Cathy Mohlahlana (born 7th of January sometime in the 1980s) is a South African news presenter and award-winning journalist who is mostly known for her time with eNCA where she worked as a prime-time evening news presenter. Just as her exact date of birth is unknown, it is also not known if she is married or not.
Cathy began her career as a freelance copywriter for online businesses while in college. She also worked as an anchor at a college radio station at the time. Cathy has gone on to establish herself as one of the foremost broadcast journalists in the country. Let's explore more about the seasoned media personality and what she is up to these days.
Summary Of Cathy Mohlahlana's Bio
Full name: Cathy Mohlahlana
Gender: Female
Date of birth: January 7th
Place of Birth: Gauteng, South Africa
Ethnicity: African
Nationality: South African
Alma mater: Wits University
Academic Qualification: International Relations and Political Sciences
Occupation: Media Personality; Broadcast Journalist; Radio Presenter; TV Anchor
Previously Worked For: Radio 702; Kaya FM; eNCA
Current Channel: Newsroom Afrika; SAfm
Famous for: Her time with eNCA where she worked as a prime-time evening news presenter
Twitter: @CathyMohlahlana
She Grew Up In Polokwane And Was A Public Speaker In High School
Not so much is known about her early life and information about her family is not public knowledge. The only known fact is that even though she was born in Gauteng, she moved to Polokwane at the age of six and registered at a boarding school. After her primary education, Cathy Mohlahlana attended Capricon High School where she was known for public speaking as a member of the debate society.
Her exploits as a speaker in high school became her motivation to pursue a career in journalism and despite not studying journalism in college, she stuck to that passion and built a career around it.
Cathy Mohlahlana Began Her Career As A Teenager
Mohlahlana's exploits in the radio and television industry are attached to her talents and passion for broadcast journalism rather than her academic degree. The beautiful news anchor is an alumnus of the University of Witwatersrand in Johannesburg and graduated from the institution with a Bachelor's degree in Politics and International Relations.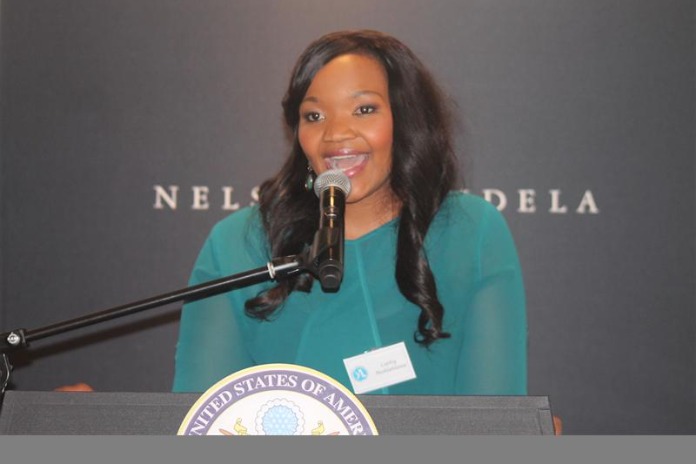 However, being passionate about reporting and journalism – as was evident from her high school extracurricular activities – she persisted with her dream. She juggled her studies with part-time jobs at radio stations and she has now become a sensational radio and television personality, well-known in the South African media industry.
As mentioned earlier, the TV presenter graduated from Wits University and that's where she began her career in journalism. As a first-year student at the university, the dynamic anchor started off as an online copywriter and content creator, working freelance for blogs and websites. She also worked as a radio anchor before she was discovered by Radio 702, a commercial FM radio station based in Johannesburg. She began working with them as a reporter and then as an anchor for the station's Eyewitness News.
This would be the beginning of a very successful career path as she would later work with another Johannesburg-based commercial FM radio station – Kaya FM. Due to the way Cathy Mohlahlana withholds information about herself from the public space, the exact times and periods she moved jobs or worked in these media organizations are not available at the moment.
Through Her First TV Presenting Job At eNCA, Cathy Mohlahlana Has Received Recognitions
As her profile rose within the South African media industry, Mohlahlana got opportunities to work in television. Her first job on TV was with the eMedia Investments' 24-hour television news channel, eNews Channel Africa (eNCA). She teamed up with the channel in 2011 (the exact month or date is unknown) and worked with them for about eight years before she left. While at eNCA, Cathy Mohlahlana covered major national headlines such as the Oscar Pistorius murder trial and the life and times of former South African president, Nelson Mandela.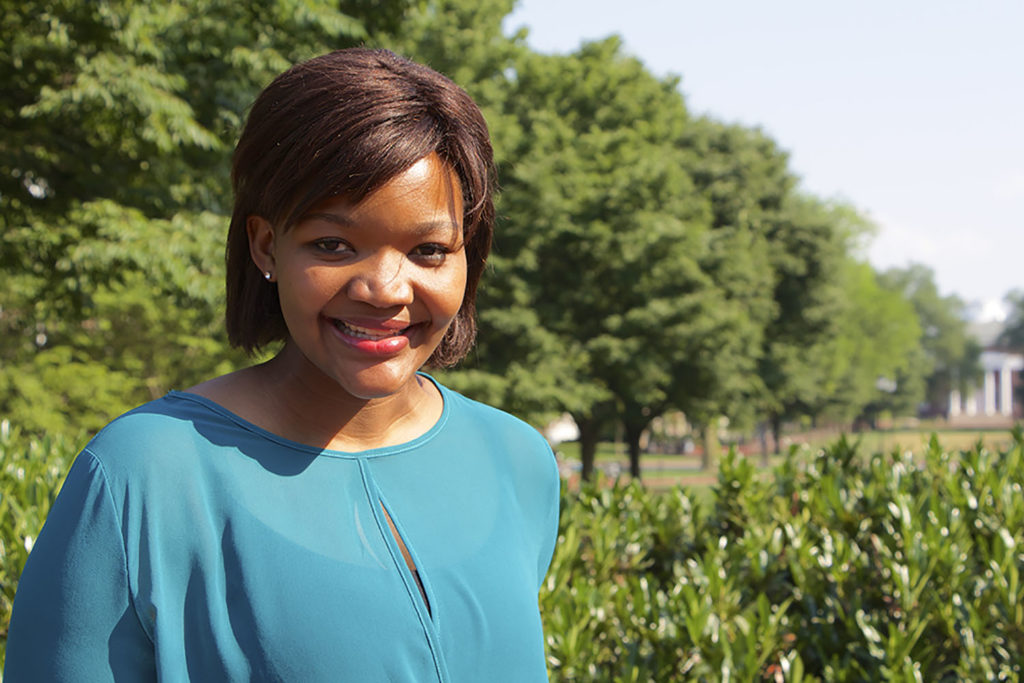 She also hosted primetime shows on eNCA, including NewsNight, an evening news bulletin program on the channel. Other gigs she was part of include hosting weekly programs on the channel, such as Week-In-One and #Africa.
Her efforts in the industry have not gone unrecognized as she has so far been picked by colleagues and stakeholders in the radio and television industry for a couple of awards. In 2009, she won the Radio Journalist of the Year Award at an annual award event organized by the National Press Club.
In 2012, she was among the privileged few selected to take part in the CNN Journalism Fellowship and two years later, she was among those selected as a fellow for Young African Leaders Initiative (YALI), a signature project of the former president of the United States of America, Barack Obama, which is designed to inspire the next generation of African leaders. In 2015, Cathy Mohlahlana was recognized by Destiny Magazine as one of the "Top 40 Women Under 40".
Here's A List Of The Recognitions Cathy Mohlahlana Has Received In Her Career So Far
National Press Club Radio Journalist of the Year award – 2009
CNN Journalism Fellowship – 2012
 Fellow of Barack Obama's Young Africa Leaders Initiative (YALI) – 2014
"Top 40 Women Under 40" by Destiny Magazine – 2015
Most Influential Young People by Avance Media –  2017
Where Is Cathy Mohlahlana Now, Is She Still With eNCA?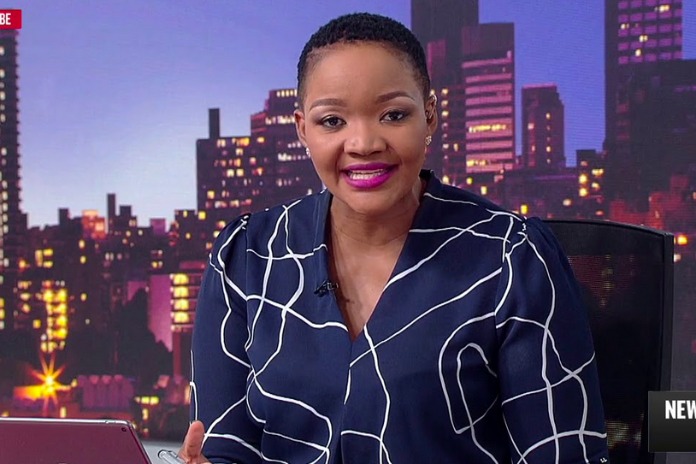 After working with eNCA for eight years, between 2011 and 2019, the award-winning TV presenter left the media house. Following rumors and speculations that the news anchor, alongside her colleague, Thulasizwe Simelane, will be leaving the channel, the media house confirmed that there was substance to the rumors through a statement on the 1st of March 2019.
Although her reason for leaving the channel that gave her a platform to grow was not given, the statement signed by the acting eNCA editor at the time, Jeremy Maggs, indicated that they parted on amicable terms. It stated that they (Cathy and Simelane) would leave office on the 29th of March 2019, wishing them the best in their future endeavors.
In her statement, Cathy Mohlahlana appreciated eNCA for making her better and preparing her for a future in journalism. She particularly mentioned her trip to the United States as a fellow of the YALI as one of the gifts she received from eNCA that she would never forget.
Currently, she works at the 24-hour digital satellite television news channel, Newzroom Afrika where she anchors The Pulse alongside Stephen Grootes, and Newz@Prime. She also anchors a Sunday morning show, Editor's Choice. Besides her work on Newzroom, Cathy Mohlahlana also hosts a daily radio morning show on SAfm – The Talking Point. 
Away from her TV and journalism career, Cathey also devotes her time to youth development, education, and empowerment. The multi-faceted young lady is involved with an NGO that is concerned with education for the less privileged youths in rural areas. They build schools and conduct youth empowering programs focused on skills acquisition.
Her Personal Life Is A Mystery
The love life of Cathy Mohlahlana is actually a mystery. She has not been linked to any man and her relationship status remains unknown. This is quite surprising for such a successful and beautiful lady as one would have expected that she would be taken at this time.
However, there is a possibility that she is focused on her career and doesn't want the decision of a relationship at the moment. On the other hand, the gorgeous radio and TV anchor may have gotten married and kept it under wraps. The second fact won't come as a surprise because nothing could be taken for granted.