Khanya Mkangisa is a South African Actress, TV presenter, and model famous for being part of the e.tv team for a game show titled 'I Love South Africa', along with South African legendary comedian Joe Mafela and actress Bonnie Mbuli.
Despite being no stranger to controversies, Khanya Mkangisa remains one of South Africa's loved stars. This is evident in her social media following which runs over 1.4 million on Instagram alone. Despite her personal struggles, Mkangisa has been able to endear fans to herself with her career as an actress and media personality.
Summary of Khanya Mkangisa's Biography
Full name: Khanya Mkangisa
Gender: Female
Date of birth: March 13, 1986
Current Residence: South Africa
Birthplace/Hometown: Peddie (Eastern Cape, South Africa)
Khanya Mkangisa's Age: 37 years old
Ethnicity: African
Nationality: South African
Zodiac Sign:  Pisces
Sexual Orientation: Straight
Religion: Christianity
Marital Status: Unmarried
Khanya Mkangisa's Parents: Vuyokazi Mkangisa (mother)
Profession: Actress, TV presenter, and model
Khanya Mkangisa's Height in Inches:  5′ 7″

Khanya Mkangisa's Height in Centimetres: 170
Khanya Mkangisa's Weight: 56 Kg/ 124 lbs.
Body measurements in inches: (Breast-waist-hips) 33-25-35
Bra Size: 32B
Shoe Size (UK): 7
Eye Color:  Black
Hair Color: Dark Brown
Famous for: Being part of the e.tv team for a game show titled 'I Love South Africa'
Khanya Mkangisa's Instagram: instagram.com/ilovekhanya
Twitter: twitter.com/khanyamkangisa
Facebook: facebook.com/KhanyaMkangisa
Facts You May Not Have Known About Khanya Mkangisa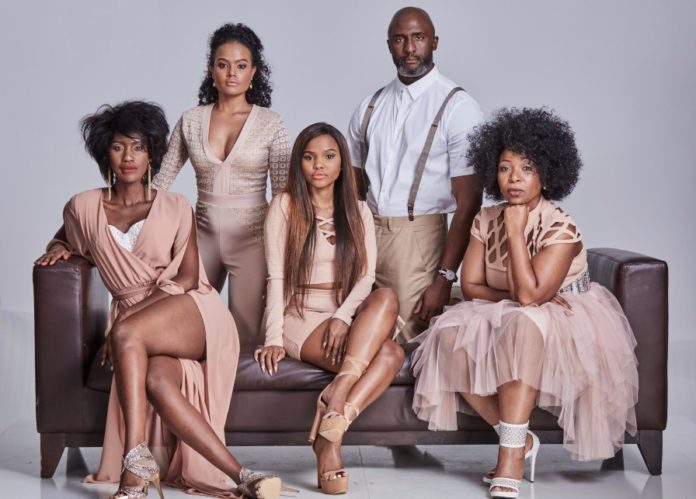 She was both good with academics as well as with extra-curricular activities
The South African actress and media personality was born on the 13th of March 1988 in Peddie, Easter Cape and was brought up as an only child of a single parent. At school, Khanya Mkangisa proved to be good both in and outside the classroom. While acing her tests, she remained active in school sporting activities. She would go on to earn a Bachelor of Arts degree in Motion Picture and Television from AFDA, Johannesburg.
Khanya Mkangisa began her career as a teenager
Khanya Mkangisa is a  typical proof of how good it always is to begin one's career early enough in life. As a young teenager, Mkangisa had already become very confident in front of the cameras. She made her TV debut as a youth show presenter on YOTV at the age of 14 and stayed with YOTV for three years and has since not looked back.
She Has More than a handful of acting credits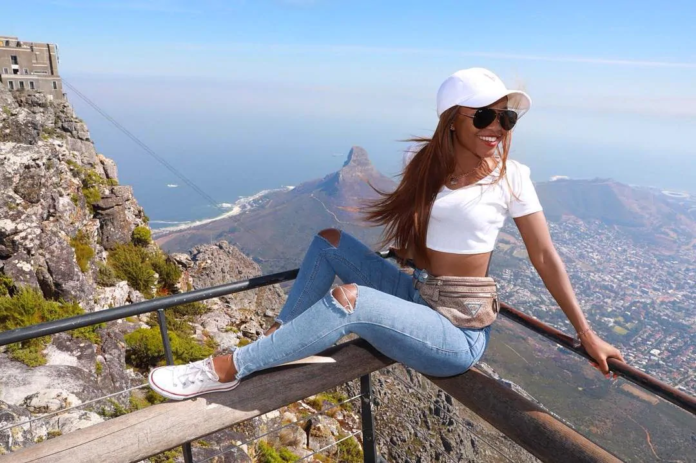 Khanya Mkangisa is obviously a successful entertainer. In 2012, she played the role of Nonhle in the TV series, Forced Love. In February 2013 she got a leading role in the second season of the SABC1 drama series 'Intersexions'. As a leading actress in the show, she was also the only actor to appear on the series on five episodes. Prior to this, she acted as Asanda in Zone 14 (SABC1) and played Nonhle Minola in Forced Love (SABC1) in 2011 and 2012 respectively.
Mkangisa in 2013 portrayed the role of Mpilo Cele in Zabalaza and Aphiwe Nzimande in Isidingo (SABC3) | 2014. Also in 2014, she appeared in Step Up to a Start Up as Joy Rammala. Her 2015 credit includes Nolitha in Rockville (2015). The year 2016 saw Khanya Mkangisa portray the role of Lindiwe in a TV series titled, Doubt where she appeared in 13 episodes. Her other notable appearances include The Lab, uGugu no Andile, Mzansi Love Stories (e.tv) and Zone 14. In recent years, she is better known for her role in The Queen.
As a presenter, Khanya has had to host and present shows like Shield Teen No Sweat Dance Challenge (e.tv), Hectic Nine-9, and Knock Knock. Khanya's star power has seen her become an ambassador to many brands; she was the IMAN Cosmetics Africa brand ambassador from 2012 to 2013.
Read Also: What South African Soapie Actors And Actresses Earn is Unbelievable!
She Faced Challenges while making a transition as a child star to a mature actress
This is a problem commonly faced by entertainers especially in Hollywood where Disney child stars often struggle to land adult roles as they grow. Khanya Mkangisa revealed in an interview that she went through this challenger as well. She revealed that she didn't mind the challenge as it was only helping her to prepare for longevity in the entertainment industry.
Khanya Mkangisa Has Had Several Run-ins with the law
Khanya Mkangisa is known for getting entangled in controversies and has even been in police custody a few times. The year 2019 did not start well for the actress and media personality as she was involved in a hit and run as early as January. As per reports, she allegedly rammed into an orange BMW belonging to her neighbor named Khanya Mkangisa and rode off without looking back. According to Cosmopolitan, the incident forced her to spend a night in a holding cell at Randburg Police Station and later denied the allegations.
Before the middle of the year, reports surfaced again that Mkangisa found herself on the wrong side of authorities. This time, it was for DUI. Videos of her getting arrested by authorities soon went viral online. She later accepted wrongdoing and apologized for her behavior online but explained that she did not like the way the situation was being handled by both the authorities and the media. Later in September 2019, she revealed that the incident caused her to lose a few gigs.
Mkangisa visited Nigeria for the first time in 2019
In September 2019, the actress for the first time visited Nigeria. She had gone to Lagos to attend the Jozi to Quilox weekend festival. She documented her trip online and also criticized the xenophobic attacks that made headlines during the time.