In South Africa today, it is very well known that many crimes go unpunished. This could either be because the criminals got away before the arrival of the authorities or are able to fight their way out of trouble. Whatever the case may be, the need to keep the people of South Africa and their properties safe has become a top priority. Authorities are thereby asking the general public to contribute to this fight. They have come up with a plan to keep crime in check by educating or showing citizens some of these criminals in South Africa so that anywhere they are spotted, the citizens can help the police to put them behind bars and create a much safer society.
Therefore, in an effort to get these criminals behind bars and ensure that they never hurt anyone ever again, the South African Police Services have compiled and come up with a national list of the 25 most wanted criminals in South Africa who are connected to various serious crimes and offences around the country and have evaded the axe of the law up until now. These criminals have committed crimes ranging from murder, kidnapping, rape, fraud, etc and have both local and foreign nationals listed.
Police spokesman, Lieutenant General Solomon Makgale said a majority of these criminals are repeat offenders. He went on to say "it is vital that we put as many wanted criminals as possible behind bars. This will significantly reduce crime."
Lending a voice to the unity of the SAPS, Gauteng Police Commissioner, Lieutenant General Mzwandile Petros, said: "We appeal to the public to keep their eyes and ears open and to assist us in apprehending these suspects". He said it the moral and civic duty of the citizens to bring forward any information they have about any criminal who is out there. However, if anyone was found harbouring or aiding these suspects, such persons will also be brought to book.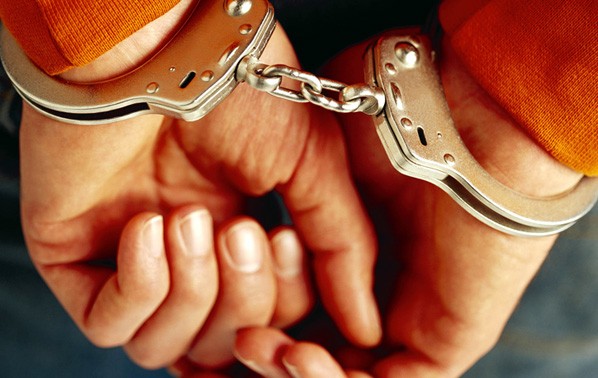 In return, he assures the citizens and inhabitants of South Africa that every information will be strictly confidential and followed up with all the seriousness possible since the Police Force already has a unit dedicated to checking out all the information that comes in. The unit named Crime Line was launched in June 2007. It is structured in such a way that the name or phone number of the sender of the information is automatically deleted to protect the sender. Since its launch, the crime line has helped in the capture of over 1,050 suspects. Take a look at the suspects:
Photos And Brief Look At Some Of The Most Wanted Criminals In South Africa
1. Ziyad Johardien is a convicted child rapist in Mossel Bay. He failed to appear in court for sentencing in 2010 and has been on the run ever since.
2. Nomhimbi Beauty Arosi is suspected to have committed murder. She has been on the run since 2003.
3. 26-year-old Lesolomane Francis Moloi from Vanderbijlpark was arrested for armed robbery but escaped from the Bloemfontein High Court after overpowering two women police officers.
4. Shadreck Guveya is wanted for a murder committed in 2012 in Inkamvelihle, Eastern Cape.
5. Aavon Simon Ngwenama is wanted for rape in 2009 in Hendrina.
6. Solly Nkanyane is wanted for rape in Booysens, Gauteng. He has been on the run since 2011.
7. Leon Schimper is wanted for fraud in 2008 in Klerksdorp, North West. The intricacies of Schimper's case is unknown but since he is listed along with murderers and rapists, he must have his hands in something deep.
8. Victoria Ezeugo is another person wanted for fraud in 2010 in Klerksdorp, North West, to appear on this list.
9. Mateu Molatudi is wanted for a murder committed in 2013 in Apel, Limpopo.
10. Bete Molefe is also wanted for a murder committed in 2011 in Lehurutshe, North West.
Anyone with information on the whereabouts of these suspects listed and the many others on the photo is urged to contact the respective investigating officer or alternatively contact Crime Stop at 08600 10111 or SMS the information to Crime Line 32211 at all hours. You may remain anonymous.
"These wanted suspects could be a family member, a friend, a neighbour, a colleague or somebody you spotted. Let the police know via Crime Line. Blow the whistle on them and let's get them behind bars," said Abramjee.
Help the Police to serve you better to have a greater South Africa!