Uzalo is one show that has millions of South Africans glued to their TV set for many years. It is considered one of the most-watched soap operas in the country, competing with popular TV shows like Generations, The River, and Isibaya. The telenovela, which began airing in 2015, is currently in its 7th season with over 1500 episodes. About Uzalo teasers for October 2021, there are lots of surprises and twists to catch up with.
Uzalo, which follows two families with different lifestyles in the same region, keeps getting interesting as each episode unfolds. Though the show's storyline has slightly changed over time, its central theme is one aspect that has remained untouched.
Uzalo Ended In September 2021 With Lots Of Uncertainties And Suspense
The first episode in September (episode 128) saw Iswidi making significant waves on the streets and Nyawo's union with Cocoa head to the cliff. Also, Gabisile became devastated after being let down by the one person she felt could understand and forgive her.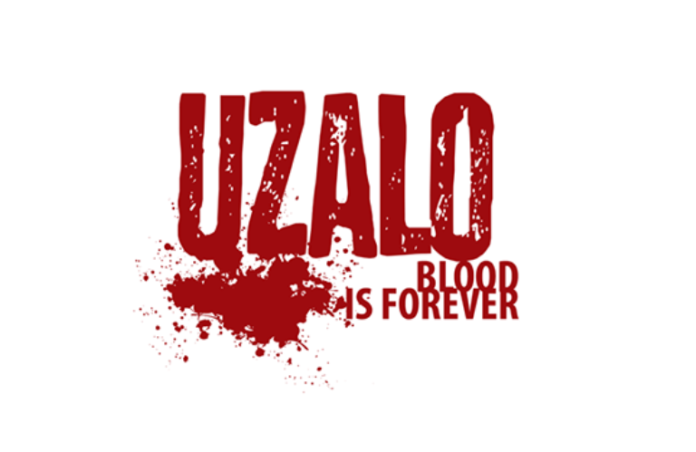 Hlelo kept viewers wondering if she was doing the right thing by coming out of her shell to tell Gabisile about her ugly past. Nyawo again fell for Cocoa's antics, spending every penny he had on her. Surprisingly, Zekhethelo and Pastor Gwala began avoiding each other, and it was noticed by the church members not long afterward.
Njeza and Nosipho also found themselves in an unpleasant situation caused by the former getting on the latter's nerves. Nkunzi also became furiously angry after coming across Iswidi's advert. As Nosipho and her man came to the point of no return, Sibonelo's dream of a well-to-do liquor brand was captured coming to an end. We also saw Pastor Gwala trying to get back with Zekhethelo as Gabisile rebuilds with Hlelo, who has been struggling. Nyawo eventually had his way by sleeping with Cocoa while Hlelo strives to find a better life in her new locality – KwaMashu.
Regardless of all that has happened, Njeza is not letting himself be a loser. Hlelo had a difficult time, but sadly, her sins are too dark to be cleansed. Nyawo was not ready to give up as he kept digging a wider debt hole to remain in the good books of a woman. Will Njeza and Nosipho get to resolve their differences? Will Hlelo be able to forge ahead amid her troubles? Will Nkunzi give up on Gabisile and move on with his life? What becomes of Sibenelo?
Uzalo teasers in October 2021 are expected to resolve these uncertainties and make subsequent episodes more compelling to watch.
Uzalo Teasers October 2021: What To Expect
There is a whole lot to watch out for in Uzalo in October. The show promises to treat viewers to various thrilling scenes and surprises.
Is MaMlambo getting attached to Smangaliso? 🤔 #Uzalo pic.twitter.com/EKejVnBkNp

— Uzalo- Mon – Fri 8:30pm (@Uzalo_SABC1) October 5, 2021
Episode 150: Friday, 1 October 2021
Uzalo opens up in October, with Nosipho and Njeza's differences resurfacing even after she had a successful event. We also get to see Nyawo trying to balance the advantages and disadvantages of ukujola. Meanwhile, MaMlambo, after spending so much time praying, eventually finds a little miracle.
Episode 151: Monday, 4 October 2021
This episode follows Sibonelo as he goes into a heist by himself. Meanwhile, Nosipho is not finding it funny after she tries to fight back. She underestimated her man and what she got in return left her in pain. Nyawo's girlfriend's constant demand is beginning to weigh him down, and now he finds it hard to maintain her needs.
Episode 152: Tuesday, 5 October 2021
Here we see the heist take place. Nosipho also eventually breaks down in front of her man as she can't keep up any longer. MaMlambo is captured trying her possible best to hide the baby from abazalwane.
Episode 153: Wednesday, 6 October 2021
Nyawo is fed up with how he lavishes money on his girlfriend, so he decides to save his pocket from running completely dry. The police give MaMlambo an unexpected response after she opens up about the baby saga. The diamond heist is on whether Sibonelo's group is ready or not.
Episode 154: Thursday, 7 October 2021
Njeza and Nosipho eventually decided to resolve their differences. Unfortunately for Sibonelo and his crew, Mondli ended up finding a piece of substantial evidence at the heist scene after they messed up the operation. Things are not okay with Hlelo as her demons start haunting her.
Episode 155: Friday, 8 October 2021
Here we see MaMlambo welcome a new member of her family. Njeza behaves in a very brave. Sibonelo gets the attention of the police.
Episode 156: Monday, 11 October 2021
Nosipho's effort couldn't yield the desired result after she dragged Njeza to the couple's seminar. In a bid to help out, Nkunzi makes an anonymous donation to help Gabisile's course.
Episode 157: Tuesday, 12 October 2021
Things take a turn for the worse between Njeza and Nosipho as he beats her up again. This led to Nosipho buying a gun. Meanwhile, Sibonelo's problems are beginning to make life unbearable for him.
Episode 158: Wednesday, 13 October 2021
The intimacy between Nkunzi and Gabisile is growing so fast. Board members of the church are not excited about Pastor Gwala's announcement. Sbu meets Njeza and also uses the opportunity to air his opinion about gender-based violence.
Episode 159: Thursday, 14 October 2021
Shlobo is seen talking about MaMlambo and her inexplicable new baby, and Hlelo overhears her. Nosipho is set for something new; she finds something interesting after exploring the Mjolo app. Will Sibonelo cower to the demands of Raphael?
Episode 160: Friday, 15 October 2021
Nkunzi and Gabisile's relationship is going strong like magic, and romantic dates have become a regular thing for them.  Mrs. Madlala is not having it again; now, she wants them to report a matter to the police. Sibonelo does not want any form of obstacle in his way. Hence, he comes up with a plan to do away with Raphael once and for all. Njeza, in a conversation, tells Nosipho how his past played a role in shaping him into the man he has become.
Episode 161: Monday, 18 October 2021
It isn't a good day for Raphael as he is arrested. He would realize that he's been set up.
Episode 162: Tuesday, 19 October 2021
Raphael threatens to deal with Sibonelo. Hlelo eventually discovers where MaMlambo's baby is while she is locked up.
Episode 163: Wednesday, 20 October 2021
Nosipho plays a good girlfriend by defending Njeza's character. MaMlambo was devastated on learning that she could be sent behind bars for 15 years for her good deed. Gabisile is finding it difficult to give love a chance.
Episode 164: Thursday, 21 October 2021
Nkunzi may give up on any other thing but not on Gabisile. MaMlambo learns of a harsh truth about Hlelo. Nosipho and Njeza's fight never ends; this time, it nearly led to a scary situation between them.
Episode 165: Friday, 22 October 2021
Sibonelo fails to make progress. Nosipho was not able to reach out to her family after trying several times. The day has finally come for MaMlambo and Hlelo to face their criminal acts while Gabisile thinks she is responsible for Hlelo's situation.
Episode 166: Monday, 25 October 2021
Pastor Gwala's plan was vehemently resisted. Is there anything we need to know about Mr. Mbatha? Sibonelo is not giving up on finding someone willing to pay for the stolen diamonds.
Episode 167: Tuesday, 26 October 2021
Gabisile sets out to look for help in Hlelo as she ends up getting in contact with an unlikely suspect. Abazalwane takes up Nosipho and Njeza's relationship and prays for the duo. Sibonelo desperately wants the diamond sold, so he seeks help finding a buyer.
Episode 168: Wednesday, 27 October 2021
Njeza and Nosipho are back again. Mr. Mbatha gets a staff who would assist in his personal life so that he can be taken seriously. Vusi discovers evidence on Mr. Mbatha that could cause him some nightmares. Gabisile is exhausted and has run out of options on Hlelo's situation.
Episode 169: Thursday, 28 October 2021
MaMlambo wants Nosipho to attend the GBV sessions, so she has to convince her. Sbu and Njeza want Sibonelo to give them a share of the deal. Sibonelo shows Nkunzi the distillery money.
Episode 170: Friday, 29 October 2021
Sibonelo suddenly makes his friends his enemies. A frustrated Pastor Gwala is not sure about God's plan for KwaMashu? Nosipho acquires a new perspective at the Gender-Based Violence group sessions.
Perhaps dating a powerful woman like Nosipho has triggered unhealed parts of his childhood trauma? Or someone who keeps him on his toes like Nosipho has made him face his insecurities? #Uzalo https://t.co/JnOBeEOdaJ

— Uzalo- Mon – Fri 8:30pm (@Uzalo_SABC1) October 5, 2021
Uzalo Actors/Actress And Their Characters
Masoja Msiza – Nkunzi Mhlongo
Menzi Brighton Biyela – Pastor Sambulo Gwala
Nyalleng Thibedi – Zekhethelo Mhlongo
Baby Cele – Gabisile Khumalo
Wiseman Mncube – Sbonelo Mhlongo
Nompilo Maphumulo – Nosipho Xulu
Thembinkosi Thwala – Mondli Mdlalose
Gugu Gumede – Hlengiwe Mlambo
Simphiwe Majozi – Sbusiso "Sbu" Makhathini
Thuthuka Mthembu – Nonka Xaba
Noxolo Mathuka – Lillian "Lilly" Dongwe
Zama Magubane – Madongwe
Sibongiseni Shezi – Hleziphi
Ntombifuthi Dlamini – Gladys "Mamadlala"
Uzalo Actors And Actresses That Left The Show Recently
Dawn Thandeka King as Gabisile
Jet Novuka as Captain Mpambani
Ntokozo "TK" Dlamini
Nokuthula Mabika as Thobile
Sihle Ndaba as Smangele Maphumulo
Siyabonga Shibe as Qhabanga
New Additions To The Show Are:
Shauwn Mkhize (as herself, guest role)
Khaya Dladla (as GC, returning)
Nokuthula Mabika as Thobile
Ntokozo 'TK' Dlamini (as Mastermind, returning)
Andile Msomi
Nothando Ngcobo
Nay Maps (as Mxolisi, returning)
Khabonina Qubeka as Nokuthula
Mbali Maphumulo as Wenzile Nhlapho
When Does Uzalo Air?
Uzalo was initially launched in 2015. The show currently airs on SABC 1 every Monday – Friday at 8:30 pm. You can also follow the show on their social media platforms, including Twitter and Instagram, for updates on Uzalo and more.