Uzalo is a popular South African crime drama that follows two families – the Xulu and the Mdletshe families, whose connection began after their first sons were switched at birth. The soap opera is set in a local region called KwaMashu. 
Uzalo teasers for October 2022 are laced with a little bit of all the thrilling and action-packed scenes created for viewers this month. The South African TV series stands out for its beautiful crowd-pleasing plot and sub-plots, which appeal mostly to locals.
A Recap of What Happened in Uzalo in September
Uzalo ended in September with Lilly's promotion coming at an awkward time and Nosipho being very uncomfortable with her stay in Pastor Gwala's house after moving in with him. We also witnessed how Lilly and Amahle prepared for their big move away from KwaMashu while Nosipho was forced to confess her past indiscretions.
Bab'Nsimbi had an unsuccessful attempt to bring Vika back. Vika and Gebetsheni's relationship got to a breaking point while Njeza vowed never to return to Nkunzi. Will she keep to her word? We'll get to find out about these two and more in the coming episodes.
Uzalo Teasers For October 2022
If you are a fan of the local drama series, here's a little bit of what will happen in the episodes.
Monday 3 October 2022 – Episode 151
Mrs Madlala's new wig turns heads. It seems there is no attraction between Gabisile and Mthambisi although they tried to keep things professional. Mrs Gwala is taken by Nosipho and her ambitions.
Tuesday 4 October 2022 – Episode 152
Madlala's new hairstyle earns her the wrong attention and it could be messy if nothing is done. Mrs. Gwala wants her son to make an honest woman out of Nosipho. Mthambisi gets another opportunity to woo Gabisile into going on a date with him.
Wednesday 5 October 2022 – Episode 153
Finally, the Shlobo Tours business account is exploited. Lilly changes her mind and it ends badly for both parties. Mthambisi's attendance at a well-organized event earns her a new friend.
Thursday 6 October 2022 – Episode 154
Mthambisi's presence leads to more trouble in the Mhlongo house. MaDongwe wants her Shlobo back and she is more serious this time. Mbatha is the master of tricks.
Friday 7 October 2022 – Episode 155
Mthambisi asks Sbu more questions about Nkunzi. Lilly makes up her mind to return Mrs. Madlala safe and sound. Pastor Gwala pops the question to Nosipho.
Monday 10 October 2022 – Episode 156
Nosipho gets devastated when Pastor Gwala finds out she's pregnant. She is not ready to let her true love slip out of her hands.
Tuesday 11 October 2022 – Episode 157
Mbatha makes a practical proposition for Pastor Gwala to consider. Njinji makes a daring play at Putin which gravely concerns Bab Nsimbi. Pastor Gwala's life has never remained the same since Nosipho's pregnancy became known.
Wednesday 12 October 2022 – Episode 158
Njinji finally gets to meet the mysterious Putin. Pastor Gwala turns down an ex-lover's apology. Mrs Madlala's kidnappers raise the stakes higher.
Thursday 13 October 2022 – Episode 159
Putin has finally emerged and he's really as dangerous as people had described.
Friday 14 October 2022 – Episode 160
Nonka asks for forgiveness after betraying a closest ally's confidence. Lilly finds her victorious moment in the new evidence she's found. Gabisile gets a new perspective about her future while the Magwazas realise that their enemy is someone they need to fear.
Monday 17 October 2022 – Episode 161
MaDongwe receives strict instructions from the kidnappers for the ransom drop-off.
Tuesday 18 October 2022 – Episode 162
MaDongwe gives in to the kidnappers' demands. Mr. Mbatha throws Sonto hits back at Mr. Mbatha where it hurts the most: his pockets after he messes up with her.
Wednesday 19 October 2022 – Episode 163
Nomaswazi makes a brave move against Putin a.k.a Mthambisi, Phakathi and Nosipho's attempts at repairing broken bridges fail woefully, Sonto is shocked by Mbatha's idea of breaking up.
Thursday 20 October 2022 – Episode 164
Sonto threatens to tell the world that Mbatha is a fake pastor. MaMlambo informs Njinji that the wrath of her ancestors is upon her. Mondli won't forgive Nosipho.
Friday 21 October 2022 – Episode 165
Mrs. Madlala's kidnappers are not having it as they become more aggressive. Mbatha pushes for the exit at the school, but why? Mthambisi keeps proving to be the perfect man for Gabisile.
Monday 24 October 2022 – Episode 166
Nosipho and Pastor Gwala's bid to be friends turns out awkward. Razor lands himself into deep and serious trouble. Lilly finally stands up for herself. Mbatha bids for the church building. Nomaswazi is scared about her mother's deteriorating health.
Tuesday 25 October 2022 – Episode 167
Lilly receives an unexpected breakthrough in the Mrs. Madlala kidnapping case. Sonto seeks the help of a lawyer in order to correct some errors and Nosipho has a devastating realization.
Wednesday 26 October 2022 – Episode 168
Nosipho makes up her mind to let go and take a break from everything while Njinji gets better as MaMlambo gets more clients. Mrs. Madlala regains her freedom.
Thursday 27 October 2022 – Episode 169
Lilly arrests Mrs. Madlala's kidnappers and hopes they will cooperate and lead him to the bigger syndicate operating in KwaZulu-Natal.
Friday 28 October 2022 – Episode 170
Nkunzi refuses to accept Nosipho as a makoti. MaMlambo needs to throw away an unwanted visitor in her house. Njinji will have to undergo a cleansing to appease her late husband.
Monday 31 October 2022 – Episode 171
Mbatha's plan to raise money to buy his building leaves his Exco Members speechless. MaMlambo unwittingly gets in Gabisile's bad books. Mkhonto is knocked for a six when he learns that Nosipho is pregnant with another man's child.
Meet Uzalo Actors and the Characters They Play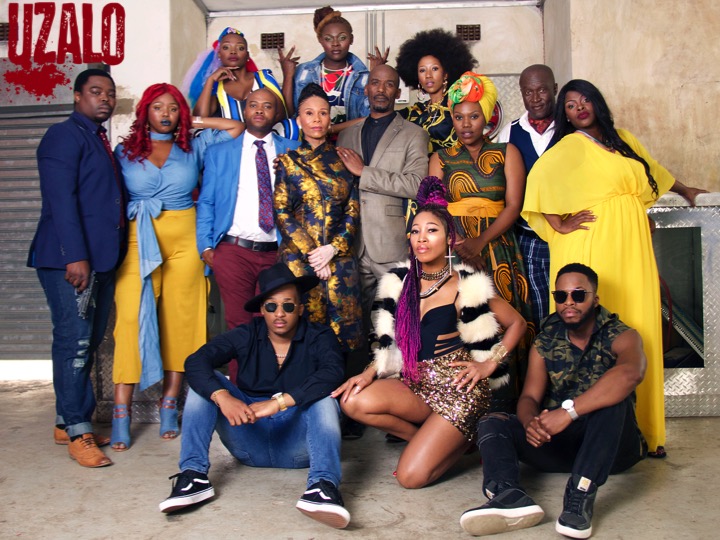 Londiwe Mthembu as Maphindi
Ayanda Mdeltshe as Khumbulani
Khabonina Qubeka as Nokuthula
Hope Mbele as Amahle Sishi
Bonga Dlamini as Mkhondo Xulu
Gugu Gumede as Hlengiwe Mlambo-Mhlongo
Nkanyiso Makhanya as Njenza
Noxolo Mathula as Lilly Dongwe
Masoja Msiza as Nkunzi Mhlongo
Thembinkosi Thwala as Mondli Mdlalose
Wiseman Mncube as Sibonelo Mhlongo
Sibonile Ngubane as Khataza
Nyalleng Thibedi as Zekhethelo Mhlongo
Don Mlangeni Nawa as Dlomo
Luthuli Dlamini as Bheki Zulu
Thuthuka Mthembu as Nonkanyiso
Khaya Dladla as Ghamakulu Cetshwayo
Sthembile Mhlongo as Flavia
Nokuthula Mabika as Thobile
Ronald Mkhwanazi as Simon Nsimbi
Baby Cele Maloka as Gabisile Khumalo
Nompilo Maphumulo as Nosipho Xulu
Simphiwe Majozi as Sbusiso
Thembi Nyandeni as Ninji Magwaza
Leleti Khumalo as Zandile Mdletshe
Londeka Mlaba as Sibahle
Omhule Gela as Nomaswazi Magwaza
Bheki Mkhwane as Melusi
Mpumelelo Bhulose as Musi
Shauwn Mhkize as Herself
Sandile Mfusi as Kwanda Buthelezi
Thabisile Zikhali as Constable Biyela
Who Joined or Left the TV Series Lately?
No actor recently joined Uzalo for any role. However, one of the show's popular actors exited the show a couple of weeks ago to find greener pastures. His name is Siyabonga Radebe.
Siyabonga Radebe
Radebe joined Uzalo six months ago as the ruthless and reckless character Vika Magwaza. Vika was a lethal criminal who caused a lot of trouble in KwaMashu and participated in crimes such as car high-jacking and murder.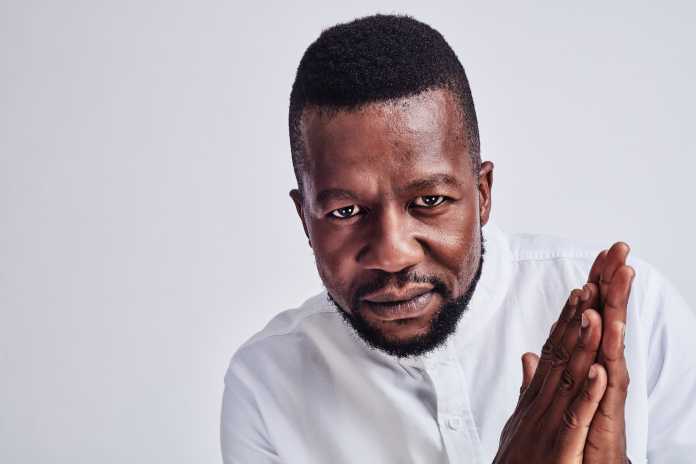 Radebe is said to left the show to look for a more challenging environment and greener pastures. The production crew confirmed last month that he had left the show for good. However, some sources claimed that the actor left because he was earning low salary than he deserved.
Siyabonga is said to have since joined the cast of the South African thriller The Wife as the fictional character Mqhele Zulu. The character was formerly played by Bonko Khoza.
Uzalo is Produced By Khumbulani Hlongwane
Uzalo was created by South African poet and filmmaker Duma Ndlovu and produced by Khumbulani Hlongwane. The popular crime TV series runs on SABC1 at 8:30 pm every weekday for 23-25 minutes.
The show's executive producers are media experts Gontse Lekgetho and Mmamitse Thibedi. Uzalo is currently airing its eighth season with over 1840 episodes as of July 2022. The telenovela first premiered in 2015 and is being distributed by SABC.