Uzalo is an interesting South African crime thriller that tells the story of how two sons from the Xulu and the Mdletshe families carry both families' legacies and hopes, respectively, after they were mistakenly switched at birth.
A multi-award-winning TV series, Uzalo has kept South Africans glued to their TV screens every weekday at 20:30 pm since the show's premiere in February 2015. The soap opera is set in a local region called KwaMashu.
A Recap of What Happened in Uzalo in October 
Uzalo ended in October with MaMlambo unwittingly getting in Gabisile's bad books. The unimaginable also happened – Nosipho is expecting another man's child. Njinji was told she would undergo a cleansing to appease her late husband.
Meanwhile, Nkunzi insisted on not accepting Nosipho as a makoti. Lilly eventually succeeded in apprehending Mrs. Madlala's kidnappers. Things fail to take a turn for good for Razor as he finds himself in trouble with the law.
Mbatha's plan to raise money to buy his building also came as a big shock to his Exco Members. Will he be able to pull this deal off successfully? We'll get to find out in the forthcoming episodes.
Uzalo Teasers For November 2022
If you are a fan of the local drama series, here's a little bit of what will happen in the episodes.
Tuesday 1 November 2022 – Episode 172
Nomaswazi is shocked after she learns that Njinji is planning to use dark magic to fight Putin.
Wednesday 2 November 2022 – Episode 173
Mbatha's plan of raising money seems to be moving well. Vika is shoved between a rock and a hard place by the people that offended. Mkhonto learns some unpleasant news about Nosipho.
Thursday, 3 November 2022 – Episode 174
Flavia wants Gabisile to follow her heart as it pertains to Nkunzi and Mthambisi, that she's also skating on thin ice.
Friday 4 November 2022 – Episode 175
Vika learns what's been happening right under his nose while Mbatha runs a successful scam. Gabisile braces herself for a big decision, but Nkunzi's bad news temporarily stops her plans. Nosipho and Pastor Gwala find out the gender of the baby.
Monday 7 November 2022 – Episode 176
Gabisile is caught between a rock and a hard place. Mthambisi pressures Colonel Mabaso. Gwala's son unwittingly crashes Nosipho's gender reveal party.
Tuesday 8 November 2022 – Episode 177
Gabisile is consoled by Mthambisi. Sbu is not happy about who pays him a visit. Nkazimulo stays away from spending time with his father.
Wednesday 9 November 2022 – Episode 178
Nosipho's baby kicks, and Nkazimulo is not happy. Sbu gives Mondli a new lead into his investigation of Mthambisi. Gabisile and Mthambisi's affair moves closer to getting caught by Nkunzi.
Thursday 10 November 2022 – Episode 179
Nkunzi almost comes close to the truth, while Flavia creates some much-needed boundaries. Njeza is disappointed in Hlelo's choice, and Mbatha's plans are finally coming to realization.
Friday 11 November 2022- Episode 180
Nosipho and Pastor Gwala uncover something new about Nkazimulo. Mondli gets the wool pulled over his eyes after making progress on a case. Hlelo receives big news.
Monday 14 November 2022 – Episode 181
Nkazimulo is ungrateful for a gift he gets from Nkunzi. KKC is shocked at the return of MaMlambo. Sithole tells Mondli to stop investigating Mthambisi.
Tuesday 15 November 2022 – Episode 182
Kwa-Mashu residents jump up and down in excitement upon learning of a looming talent show. Pastor Gwala is humiliated in the worst way imaginable in the presence of his church members. Mondli witnesses Gabisile in a compromising position with his latest 'subject'.
Wednesday 16 November 2022 – Episode 183
Gabisile realizes that she doesn't know much about Mthambisi. Pastor Gwala seeks Nkazimulo's forgiveness. Hlelo does her best to keep last year's participants out of this year's competition.
Thursday, 17 November 2022 – Episode 184
Mondli is suspicious of Colonel Mabaso's unexpected visit, but he is unaware that he has a target on his back.
Friday 18 November 2022 – Episode 185
Mthambisi isn't an easy target which Vika soon realizes. Nkunzi comes down hard on Pastor Gwala when he points out what a bad father he is to Nkazimulo.
Monday 21 November 2022 – Episode 186
A father loses his son all over again. A man's future hangs in the balance. A young man takes a psychotic decision that may end his life.
Tuesday 22 November 2022- Episode 187
Nyawo confesses his desires, and Hlelo's talent show plans have a couple of hiccups. Pastor Gwala discovers that his son is missing while Nkunzi's anger gets the better of him.
Wednesday 23 November 2022 – Episode 188
Mondli tries to stay above his troubles. Nkazimulo is drawn to his grandfather's criminal world. Hlelo's pitch impresses Nkunzi.
Bathi "In the Morning, In the Evening…that Women, she's a Horse"

Catch #Uzalo Weeknight's at 8:30pm on @Official_SABC1 pic.twitter.com/8yT6f6kvUQ

— Uzalo- Mon – Fri 8:30pm (@Uzalo_SABC1) October 31, 2022
Thursday, 24 November 2022- Episode 189
A desperate Mondli tries to convince the police board that he's being framed, but Colonel Mabaso has damning evidence that pours water on his theory.
Friday 25 November 2022 – Episode 190
An interesting person is chosen to be part of the Talent Show. Mthambisi shows he is always one step ahead of Mondli. Nosipho goes all out to make Nkazimulo feel secure and safe.
Monday 28 November 2022- Episode 191
At the police station, things reach a crisis for Mondli, and his subordinates are questioned about his leadership and conduct. Nkazimulo and Pastor Gwala stand Nosipho up while bonding up a storm at the VIP lounge.
In another part of the lounge, Nkunzi goes into celeb mode as he speaks highly of the upcoming talent show.
Tuesday 29 November 2022 – Episode 192
Nyawo's announcement leaves many officers staggered. Pastor Gwala surprises Nkazimulo when he offers to get dirty. Winning the competition seems to be a matter of life and death for Ndu.
Wednesday 30 November 2022 – Episode 193
Nyawo uses his promotion to be seen, heard, and felt wherever he goes and the KwaMashu Talent show promotes Nkunzi to 'celebrity status. MaMlambo vows to make an example of the person who offended her.
Names of Uzalo Actors and the Characters They Play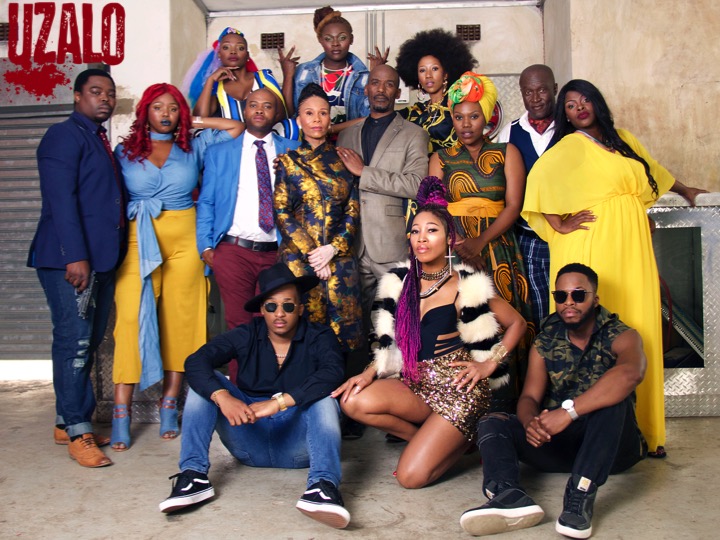 Omhule Gela as Nomaswazi Magwaza
Bheki Mkhwane as Melusi
Mpumelelo Bhulose as Musi
Shauwn Mhkize as Herself
Sandile Mfusi as Kwanda Buthelezi
Thabisile Zikhali as Constable Biyela
Don Mlangeni Nawa as Dlomo
Luthuli Dlamini as Bheki Zulu
Thuthuka Mthembu as Nonkanyiso
Khaya Dladla as Ghamakulu Cetshwayo
Ronald Mkhwanazi as Simon Nsimbi
Baby Cele Maloka as Gabisile Khumalo
Nompilo Maphumulo as Nosipho Xulu
Simphiwe Majozi as Sbusiso
Thembi Nyandeni as Ninji Magwaza
Sthembile Mhlongo as Flavia
Nokuthula Mabika as Thobile
Londiwe Mthembu as Maphindi
Ayanda Mdeltshe as Khumbulani
Khabonina Qubeka as Nokuthula
Hope Mbele as Amahle Sishi
Bonga Dlamini as Mkhondo Xulu
Gugu Gumede as Hlengiwe Mlambo-Mhlongo
Nkanyiso Makhanya as Njenza
Noxolo Mathula as Lilly Dongwe
Masoja Msiza as Nkunzi Mhlongo
Thembinkosi Thwala as Mondli Mdlalose
Wiseman Mncube as Sibonelo Mhlongo
Sibonile Ngubane as Khataza
Nyalleng Thibedi as Zekhethelo Mhlongo
Leleti Khumalo as Zandile Mdletshe
Londeka Mlaba as Sibahle
Who Joined Uzalo Lately?
Uzalo production crew hasn't introduced a new actor to the show in recent months. However, the show's fans have severally called for new actors to join the show. The producers could be working towards that.
Actor Siyabonga Radebe Exited the Show Recently
South African actor, director, and standup comedian Siyabonga Radebe joined Uzalo in early 2022 as the character Vikizitha Magwaza, a tough and dangerous thug who committed several crimes such as murder and car high-jacking.
He also targeted Nkunzi's empire and caused a lot of trouble in the region of KwaMashu.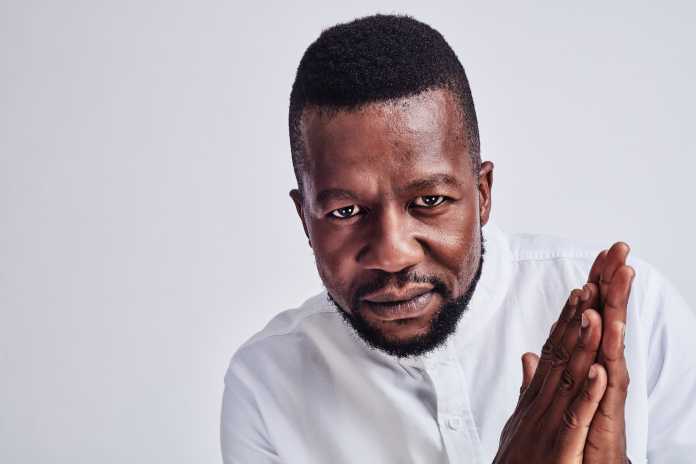 Radebe left Uzalo in August 2022 to look for greener pastures. The actor is currently playing the character Mqhele Zulu in the South African thriller The Wife.
Uzalo Runs Every Weekday
The executive producers of Uzalo are media experts Gontse Lekgetho and Mmamitse Thibedi. The show is produced by Khumbulani Hlongwane and runs for 23-25 minutes every weekday on SABC1 at 8:30 pm.
The multi-award-winning TV series was created by South African poet and filmmaker Duma Ndlovu. Uzalo is s being distributed by SABC and is currently airing its eighth season with over 1840 episodes as of July 2022.