Uzalo Teasers for May 2022 are here and captivating as well. Uzalo is a South African television show that tells the happenings around the Xulu and the Mdletshe families from KwaMashu, who got connected by exchanging their eldest sons after birth.
Being one of the most-watched soapies in the country, Uzalo has kept South Africans glued to their TV screens since 2015 when it premiered. The show rubs shoulders with other prominent local productions such as Generations, The Queen, Scandal, and Muvhango.
A Recap of What Happened on Uzalo in April 2022
Uzalo in April brought much drama and an engaging storyline to its fans through its actors. The show opened with Vika striking again while Gabisile's golden moment took a disastrous turn. Sbu was also captured as he gradually reached a breaking point in his life.
Nonka's life also witnessed a pleasant turnaround as a lad indicated interest in her. Mondli also scored a major point as he got a breakthrough in his case. Nonka eventually chased Kwanda out, which led to her and Hleziphi struggling to juggle the issue.
A new chapter opened up for Gabisile after he received an amazing offer from K-Mash FM. Kwanda was able, in the long run, to win the hearts of the Shlobos.
Uzalo Teasers For May 2022
Uzalo teasers give viewers a glimpse of what to expect in the episodes for May 2022. Episodes for May are action-packed, thrilling, exciting, and full of fun and surprises.
From Sbu to Nonka to Njeza, every actor in these episodes would leave craving for more screen time as stories revolve around them.
Episode 41 – Monday 2, May 2022 

Sbu and Njeza's escape leaves many dumbfounded after Sbu had forced Njeza into his escape plan. Kwanda officially approaches Nonka to tell her his mind about how he feels.
Episode 42 – Tuesday 3, May 2022
Sbu and Njeza find themselves in trouble after their attempt to flee the prison backfires. New love has begun but comes at the cost of a friendship.
Episode 43 – Wednesday 4, May 2022
A lot of people are not comfortable with Vika's presence. Nosipho won't mind doing anything to recover her money. Meanwhile, Hlelo is waiting for a lost cause.
Episode 44 – Thursday 5, May 2022
Nosipho approaches Mbatha for help while Hleziphi's supposedly well-thought-out plan goes wrong. Cocoa is so sure Vika will end her life, and Sbu and Njeza's escape plan eventually gets to Hlelo.
Episode 45 – Friday 6, May 2022
Nonka and Kwanda mix business with pleasure, and lines are blurred. Sbu is excited to be a free man while Njeza struggles to reunify with society. Vika is out again to put his brain to good use on how to carry out another heist.
Episode 46 – Monday 9, May 2022
Sbu and Njeza come to terms with a disheartening realization. It dawns on Nonka how good a call she made when she agreed to tea up with Kwanda. Pastor Gwala meets with the Shlobos and Nosipho to present his debt resolution solution.
Episode 47 – Tuesday 10, May 2022
Sbu wants to take out Cool Kruger. Njeza warmly receives Kwanda to the family.
Episode 48 – Wednesday 11, May 2022 
Hleziphi wants to get back at Nonka by all means, including through the help of a sangoma. Kwanda presents Nonka with a beautiful car.
Episode 49 – Thursday 12, May 2022
Hleziphi launches ways to separate Nonka and Kwanda in a spectacular way. A former lover's visit to Nyawo at the station didn't sit well with Nyawo. Vika's life now hangs in the balance.
Episode 50 – Friday 13, May 2022 
Vika discovers that begging his biggest rival could be the only way out. Hleziphi's operation break Nonka and Kwanda seem to have started.
Episode 51 – Monday 16, May 2022
Hleziphi's sinister plan unfolds. Vika feels optimistic when he finishes his task. However, Nkunzi has other plans. Mbatha presents a shocking proposition to Gwala.
Episode 52 – Tuesday 17, May 2022
All Sibonelo wants right now is for Vika to die, but Nkunzi preaches for patience. Hleziphi goes ahead to use muthi on Nonka. Meanwhile, the Shlobos are all set to become businesswomen.
Episode 53 – Wednesday 18, May 2022
Sbu finds it too hard to resist Vika's proposal. Nonka's terrible love life begins to impact her business. Nosipho thinks the Shlobos are ingrates, while Mondli discovers an unpleasant truth.
Episode 54 – Thursday 19, May 2022
Nonka attempts to pick up what's left of her life but fails dismally. The Shlobos have no idea running a business is not easy. Sibonelo discovers a shocking surprise outside the house. Vika comes up with a plan.
Episode 55 – Friday 20, May 2022
Nkunzi shoots Vika. Sbu's street bash takes off on an impressive note. Gabisile berates Nkunzi for compromising her image.
Episode 56 – Monday 23, 2022
Sibonelo finally crosses paths with someone who matches his drive. Hleziphi plays out a fast one by pinning unsuspecting victims against each other. Shlobo Tours experiences a significant breakthrough.
Episode 57 – Tuesday 24, May 2022
Nonka's snooping around triggers a heartbreaking chain of events. Sibonelo's meeting ends up offering him a priceless gift. Nkunzi is thinking about taking advantage of his home alone status with Gabi-girl.
Episode 58 – Wednesday 25, May 2022
Nonka gets heartbroken after watching Kwanda and her best friend in a video having a good time. Nosipho shares her innermost desires with Pastor Gwala, and the Shlobos have their first successful tour.
Episode 59 – Thursday 26, May 2022
Gabisile begins to think something is amiss when Sibonelo doesn't come back from his outing with an unknown woman.
Episode 60 – Friday 27, May 2022
Nkunzi and Gabisile set out find their son. Nomaswazi puts herself at risk by rendering help to Sibonelo. The S'hlobos demand their money, and now Nosipho has nowhere to hide.
Episode 61 – Monday 30, May 2022
Magwazas receive a much-needed gift while Sibonelo's life remains in peril. Nosipho turns the tables on the Shlobos.
Episode 62 – Tuesday 31, May 2022
Nkunzi gets informed about what could have happened to Sibonelo. Nonka finally makes a decision and chooses herself, despite Kwanda's reluctance.
List Of Uzalo Actors And The Characters They Play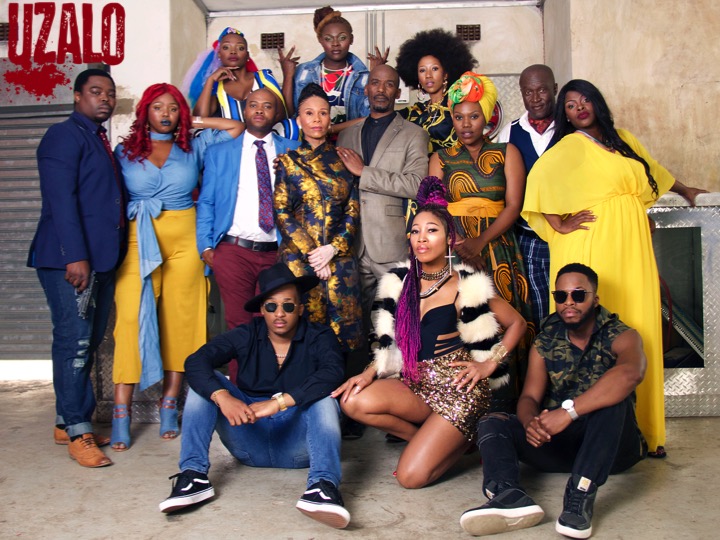 Sibonile Ngubane as Khataza
Nyalleng Thibedi as Zekhethelo Mhlongo
Don Mlangeni Nawa as Dlomo
Luthuli Dlamini as Bheki Zulu
Bonga Dlamini as Mkhondo Xulu
Gugu Gumede as Hlengiwe Mlambo-Mhlongo
Nkanyiso Makhanya as Njenza
Noxolo Mathula as Lilly Dongwe
Masoja Msiza as Nkunzi Mhlongo
Thuthuka Mthembu as Nonkanyiso
Thembinkosi Thwala as Mondli Mdlalose
Khaya Dladla as Ghamakulu Cetshwayo
Sthembile Mhlongo as Flavia
Baby Cele Maloka as Gabisile Khumalo
Wiseman Mncube as Sibonelo Mhlongo
Nompilo Maphumulo as Nosipho Xulu
Simphiwe Majozi as Sbusiso
Shauwn Mhkize as Herself
Thembi Nyandeni as Ninji Magwaza
Nokuthula Mabika as Thobile
Ronald Mkhwanazi as Simon Nsimbi
Londeka Mlaba as Sibahle
Omhule Gela as Nomaswazi Magwaza
Siyabonga Radebe as Vikizitha Magwaza
Bheki Mkhwane as Melusi
Mpumelelo Bhulose as Musi
Leleti Khumalo as Zandile Mdletshe
Londiwe Mthembu as Maphindi
Ayanda Mdeltshe as Khumbulani
Khabonina Qubeka as Nokuthula
Hope Mbele as Amahle Sishi
Sandile Mfusi as Kwanda Buthelezi
Thabisile Zikhali as Constable Biyela
No Actor Has Left The Television Show Recently
There have been many changes in Uzalo over the years, including in their cast list. Prominent actors like Dawn Thandeka-King are known to have left the show for various reasons. However, no actor has left the show in the last three months since a handful of them exited the show many months ago.
A Look At New Actors Who Have Joined The Show
In March 2022, about eight cast members joined other Uzalo cast members to take up one role or the other. Here are their names and their roles.
Ronald Mkhwanazi as Simon Nsimbi
Thabisile Zikhali as Constable Biyela
Sandile Mfusi as Kwanda Buthelezi
Thembi Nyandeni as Ninji Magwaza
Siyabonga Radebe as Vikizitha Magwaza
Sthembile Mhlongo as Flavia
Hope Mbele as Amahle Sishi
Omhule Gela as Nomaswazi Magwaza
Uzalo Airs On SABC 1 On Weekdays At 8:30 PM
Uzalo airs for 23-25 minutes every weekday on SABC 1 at 8:30 pm. The show, which has been running since 2015, is currently airing its eighth season with over 1800 episodes. Produced by Stainless Glass production, the crime drama is creatively produced by Khumbulani Hlongwane, while Gontse Lekgetho and Mmamitse Thibedi are the show's executive producers.