Uzalo, which accurately describes the nature vs. nurture theory, focuses on the lives of two young men who were born on the same day but were switched so that each went to the other's original family. The difference between these two families couldn't be clearer, as one, the Mdletshes, are in charge of the Kwamashu community kingdom church.
The other family, the Xulus, is an organized crime family whose stock-in-trade includes every conceivable nefarious business, especially car theft. Uzalo has kept many South Africans enthralled with storylines that aptly describe the lives of these young men and the activities of the families and society around them.
A Recap of What Happened on Uzalo in May 2022
True to form and in tune with adequately satisfying viewer expectations, May 2022 episodes delivered some cliffhangers and other suspense-filled moments. Let's take you through some of the action-filled moments you missed in the previous month's episodes.
Fans and viewers see the consequences of mixing business and pleasure; a fact made all the more clear by Nonka and Kwanda's amorous relationship. Nkunzi shoots Vika and tries to take advantage of his home alone status with Gabi-girl. Hleziphi is seen pitting unsuspecting victims against each other.
There are repercussions for Nonka's snooping around. May closes with Nkunzi getting information about what likely happened to Sibonelo. Nosipho overhears a conversation that arouses her curious side.
Uzalo Teasers For June 2022
Right on the heels of a thrilling month of May, the Uzalo crew and cast have worked extremely hard to give fans and viewers of Uzalo a special treat in June. So while we await the release of these new June episodes, here's a glimpse of what is to come.
Episode 63: Wednesday, June 1, 2022
Sibonelo's destiny is up in the air. Hleziphi eventually finds a way in his relationship with Kwanda. Nosipho gains a new perspective on a delicate subject.
Episode 64: Thursday, June 2, 2022
Hleziphi's bad choices become publicly known, and Nosipho becomes more interested in the process of artificial insemination. Nkunzi's scouting expedition jump-starts a war in Ulundi.
Episode 65: Friday, June 3, 2022
It's Ninji's turn to shine.
Episode 66: Monday, June 6, 2022
Njeza thinks about selling his soul to achieve his desires. Kwenda and Nonka are taken aback by Hleziphi's confession.
Episode 67: Tuesday, June 7, 2022
Sbu and Njeza discover it's time to make amends for their freedom while Sibonelo links up with his mother.
Episode 68: Wednesday, June 8, 2022
Despite being out of prison, Sbu and Njeza's freedom is fragile. Nosipho will go all out to have a baby. Nonka is immersed in his debts and struggles badly in the absence of Kwanda and his business.
Episode 69: Thursday, June 9, 2022
Njeza and Sbu find an opportunity to run an idea by Nkunzi. Kwanda humbly apologizes to the Xabas for causing their daughter pain. To have a baby, Nosipho does the most shocking of things.
Episode 70: Friday, June 10, 2022
Nomaswazi has no choice left but to come to an acceptable agreement with Njeza and Sbu. Nonka offers a surprising deal to Kwanda, and Nosipho's discomfort is down to Mondli's visit.
Episode 71: Monday, June 13, 2022
Nkunzi becomes suspicious of Nomaswazi's intentions when she calls for a meeting.
Episode 72: Tuesday, June 14, 2022
Nomaswazi comes face to face with danger. Hleziphi goes to Nonka to request her job back. Nosipho declares her intentions to raise the morale among the tenants in the business hub.
Episode 73: Wednesday, June 15, 2022
Nonka's decision not to consult Kwanda before taking a huge business risk comes back to terribly bite him in the ass. Nosipho is finding it hard to hold on to her burning secret.
Episode 74: Thursday, June 16, 2022
Vika becomes Njinji's devout follower. Pastor Gwala agrees to assist Njeza and Sbu. Nosipho and her tenants play fun games to mark the Youth Day celebrations.
Episode 75: Friday, June 17, 2022
Flavia hits Gabisile with an unsavory piece of information. Kwanda and Nonka come to a vital decision concerning their future. Sbu makes good on his promise to his gogo.
Episode 76: Monday, June 20, 2022
Njinji's decision to charitably discard a priceless possession badly irritates Nomaswazi. An unknown mystery person comes to the aid of MaDongwe while Sbu spends money recklessly despite Hlelo's mixed feelings about it.
Episode 77: Tuesday, June 21, 2022
Gabisile is left hanging due to her listeners' refusal to call into her show. Hlelo gets a private cook as a surprise from Sbu, while Njeza also mesmerizes his family with goodies. Nomaswazi uncovers a shocking phenomenon.
Episode 78: Wednesday, June 22, 2022
Njinji is prepared to bare all to the family after his face-off with Nomaswazi. MaDongwe is overwhelmed by outpouring gestures of love. Sbu's attempts to mend fences with Hlelo don't exactly pan off, and Gabisile must do something out of the ordinary to salvage her radio show.
Episode 79: Thursday, June 23, 2022
Sbu's careless spending threatens to ruin the car wrapping business. Nomaswazi learns a very disconcerting truth about her dad. Lily and Nonka can't hide their curiosity concerning the General's intentions toward MaDongwe.
Episode 80: Friday, June 24, 2022
Gabisile gets a negative reaction from social media. Mamba tries to vehemently discourage Momaswazi's decision to dig into her father's past, Hlelo attempts to convince Njenza to give Sbu more chances.
Episode 81: Monday, June 27, 2022
Nkunzi believes that his presence at Gabisile's charity event will upset things for her, and he considers not going to the event. General criticizes Lilly's bisexual choices, and she doesn't take it lying down. Hlelo can't deal with carrying on a false existence.
Episode 82: Tuesday, June 28, 2022
Nkunzi is informed that someone is encroaching on his truck-hijacking territory, and he embarks on a fact-finding mission to uncover the trespasser.
Episode 83: Wednesday, June 29, 2022
Nomaswazi stubbornly continues to investigate the full story behind her father's death. General's has dinner with the Xaba family, and it goes off without a hitch. Sbu's misery is evident in Hlelo's absence.
Episode 84: Thursday, June 30, 2022
Nomaswazi comes up with an infallible plot to get vengeance on the person who killed her father. At the same time, Lilly turns MaDongwe and Mrs. Madlala against each other, and Sbu is finally ready to get to work with Hlelo out of the way.
List Of Uzalo Actors and The Characters They Play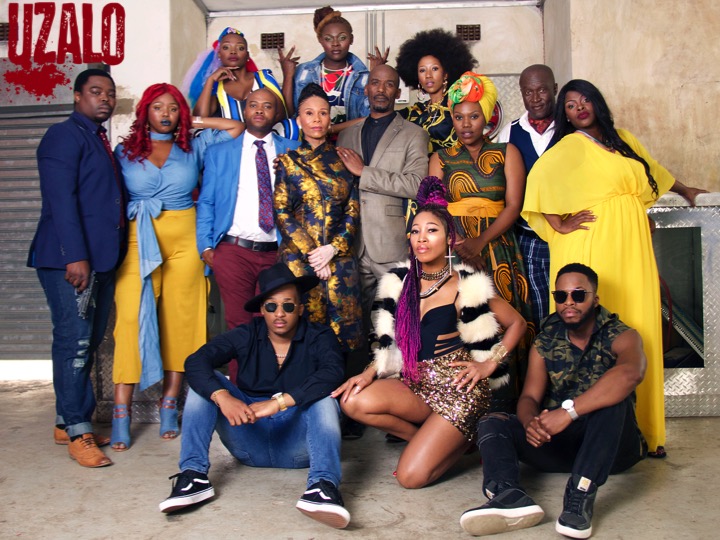 Baby Cele Maloka as Gabisile Khumalo
Thembinkosi Thwala as Mondli Mdlalose
Wiseman Mncube as Sibonelo Mhlongo
Nkanyiso Makhanya as Njenza
Noxolo Mathula as Lilly Dongwe
Masoja Msiza as Nkunzi Mhlongo
Thuthuka Mthembu as Nonkanyiso
Nompilo Maphumulo as Nosipho Xulu
Gugu Gumede as Hlengiwe Mlambo-Mhlongo
Khaya Dladla as Ghamakulu Cetshwayo
Simphiwe Majozi as Sbusiso
Sibonile Ngubane as Khataza
Nyalleng Thibedi as Zekhethelo Mhlongo
Don Mlangeni Nawa as Dlomo
Bonga Dlamini as Mkhondo Xulu
Bheki Mkhwane as Melusi
Mpumelelo Bhulose as Musi
Londeka Mlaba as Sibahle
Leleti Khumalo as Zandile Mdletshe
Londiwe Mthembu as Maphindi
Luthuli Dlamini as Bheki Zulu
Ayanda Mdeltshe as Khumbulani
Khabonina Qubeka as Nokuthula
Nokuthula Mabika as Thobile
Shauwn Mhkize as Herself
Hope Mbele as Amahle Sishi
Sandile Mfusi as Kwanda Buthelezi
Thembi Nyandeni as Ninji Magwaza
Omhule Gela as Nomaswazi Magwaza
Siyabonga Radebe as Vikizitha Magwaza
Ronald Mkhwanazi as Simon Nsimbi
Thabisile Zikhali as Constable Biyela
Sthembile Mhlongo as Flavia
Uzalo Has Been Running Since 2015
In collaboration with executive producers Montse Lekgetho and Mmamitse Thibedi and the brilliant Duma Ndlovu, Stained Glass Productions have done an excellent job of keeping the show on air since its February 9, 2015 premiere. Changes have been effected when needed, and as a result, the show continues to be one of the top TV series in South Africa presently. Catch Uzalo on SABC 1 on weekdays from Monday to Friday from 8:30 pm to 8:55 pm.