Despite allegations that some of the claims are dubious, Zak Bagans continues to wax strong with his Ghost Adventures TV series. What started as a documentary-style film in 2007 is now a major staple on TV and has millions of fans as Bagans and his crew investigate claims of paranormal activity at various haunted locations. The massive success of Ghost Adventures has seen Bagans set up a haunted museum in Las Vegas.
He also has books and other spinoff series to his name. The TV personality has indeed tasted career success, but it may have come at the cost of his love life. Zak Bagans has never been married and has been romantically linked with so few ladies over the years. This may likely be a result of his busy work schedule. Yet again, it is possible that he deliberately shields that aspect of his life from the public.
Zak Bagans Was Previously in a Relationship with Model, Actress, and Myspace Queen – Christine Dolce
Bagans has been romantically linked with a few ladies over the years, and one of them is the late Christine Dolce. Dolce was a native of Long Beach, California, and utilized her blonde good looks to become a model and actress back in the 2000s, posing for the likes of Playboy. She was also a cosmetologist, but her biggest claim to fame came from Myspace.
Dolce was one of the first individuals to join the defunct social networking site and acquire about a million friends, becoming one of its famous members.
Dolce and Bagans dated around 2012/2013, and the model tweeted that she had slept with Bagans. The two were spotted together at some Hollywood parties and other events, but their romance was short-lived, and they later went their separate ways. Dolce continued living her best life until February 2017, when she passed away from liver failure. Bagans was among those who paid tributes to her memory.
He Has Also Dated Former Playboy Star, Holly Madison
She will be missed… may she RIP https://t.co/5iOIps8NY0

— Zak Bagans 🧛🏻‍♂️ (@Zak_Bagans) February 24, 2017
Upon breaking up with Christine Dolce, Zak Bagans kept his love life out of the spotlight for the next several years until 2019, when it emerged that he was dating Holly Madison, a former Playboy model. Holly Madison is an American model and TV personality who dated Playboy founder Hugh Hefner from 2002 to 2009. They lived together in his Playboy mansion alongside two of Hefner's other girlfriends, namely Bridget Marquardt and Kendra Wilkinson.
All three girls participated in an E! TV series titled Girl Next Door. Since parting ways with Hefner, Madison has featured in her reality TV series such as Holly's World. She has also penned two memoirs, namely Down the Rabbit Hole: Curious Adventures and Cautionary Tales of a Former Playboy Bunny (2015) and The Vegas Diaries: Romance, Rolling the Dice and the Road to Reinvention (2016).
Their Romance Began After Madison Visited Bagan's Haunted Museum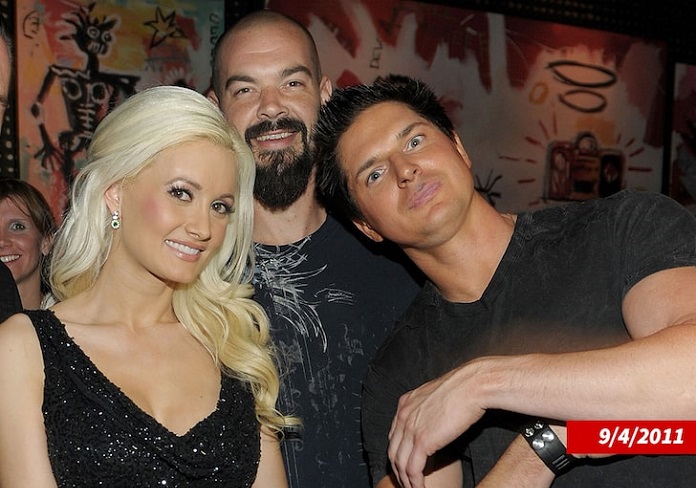 Zak Bagans began dating Holly Madison in June 2019, but their history goes way back. According to reports, the two had been introduced to each other as early as 2011. They ran in the same circles but pursued different lives. Bagans dated several ladies, most notably Dolce, while Madison got married to Electric Daisy Carnival founder Pasquale Rotella in 2013. That marriage lasted for six years and ended in divorce in February 2019.
Madison moved on with her life, and some months down the line, she visited Bagans' Haunted Museum in Las Vegas. They reconnected and eventually started dating. In the first few weeks, the couple hid their romance from the public. Their secret was ultimately uncovered by vigilant watchers on the internet who noticed similarities in their Instagram posts. Having been outed, Zak Bagans and Madison Hollywood continued their relationship without paying heed to what anybody thought of them.
They don't splash their romance for public consumption, but they love each other very much. The couple attended some events together, and Bagans' paranormal influence rubbed off on Madison. This made her invite her former playboy housemate, Bridget, to help her carry out a séance to reconnect with an ex and rid her house of a suspected Ghost.
The Couple Broke Up in February 2021 After Nearly Two Years Together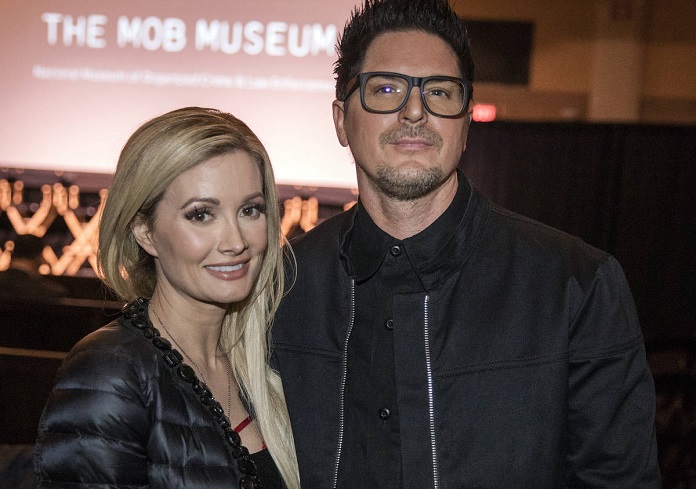 Zak Bagans and Holly Madison enjoyed a smooth romance during their time together. Their relationship was drama-free save for some unfounded rumors that they had a child together. However, there was no iota of truth to this, as the couple never welcomed a child together. In fact, to date, Zak Bagans does not have a child, while the only children that Holly Madison has are the two children she bore during her marriage to Pasquale, namely a daughter named Aurora Rainbow (born in March 2013) and a son named Forest (born in August 2016).
Bagans and Madison dated for nearly two years and later broke up in February 2021. The couple never directly addressed the press on their breakup, and as such, it is difficult to tell why they went their separate ways. It could have been due to their busy schedules, or perhaps they fell out of love with each other. It could have also been that they grew apart. Whichever it is, one thing that is for sure is that their breakup was amicable. The pair stated that they would remain friends, and they have kept to their word.
There has not been any form of mudslinging between them, and Madison even featured on an episode of Bagans' show, Haunting in the Hills, just four months after they broke up, specifically in August 2021. The former Playmate had long suspected that her mansion was haunted and invited Bagans and his team to investigate. They set up night-vision cameras and found that there was some truth in Holly's claims. They informed her of this, but she said that she wouldn't move out, making Bagans declare that she was a brave person.
The Ghost Adventures Host is Most Likely Single at the Moment
Zak Bagans is not dating anyone now, at least to the best of public knowledge. He is focusing on his work on TV and his museum but should he ever want to jump back into the dating scene, there won't be a shortage of ladies who want to be with him. Bagans' good looks mean that an uncountable number of ladies have a crush on him. Sadly, this has resulted in some unpleasant circumstances. For instance, between 2018 and January 2021, a New Zealand lady named Kim-Marie Jackson was conned out of her money by scammers claiming to be Bagans. Jackson is a big fan of Bagans, and she followed him on his social media accounts.
In 2018, someone claiming to be the real Zak Bagans messaged her through an unofficial page and claimed he wanted to know her better. They got talking, and he got her to part with thousands of her savings. He also used her as a money mule to transfer funds he had probably obtained illegally from other people. The police later apprehended Jackson, and she was ordered to repay some money and do two months of community detention. The whole thing left her feeling hurt and cheated. Meanwhile, the real Zak Bagans often posts warnings on his social media handles, telling fans that he would never message them privately or ask for money from them.