Actor William Shatner is a father of three beautiful daughters named Melanie Shatner, Leslie Carol Shatner, and Lisabeth Shatner. He had all three of them with his first wife, Gloria Rand.
Canadian actor William Shatner is a man who wears many hats. In addition to acting, Shatner is equally a successful musician, author, producer, director, and most recently added space tourist to his repertoire.
Shatner's fascination with outer space is expected, he spent the bulk of his career playing the character of Captain James T. Kirk of the USS Starship Enterprise in the Star Trek franchise. His character appeared in every episode of Star Trek: The Original Series, as well as the first seven Star Trek movies. Post Star Trek, Shatner remains a force to reckon with, scooping coveted awards for his portrayal in the legal drama, The Practice and its spin-off, Boston Legal.
Away from his profession, William Shatner is a core family man. He has been married several times and is a father of not one or two but three daughters. From what he has told the media, Shatner takes his family life very seriously and carves time out of his busy schedule to spend with family, including his grandchildren.
Shatner's Three Daughters Are All From His First Wife, Gloria
William Shatner once said that he was on a journey to find the love of his life. He has been married thrice, however, his three daughters who are his only children come from his first marriage to Gloria Rand (née Rabinowitz), a fellow Canadian actress. They got married on the 12th of August 1956. The marriage would last for about a decade before ending officially in 1969. Shatner had left her while he was acting in Star Trek: The Original Series. It is not known whether it was Shatner's busy schedule with filming that took a toll on his marriage but speculations are that this was likely the case. By March of 1969, Gloria pulled the final plug on the marriage by filing for a divorce.
Despite the divorce, the former couple tried to co-parent their daughters and managed to maintain a cordial relationship. Shatner would go on to marry three more times but none of his subsequent marriages produced any children. He was next married to Marcy Lafferty, who is the daughter of TV producer and network executive, Perry Lafferty. Their marriage lasted for 23 years from 1973 to 1996.
William Shatner's third marriage ended rather too tragically. He married Nerine Kidd, from 1997 until her death on the 9th of August 1999. Shatner returned home and walked in on her dead body. Accidental drowning due to a high level of alcohol in her system was ruled as the cause of death. William Shatner was devastated by her death, however, a couple of years later, he moved on and married Elizabeth Anderson Martin in 2001. Shatner filed for divorce in 2019 and in January 2020, the divorce was finalized. Through the years, the actor has never given any reason why he did not have children with his subsequent three wives.
All of William Shatner's 3 Daughters Have Been Involved In Acting
William Shatner maintains a very close relationship with all of his daughters, despite his divorce from their mother, he remained very active in their lives and even got them involved in his Star Trek movies. Each of the three daughters has featured in at least one Star Trek movie/TV series. However, none of them quite rose to his status in the film industry. In a 2014 interview with The Guardian, Shatner revealed that his daughters describe him as a hands-on dad. The actor told the outlet that he felt gratified with how his daughters perceived him since he was gone most of the time in order to make a living when they were kids and only had the time to see them during the weekends. Regardless, Shatner's daughters credit their dad's influence for who they turned out to be.
Shatner also expressed to The Guardian that while he felt satisfied that his kids appreciate his influence in their lives while they were kids, he was worried about whether he did a good job as a parent. Shatner said his daughters have all grown to become three of the greatest mothers which means that he must have done something right, however, the Star Trek star feels like he should have done more, saying that he wishes he could have brought them up the way they bring up their own children. Now that he seems to have a lot more time, Shatner is spending a lot of it with his daughters, he visits them every weekend and they go on holiday trips together with activities, including snorkeling and skiing.
Name: Leslie Carol Shatner
Born: August 31, 1958
Spouse: Gordon T. Walker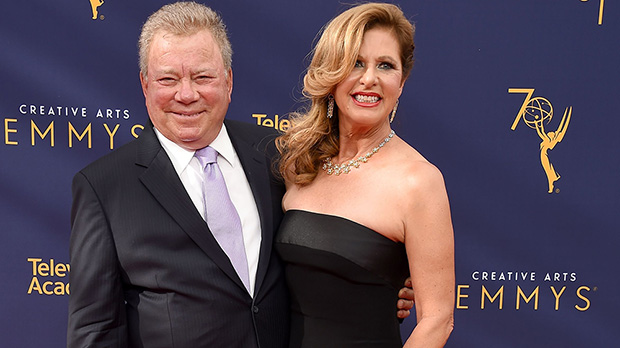 Leslie Shatner is William Shatner's first daughter. When she was a kid, she appeared in one episode of her father's Star Trek: The Original Series, playing the role of "Only Girl." The episode was titled "Miri." Years later, she made an appearance in an episode of the TV documentary, This Is Your Life. This remains her only TV appearance. Like her sisters, she has been seen accompanying her famous dad to red carpet events. Rather than pursue an acting career, Leslie, according to The Focus News, is an occupational therapist and has her own practice based in Laguna Hills.
Leslie Shatner is married to Gordon T. Walker, however, it is not known the exact year in which the couple got married. With her husband, she is known to have at least two children, sons Grant Walker, and Eric Walker.
Lisabeth Shatner
Born: June 6, 1961
Spouse: Andy Clement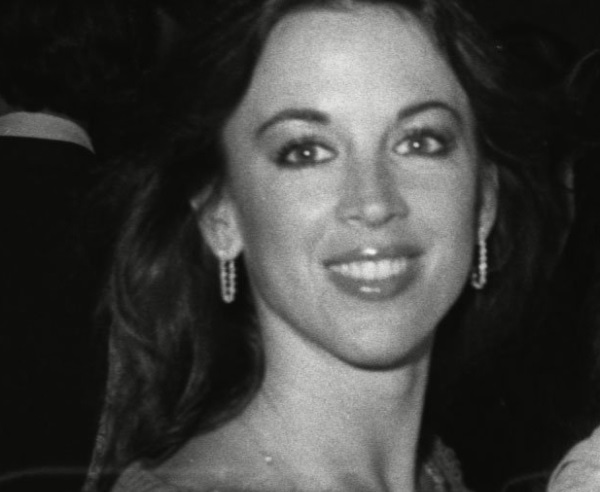 Lisabeth is Shatner's second daughter. Like her siblings, she acted in an episode of Star Trek: The Original Series. Unlike her older sister, Lisabeth appeared in non-Star Trek movies, including Huey Lewis and the News: Do You Believe in Love, TekWar, and T.J. Hooker. She is married to Andy Clement. The couple married in 2005. Though it is not known whether Lisabeth and her husband have any kids, it is most likely that they do as Shatner in his 2014 interview said that all of his daughters has grown to become great mothers.
Melanie Shatner
Born: August 1, 1964
Spouse: Joel Gretsch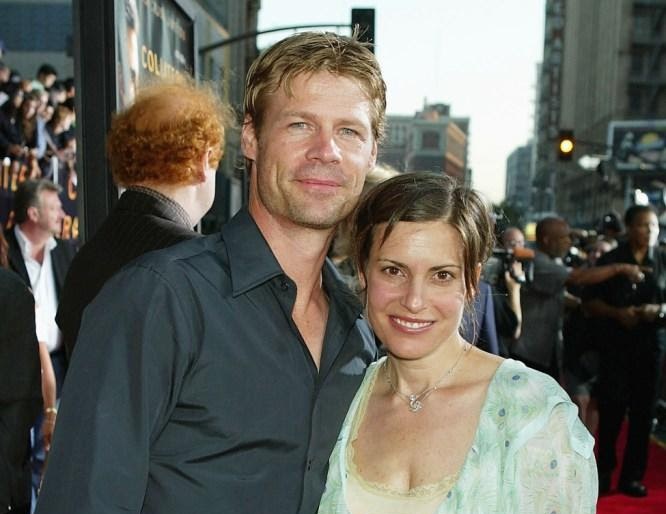 Out of all the Shatner daughters, Melanie is the one with the most acting credits. She made her own Star Trek debut in the 1986 movie, Star Trek IV: The Voyage Home. She also appeared in Star Trek V: The Final Frontier (1989) which was directed by her father. Melanie Shatner appeared in bit parts in movies in the '90s, including The First Power, Syngenor, Cthulhu Mansion, and Surface to Air. She played the major role of Rebecca in direct-to-video releases Bloodstone: Subspecies II and Bloodlust: Subspecies III. She was also active on the small screen, booking parts in Kung Fu: The Legend Continues, Sisters, Perversions of Science, among others. Her most recent gig was in the 1998 TV movie, His Bodyguard. Like her sisters, Meanie seems to have left acting to pursue other interests unknown to the media.
Shatner's youngest daughter is married to American actor, Joel Gretsch who unlike her is still very much active in Hollywood. He is known for The 4400, Taken and V. He played the recurring role of Peter Maxwell in The Vampire Diaries. The couple married in 1999 and have 2 children, daughters, Kaya and Willow.
William Shatner Has 5 Grandchildren
Going by his 2014 interview with The Guardian, Shatner is a grandfather of at least 5. His first daughter Leslie is known to have 2 sons, while his last daughter Melanie has two daughters. Though it is unknown whether or not his middle child Lisabeth has a child, chances are that the 5th grandchild is Melanie's child as Shatner has also referred to her as a mother.
In the aforementioned interview, Shatner said that being a grandad was the greatest joy for him. He revealed that he was making good use of the time he now has to spend with his grandkids, hug and kiss them. The Emmy-winning actor also revealed that he uses his time with his grandkids to teach them some of the things he has learned through his long life. His favorite movie to watch with them, he revealed is… Escape From Planet Earth.
Is Kaley Cuoco William Shatner's Daughter?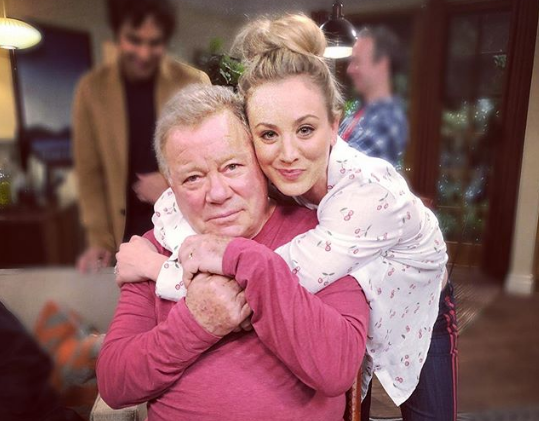 No, Kaley Cuoco is many things but being William Shatner's daughter is not one of those. The Big Bang Theory star has no biological links whatsoever to Shatner. Her father is Gary Carmine Cuoco, a real estate broker. So, why then do people speculate that she could be Shatner's daughter? It all traces back to advertisements for Priceline. Both actors shill for the company and have done several ads for them.
In the commercial, Shatner who acts as the Priceline Negotiator introduces Kaley as the Negotiator's daughter, and the fact that they have done so many of these commercials and the effortless daddy-daughter chemistry between them had many thinking that Shatner could be Kaley's secret dad, but it is all false. Shatner does have three daughters, thus playing a dad for a commercial was easy peasy for him.