Stella Keitel (born December 10th, 1985) is a 37 year-old American actress best known for being the daughter of Harvey Keitel.
Harvey had Stella from his relationship with actress Lorraine Bracco. The duo were never married. They just cohabited for 12 years before heading into a custody battle for their daughter following their split in 1991.
Summary of Stella Keitel's Biography
Full Name: Stella B. Keitel
Gender: Female
Date of Birth: December 10, 1985
Stella Keitel's Age: 37 years old
Ethnicity: Mixed
Nationality: American
Zodiac Sign: Sagittarius
Sexual Orientation: Straight
Religion: Christianity
Marital Status: Single
Stella Keitel's Parents: Harvey Keitel and Lorraine Bracco
Siblings: Three
Stella Keitel's Height in Inches: 5 feet 6 inches
Stella Keitel's Height in Centimetres: 168
Stella Keitel's Weight: 60 kg
Stella Keitel's Net Worth: $3 million
Famous For: Being the daughter of Harvey Keitel
Stella Keitel's Instagram: @dr.keitel
Twitter: @stellakeitel
How Old is Stella Keitel?
Stella Keitel is 37 years old as her date of birth reads December 10th, 1985. The American actress was born in the US as Stella B. Keitel. Obviously an American by nationality, she came from a mixed ethnic background – her dad is Ashkenazi Jewish and her mum is Italian-American.
She is the daughter of two entertainment heavyweights, Harvey Keitel (father) and Lorraine Bracco (mother). She may be the only child born in the union between Harvey and Lorraine but Stella has three half-siblings.
Popular actress Margaux Guerard is from her mum's second marriage to actor Edward James Olmos while Hudson Karmazin Keitel (born to Lisa Karmazin) and Roman Keitel (born to Daphna Kastner) came from Harvey's other relationships. Roman is aspiring to become an actor with one credit under his belt while Hudson is yet to decide on any career path.
The actress battled systemic juvenile rheumatoid arthritis in 1995 but is presently in remission. She currently lives in New York, precisely in Rockland County.
Her Academic Journey
Growing up in New Jersey, Stella Keitel joined Green Meadow Waldorf school. Later, she transferred to Saddle River Day School located in Saddle River, New Jersey, where she completed high school. Her days in high school were quite eventful as she practiced music, wrote poetry, and danced.
She was already enrolled with Lynn University in Florida for her college degree in 2005 when she signed with the agency, Wilhelmina Models which saw her move to a New York-based institution to make it easier for her. She was working as a model and pursuing a psychology degree at the same time.
Stella achieved her doctorate from Yeshiva University's Ferkauf Graduate School of Psychology and today, she practices as a licensed clinical psychologist.
Stella Keitel's Father is a Hollywood Icon
The tale of Hollywood would never be deemed complete without giving a mention to the man behind most of its tough guy and ethically ambiguous characters, Harvey Keitel.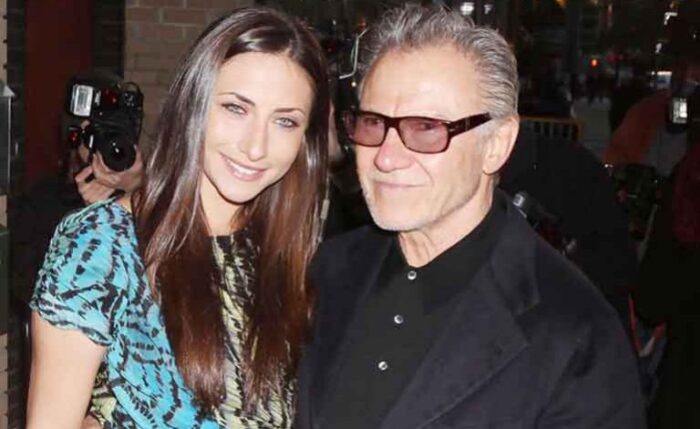 Stella Keitel's dad came to public attention during what is referred to as the "New Hollywood" movement. He later forged a lasting relationship with one of the pillars of the entertainment industry, Martin Scorsese, and recorded appearances in six of his movies.
Harvey is recognized as one of the most prolific actors of the 1960s and 70s, appearing in productions like Mean Streets, Blue Collar, Taxi Driver, The Last Temptation of Christ, Bugsy, Thelma & Louise, Reservoir Dogs, and Bad Lieutenant.
His other notable productions include The Piano, From Dusk till Dawn, Pulp Fiction, National Treasure, Cop Land, The Irishman, Red Dragon, The Grand Budapest Hotel, and Youth,
The honors he has received include Golden Globe nominations, AACTA Award, and Academy nominations.
Despite the fact that Stella grew up under the watch of her mother, she still shares a great bond with her father. Their father-daughter bond is evident in the pictures they often share on social media.
Stella Keitel's Mother is also a Known Name in the Movies
Though Lorraine Bracco started her career in modeling, she moved to act during the 1980s, appearing in several Italian-language films like Lina Wertmüller's Camorra. Moving over to English language movies, she first acted in The Pick-Up Artist before other films like Someone to Watch Over Me, The Dream Team, and Sing.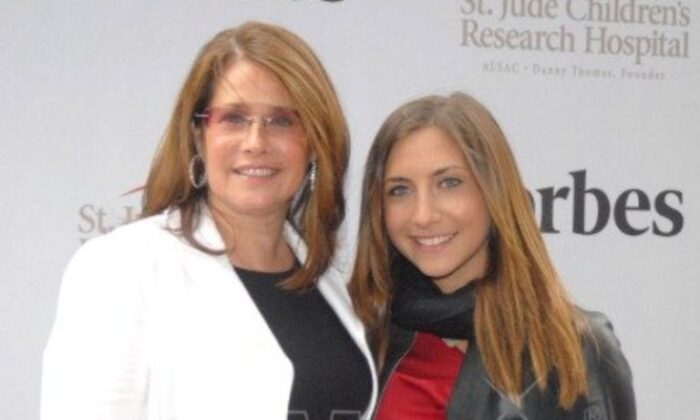 Stella Keitel's mum recorded her big break in Goodfellas by Martin Scorsese and is best known for playing Jennifer Melfi in The Sopranos. She has been nominated for several awards, including Emmy Awards, Golden Globe Awards, Screen Actors Guild Awards, Academy Awards, Primetime Emmy Awards, and more.
Stella Keitel's Parents were Never Married
Lorraine Bracco and Harvey Keitel did not tie the nuptial knot, they only had a 12-year-long relationship as live-in lovers. The duo were both in Paris when they met for the first time. They wasted no time in starting a romantic relationship that saw them live under the same roof.
Stella Keitel's parents never mentioned exactly when their relationship took off but they had her in 1985 and barely six years later in 1991, their union came crashing.
The end of their relationship ushered in a bitter custody battle for Stella who was then six. The court case was so severe that Bracco had to suffer depression and it also resulted in legal fees of $2 million. In the long run, Harvey eventually capitulated and handed Stella over to Lorraine.
The movie stars have both moved on. Lorraine has tied the knot twice – first to Frenchman Daniel Guerard from 1979 to 1982 and has been married to actor Edward James Olmos since 1994.
Harvey on the other hand married Canadian actress Daphna Kastner in 2001 and also dated Lisa Karmazin.
What Does Harvey Keitel's Daughter Do For a Living?
With the kind of parents she has, it came as no surprise that Stella Keitel also joined the entertainment industry from a young age. However, she first tried her hands at modeling when Wilhelmina Models' agency started representing her in the Fall of 2005, though the details of her modeling career are not known.
Stella made her acting debut in 1990 on the set of Goodfellas alongside her movie superstar dad. She depicted the character of his older child called Judy. This has remained one of her best-known productions to date.
Two years down the line in 1992, she shared the screen with her mother in Bad Lieutenant, playing the role of LT's Daughter. Bad Lieutenant is also among her most popular roles.
After appearing in the 2007 short movie, Meg's Song as the title character, Stella Keitel made her debut in the series by scoring the role of Alice Frye in one episode of Law & Order: Criminal Intent also in 2007.
Perfect Sports became Keitel's third best-known production in 2008 when she appeared as Fallon. Joining the cast of The Life of Lucky Cucumber in 2009, the American actress played Candace Lee Mansfield. She scored two roles in 2010 – Zeldy Lazar in Holy Rollers and Becca in Landing. Since she left the movie world, Stella has been earning her keep as a clinical psychologist.