Richard Williams is still married to Lakeisha Williams, his third wife. The legendary American tennis coach, who is the father of Venus and Serena Williams, has been married thrice. His first marriage was to Betty Johnson in 1965. Following their divorce, he married Oracene Price in 1980, the union lasted for two decades and they divorced in 2002.
Richard Williams got married for the third time in 2010 to Lakeisha Graham and they remain together to date despite once filing for divorce back in 2017. They also filed multiple lawsuits against each other and it was believed that Richard Williams and Lakeisha's divorce was finalized in 2017 but this is not so. The divorce proceeding is still ongoing but Lakeisha has applied to the court to dismiss it as she and Williams have resumed intimate marital affairs.
Richard Williams' First Marriage was to Betty Johnson from 1965 to 1973
Richard Williams' first wife is Betty Johnson. There are no background details on Johnson but she has African-American ethnicity and American nationality. Williams first met Betty Johnson sometime in the early to 60s in Los Angeles. She was a single mom of one daughter, Katrina Jones, but he wasn't deterred by that fact. He fell in love with her and they wed in 1965.
Richard Williams' marriage to Betty Johnson lasted for eight years during which they welcomed a total of five children, i.e. two daughters and three sons. They are Sabrina (b. 1964), Richard III (b. 1965), Ronner (b. 1966), Reluss (b. 1967), and Reneeka (b. 1972). The couple had a good marriage for some time. Williams joined hands with Johnson to provide for the family and as such, they lived quite comfortably.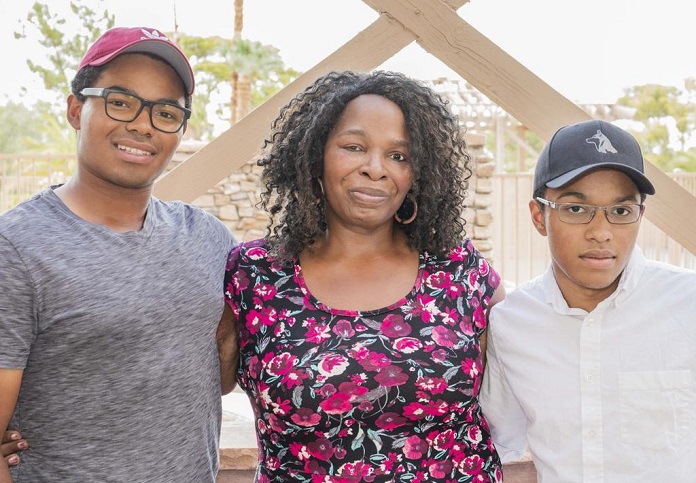 Richard Williams and Johnson however had one consistent problem and that was the fact that Williams cheated on his wife multiple times. He had disagreements with Johnson about it and in 1972 when his last child was just eight weeks old, he left the family. Betty Johnson subsequently divorced Richard Williams and focused on raising their kids alone. The family lived in poverty and relied on organizations such as the church to make hay.
Betty Johnson was diagnosed with cancer sometime in the 90s. She found it hard to take good care of herself due to finances. She later passed away in 1998. Richard Williams' daughter, Sabrina, has been quite outspoken about the hurt she feels with regard to her father. She has berated him for abandoning the family and not supporting them in any way. She has also revealed that she has only seen him a handful of times since he divorced her mom and that she won't be attending his funeral when he dies.
His Second Marriage to Oracene Price Lasted from 1980 to 2002
Richard Williams' second marriage is to Oracene Price, a tennis coach and philanthropist. Oracene Price is a native of Michigan and has African-American ethnicity. She was born on the 3rd of April 1952, making her ten years older than Williams. Richard Williams first met Oracene Price in California sometime in the late 70s. At that time, she was a divorced mom of three daughters namely Yetunde Price (1972–2003), Lyndrea Price, and Isha Price.
He fell in love with her and they dated for some time before getting engaged. They then got married in 1980 and the couple made their home in California while Richard acted as a doting stepfather to Price's daughters. He and Price also welcomed two daughters of their own namely Venus Williams (b.1980) and Serena Williams (b. 1981).
Richard Williams and Oracene Price devoted themselves to raising their daughters. They also coached Venus and Serena and they emerged as great tennis players in the 90s and the 2000s. Unfortunately, the success that their daughters achieved was not able to paper over the cracks in the couple's marriage.
Williams and Price encountered some issues amongst which was domestic abuse. On one occasion, Price was left with three broken ribs. She did not press charges against Williams but by 2000, they separated. They lived apart for two years until their divorce was finalized in 2002. Despite the way things ended between the couple, they maintain cordial relations and often show up to support their famous daughters.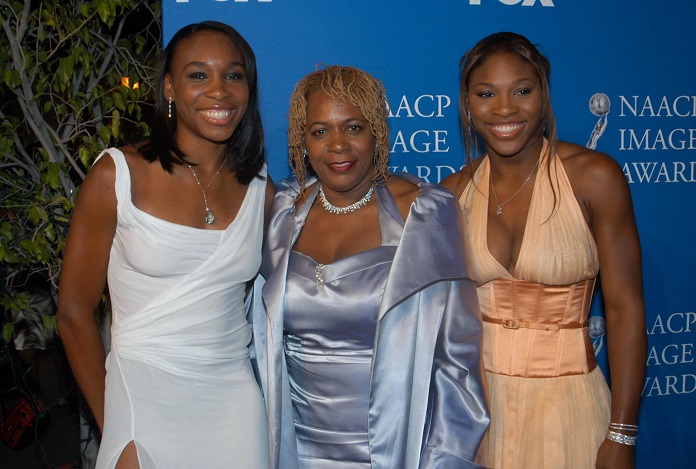 Richard Williams' Third Marriage Was to Lakeisha Williams in 2010
Richard Williams got married for the third time in 2010 to Lakeisha Graham. Graham is of African-American ethnicity and has American nationality. She was born in 1979 which makes her 36 years younger than Richard Williams and only a year older than his daughter, Venus. Lakeisha is a businesswoman and at some point ran her own grocery store.
Richard Williams first met Lakeisha in Florida in March 2009. They took a shine to each other and started dating. They later got engaged that same year and wed a year later in December 2010. The couple was married for about a year and a half before welcoming a son named Dylan in late 2012. Lakeisha established cordial relations with Williams' children. She was spotted at various tennis tournaments in support of Venus and Serena including the Miami Open in 2013.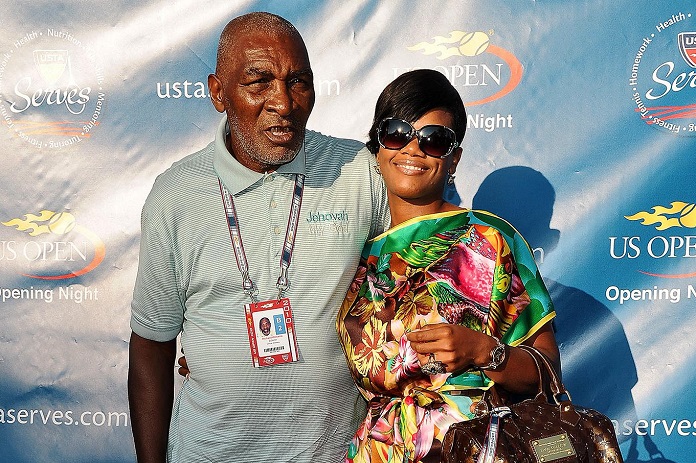 They Filed For Divorce in 2017 amidst Allegations of Fraud and Forgery
Richard Williams and Lakeisha Williams experienced issues in their marriage in 2017 and filed for divorce that same year. Williams also filed a series of lawsuits against his wife. He alleged that she was stealing his social security checks and asked for a restraining order. He also alleged that she was cohabiting with someone with a criminal past and also made allegations of alcoholism and gun theft against her.
Richard Williams also filed a lawsuit accusing Lakeisha of fraud. According to him, Lakeisha had forged his signature and transferred one of his properties to herself. She then used the property to take out a loan of about $150,000. Lakeisha's attorneys rejected these allegations and maintained that Williams only alleged the same because he wanted to wiggle his way out of paying child support and other legal financial obligations.
Is Richard Williams still married?
Richard Williams is still married to Lakeisha Williams. Following their multiple lawsuits as well as divorce proceedings in 2017, many assumed that their divorce was finalized that same year. It however turns out that this is not the case. The divorce proceedings lingered for years and was set to be finalized in January 2022. That finalization was postponed to June 2022. However, in March 2022, Lakeisha applied to the court to dismiss the divorce proceedings as she and Richard Williams had now reconciled.
According to her, they started cohabiting together again in 2019 and since then, they have been jointly taking care of their son. They had also resumed other aspects of marital life including sexual relations. She, therefore, asked the court to throw out the divorce proceedings. It is difficult to say if the court has given its final resolution on this issue but one thing that is for sure is that the couple's divorce process is not finalized and Richard Williams is still married to Lakeisha Williams.