Revé Drew Walsh is the wife of John Walsh, an American television personality and the host/creator of the reality TV show, America's Most Wanted.
Revé Drew Walsh is a victim rights advocate and is doing all she can to help make finding missing children easier but she is best known for being the wife of the popular TV personality. Her marriage to John has faced so many challenges, but somehow they have been able to overcome them and are now helping other families.
Summary of Revé Drew Walsh Biography
Full Name: Revé Drew Walsh
Gender: Female
Nationality: White Caucasian
Sexual Orientation: Straight
Marital Status: Married
Revé Drew Walsh's Husband: John Walsh
Revé Drew Walsh's Children: Adam (deceased), Meghan, Hayden, and Callahan
Famous for: Being the wife of John Walsh
Revé Drew Walsh Became Famous as John Walsh's Wife
Revé Drew Walsh came to the limelight in 1971 when she got married to John Walsh. Before her marriage, nothing was known about her in the media space. Even after her marriage, personal details about her like her date of birth, age, level of education, and the type of childhood she had, are not public knowledge and we cannot say for sure what she was doing for a living before getting married to John Walsh.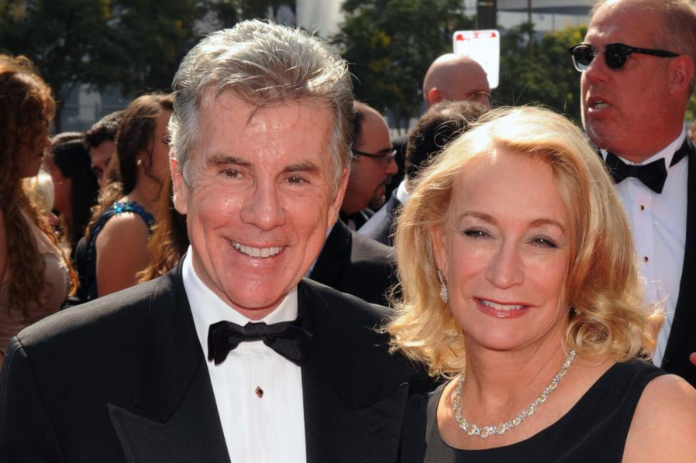 It is very obvious that she prefers to live a private life. However, by virtue of getting married to the popular TV show host, Revé Drew Walsh became a popular to the media and a good number of things about her family are available.
Revé And John Were Married in 1971 and They Had Four Children
Revé Drew Walsh and John Walsh got married on the 17th of July 1971 and their marriage was blessed with four children, however, they have three surviving children today. Their first child, Adam, was born on the 14th of November 1974. The second child named Meghan was born in 1982, the third child Callahan was born in 1985 and their last child Hayden was born in 1994.
Only Three Of Her Children Are Alive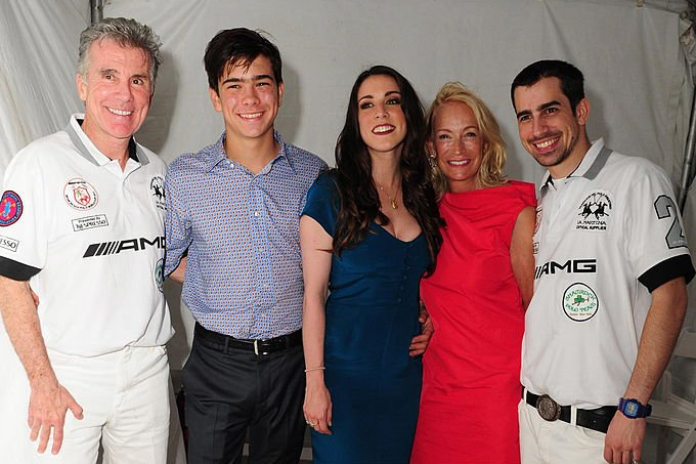 Although Revé and her husband John, welcomed four kids into their family, they have only three of them are with them today and they include:
Meghan Walsh
Meghan Walsh is a fashion designer, singer, and artist. She is also an activist who fights against CPS killings and has openly spoken about the death of her brother Adam and has granted interviews on YouTube to talk about it.
Meghan was born a year after the death of Adam, but her parents did not see her as a replacement for him. Rather, Revé Drew revealed that it only made them feel bad, as Adam always wanted to have a sister.
She has a daughter named Eva and lives in Vero Beach.
Hayden and Callahan Walsh
Hayden and Callahan keep a low profile but have been spotted accompanying their father to TV show filming. Larry King once mentioned that Hayden shares a lot of resemblance with Adam, in July 2006.
Callahan is currently filming In Pursuit With John Walsh, a show that shares the story of families whose members have been victims of murder.
Revé Drew Walsh's First Child Went Missing In 1981
Revé Drew Walsh and her husband enjoyed a happy marriage and family with their first child, Adam Walsh, until 1981 when he went missing. Adam was kidnapped at Sears department store in 1981. According to Revé Drew Walsh, she left him at the toy department while she went shopping. This was not the first time she was doing this, but this time, when she got back he was nowhere to be found.
Two weeks after his abduction, fishermen found Adam's head in a drainage canal near Vero beach along Florida Turnpike. The location where Adam's head was found may have inspired his sister Meghan's decision to live at Vero beach. Although his siblings were not born at the time of his abduction and death, it has influenced their lives in various ways.
Revé Drew Walsh And John Walsh Tried To Sue Sears Department Store
Following Adam Walsh's abduction, Revé Drew and John tried to sue Sears department store for monetary damages, seeing that it was at their store that their child was kidnapped.
According to Revés report, she claimed she left Adam at the toy department for only 5 minutes, however, in court, Sears was able to prove that she left him there for up to 90 minutes. As if enough damage had not been done by that revelation, a statement by Jim Campbell, a family friend, which revealed that the couple was heavy users of cocaine and marijuana, further drove the nail down the coffin (in the case).
Jim Campbell, who was also Adam's godfather, did not have so many good things to say about Revé Drew and her husband. He even claimed that he and Revè Drew were having an affair and John Walsh was not aware of it.
With too much evidence defaming the character of Revé Drew and John Walsh, they quickly dropped the case against the store. There are reports that they did not want the case of their drug abuse to escalate.
Revè Drew And Her Husband Pushed To Get The Adam Walsh Child Protection and Safety Act 
Although Revé and her husband were unfortunate with their attempt to get monetary compensation for the abduction of their child, they did not stop doing all they could for justice to be served.
They even went the extra mile to put things in place to make it faster for the police to find missing individuals. Together with her husband, she helped the FBI set up a database for missing children.
They were even able to get President George Bush, the then-president of the United States to sign the Adam Walsh Child Protection and Safety Act in 2006. Unfortunately, till this time the murder of their son was still a mystery.
The Case On The Murder Of Revé Drew Walsh's Son Was Closed In 2008
After more than two decades of looking for Adam's murderer, it was as though justice will never be served, but the police finally came up with something in 2008. The authorities believed that a person named Ottis Elwood Toole was responsible for Adam's death. Ottis Toole was already in jail and had been linked with two other homicides. Upon this discovery, the case was closed.
Closing the case, however, did not stop Revé Drew and John Walsh from continuing their course of making it easier to find missing persons.
Revé Drew Walsh Filed For Divorce In 2002
Despite the level of togetherness Revé Drew Walsh and her husband seemed to display throughout the fight to get justice for their son, their relationship went south sometime in 2002. According to reports, Revè filed for divorce in 2002, but her reason for doing this was not revealed. However, in August 2011, they dropped their divorce suit.
The attorney revealed that the two had settled and were willing to make things work out in their marriage. Despite all the challenges and infidelity allegations, they both faced, they have remained married for more than five decades.
Revé Drew Walsh is Currently Focused On Running National Center For Missing and Exploited Children
The death of Adam Walsh inspired his parents to start up the National Center for Missing and Exploited Children. Although Adam's case has long been closed, his parents are still in the business of helping families with missing loved ones find them easier.
On Instagram, their non-governmental organization has over 125k followers and they have remained active in sharing details of missing people. Revé Drew Walsh does not have a private Instagram account and her life has mostly been fashioned by the disappearance of her son who she dearly misses.