Nikki Hall (born: April 15, 1992) is a 31 year-old Jamaican-born American model, actress, social media influencer, and reality TV star also known as the girlfriend of Pauly D, the Rhode Island-born DJ and TV personality.
Pauly D's girlfriend is also famous for her appearance on MTV's reality TV dating show Double Shot At Love. The couple has been together for a few years now, and despite the few setbacks they experienced in the early days of their relationship, Nikki Hall and DJ Pauly D are still going strong as a couple. Here's what we know about the beautiful social media influencer Nikki Hall.
Summary of Nikki Hall's Biography
Full Name: Nikki Hall
Gender: Female
Date of Birth: April 15, 1992
Place of Birth: Jamaica
Nikki Hall's Age: 31 years old
Ethnicity: Caribbean
Nationality: Jamaican American
Zodiac Sign: Aries
Sexual Orientation: Straight
Religion: Christianity
Marital Status: Dating
Boyfriend: Paul Michael Delvecchio Jr. aka DJ Pauly D
Nikki Hall's Height in Inches: 5 feet 8 inches
Height in Centimetres: 173 cm
Nikki Hall's Weight: 50 kg (110 lbs)
Body Measurements in Inches: 34-26-34 inches
Body Measurements Centimeters: 86-66-86 cm
Eye Color: Brown
Hair Color: Brown
Occupation: Actress, model, social media influencer, reality TV star
Nikki Hall's Net Worth: Est. $2.2 million
Famous for: Being DJ Pauly D's girlfriend
Nikki Hall's Instagram: @nikkisaintclaire
Twitter: @NikkiHallTM
Nikki Hall was Born in Jamaica
While she is a naturalized American citizen, Nikki Hall's Caribbean ethnic identity stems from the fact that she was born in Jamaica. The reality TV star was born in 1992 and celebrates her birthday every year on April 15. She was born under the zodiac sign of Aries and is currently 31 years old.
Nikki has lived almost all her life in the United States of America, thanks to her Jamaican parents' decision to move to the States when the actress was still an infant. Not much is known about her parents, although she did mention in 2018 that her mom left when she was little and that she was mostly raised by her father.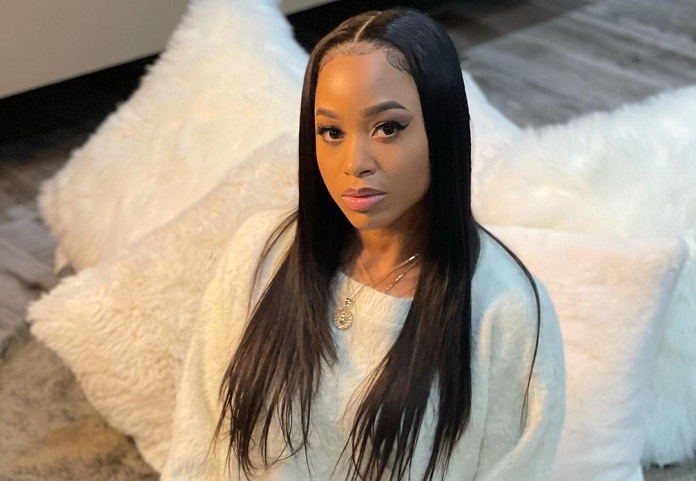 Several sources have mentioned the fact that Nikki Hall's parents had other children besides her but so far, and just like her parents, the public and the media know next to nothing about the aforementioned supposed siblings of the model, a development that is likely as a result of her decision to keep the identities of members of her birth family away from the spotlight.
When Nikki Hall's family arrived in the United States, they settled in Los Angeles, California. Nevertheless, details of her formal education background, including high school and college, are shrouded in mystery at the moment.
Pauly D and Nikki Hall Met on the Double Shot at Love Reality Show
As previously stated, most of Nikki Hall's celebrity status came from her appearance as one of the contestants on the reality TV series Double Shot at Love. The show is an MTV production and the brainchild of Vinny Guadagnino and popular American DJ Pauly D.
During the first season of the show, Nikki shared a rather visible connection with Pauly D, which left many in very little doubt that she would win the 1st season. It became even more apparent after one of the last two contestants on the show was dismissed.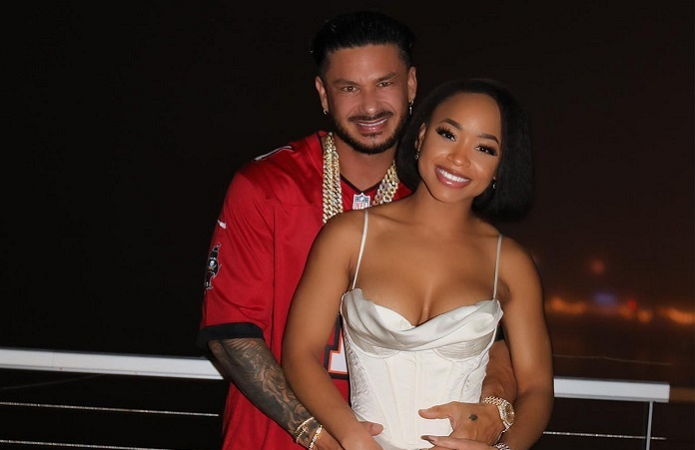 However, in a shocking turn of events, the DJ opted to remain single because he felt that Nikki Hall's displays of emotions toward him were too intense. Nonetheless, when the show resumed for season 2, it was revealed that Hall and Pauly D had been seeing each other off-screen and had been doing so since the first season of the show wrapped up.
Nikki Hall and the DJ built on the strong connection they felt during the first season and officially came out as a couple in 2020. They left no doubt in the minds of observers and fans everywhere when they quarantined together during the pandemic hit in 2020. When the dust of the pandemic settled, they carried on publicly with their relationship and have been photographed together on several occasions since that time.
Nikki Hall Is Still Pauly D's Girlfriend
Considering how averse Pauly D was to Nikki Hall's rather strong come-on at the beginning of the show on Double shot at love, his turnaround was surprising. Due to this, many expected that their connection would not last. This, however, has proven not to be the case, as they are still very much together.
It is a well-known fact that not many relationships survived the quarantine of 2020/2021. However, these two went through it together and came out stronger. So far, the couple seems to be oblivious to the break-up rumors about them and are going about their life in their usual manner with steady social media updates about their quality time together on their social media handles.
DJ Pauly D Has Not Proposed To Nikki Hall
A recent picture of the couple showed the fashion model with a ring on her finger, and the reaction that followed after that picture surfaced included the rumor that the couple had secretly gotten engaged.
However, on closer scrutiny, it was revealed that the picture was inverted because it showed Pauly D's wristwatch on his right wrist when he usually wears it on his left wrist. The relationship between Pauly D and Nikki Hall has only gotten stronger with time, but neither seems willing to take the next step in their relationship, which is engagement and marriage.
However, it is something both Nikki Hall and Pauly D have considered, and considering the fact that they have been together for over two years, it really would not seem far-fetched to assume that we would hear wedding bells soon.
Pauly D's Girlfriend is an Entertainer, Businesswoman, and Fashion Mogul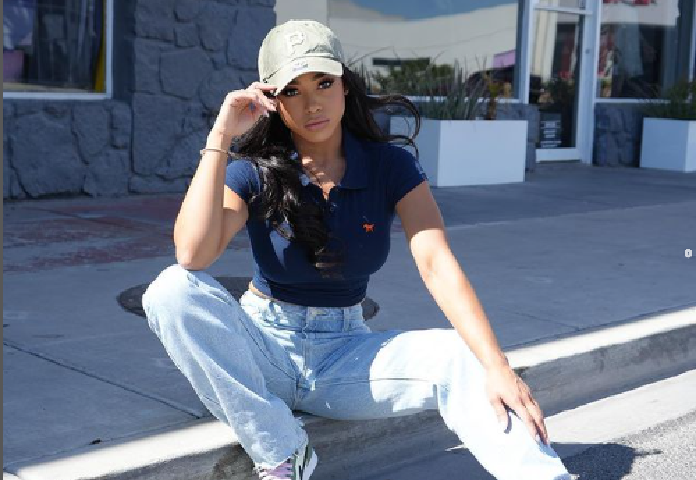 Prior to her big reveal on Double Shot at Love, Nikki Hall has always been quite active in the entertainment industry in a variety of ways. While it can not be disputed that her profile as an actress and a reality TV star draws credence from her appearance on the MTV-produced dating show, Nikki Hall's childhood passion for fashion has long seen her reap the dividends of her dedication to the fashion industry.
Hall sees fashion as a way to express her unique personality, and she has done that intelligently for years. Her love for all things fashion became all the more evident during her time on the set of Double Shot at Love. Her savvy combination of fashion items on the show was one of her most significant selling points and left fans anticipating her next appearance.
Hall leveraged her booming popularity across several social media platforms to secure several modeling engagements and brand endorsement deals from companies such as Doses of Roses, Pretty Little Things, and Fashion Nova. She recently announced that her bikini line is on the way and will be launched soon.
Nikki Hall's estimated net worth of over $2.2 million shows that she is no slouch in the finance department as well.