Nicole Flenory (born 1974; Age: 48 years old) is popular as the little sister of Big Meech, the American drug-dealing duo, Demetrius Flenory Snr. and Terry Flenory (Southwest T).
The three Flenory siblings spent their formative years under the same roof, but according to reports, Nicole removed herself from anything that had to do with her brothers' drug dealing business. However, when the Starz TV network launched BMF (Black Mafia Family) drama series, Nicole's character was well represented.
Summary of Nicole Flenory's Biography 
Full Name: Nicole Flenory
Gender: Female
Date of Birth: 1974
Nicole Flenory's Age: 48 years old
Ethnicity: Afro-American
Nationality: American
Sexual Orientation: Straight
Religion: Christianity
Marital Status: Married
Nicole Flenory's Children: Demetrius and Dillan Steele
Nicole Flenory's Parents: Charles and Nicole Flenory
Siblings: Demetrius Flenory Snr. (Big Meech) and Flenory (Southwest T).
Nicole Flenory's Net Worth: $5 million
Famous For: Being the sister of Big Meech
Nicole Flenory's Instagram: @ibeennicoleflenory
What Is Nicole Flenory's Age Now?
The current age for Nicole Flenory is 48 years old, as the youngest child of the Flenory dynasty was born in 1974. Her exact date of birth and birth month has never been revealed to the public. Dartmouth, Detroit, in the United States is captured as Nicole's place of birth, and reports said she spent a better part of her growing up years there.
The Detroit native is an American by nationality, but her ethnicity is Afro-American. She is the only daughter of Charles Flenory and his wife, Nicole. The duo was never involved in controlled substances; instead, they were devout Christian who taught their children to pray for better days to come.
In fact, Charles was a member of House of God and Keith Dominion, where he functioned as a guitarist and songwriter. In 1963, he launched Gospel Sounds Record Corporation and wrote the track, Jump for Joy for Campbell Brothers in 1997. Campbell Brothers featured the song in their Pass Me Not album, which is listed among their hit singles.
Nicole Flenory spent her childhood alongside two big brothers, Demetrius Flenory Snr. Aka "Big Meech" and Terry Flenory, also called "Southwest T." Big Meech, who was born in 1968, is six years older than Nicole. The three Flenory siblings were brought up in a strict household with highly religious parents.
According to Big Meech, they wore shoes with holes in the soles, and their family found it hard to make ends meet. Nicole's academic records have never made it to the public arena. However, she is said to have attended the local schools in Dartmouth, Detroit, alongside her big brothers.
Who Are Nicole Flenory's Brothers, Big Meech and Southwest T?
While Big Meech is a musician, record label boss, and businessman, Southwest T is listed as an investor and an entrepreneur. The two Flenory brothers started their careers from very rough beginnings. Their background was an impoverished one that forced them to find ways of making fast money. This quest landed the duo into controlled substance net worth right from their high school days.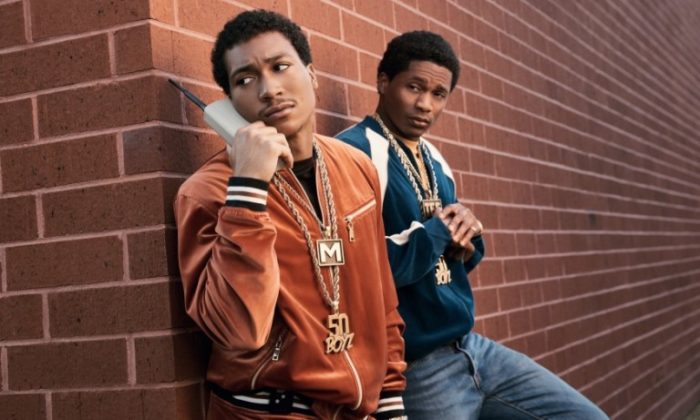 Nicole Flenory brothers' drug-dealing business started growing very fast, and before long, it became a multi-million dollar enterprise. It peaked between 2003 and 2004 when they were reported to be ferrying cocaine in hundreds of kilograms into Atlanta.
They then launched the record label known as BMF Entertainment in 2000. The Black Mafia Family Entertainment imprint went on to champion the music careers of several hip-hop artists such as Fabolous, Young Jeezy, and Trina, who have all become high-profile musicians.
The year 2005 was a waterloo for Big Meech and Terry as they got arrested and tried for drug trafficking. The duo ended up with 30-year jail sentences each. However, while Big Meech is still in custody in USP Lompoc, California, Terry regained his freedom in May 2020 and has been under house arrest since then.
What is Nicole Flenory's Level Of Involvement in Her Brothers' Drug Currier Business?
According to reports, when Big Meech and Terry launched their drug courier business in high school, their baby sister, Nicole Flenory, didn't want any part of it. However, Nicole was well aware of what her big brothers were doing to earn money. Nicole once stated that her brother's reason for going into the controlled substance business was because they considered it "nonviolent."
Even Big Meech once described it as something you can do and make money without having to kill or harm anyone. While Nicole was never involved in her brother's drug business, she is featured in Black Mafia Family – a crime drama on Starz TV network that delves into the deepest part of the hard substance empire and record label run by her big brothers.
In the drama series where American rapper 50 Cent is functioning as the executive producer, Nicole Flenory's character is portrayed by Laila Pruitt. Nicole is very close to her brother's son, Lil Meech, who is portraying Big Meech in the crime drama series.
How Much Is Nicole Flenory's Net Worth?
Nicole Flenory's net worth is said to be under review, but some sources have gone ahead to peg it at $5 million. While her source of income has never been discussed, it must be noted that her family earned millions of dollars during their booming days in the drug business.
Nicole Keeps Her Personal Life Under Wraps
Nicole Flenory is not the type to court public attention like her brothers. The last child of the Flenory family has been living her life away from the penetrating eyes of the public; thus, nothing much can be said about her personal life. However, reports have established that she is married, but the identity of her spouse has remained shrouded in secrecy, and no one knows whether they are still married or not.
With that said, one aspect of Nicole's life that is glaring is the fact that she is a mother of two. Big Meech's little sister has two sons, Demetrius Steele, who is fast approaching his 30s, and her younger son, Dillan Steele, is connected with the American entertainment industry.
When Demetrius Steele turned 28 on the 28th of March 2020, the mother of two took to her Instagram handle to drop a heartwarming birthday message for her first child, addressing him as "Our entrepreneur, chef, and big three worker."
After Dillan Steele completed his documentary about Cannabis in September 2021, Nicole Flenory also took to social media to congratulate him. Dillan has been very vocal about the release of his uncle Big Meech and has been leveraging his socials to call for his release.
Currently, Nicole is a resident of Lincoln Park, Michigan, in the United States.