Clytie Lane is a British actress, screenwriter, and personal trainer who is most famous as the wife of Nick Nolte, the Golden Globe-winning actor.
Lane and Nolte first met each other during a Pilates class and started dating around 2003. The two remain together to date and have gone on to exchange wedding vows. They have also welcomed a daughter, Sophie, who looks set to follow her father's footsteps in acting and everything that comes with it.
Summary of Clytie Lane's Bio
Full name: Clytie Lane
Gender: Female
Date of birth: 1969
Clytie Lane's Age: 52
Ethnicity: Caucasian
Nationality: British
Sexual Orientation: straight
Marital Status: married
Clytie Lane's Husband: Nick Nolte
Clytie Lane's Children: Sophie Lane
Clytie Lane's Height in Inches: 5 feet 5
Clytie Lane's Height in Centimetres: 165
Clytie Lane's Weight: 55 kg
Body measurements in inches: 34-28-40
Body measurements in centimeters: 86-71-101
Clytie Lane's Net worth: $1 million
Famous for: Nick Nolte's wife
Clytie Lane is Originally From London, England
Clytie Lane is 53 years old as she was born in the year 1969. Her place of birth is London, England, and she has British nationality. She additionally has Caucasian ethnicity. Asides from her nationality and birthplace, not a lot of information exist about Clytie Lane's early life and family background. There is no information on the name and identity of her parents. It is also not known if she has any siblings.
She is a Budding Actress and Writer
Clytie Lane is a budding actress and screenwriter. While growing up in London, she displayed a natural passion for creative arts, including writing, acting, and storytelling. She went on to study contemporary dance and English literature at the university before pursuing her career in the industry. Clytie Lane has written several thought-provoking scripts.
She has also featured in a handful of movies, including the 2006 romantic drama, Coffee Date. Coffe Date evaluates the intricacies of being friends with a gay person and featured the likes of Jonathan Bray and Jonathan Silverman. Clytie Lane, on her own part, played the supporting role of Cherry. The movie was a decent success and won the audience award for best feature film at the 2007 Sedona International Film Festival.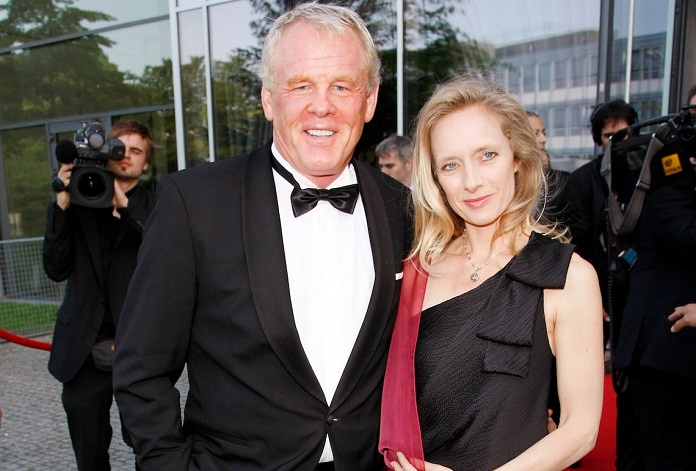 She is also a Certified Personal Fitness Trainer and Pilates/Yoga Instructor
Clytie Lane also makes a living as a personal fitness trainer. The London-born actress is a fully certified personal trainer and Pilates instructor. She is also versed in yoga and meditation. Clytie Lane works at Malibu Fitness, a foremost community-oriented gym in Malibu. The organization has been in existence since 1986 and provides encouraging and accommodating fitness programs for loyal members.
They also offer the most dynamic classes; have a friendly facility, and are constantly rethinking the way they do things in order to meet up with the constantly-changing fitness industry. Facilities at Malibu Fitness include a gym, weight room, cardio equipment, outdoor exercise space, etc.
Clytie Lane and Nick Nolte Began Dating in 2003 and Got Married in 2016
Clytie Lane and Nick Nolte got to know each other when she served as his Pilates instructor in the early 2000s. They developed an easy camaraderie during their sessions and became pals. They eventually started dating and moved in together. The couple's relationship grew stronger with each passing day and on the 3rd of October 2007, they welcomed a daughter together.
This left no one in doubt as to how serious they were about their love for each other but they refused to be bound by tradition. They raised their daughter jointly as co-parents for several years and eventually ended up getting married on the 8th of September 2016. This was 13 years after their relationship started and nine years after the birth of their daughter.
The marriage to the best of public knowledge marked the first trip down the aisle for Clytie Lane. Her husband, on the other hand, has been married four times. Nick Nolte's first marriage was to Sheila Page from 1966 to 1970. His second marriage was to Sharyn Haddad from 1978 to 1984. Nolte's third marriage was to Rebecca Linger from 1984 to 1994.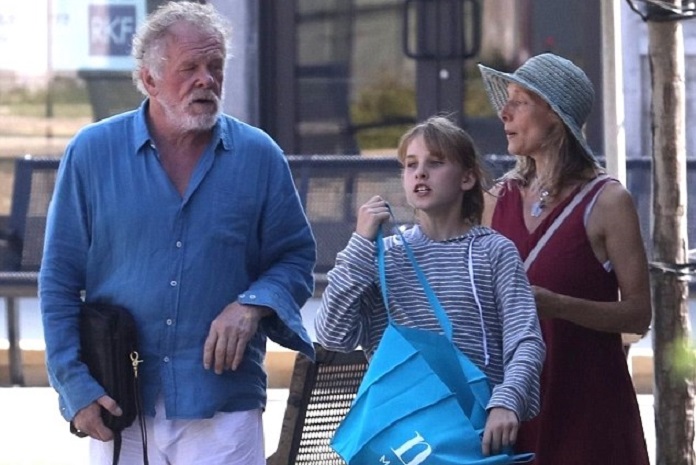 The Couple Has Remained Together To Date and Live in Malibu
Clytie Lane's marriage to Nick Nolte has lasted for 5 years and they are still going strong. They make their home in Malibu and regularly make joint red carpet appearances. They are also regularly photographed by paparazzi when they are out on routine activities such as Sunday brunch and shopping.
It hasn't been all glitz for the couple though. Nick Nolte has fought an uphill battle to maintain his sobriety for years and Lane has had to support him through it all.
The couple also lost one of their homes in California to a wildfire in October 2008. At that time, their daughter was quite little and Nolte was forced to temporarily seek shelter in the house of one of his ex-wives while Lane and the baby remained in a safe place. This living arrangement raised concerns that the couple may be splitting up but this was untrue.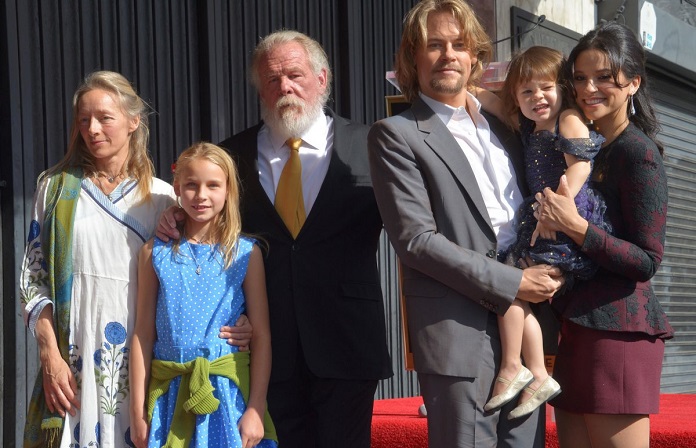 Clytie Lane's Daughter, Sophie Lane Nolte, is an Aspiring Actress
Clytie Lane and Nick Nolte have one child together, a daughter named Sophie Lane Nolte. She is about 14 years old now and is eyeing a career in showbiz. The talented young girl made her debut with a supporting role in the 2018 movie, Head Full of Honey which revolves around an old man, Amadeus, suffering from Alzheimer's and his granddaughter's (Matilda) effort to help out.
Sophie Lane starred in the movie alongside her real-life father, Nick Nolte, and he later revealed that the whole thing came about by chance. He also disclosed that Sophie had to seek her mom's permission to be able to take that step. Nick Nolte also used that opportunity to reveal that his daughter refers to him as grandpa in real life because he was twice the age of most of her friend's parents. This made it quite natural for her to play the role.
Clytie Lane's Height, Weight, and Other Body Measurements
Clytie Lane is 5 feet 5 inches or 1.65 m tall and her weight is a modest 55 kg or 121lbs. Her other body measurements are 34-28-40. The actress cum personal trainer is yet to reveal the secrets behind her enviable physique but it is really a no-brainer.
Given that she is an expert in physical disciplines such as Pilates and yoga, there is no doubt that Clytie Lane is pursuing a healthy lifestyle comprising of a good diet and regular physical activity.