Marshawn Lynch does not have any wife but he has been romantically linked to a couple of ladies, including Charmaine Glock.
Charmaine Glock has been rumored to be Marshawn Lynch's wife or girlfriend, however, Lynch's mother whom he is very close to, has denied any such rumors.
Charmaine Glock is a former adult film star and Instagram personality. She and Marshawn Lynch were rumored to have dated around 2013/2014 but she debunked this. Lynch's mother also refuted the reports but many stuck to their guns and even stated that Glock and the NFL star were expecting a child together. This later turned out to be false and Lynch has since been linked to other ladies including fast-rising singer and actress, Netta Brielle.
In all this, the NFL has firmly kept mute, making it difficult for fans to figure out whether he is married, in a committed relationship, or single.
Who Has Marshawn Lynch Dated?
It is quite difficult to figure out who Marshawn Lynch has dated before. The retired NFL star is notoriously taciturn. Even when he was an active player in the NFL, he refused to participate in the routine pre and post-game interviews that other people do.
This earned him fines but he remained unperturbed. Such a disposition makes it difficult to figure out his love life but Marshawn Lynch is rumored to have dated the likes of Charmaine Glock and Netta Brielle.
Marshawn Lynch is Rumored to have Dated Charmaine Glock, a Model, and Former Adult Film Star
One of the ladies that Marshawn Lynch is said to have dated is Charmaine Glock, a former adult film star and model. Glock has American nationality with Filipino and Caucasian ethnicity. She was reportedly born on the 1st of January 1989 in Bellevue, Washington. Her real name is Charmaine Legion Obras. Her father is American while her mother is Filipino.
Charmaine Glock is a former adult film star-turned-model. She is also a tattoo enthusiast and has several inks covering her body. Glock is also quite adventurous. She loves surfing, cliff diving, and dirt riding. She is also a budding photographer and loves to travel with her favorite destination being Hawaii. She has been interviewed by some publications, including Inked Magazine.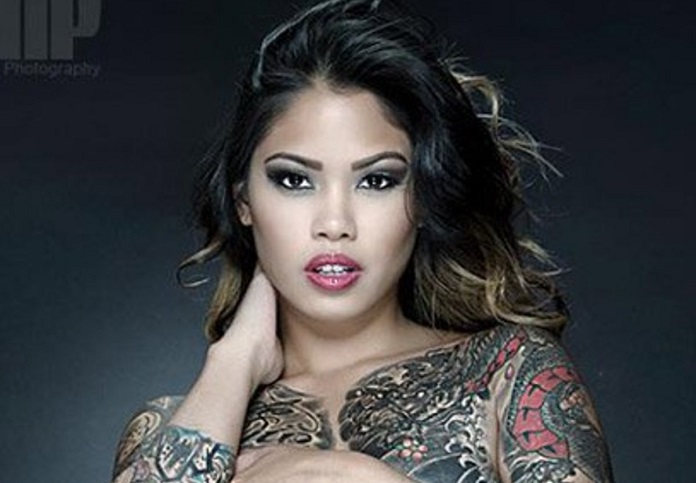 Marshawn Lynch Has Also Been Linked to Actress and Singer, Netta Brielle
Another lady that Marshawn Lynch reportedly dated is Netta Brielle, the fast-rising singer, and actress. Netta is a native of Oakland, California, and started pursuing her interest in music and the performing arts at the age of 5. She studied theater at San Jose State University. She also learned to play the flute along with other instruments.
Netta Brielle is now a budding actress and R & B singer. As an actress, she has appeared in some productions, including E.14, a movie about underage girls caught up in sex trafficking. On the music scene, she has dropped several songs, as well as an EP titled An EP by Netta. She was signed to Atlantic Records.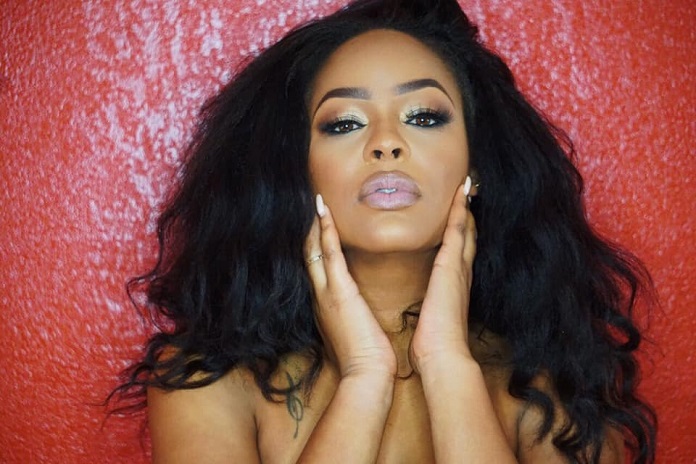 Why Did Marshawn Lynch and Netta Brielle Breakup?
It is not known why Marshawn Lynch broke up with Netta Brielle and this may well be due to the fact that their rumored relationship was false. Marshawn Lynch and Netta Brielle were rumored to have dated in 2017. Part of the reason behind this was the fact that they both resided in Oakland (Brielle was an Oakland native while Lynch was then playing for the Oakland Raiders).
Some online blogs even had it that the two had been good pals for a very long time before their relationship now turned into a romantic one. All these remain rumors though and were never confirmed. Brielle has never admitted to dating Marshawn Lynch. The NFL star, on his own part, only mentioned Brielle in an interview that he granted to XXL Magazine in April 2015.
In the course of the interview, he was asked to list the 10 hottest women right now. He listed the likes of Beyoncé, Rihanna, Nick Minaj, J.Lo, as well as Netta Brielle. It is possible that Marshawn Lynch later asked Netta Brielle out since he obviously considered her attractive. It is possible that they went ahead to date each other but this has never been confirmed.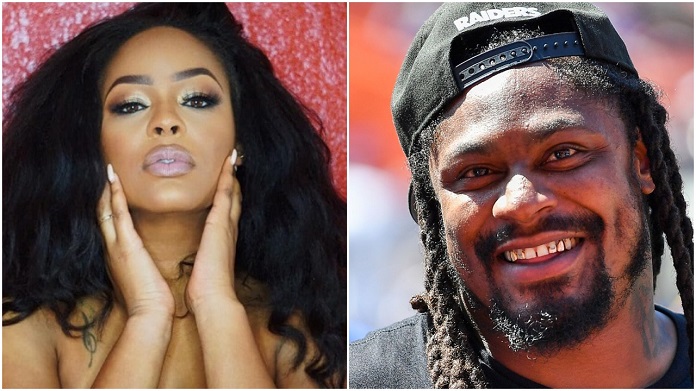 Marshawn Lynch Publicly Flirted with NFL Journalist, Colleen Wolfe in 2017
Marshawn Lynch has also been linked to Colleen Wolfe, a well-known sports reporter. Wolfe is a native of Pennsylvania and majored in communications at Drexel University. She worked for some local TV stations before joining the NFL Network in 2014. She remains there to date and has anchored several programs such as the NFL GameDay Kickoff and the weekend edition of Good Morning Football.
Lynch and Wolfe were linked together after he flirted with her during an interview in July 2017. Wolfe had brought up the issue of Lynch's soul food restaurant and mentioned that she was a big fan of soul food as well. Lynch was obviously impressed by this and asked her out on air, saying "so, is that going to be our first date".
He then grabbed her ring finger to confirm that she was unencumbered and was disappointed that she wore a ring. Wolfe confirmed that she was married and stated that she would bring her husband along while going to Lynch's soul food restaurant. That marked the end of the interaction.
Is Marshawn Lynch Married to Charmaine Glock?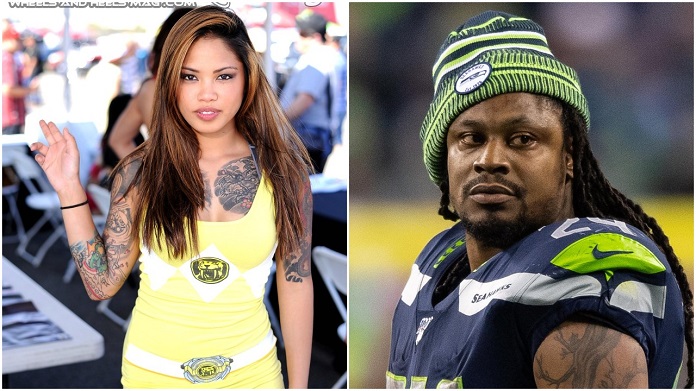 Marshawn Lynch is not married to Charmaine Glock but the two were rumored to have dated and even had a child together around 2013/2014. Glock was living in Seattle at the time while Lynch was playing for the Seattle Seahawks.
Some people started the rumor that they were dating and it grew so much that many people started pestering Glock to confirm whether she was expecting Lynch's child or not.
Glock was forced to tweet on the 5th of January 2014 that she and Lynch aren't having a baby and that he was not her boyfriend. She thereafter asked people to respect her privacy.
Despite this, the rumors persisted and when she granted an interview to Inked Magazine in January 2015, she was still asked about the romance. Glock once more restated that she was not dating Marshawn Lynch and that they were not having a baby.
She also pointed out that her Filipino mom had queried her about the rumors and even blamed her for the fact that Lynch doesn't like talking to the media. In that same interview, Charmaine Glock stated that the reason why Marshawn Lynch avoids the media is that he doesn't like people asking him so many questions.
This was a revealing take into his personality and many wondered how she knew that fact if she never dated the NFL star. Some, therefore, concluded that they may have dated despite her protestations.
True to character, Marshawn Lynch never addressed his rumored romance with Charmaine Glock but his beloved mom, Delisa Lynch, was asked about it in September 2014. She told news media that it was a false rumor and that if her son were dating anyone, he would definitely bring the person to visit her. She stated that her son was not having a child and that all these rumors were the reason he loathed the media.