Mariah Bird is one of the two adopted children of Larry Bird, an American former professional basketball player, coach, and executive in the NBA.
To the rest of the world, Larry Bird is one of the greatest basketball players in history with an uncountable number of accolades and awards to his name. To Mariah Bird, he is also all these things but most importantly, he's the beloved father who raised her right from when she was an infant until she grew to become a responsible adult.
Even though Larry is not Mariah's biological father, he and his wife, Dinah Mattingly adopted her when she was just an infant in 1993. They lavished all their love on her and their older son and she has now grown up to become a consummate professional. Mariah is not one to court unnecessary media attention but we nevertheless know that she is making her parents proud.
Profile Summary of Mariah Bird
Full name: Mariah Bird
Year of birth: 1993
Age: 30
Father: Larry Bird
Mother: Dinah Mattingly
Siblings: Conner Bird and Corrie Bird (half-sister)
Schools attended: Boston University and Indiana University Bloomington
Occupation: events manager of Pacers Sports and Entertainment
Mariah Bird is the Second Child of Larry Bird and His Wife, Dinah Mattingly
Many couples proudly share their adoption journey with the public but this is not the case with Larry Bird. Given his high-profile status in society, he has chosen to keep several details about his family private in order to protect them from the prying eyes of the public. As a result, we do not know Mariah Bird's exact date of birth or who her birth parents are. All we do know is that she was adopted by NBA great, Larry Bird, and his wife, Dinah Mattingly when she was just a few months old in 1993.
At the time of this adoption, Larry had already retired from the NBA but his exploits would be spoken about for numerous years to come. Originally from the small Indiana town of French Lick, Larry showed great basketball prowess early and was able to score an athletic scholarship to college.
Though some issues threatened his college run, he later came back and enjoyed a wonderful career. Larry Bird was drafted into the NBA in 1979 and went on to enjoy a glorious 13-year career in which he won three NBA championships, an Olympic gold medal, NBA MVP (3x), and NBA Finals MVP (2x).
On the other hand, Mariah Bird's adoptive mom is Larry Bird's second wife named Dinah Mattingly. Dinah was born on the 16th day of November 1954. She grew up in Indiana and completed her high school diploma at a local institution before going on to obtain a college degree from Indiana State University.
Most people erroneously think that Dinah Mattingly is related to MLB legend, Don Mattingly but this is not true. The only thing they share is the same surname and the same home state.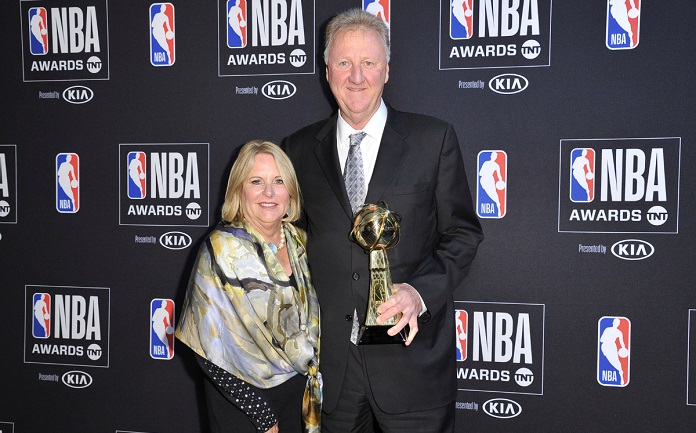 The Couple Adopted Her a Year After Larry Bird Retired From the NBA
Having a professional athlete as a parent means that the person may not always be around but in Mariah Bird's case it was different. At the time that Larry Bird and Dinah adopted her, he had just retired from playing and so, had enough time for Mariah and her adoptive older brother named, Conner.
The entire family was always together and split their time between gorgeous homes in Indianapolis and Naples, Florida. During the cold winter months, Mariah's parents took her and her brother to hang out in the sunny climes of Florida.
Their house was a stunning four-bedroom, six-bathroom waterfront home which boasted of a home theatre, an infinity swimming pool, large saltwater aquarium, Tiki hut, gourmet kitchen, and a hot tub. During the summertime, Mariah Bird and her brother, Conner, spent their time in their father's hometown of Indianapolis.
There, he had his dream house which was set on 1.5 acres, complete with a tennis court, swimming pool, pool house, home theatre, and wine cellar. During this period in Indianapolis, the two children got to indulge in local activities such as fishing. They also got to hang out with their beloved paternal grandmother – Georgia.
She Now Works as an Events Manager For Pacers Sports and Entertainment
While growing up in gorgeous homes in Indianapolis and Florida, Mariah Bird did not neglect her academics. She attended pricy elite private schools before going on to study at Boston University and Indiana University, Bloomington.
Mariah Bird now has a degree in recreation science and works as an events manager at Pacers Sports and Entertainment. This is a corporate organization that is charged with organizing promotional activities and whipping up support for several Indiana-based teams, including the Indiana Pacers, the Indiana Fever (WNBA), and the Fort Wayne Mad Ants (a team in the NBA G-league). Their activities also extend to the e-sports team, Pacers Gaming, and the philanthropic vehicle, Pacers Foundation.
Mariah Bird has been with the organization for some time and it is possible that her father's influence played a part in her getting the role. Though Larry Bird never played for the Indiana Pacers during his professional days, he has served as the head coach and president of basketball operations on multiple occasions, meaning that he is substantially influential there.
With regards to her personal life, Mariah Bird doesn't seem to be married as the wedding of the daughter of an NBA legend should normally make the news. There is also no public news of a romantic relationship involving her. This does not mean that she is single though. She might be in a committed relationship but is choosing not to let us know just yet.
Mariah Bird's Older Brother, Conner, Was Convicted of Battery and Criminal Recklessness in 2013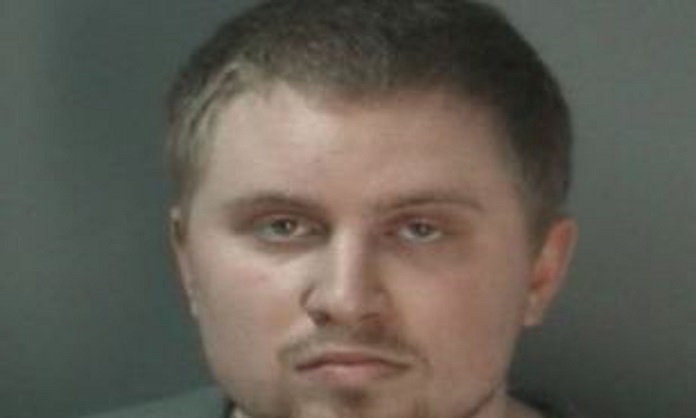 Mariah Bird has two siblings and one of them is her brother, Conner. Conner was also adopted as an infant in 1991 by Larry Bird and his wife, and he and Mariah grew up together. He is now in his 30s and previously attended Indiana University.
His occupation is not known but he has made the news for negative reasons in the past. Back in 2011 when he was about 20, he was arrested for underage drinking. He escaped any serious repercussions but by 2013, he was charged with battery, recklessness, etc. after a former girlfriend accused him of trying to mow her down with his car.
This was a serious crime that could have fetched him a lot of jail time but he was lucky to reach a plea deal with the authorities. His sentence was suspended on several conditions, including enrolling in a mentoring program, and not committing any further crimes, etc. It seems Conner abided by these conditions as he has not made the news on this matter again.
Her Elder Half-Sister, Corrie Bird, Has Fought For Years to Be Recognised By Their Father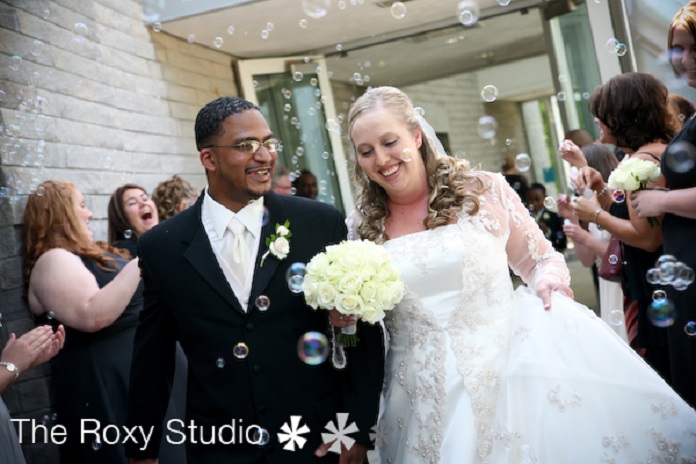 Mariah Bird is not the only daughter that Larry Bird has. The NBA legend has a daughter named Corrie from his first short-lived marriage to Janet Condra in 1975. Corrie was born in the year 1976 and due to the fact that her parents split even before her birth, she never had a chance to get close to her father.
She was largely raised by her mom and stepfather, Mr. Hargarave, and all her attempts to get close to her dad were rebuffed. Her mails went unanswered and he never made any effort to get to know her. The only good thing that her father did was that he sent regular child support payments and Christmas gifts.
Corrie was not satisfied with this though as she just wanted her dad to try and be there for her. She was hurt by his rejections but nevertheless kept on pushing to be a part of his life. Her efforts have paid off as her father's wife, Dinah, has invited her to some events where she got a chance to interact with her dad.
In her personal life, Corrie Bird holds multiple bachelor's degrees and an MBA from institutions in Indiana. She now specializes in healthcare management and has worked at several hospitals. She got married to a man named Trent Batson in 2008 and they now have two children together.
Facts About Mariah Bird
What is Mariah Bird's net worth? The estimated net worth of Mariah Bird, Larry Bird's daughter, is around $950,000. This wealth is primarily earned from her profession as an event manager and cheerleader at Pacers Sports and Entertainment.
Does Mariah Bird have siblings? Yes, Mariah Bird has one biological sibling, Corrie Bird, who is Larry Bird's daughter from his first marriage to Janet Condra. Mariah also has an adopted brother named Connor Bird, whom Larry Bird and his second wife, Dinah Mattingly, adopted.
Who is Mariah Bird's elder sister? Mariah Bird's elder sister is Corrie Bird, the first and biological daughter of Larry Bird and his ex-wife, Janet Condra. Corrie Bird, just like Mariah, has chosen to major in Economics and Business Administration and currently works as a manager at a top-tier hospital in Indiana, USA.
Is Mariah Bird married? Mariah Bird is very private about her personal life, including her romantic relationships. There is currently no information or pictures available to confirm whether she is married or not.
What is Mariah Bird's height and weight? Mariah Bird, the adopted daughter of Larry Bird, stands at a height of 175 cm (around 5'9″) and weighs approximately 76 kg (around 167 lbs).
What is Mariah Bird's nationality and ethnicity? Mariah Bird is an American by nationality. She is of Caucasian ethnicity.
What degree does Mariah Bird hold? Mariah Bird graduated from Boston University in Boston, Massachusetts with a Bachelor's degree in Science in Recreation.
Is Mariah Bird involved in sports like her father? Mariah Bird did not follow her father's footsteps into professional basketball, but she has carved a niche for herself in the field of sports entertainment and events management. She works as a cheerleader and executive manager at Pacers Sports and Entertainment.
Who are Mariah Bird's biological parents? Mariah Bird's biological parents remain unknown. However, she was adopted and raised by Larry Bird and his second wife, Dinah Mattingly.