Linda Kozlowski (born January 7, 1958) is a 65-year-old American former actress best known for playing the role of Sue Charlton in the Crocodile Dundee film series. Following her exit from acting and marriage to Hafid Baba, she moved to Morocco where she started a new life.
When she decided to audition for the female lead role in Crocodile Dundee, Linda Kozlowski didn't know her struggling career was about to blow up the rooftop. Her depiction of Sue Charlton in the film trilogy launched her into the spotlight after several years of striving to make it in a very competitive industry.
Additionally, Linda got some icing on her cake as she didn't just land her career breakthrough but also met the man who would become the love of her life. Her on-screen romance with Paul Hogan materialized into a marital union that lasted more than two decades.
Since her divorce from the Australian actor, Kozlowski has sort of dropped off the radar but we dug up some interesting facts about her, especially the fact that she has found love again in a faraway country and doesn't have plans of making a movie comeback in this lifetime.
Summary of Linda Kozlowski's Biography
Full Name: Linda Kozlowski
Gender: Female
Date of Birth: January 7, 1958
Linda Kozlowski's Age: 65 years old
Ethnicity: Polish
Nationality: American
Zodiac Sign: Capricorn
Sexual Orientation: Straight
Place of Birth: Fairfield, Connecticut, USA
Education: Fairfield's Andrew Warde High School, Julliard School
Profession: Actress, Entrepreneur
Relationship Status: Married
Ex-Husband: Paul Hogan 1990-2014
Current Husband: Moulay Hafid Baba (​m. 2017)
Children: 1 – Chance Hogan (b. 1998)
Parents: Stanley Kozlowski and Helen E. Parniawski
Linda Kozlowski's Height in Inches: 5' 7"
Linda Kozlowski's Height in meters: 1.7 m
Eye Color: Blue
Hair Color: Blonde
Linda Kozlowski's Net Worth: $10 million
Famous for: Crocodile Dundee
Active since: 1982–2001
Linda Kozlowski is a Polish-American Actress Born in Fairfield, Connecticut
Many have wondered where Paul Hogan's wife is from. The fact is – she was born to Polish parents in the United States, making her a Polish-American woman. The former actress was born on January 7, 1958, in Fairfield, Connecticut, to Helen E. Parniawski and Stanley Kozlowski who raised her in the city of her birth.
For her education, Kozlowski got her high school diploma at Andrew Warde High School in Fairfield, graduating in 1976. With her mind on a career in the entertainment industry, Linda proceeded to the prestigious Juilliard School's drama division from where she graduated in 1981. She also trained as an opera singer at Julliard and made her professional debut off-Broadway.
Linda Met and Married Paul Hogan on the Set of Crocodile Dundee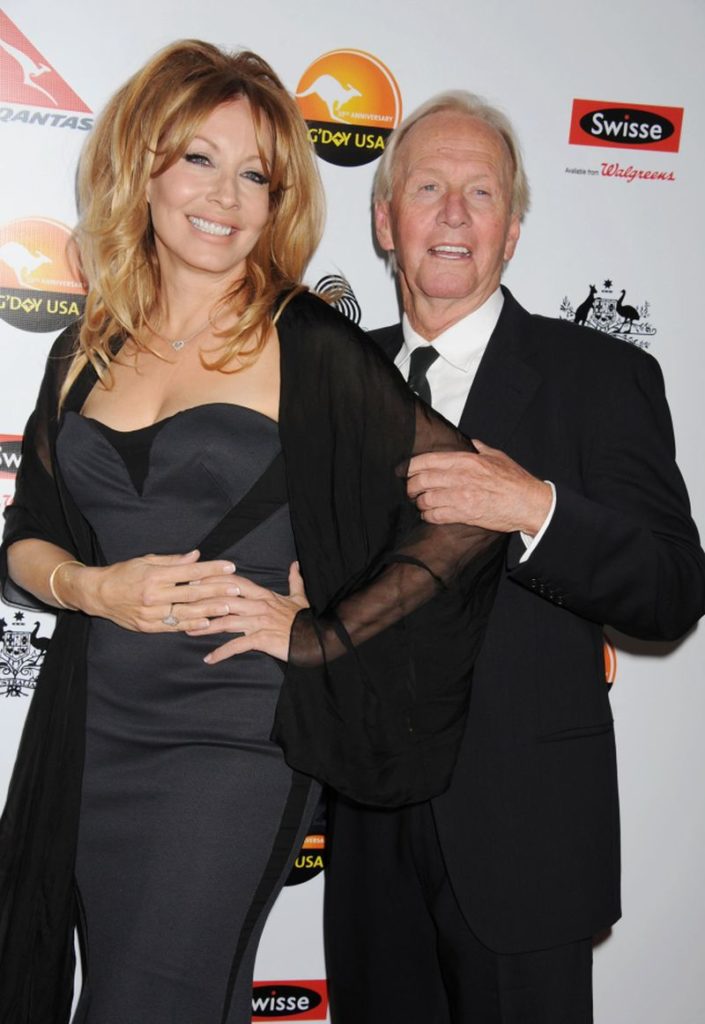 It has been established that Linda Kozlowski and her Crocodile Dundee costar Paul Hogan took their onscreen chemistry a little too seriously. They played lovers during the filming of the movie and later turned it into a real relationship. Going by the details, the former couple met in 1986, the year they filmed the first installment of Crocodile Dundee and by the time they got to the second project – Crocodile Dundee II, they were dating.
Linda and Paul tied the knot on May 5, 1990, following his divorce from Noelene but the details of their wedding were not shared with the public due to strong media interest. It was reported that Hogan presented a $2 million mansion to his wife as a wedding gift. The couple lived in Australia after their wedding and later moved to the States in the late 1990s and settled in Los Angeles.
At the time of their wedding, Kozlowski was 33 years old while Hogan was 51. Nevertheless, the huge age gap didn't discourage them from growing the love they shared.
The Marriage Ended in a Divorce, Here's The Real Reason
Things looked flawless for the screen-perfect duo who met in the line of duty but it seems all was actually not well between them. It became clear in October 2013 when Linda Kozlowski filed for divorce to end her marriage that had lasted more than two decades. Her reason for filing for divorce was simply based on irreconcilable differences with no further explanation.
The divorce was finalized in 2014 with both moving on with their private lives amicably. The split seems to be a peaceful one as they have remained good friends to date. The two are often seen together with their new partners.
From available tidbits about the real reason Linda filed for divorce from Paul Hogan, it can be confirmed that there is no bad blood between them. They were just two opposites who liked different things, from music to food and many other things. However, the attraction they shared took them through more than twenty years together.
The Story of Linda Kozlowski and Paul Hogan Was Turned Into a Made-for-television Miniseries
Imagine having your love life made into a movie? That is exactly what Linda Kozlowski's life with Paul Hogan was made into. The piece is named Hoges (a nickname Hogan earned among his Aussie fans) and it has stars like Josh Lawson playing Paul Hogan while Laura Gordon depicted Linda Kozlowski.
The miniseries was well-received across many quarters but not without a few bad critiques. According to the Guardian, Lawson looked nothing like the person he was portraying and it seems little effort was made to fix that. Nevertheless, the project received good reviews.
Linda Kozlowski Shares One Child With Paul Hogan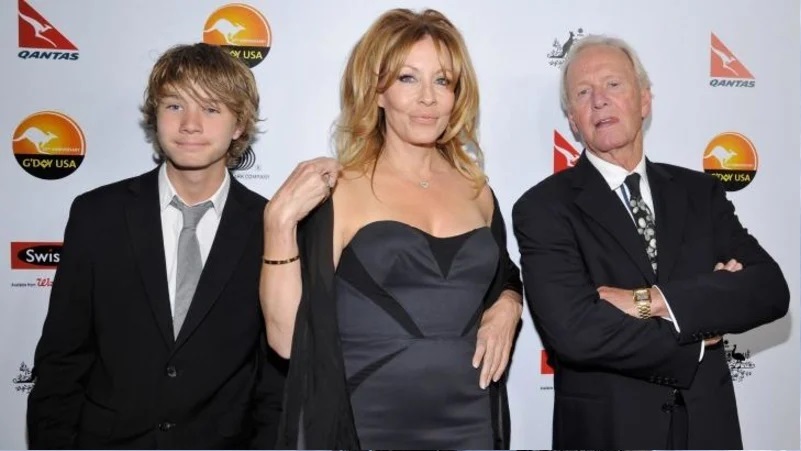 Before it hit the rocks, the marriage produced a son named Chance, who is another reason for the parents to keep things cool between them. Chance was born in 1998, eight years after his parents got married.
Linda also played the role of a stepmother to her ex-husband's son, Brett Hogan. Paul Hogan's previous marriage to Noelene produced one son, Brett. Brett is equally involved in the movie industry and appeared in Crocodile Dundee with his father.
Kozlowski Debuted as an Actress in the Off-Broadway Production "How It All Began"
The former actress made her professional debut around 1981–1982 when she landed the role in the off-Broadway production titled How It All Began. She continued to play her way to the top with small roles like Miss Forsythe on Broadway's Death of a Salesman and reprised the role in the film version.
Linda Kozlowski continued on this path until 1986 when she landed her big break with the role of Sue Carlton in Crocodile Dundee. The Australian film has Paul Hogan in the male lead role while Kozlowski took the female lead. The movie raked in millions of dollars at the global box office and spurned two sequels where Linda reprised her starring role.
Crocodile Dundee II was released two years after the first installment while the third one came later in 2001 with the title Crocodile Dundee in Los Angeles. For her stellar depiction of Sue Charlton in the first edition of Crocodile Dundee, Linda got a nomination at the Golden Globe award in the category of Best Supporting Actress.
She Played Other Roles After Crocodile Dundee
Though Crocodile Dundee formed the major highlight of her acting career, it's not the only role she is known for. In 1988, the same year she appeared in Crocodile Dundee II, Linda joined the likes of Tim Curry and Bill Paxton in Pass the Ammo and also appeared in Favorite Son, a miniseries.
The 1990s also saw her in different acting jobs like her appearances in Almost an Angel as Rose Garner (1990), The Neighbor as Mary / Mrs. Hatch (1994), and Village of the Damned as Jill McGowan (1995). Though her filmography cannot be described as prolific, the actress left a mark in the industry before she took a bow. Another highlight was her relationship with an industry bigshot which turned her into a favorite.
How Linda Kozlowski's Net Worth of $10 Million Was Accrued
Though she had a good run in her Hollywood venture, Kozlowski's estimated net worth of $10 million is not entirely from there. She reportedly walked away with $5.775 million after her divorce from Hogan, according to TMZ. The fortune was not all she got from her ex who also left her their Venice home where she was supposed to live until 2018 or buy the property for the initial price of $1.59 million.
Meanwhile, instead of splurging her divorce settlement fortune on luxury, Linda invested in real estate, acquired three beachfront properties in Los Angeles's Silicon Beach. Considering the value of the community, it is only safe to say that she made the call to put her money there and her net worth has been on the rise ever since then.
Where's Linda Kozlowski Now and Why Did She Quit Acting?
It remains a mystery to many why she would give up a promising career at a time things were looking up for her in the industry. Aside from her Golden Globe nomination, Bravo Otto also nominated her for a Best Actress award in 1988, feats that are not easy to come by in a competitive industry. Notwithstanding, she decided to give it all up and we wonder why.
Following her 2001 appearance with Hogan in Crocodile Dundee in Los Angeles, Linda Kozlowski slipped off the radar and hasn't made any acting appearance since then. According to the actress, her reason for leaving was all about her dissatisfaction with the way things were done around her in the industry. For this reason, she had to reject many offers she got because the roles didn't represent what she wanted to stand for.
"These straight-to-video, schlocky films I was getting were giving me an ulcer, basically because I was the only one on the set that cared about anything… Between that and my biological clock, I decided to give it all away."
Recently, Linda has been making giant strides outside the movie industry. She co-founded a bespoke Moroccan tour company known as Dream My Destiny (DMD) with her romantic partner Moulay Hafid Baba. They began dating after her marriage with Hogan came to an end and interestingly, Hafid Baba and Hogan are good friends and the trio has been spotted together on several occasions in Los Angeles.
One thing she has made crystal clear is her lack of interest in Hollywood these days. She has no plans of coming back to the screens.
She Has Found Love Again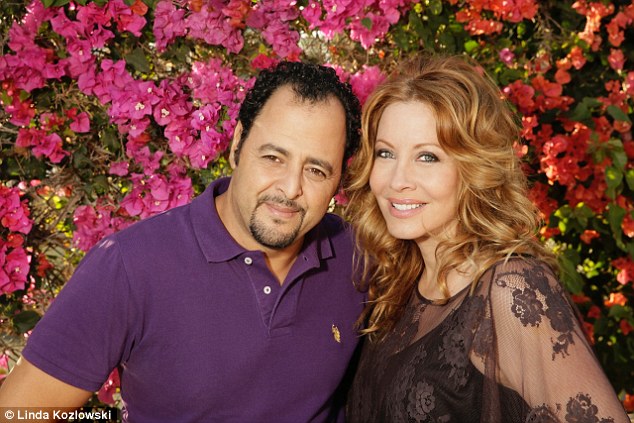 While she didn't entirely sever ties with her ex-Paul Hogan, Linda Kozlowski has moved on with her love life and found comfort in the arms of Moulay Hafid Baba. She met him in Morocco during a trip where Baba served as her tour guide. It was a meeting filled with magical moments for the two who felt they have known each other for years.
That sort of attraction couldn't be put to waste, thus, they quickly connected. "We knew in a flash that we had known each other for a thousand years, which was a magic moment in both our lives," she told Luxe Beat.
It emerged in late 2017 that the couple was already married and that the news hit Hogan hard. Though there were rumors about Linda's marriage leaving him heartbroken, Hogan debunked all, stating that he is very happy she found love again and wishes her nothing but happiness. Besides, there have been occasions where Hogan was spotted with Linda and Baba on the streets of L.A. and they are known to be friendly with one another.
One mutual interest shared by Linda and Baba is their love for tourism, which was what brought them together in the first place. As such, it doesn't come as a surprise that the couple teamed up to start a tour company of their own. This is one of the things she has been up to since leaving the movie industry.
Linda Kozlowski Has Started a New Career and Life in Morocco
Meeting Hafid Baba has really changed Linda's life in ways she never imagined. After her marriage to the tour guide, she moved to Morocco to start a new life with him. Together, they launched Dream My Destiny, a tour company she's committed to. The Marrakesh-based company was borne out of her love for adventure, something she has in common with her partner.
The couple once spent three nights in the Sahara with just a few supplies to survive and they had a great time, talking and laughing together. For her, she is living her best life yet. According to the former actress, she hopes to build her life in her new country and perhaps start an olive farm with a donkey sanctuary in the future. Looks like she's already making plans for retirement in Morocco.
Meanwhile, she still worries about the wellbeing of her ex who she left behind in the States. She is concerned that the 84-year-old actor will be lonely as he has few friends and age might not allow him to make new ones. His smoking habit is also a cause for concern.
Key Facts
Linda Kozlowski was born on January 7, 1958, in Fairfield, Connecticut, to a Polish American family. Her parents are Helen E. and Stanley M. Kozlowski.
She is a graduate of the Juilliard School's drama division, completing her degree in 1981.
Kozlowski is best known for her role as Sue Charlton in the "Crocodile Dundee" film series, which ran from 1986 to 2001. Her performance in the first installment of the series earned her a Golden Globe Award nomination.
She began her acting career in theater, notably appearing in an off-Broadway production of "How It All Began" and on Broadway in "Death of a Salesman."
Her big break came in 1986 when she was cast as the female lead in "Crocodile Dundee," opposite Paul Hogan. Their on-screen chemistry turned into a real-life romance.
Besides "Crocodile Dundee," she starred in other films like "Pass the Ammo" (1988), "Almost an Angel" (1990), "Backstreet Justice" (1994), "The Neighbor" (1994), and "Village of the Damned" (1995).
She quit acting due to dissatisfaction with her roles, stating: "These straight-to-video, schlocky films I was getting were giving me an ulcer, basically because I was the only one on the set that cared about anything."
Kozlowski was married to Paul Hogan, her co-star from "Crocodile Dundee," from May 5, 1990, until their divorce was finalized in 2014.
She has a son named Chance with Paul Hogan.
Linda Kozlowski is of Polish American ancestry and is 5'7″ tall.