Lee Asher does not have a wife yet, and he is also not married to Luke Barton. Luke Barton is just his good pal who joined him on his popular RV drive to promote the adoption of rescue dogs all over the United States in 2018.
Their noble cause attracted much media attention, and they even appeared on Ellen's show. Many people assumed that there must have been something more between them and that Lee Asher was gay. It, however, turned out that they were only just friends.
Is Lee Asher in a Relationship?
Lee Asher is not in a relationship at the moment, at least to the best of public knowledge. The famous dog rescuer has not confirmed that he is dating anybody. Of course, there is the possibility that he is dating someone but has chosen to shield the person from public scrutiny.
While we await more clarity on Lee Asher's love life, it is known that he previously dated a lady named Sydney Febrache. Febrache is a native of Indiana, and they started dating sometime in 2016 or 2017. Their romance lasted for some time, and they adopted some rescue dogs.
They also bought a van together and spent some time living on the road. Lee Asher and Sydney Febrache later broke up in April 2018, and Febrahce moved on with her life. She continued with her passion for living on the road for some time and took along her beloved golden retriever, Ella.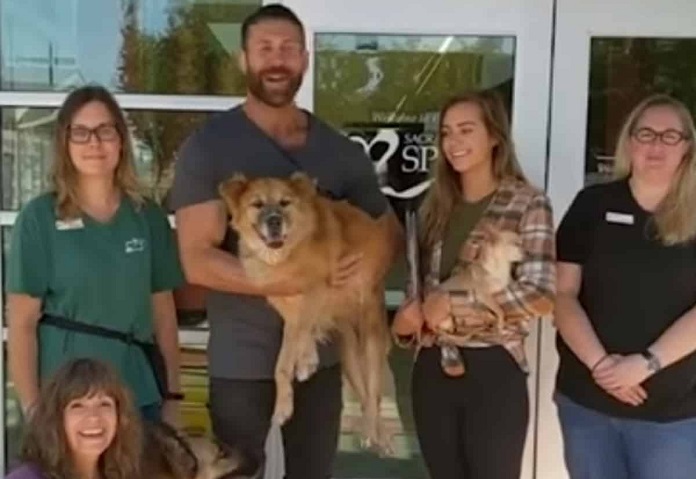 Is Lee Asher Gay?
Lee Asher is not gay. He has been questioned on this issue on Instagram, and he has responded that he isn't gay but rather likes women. Despite this, rumors abound that he is gay, and one of the reasons for this may be some stereotypical assumptions. Lee Asher boasts of hot sexy looks and is quite good with animals.
Some people, therefore, assume that this means that he is gay. Another reason why Asher has faced gay rumors is because of his close connection with Luke Barton. Luke Barton is a dog photographer with whom he is good pals. They grew so close that in 2018, they decided to quit their jobs and join forces to promote the adoption of rescue dogs.
Asher and Barton raised some funds through Kickstarter and were able to outfit an RV. They later took it on the road alongside their several dogs for a campaign that was targeted at raising awareness for the adoption of rescue dogs and getting at least one rescue dog adopted in every state of the U.S.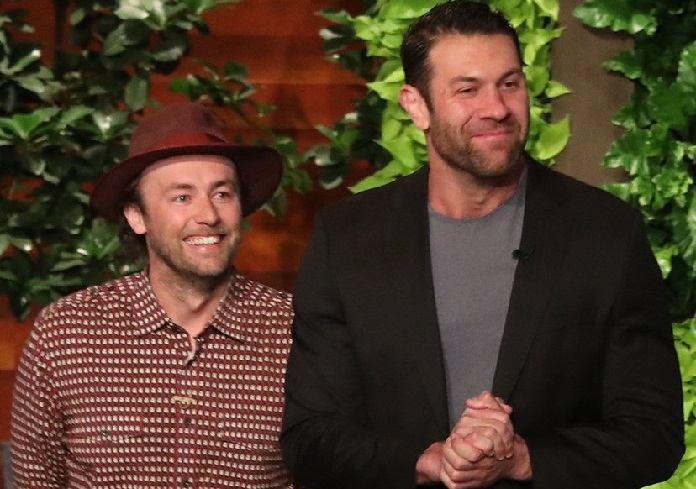 This incredible journey lasted for several months. In each state, Lee Asher and Luke Barton worked with local animal shelters to host events to persuade people to adopt rescue dogs. They helped dispel some of the erroneous notions about shelter animals.
They also used their money to pay for expenses and facilitate some adoptions. Luke Barton and Lee Asher documented their journey on social media, and the easy camaraderie they shared made many believe that they were dating and that Lee Asher was gay, but this is not true.
Lee Asher and Luke Barton of @TheAsherPaws help get dogs adopted and raise awareness about shelter dogs. Discover their story and how you can help.https://t.co/mteBoBmmZ0 pic.twitter.com/mdOAlpSNfY

— Dogster (@dogster) August 8, 2018
Is Lee Asher Married to Luke Barton?
Lee Asher is not married to Luke Barton. The two never even dated. They only worked together to promote their passion for animals especially rescue dogs. They helped get as many as 200 dogs adopted during their RV campaign. They also set up a company that produces cannabis-derived supplements for dogs.
The duo had their work recognized in several quarters. Prominent publications such as The Washington Post covered their story. They also made it to Ellen's show. The two will later go their separate ways at the end of their mission, but there wasn't anything remotely romantic between them.