Kayla Quick is an American media personality who is famous as the long-time girlfriend of Michael Strahan, the retired NFL player-turned-TV personality.
Quick started dating Strahan in early 2015 and much was made of her past troubles with the law. The media also dwelt on her former occupation as a cocktail waitress. The general assumption was that her relationship with Strahan would not last long but they have gone on to defy expectations. Even though the couple keeps their romance private, they are very much together to date. Their relationship is proceeding quite smoothly without any scandals or drama.
Summary of Kayla Quick's Bio
Full name: Kayla Quick
Gender: Female
Date of birth: 17th of October 1987
Kayla Quick's Age: 35
Ethnicity: Caucasian
Nationality: American

Zodiac Sign: Libra
Sexual Orientation: straight
Religion: Christianity
Kayla Quick's partner: Michael Strahan
Kayla Quick's Parents: Gerard and Mary Kay Quick
Siblings: Kara Lee Quick
Kayla Quick's Height in Inches: 5 feet 9 inches
Kayla Quick's Height in Centimetres: 175
Kayla Quick's Weight: 139 lb (63kg)
Body measurements in inches: 35-26-36
Body measurements in centimeters: 88.9- 66.04-91.44
Kayla Quick's Net worth: $500k
Famous for: Michael Strahan's girlfriend and long-term partner
Who is Michael Strahan's Partner Kayla Quick?
Michael Strahan's partner, Kayla Quick, is a former cocktail waitress who has faced troubles with the Law. Kayla Quick is a native of Port Charlotte, Florida, and was born on the 17th of October 1987. Her ethnicity is Caucasian while her nationality is American.
Quick hails from a family of four which includes her father, Gerard Quick, her mom – Mary Kay Quick, and a sister named Kara Lee Quick. Her dad spent several years serving in the U.S. army before eventually settling down in Port Charlotte.
What is Kayla Quick's Profession?
Kayla Quick is a former cocktail waitress. Before taking that route, she previously completed her diploma at the local high school in Port Charlotte around 2005. She thereafter chose not to go to college but rather relocated to the busier city of Tampa where she worked as a cocktail waitress at Thee Dollhouse, a strip club. She was reportedly quite skilled at her job and was able to hustle customers, making an additional $2000 in income each week.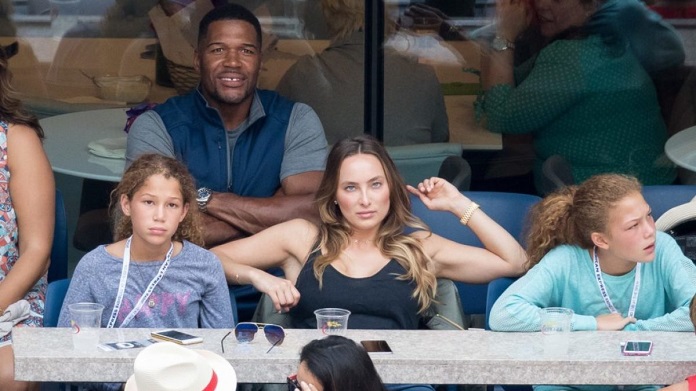 Is Kayla Quick Married?
Kayla Quick is not married but she is in a committed relationship with former NFL player and TV personality, Michael Strahan. Strahan is a native of Texas and was born in 1971. He played college football at Texas Southern University and was drafted into the NFL in 1993.
Kayla's partner spent 14 years in the league, all with the New York Giants. During this time, Strahan won one Super Bowl trophy in 2007. He also set several records, including being one of two pass rushers with the most NFL single-season quarterback sacks.
Strahan also received several accolades including NFL defensive player of the year (2001), Pro Bowl selection (7x), First Team All-Pro (4x), etc. Michael Strahan retired from the NFL in 2014 and has now reinvented himself as a successful TV personality. He has co-hosted shows such as Good Morning America, and Live! With Kelly and Michael and has won two Daytime Emmy Awards for his work.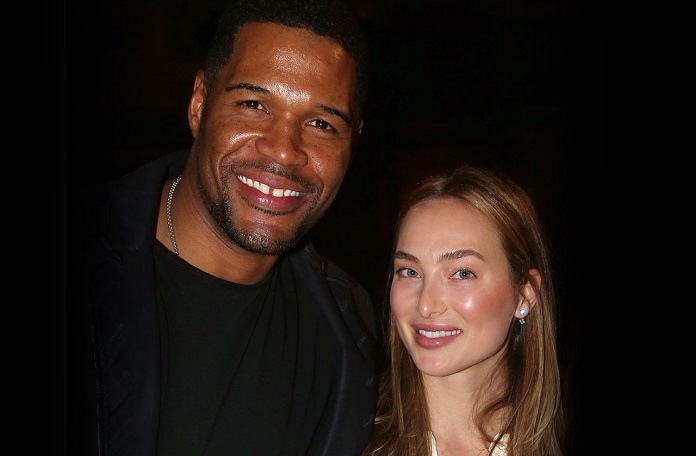 Kayla Quick and Michael Strahan Began Dating in Early 2015
Kayla Quick and Michael Strahan first began dating around late 2014/ early 2015. At that time, Strahan was just coming off the heartbreak of a broken engagement with his fiancée, Nicole Mitchell, and he found solace in Quick's arms. Their romance progressed steadily and by February 2015, they walked the red carpet at the DirectTV Super Bowl Party held in Arizona. This was the first joint red carpet appearance and it raised a lot of dust.
First was the fact that Michael Strahan was 24 years older than Kayla Quick. Even though they were both adults, it was nevertheless a significant age gap and this led to some talking points. Asides from the age issue, the press also focused on all the legal troubles that Kayla Quick had gone through in her past.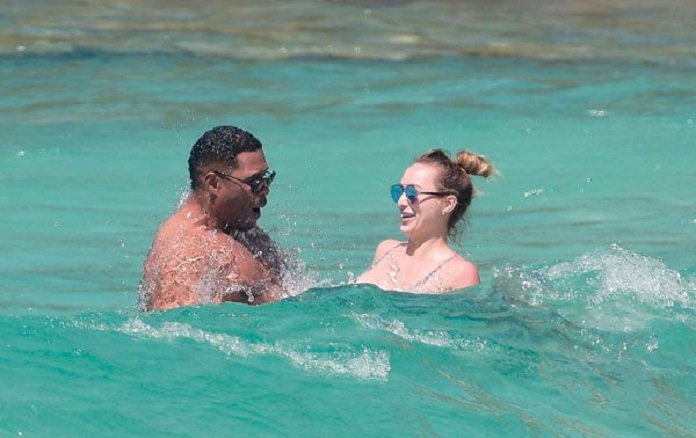 Their Romance Initially Raised Some Dust as a Result of Kayla Quick's Criminal Past
At the age of 14, Kayla Quick was arrested for disorderly conduct after a fight at her home in Port Charlotte, Florida. It is not clear who her adversary was but she was later let go. Kayla Quick was arrested for a second time when she was 18 years old. This time around, it was for grand theft alongside her high school boyfriend, Justin Hundley.
Kayla Quick and her boyfriend reportedly broke into the home of her grandmom, Margaret Cox, while she was away at the hospital and stole jewelry worth $6000. The two youngsters thought they had gotten away with their crime but they were spotted by neighbors. These neighbors informed the lady and she called the cops. Kayla Quick owned up to the crime and she and her boyfriend were charged with grand theft.
The charge was later turned over to the juvenile court. It is not clear if Kayla Quick received any punishment but even if she did, it would have been something mild rather than a jail term or the like. Despite the fact that Kayla Quick never got any jail term, some media outlets still dwelt on her past and one publication tagged her the criminal gal pal of Michael Strahan.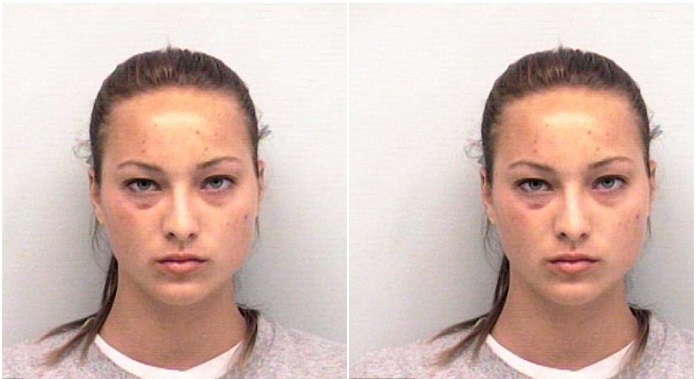 They Remain Together To Date and Their Romance is Going Strong
Despite the scrutiny on Kayla Quick's romance with Michael Strahan, she and the retired NFL star remain together to date and their romance is growing stronger. They are not one for public shows of affection though and prefer keeping things private. Strahan rarely posts about Kayla on social media and their red carpet appearances have been few and far between.
The couple has however been spotted out and about by the paparazzi. For instance, in 2016, they embarked on a luxury vacation to St. Bart's. In January 2018, they attended the New Year's Eve party of comedian, Dave Chappelle, in Los Angeles. In February 2018, Quick and Strahan dinned at a restaurant on the Upper East Side. Also in March 2022, the couple were spotted leaving their New York home together.
Despite the low-key nature of their romance, there is no doubt that the love Michael Strahan and Kayla Quick have is real. For instance, in an October 2015 interview, Strahan stated that theirs was a serious relationship. Fast forward to December 2021 when Strahan participated in a space flight courtesy of Jeff Bezos' Blue Origin Company, he took along with him several heirlooms, including a pearl necklace from Kayla.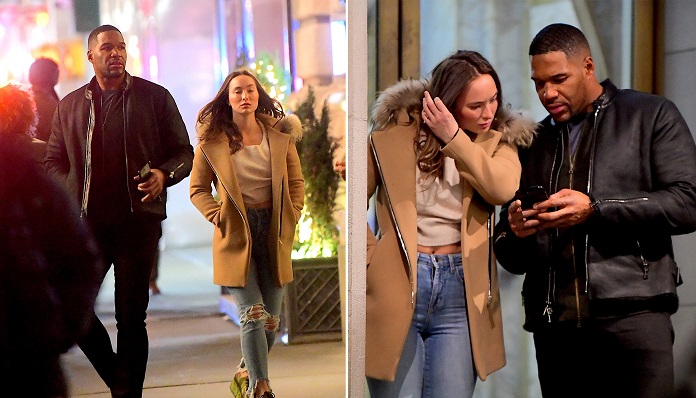 What Does Kayla Quick do for a Living?
It is hard to tell what Kayla Quick does for a living these years. As earlier stated, she formerly worked as a cocktail waitress but she has obviously ditched that since her romance with Strahan. It is possible that she does not work for wages anymore but is rather focused on exploring things that are of interest to her.
Kayla Quick could also be giving her time freely to one charitable cause or the other. This won't come as a surprise, given that her boyfriend is a philanthropic fellow and has volunteered for organizations such as St. Jude Children's Research Hospital.